Hue Imperial City
The Complex of Hue Monuments is a UNESCO World Heritage Site situated in the central Vietnamese city of Hue. Gia Long, the first king of the Nguyen Dynasty, founded Hue as the capital city of Vietnam in 1802. Until 1945, it occupied this status for nine Nguyen dynasties.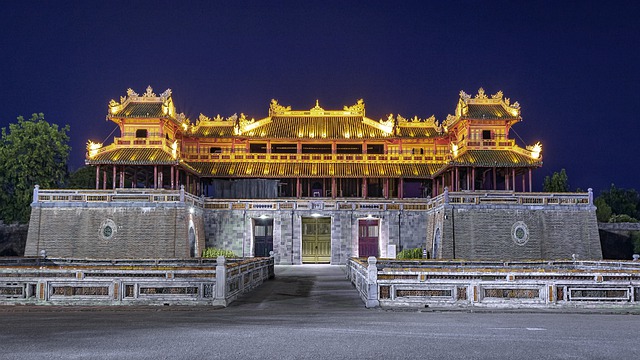 The vast complex contains hundreds of monuments and ruins, including the Forbidden Purple City, which was once the royal family's residence and was heavily destroyed during the Vietnam War, the Imperial City, royal tombs, a flag pole, pagodas, mosques, a library, and a museum.
Hue Imperial City
Hue is about three hours north of Da Nang, on the banks of the Huong River (also known as the Perfume River). The Ngo Mon Gate of the Imperial City, which was once solely used by the royal family and their eunuch servants, the tomb of Emperor Minh Mang, and the tomb of Emperor Tu Duc are among the most remarkable monuments in this former grand imperial capital. In reality, many of the monuments surrounding the royal buildings were built in the early nineteenth century and were inspired by Beijing's Forbidden City. The citadel is surrounded by a six-meter-high, two-and-a-half-kilometer-long wall.
Opening Hours: All year round
Location: Central Vietnam on the banks of the Perfume River