4 destinations in Hanoi that should not be missed out in 2021
Hanoi, the capital of Vietnam, is famous for its hundred- year- old architecture. Hanoi city center is bustling, which is called with a name "a sleepless country". Not only that, Hanoi tourism also has many attractive and interesting sights that attract both domestic and foreign visitors. Following are 4 destinations in Hanoi that should not be missed out in 2021. Through this article, Focus Asian Travel hopes to make your trip more enjoyable and memorable.
Ba Dinh Square – Ho Chi Minh Mausoleum
If you have set foot in this dreaming land, the Uncle Ho's Mausoleum – Ba Dinh Square is a tourist destination in Hanoi that you cannot ignore. This place is the political center of Vietnam which includes National Assembly House, Presidential Palace, Ho Chi Minh Museum, etc.
Uncle Ho's mausoleum is where uncle Ho's body is kept. Outside the mausoleum is a green bamboo. It is only opened on the morning of Tuesday, Wednesday, July, and Sunday. When visiting the mausoleum, visitors should wear proper clothes. Do not bring electronic devices and you have to line up neatly and quietly in this museum.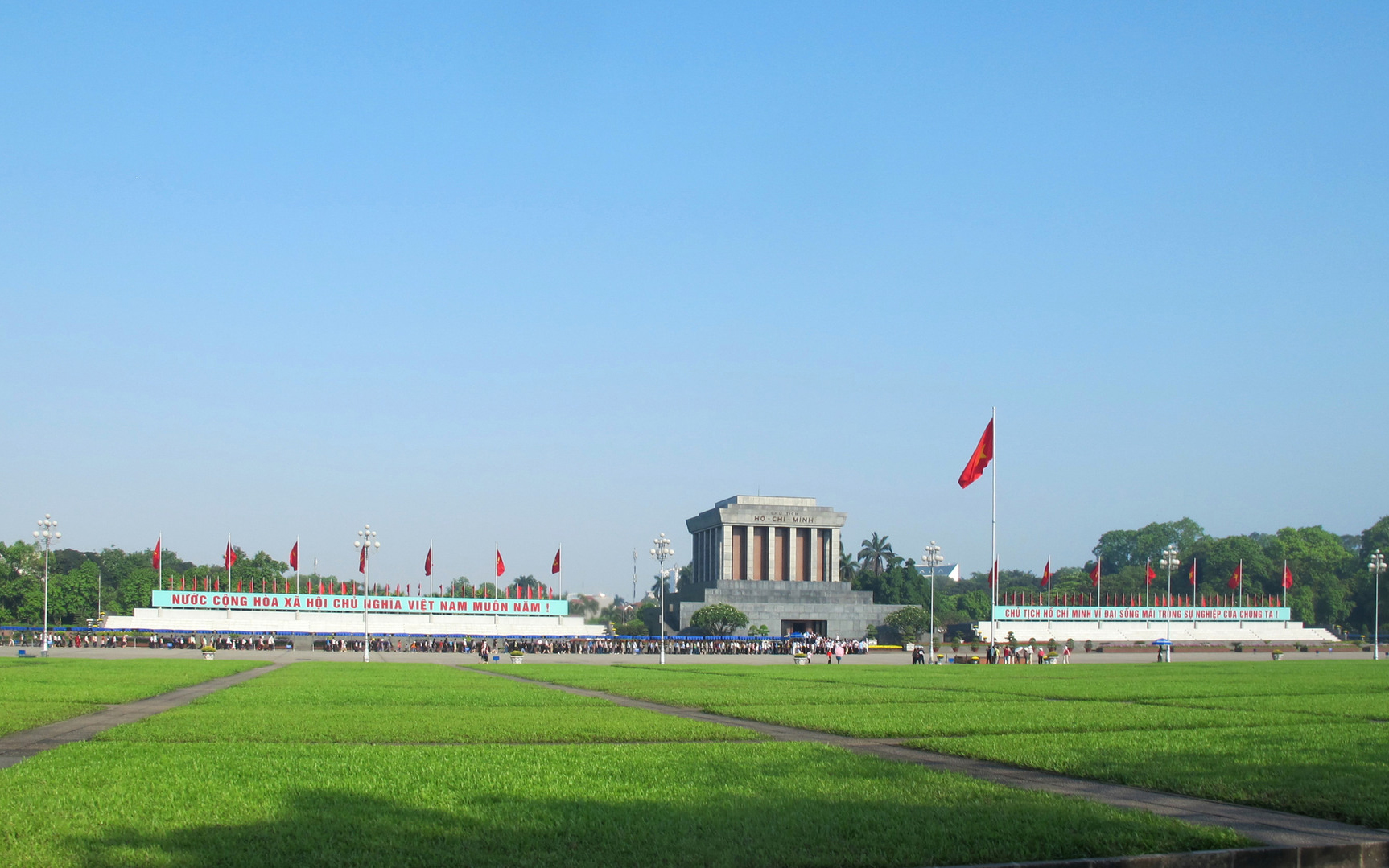 Uncle Ho's Mausoleum is one of the most significant tourist destinations. You should not miss out the opportunity to watch the flag ceremony and go inside the mausoleum to see Uncle with your own eyes. In addition, on the campus of the Mausoleum, there are wooden houses on stilts, gardens, fish ponds, One Pillar Pagoda, Ho Chi Minh Museum.
Hoan Kiem lake- One of the famous destinations in Hanoi
Hoan Kiem Lake is one of the places you should visit when traveling to the capital. Located in the center of Hanoi, Hoan Kiem Lake is liken the heart of this city. The lake surface is like a large mirror reflecting ancient trees, flowing willows, ancient temples and pagodas, mossy old towers and many new high-rise buildings.
Hoan Kiem lake is the connection of Hang Dao, Hang Ngang, Lo Su and the Western Quarter planned by the French more than a century ago. Due to its favorable geographical location, visitors can come here by many different means such as private transport or public transport.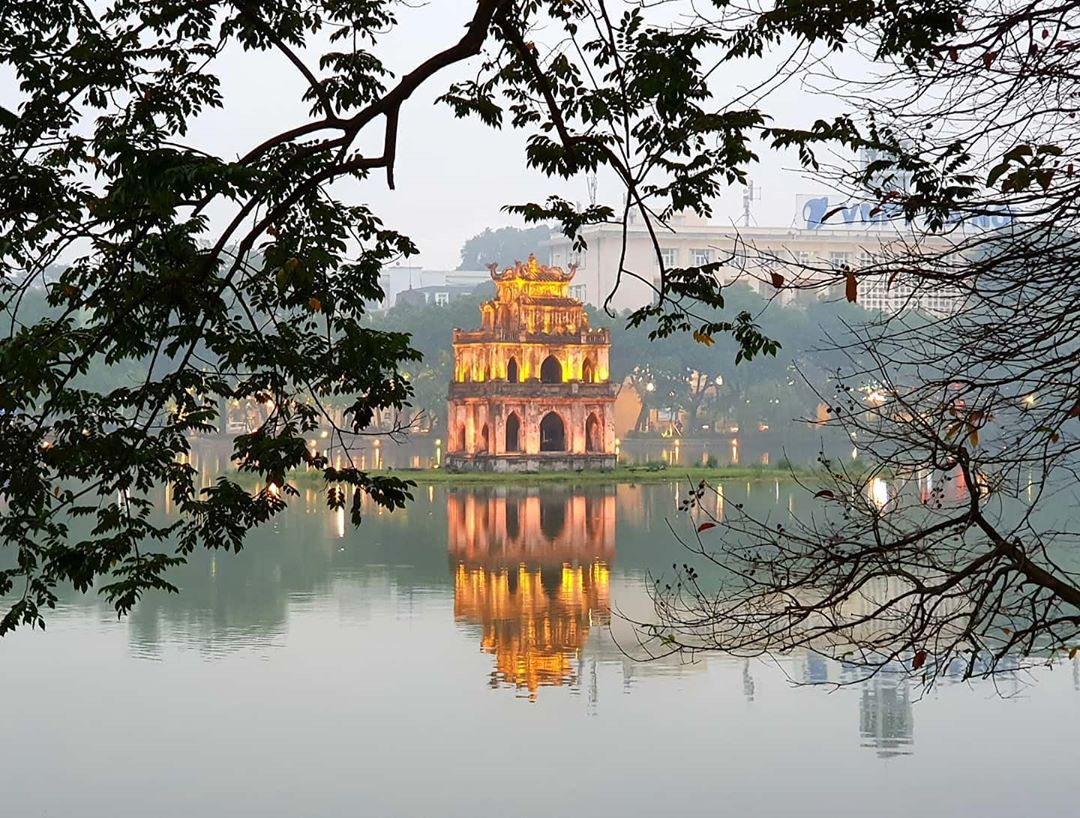 In the middle of the lake is the ancient Turtle Tower. Around the tower are the heritages of long-standing cultural and historical significance including Ngoc Son temple, The Huc bridge leading to Dac Nguyet floor, Thap But, etc. These are the symbols of Hanoi, making this capital more beautiful. Thanks to its airy, fresh and cool space, this place is chosen as a place for wedding photography. 
Hanoi Old Quarter
In order to find out more about the life, culture and people of Trang An, visitors cannot ignore Hanoi Old Quarter which one of the most attractive and interesting destinations in Hanoi. This is a crowded residential area with 36 streets, each of which focuses on selling various items.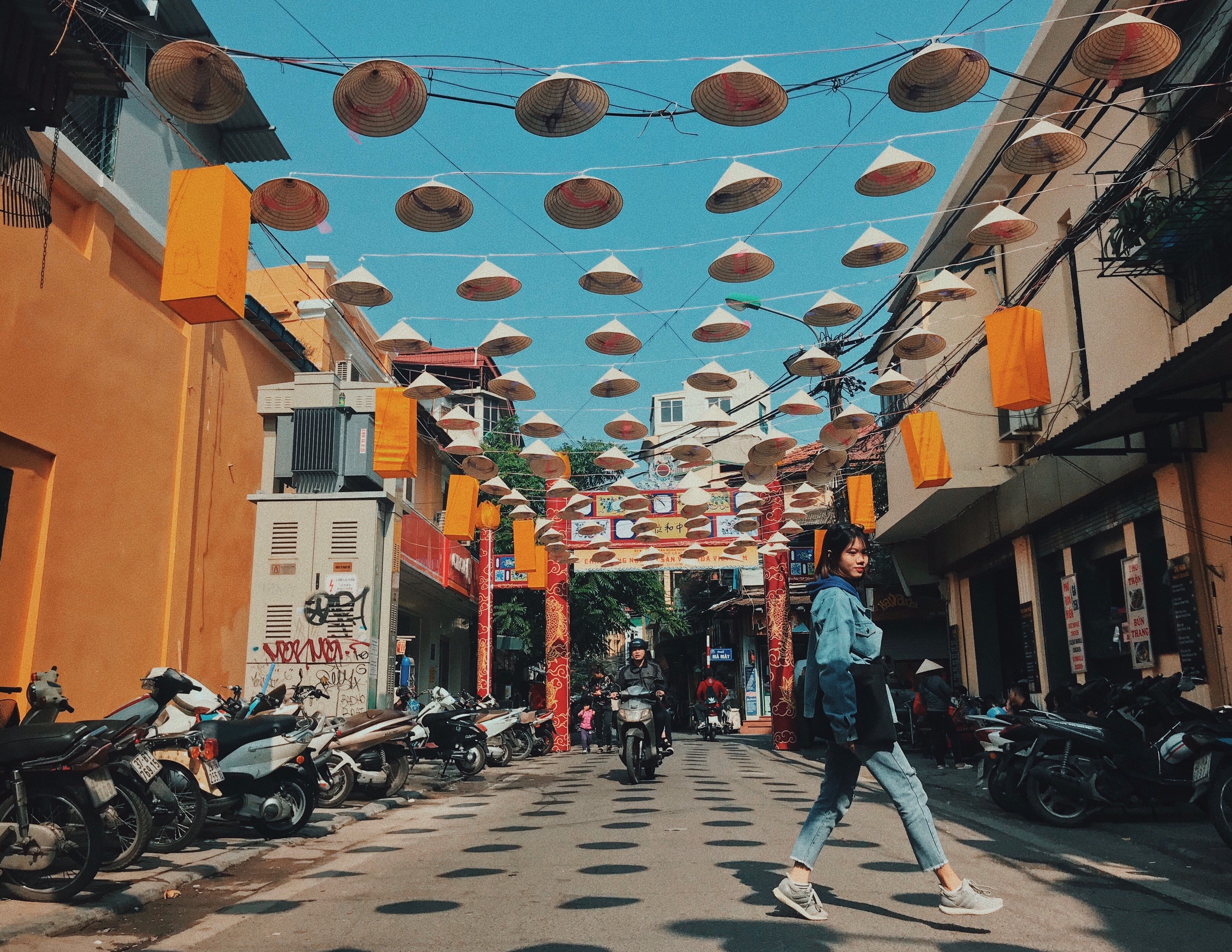 Wandering in the neighborhood and enjoying old town cuisine such as Pho Bat Dan, La Vong fish ball, Bun cha Hang Mang, Dinh Liet noodles, O Quan Chuong cold vermicelli, … will make your trip more memorable. 
You should choose hotels in this area so you will have more time to walk and try all the cuisines here.
Quoc Tu Giam Temple- One of the famous destinations in Hanoi
Everyone will immediately think of Van Mieu Quoc Tu Giam when coming to Hanoi. This is a leading cultural architectural complex and is the pride of Hanoi people when it comes to Thang Long – Dong Do – Hanoi.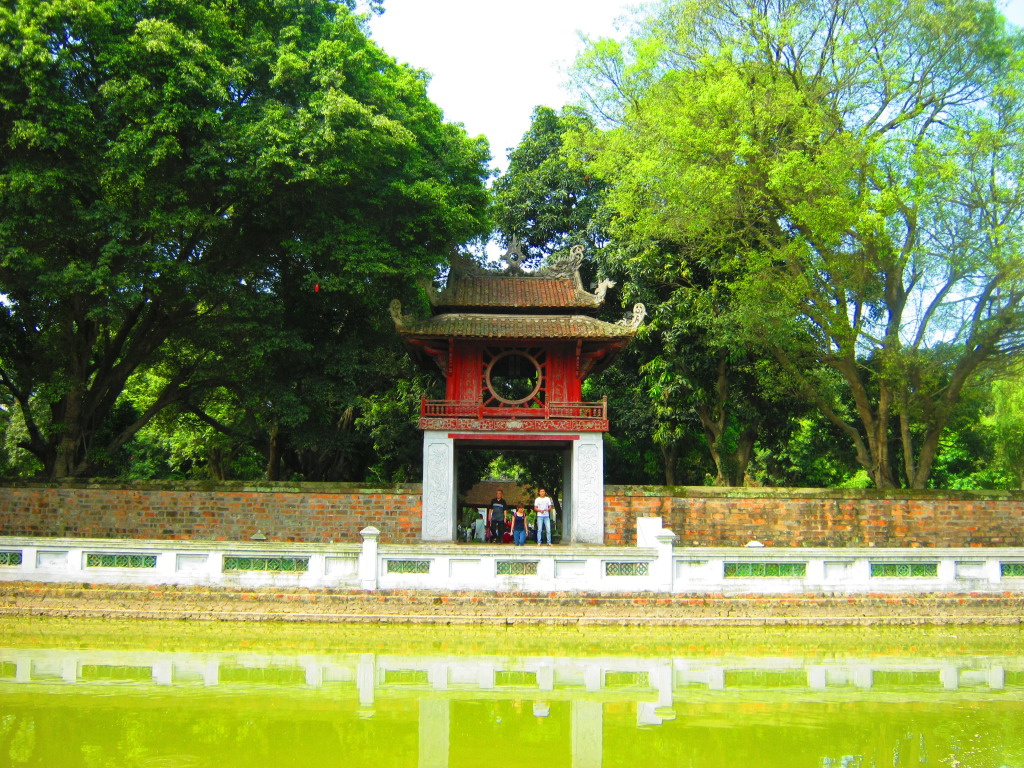 Van Mieu Quoc Tu Giam is considered to be the first university in Vietnam, which is a place to worship Confucius, scholars and sages of the country. Up to now, it has become a historical and symbolic tourist area of ​​Hanoi Capital. Tourists often come here on Tet holiday. Furthermore, students often come here to pray for passing the exam with flying colors.
Above are 4 tourist destinations in Hanoi. Besides, there are still many other attractive places waiting for you to explore. Wish you have an interesting and fun trip to Hanoi!