Bike tour in Hoi An: an easy way to learn about Vietnamese daily life
I looked for a bike tour option in Hoi An because I was eager to experience the Vietnamese countryside and everyday life. The next morning, I drove to the company's headquarters, which was just 5 minutes away. As the organizers had promised, we were a party of ten; we were given the bikes and introduced to the guide and her assistant. The tour began with a short trip to a boat dock, where we boarded a boat to a nearby island.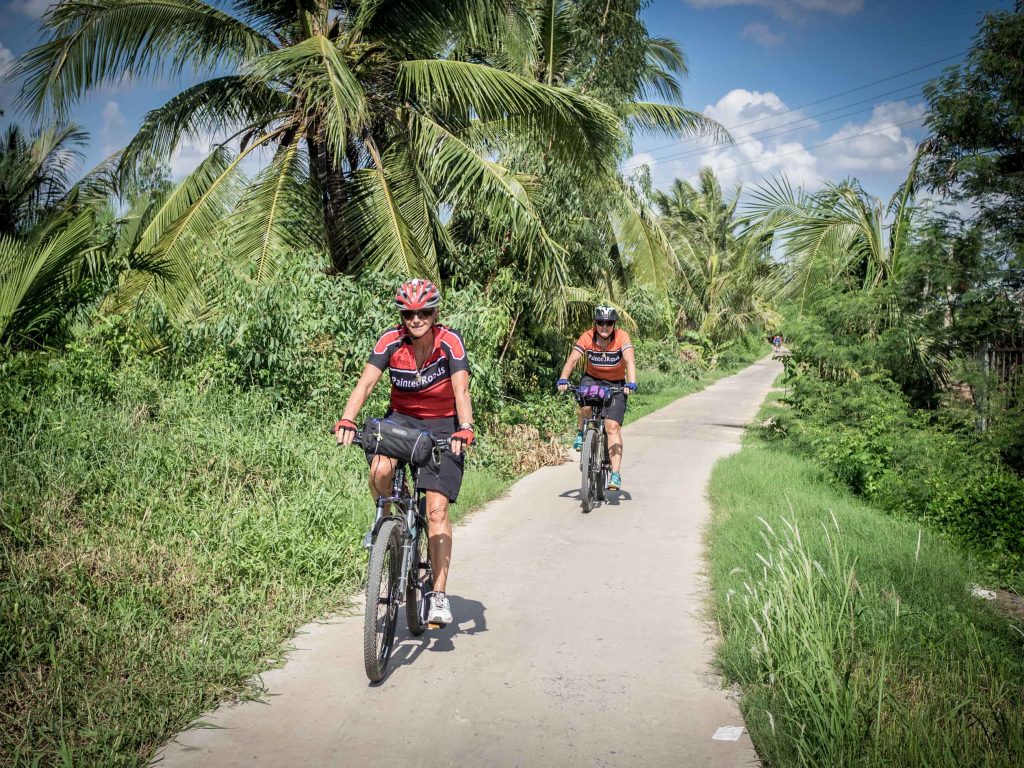 When we arrived, our first stop was at Kim Bong Village, where we visited a traditional wooden boat building workshop. Our guide clarified that the wood used to build the boats was shipped from Laos. She also pointed out that each boat had eyes and asked us to wonder why. The answer: to ward off evil water spirits.
Then we were back on our bikes, and in a matter of minutes, we arrived at our next destination: the studio of an artist who creates pictures, furniture accessories and souvenirs out of shells. The substance is first gathered, broken into parts, and flattened in a press. The artist then draws a contour on the shell and sees it with a special saw.
The decoration is then applied to the surface and washed – a meticulous job that requires a lot of patience and ingenuity. They still have a store where they sell finished artwork.
The guide shows us flood water level signs from various years on the building's wall. The markers were placed up to 2 meters above the ground! Because of water superstitions in Vietnam, most Vietnamese children do not learn to swim, putting them at risk of drowning.
Our guide then took us to a field where plants for weaving sleeping mats flower. Until weaving, we studied how raw materials are treated and colored.
Following that, we made a stop at a Vietnamese family meeting house, where families assemble many times a year to pray for their ancestors.
We then went to a house where small, light round basket boats are made. We later had the chance to sail in one of these boats under the direction of a local woman. It was my first attempt at rowing a basket boat, and I did very well!
On our way, we stopped at a rice field to take photos.
Our next stop was at the home of a local rice winemaker, where we learned about all aspects of their business, including pig breeding. Pigs absorb process byproducts, and their manure is used to generate methane gas for rice wine distillation. We were also given the opportunity to sample the finished product.
Then we arrived at our lunch destination, a typical Vietnamese home. After lunch, we watched two ladies weave a sleeping pad out of the same material we had seen rising in the fields earlier. It takes four hours to make one mat.
Following that, we took a cruise back to the tour's starting stage. On our way, we saw yellow fishing nets on the shore, ready for night fishing with torches. This tour provided an excellent opportunity to see many facets of local Vietnamese life in a brief period of time.