West Lake – Poetic Lake In The Heart Of Hanoi
West Lake is one of Hanoi's most beautiful sites. Its many historical and cultural relics reflect the development history of the capital city. West Lake is perhaps the most romantic corner of Hanoi.
The Surrounding Area of West Lake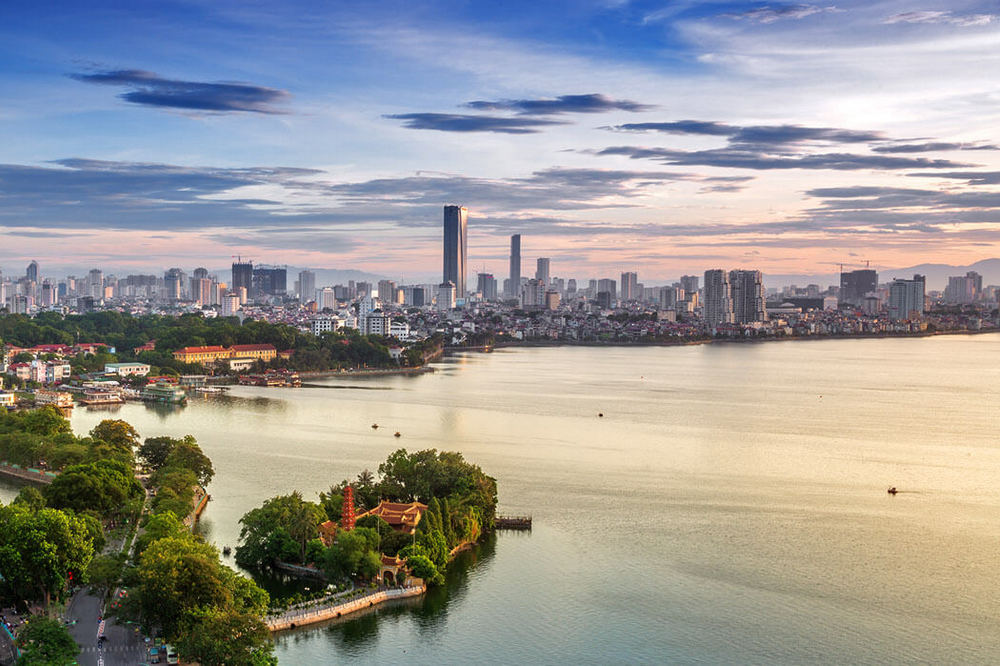 West Lake is the largest freshwater lake in Hanoi's northwest center. This is the capital's largest lake, with a shore length of 17 kilometers and an area of 500 hectares. It is a popular spot for leisure, with many nearby parks, restaurants, and villas.
West Bay, the city's largest lake, is 15 kilometers in diameter and surrounded by affluent suburbs, including the main ex-pat Tay Ho area. Seafood restaurants line Thuy Khue on the southwest, and the Xuan Dieu strip to the east is lined with restaurants, cafes, boutiques, and luxury hotels. The environment is a welcome respite from the madness of the Old Quarter. A pathway surrounds the bay, making it ideal for a bike trip.
The area around West Lake is well-known for the density of its historical ruins, the majority of which are pagodas in various Buddhist architectural styles. There are 62 relics, 22 of which are national heritage sites and 7 of which are urban heritage sites. Tens of thousands of visitors and pilgrims visit these places in the early season. In recent years, driving around the lake in an electric car has become commonplace. "I thought West Lake was amazing, but I never got a chance to see anything around the lake," says Nguyen Quang Loc, who lives in Hanoi's Hai Ba Trung district. "Now, thanks to the electric car, I can visit the craft villages, historical relics, temples, and pagodas around the lake."
What to do in West Lake?
If you're staying in Hanoi for more than a couple of days, it's worth trying out the cafe and restaurant scene in the West Lake ex-pat neighborhood of Tay Ho. This is one of the city's most exciting culinary centers for international cuisine, and it's just getting better. There's also nightlife and shopping to enjoy. It's all about a 10- to 15-minute taxi ride from downtown Hanoi.