The beauty of Tram Mountain
Tram Mountain is renowned not only for its ink painting-like landscape, but also for a plethora of relics and pagodas with significant mystical, geographical, and cultural significance.
Tram Mountain, located in Phung Chau Commune, Chuong My District, Hanoi, also goes by the name Ngu Nhac Son, which comes from a legend. The mountain is said to have once been a white pearl from heaven. When the pearl landed by the Day River, it was transformed into five phoenixes, who are now five mountain tops. The mountains' name was then changed to Tu Tram Son.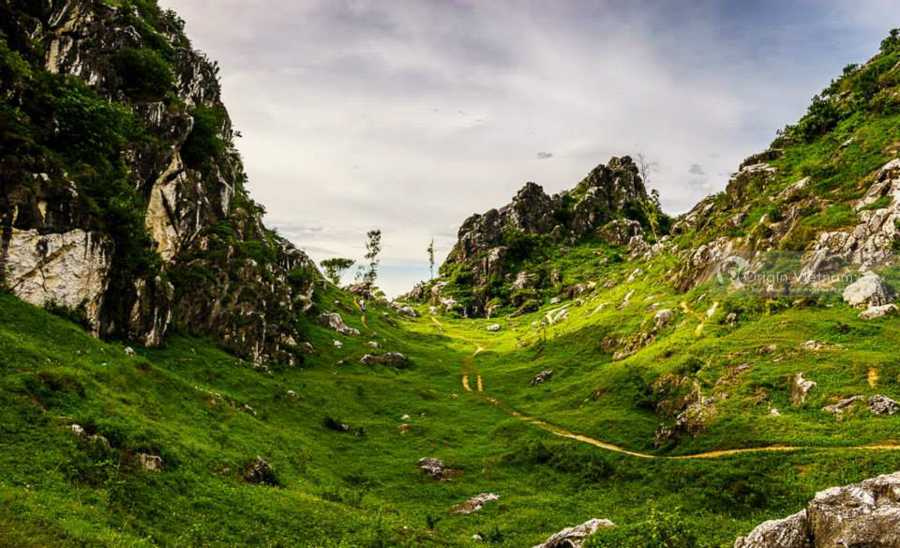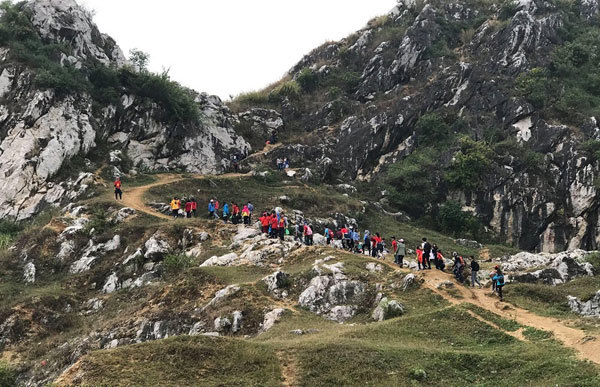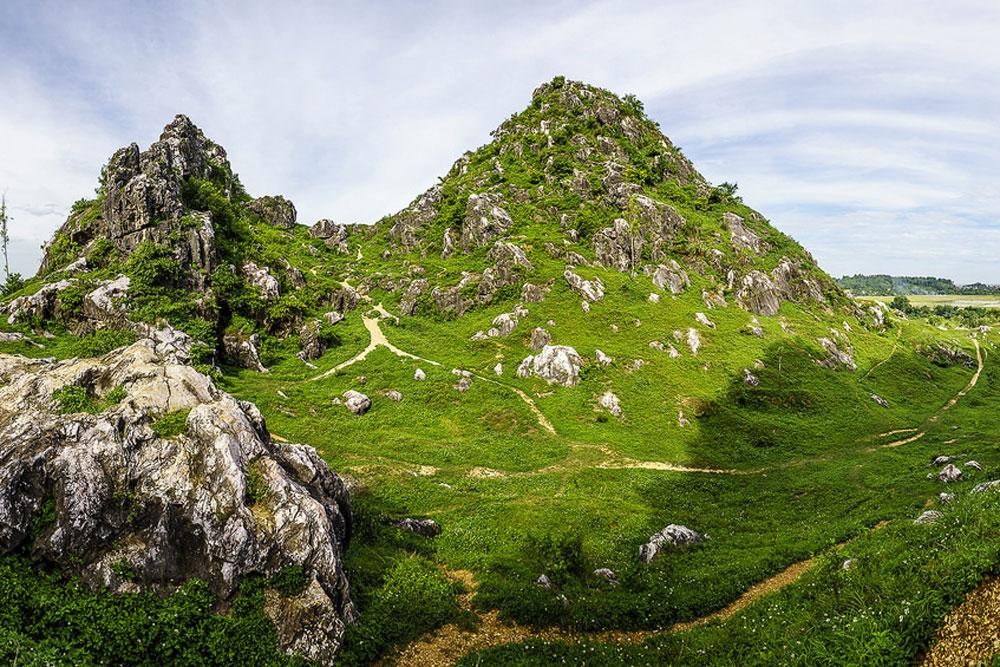 It just takes 10 minutes to get halfway up the range, where there is open land and a panoramic view of five white peaks. There are many routes that lead to these heights.
Tram Mountain is a holy paradise with three ancient pagodas, Tram, Hang, and Vo Vi, all of which are remote but extremely sacred. The most well-known is Vo Vi, a 16th-century structure with a total area of approximately 10m2. The pagoda's main purpose is to be a place of worship for Buddha. There is also a pavilion, Nghenh Phong, where tourists can enjoy the fresh air and gaze out at the romantic scenery created by a river peacefully winding through rice paddies and rural countryside.
A 3m high entrance at the foot of Tram Mountain leads to Hang (Cave) Pagoda, where many stone Buddha statues are worshiped. There are also stalactites of various shapes and sizes in this region, which creates a magnificent scene. Aside from stone drums and sculptures from the Le Dynasty, the pagoda also has 15 ancient poetry and works of literature of great importance preserved on its stone walls.
Last but not least is Tram Pagoda, the main building in the Tram Mountain network with breathtaking sites. A big yard with old trees surrounds the pagoda. It draws a significant number of visitors during the festival season.
Tram Mountain, with its ancient pagodas and stunning scenery, is a holy paradise for domestic visitors.