Sapa bike rental: Where has the best reputation?
Sapa is a mountainous town in Vietnam's northwest. People normally come to Sapa to enjoy the cool air, to gaze at the breathtaking scenery, and to learn about the cultures of the various ethnic groups. Visiting Sapa by bike has recently grown in popularity because it provides visitors with a different experience than taking Sapa tours by car. Now, let's look at this type of travel in greater depth and see where has the greatest reputation for bike rental.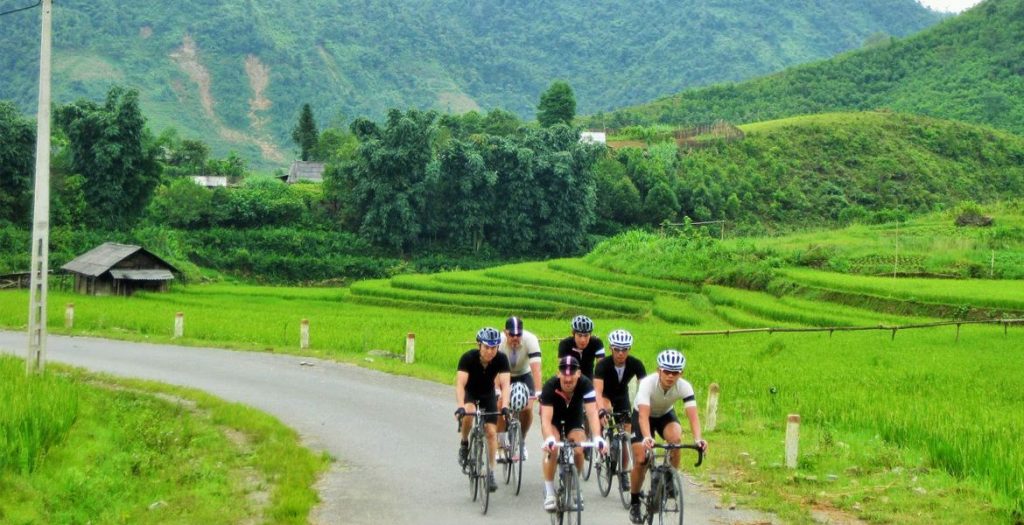 1/ The convenience of visiting Sapa by bike
It would be more comfortable for you to explore Sapa by bike. To be more precise, you will be able to more precisely contemplate natural environments. Furthermore, you can conveniently visit local villages and fair markets to learn about ethnic cultures or stop along the streets to sample some of this magnificent land's delectable specialties. Taking a bike tour of some popular tourist attractions, in particular, will allow you to enjoy them from different perspectives and even discover some secret breathtaking locations. Any places to visit are Muong Hoa Valley, Ham Rong Mountain, Silver Waterfall, Love Waterfall, Heaven Gate, and others.
2/ How to rent a bike?
Because of the rapid growth of tourism, renting a bike in Sapa is easy. The most comfortable option is to rent a bike right at your lodging, such as a resort, restaurant, or motel. You can also use the services of certain Sapa rental firms at the same time. They can, in particular, supply you with a variety of bikes at varying rates from which to pick. However, you can call them a few days ahead of time so bikes will not be available for hire on weekends otherwise holidays, or you will have to pay a higher price than average. When renting a bike, you need to exchange with the owner to concur about the price, check for any damage, and ask for his or her telephone number to contact if necessary.
Hoang Ha Hotel is a well-known bike rental location. Its bike rental service has been in operation for 9 years, and it has received plenty of favorable reviews as well as credibility from travel agents and visitors for its high-quality service. The majority of its bikes are fresh and cool, with well-known brands like Trek, Giant, Marin, and so on. Helmets are typically available on each bike, so you can be fully confident in your safety. If you are in a party and hiring more than ten bikes from Hoang Ha Hotel, several bike repairers will accompany you.
The rental price is based on the time you are going to rent: 140,000 VND for a half-day and 240,000 VND for the whole day.
3/ Some notices when visiting Sapa by bike
Because of Sapa's sloping terrain, commuting by bike still has some possible dangers in addition to providing a memorable experience. As a result, you should be aware of the following issues in order to make your Sapa tours as secure as possible. First and foremost, if you wish to explore Sapa by bike in advance, you must be well-prepared for your fitness. It is recommended that you go jogging and work out to prepare for your upcoming journey. You should also prepare some essential supplies such as repair equipment, fast food, a raincoat, gloves, clothing, shoes, a helmet, and everything else that might be needed. If you are biking as a party, you must stay with your group and not go off on your own.
Traveling by bike is a must-try experience when visiting Sapa. Let's try it in your next Sapa tours with your family and friends!