Famous scuba diving spots in Vietnam for adventurers
If you're tired of walking on the sand, consider donning a swimsuit and an oxygen tank and diving into the cold seawater to admire the amazing coral reefs. Here are the best coral diving spots in Vietnam.
Con Dao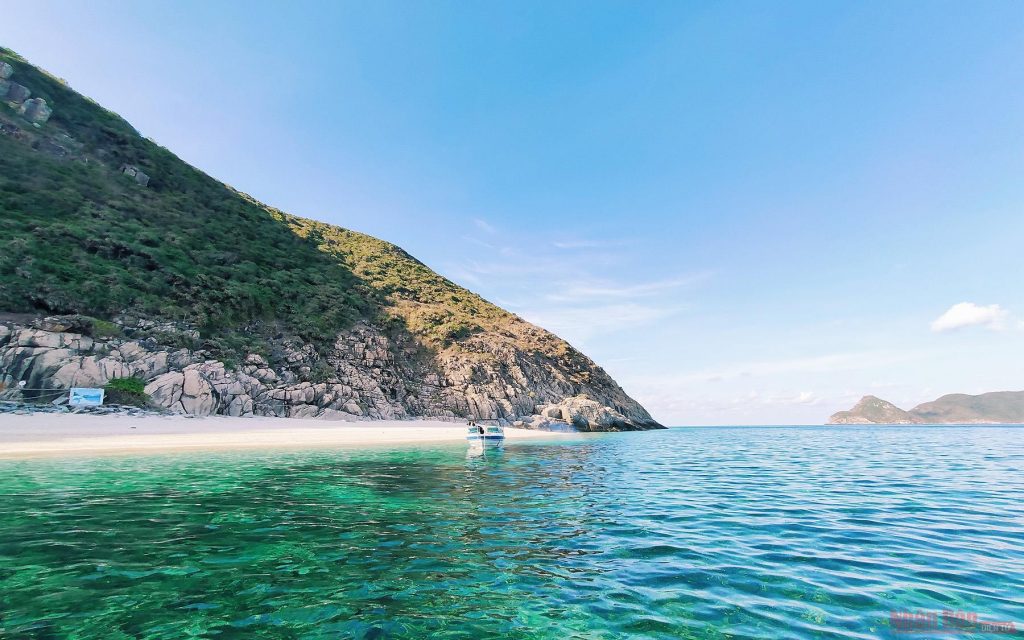 Con Dao is an island district located off the coast of Ba Ria – Vung Tau province in Southern Vietnam. It has a stunning coast and amazing natural scenery that draws visitors because of the riches concealed in the blue sea. When taking a scuba diving tour here, you will have the opportunity to experience the underwater beauty of a variety of marine creatures, especially coral reefs.
Con Dao's finest scuba diving spots are Bay Canh beach, Con Son bay, and Cau island. Meanwhile, the perfect time for this practice is from March to September each year.
Phu Quoc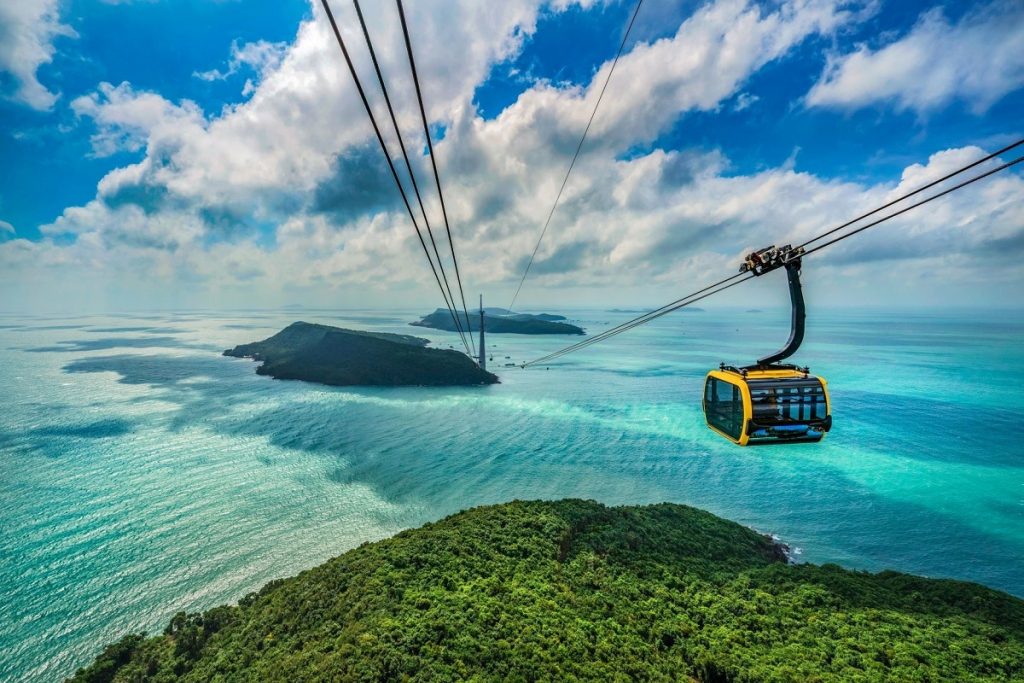 Phu Quoc is well-known not only for its gorgeous sandy beaches and crystal clear seawater but also for its vivid coral reefs. If you book a full-day tour of north Phu Quoc, you will undoubtedly have the opportunity to marvel at the stunning coral reefs and underwater ecosystems at the ocean's bottom.
Phu Quoc has one of the thickest and most lush coral reefs in Vietnam, particularly in the sea zones in the northern islands adjacent to the main island of Phu Quoc, and the southern sea of Phu Quoc islands such as An Thoi archipelago, Thom island, Ganh Dau, Fingernail island, or May Rut island. Phu Quoc has 480 hectares of the reef, including 360 different kinds of hard corals and hundreds of soft corals. It is a shared habitat for 152 different types of fish, 98 different types of seaweed, and other marine animals.
The dry season, which runs from October to April, is the safest time to go scuba diving here. Most of the time during the dry season is dry and sunny, so the water becomes bright and blue, and you can see the reef from the boat at 8- 10 meters depth.
Nha Trang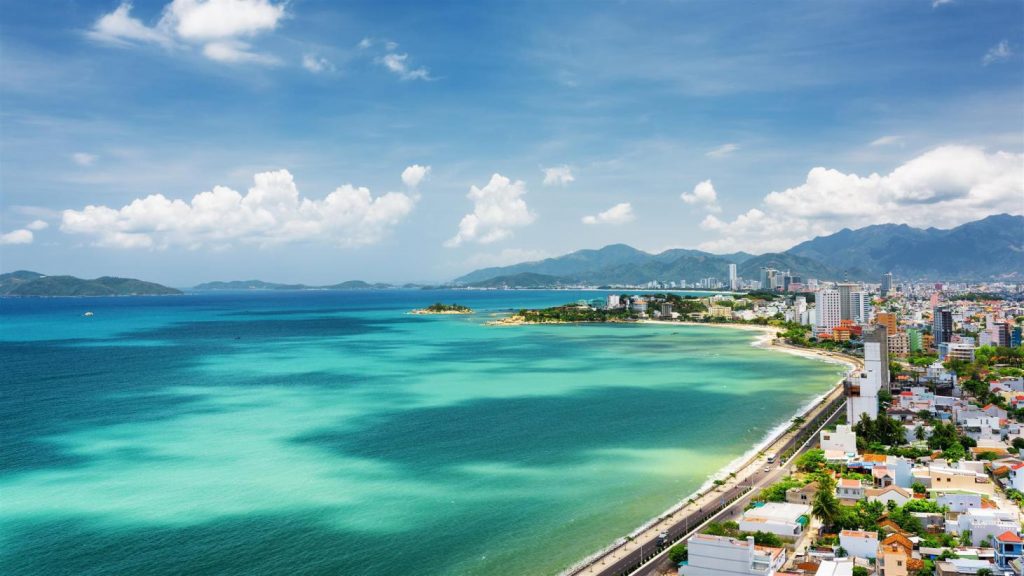 Mother Nature provides Nha Trang with a marine marvel in the form of vivid coral reefs and thousands of marine species.
Scuba diving in Nha Trang is becoming increasingly popular among tourists, especially those who enjoy adventure and exploring the ocean. As a result, making a fantastic scuba diving trip in Nha Trang is not easy; if you are a first-time diver, you will need to find a diving instructor who will teach you how to dive.
Mun islet, Vietnam's first Marine Reserve, is the safest place to go scuba diving in Nha Trang. Aside from that, there are several enticing scuba diving sites such as Tam islet, Monkey Island, and so on.
Binh Ba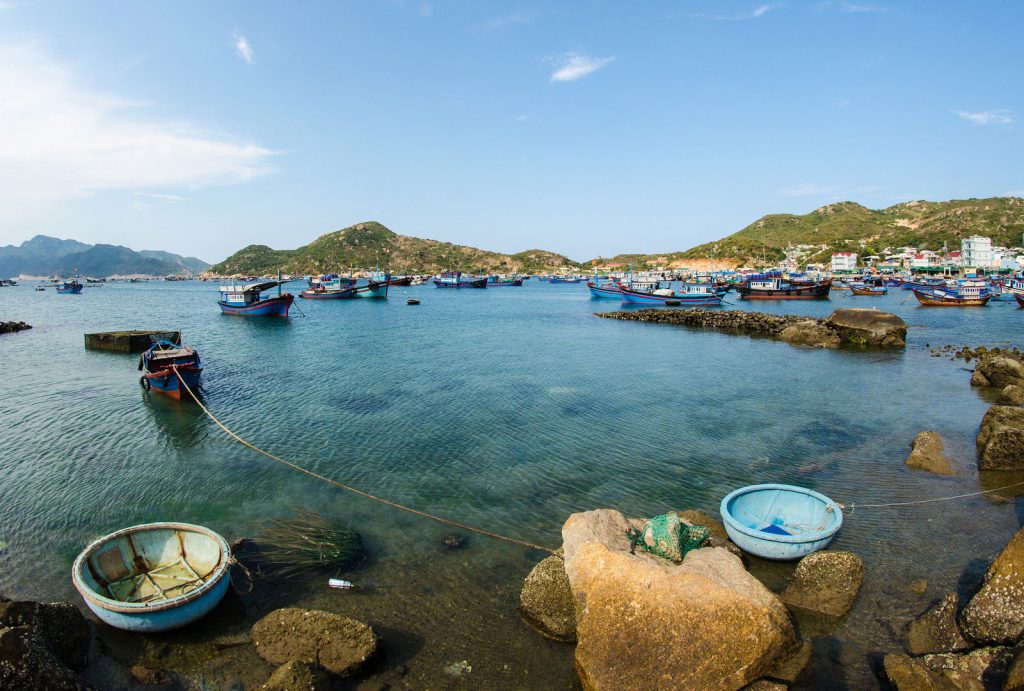 Binh Ba, about 60 kilometers southeast of Nha Trang, is a popular tourist destination due to its charming natural scenery and specialties. The most famous attraction for visitors to this island is diving and snorkeling.
The sea here is less polluted and less influenced by humans. Binh Ba has many stunning coral reefs, such as Chuong Beach, Nom Beach, and Nha Cu Beach, with Nha Cu Beach being the best coral viewing point owing to its exclusive coral reefs with low sea level and deep blue water.
Tourists who are unfamiliar with snorkeling often opt for company-provided package services. These packages provide tour guides in addition to catering and dive supplies. The tour guide will encourage visitors to dive deep or shallow depending on their skills.
Son Tra Peninsula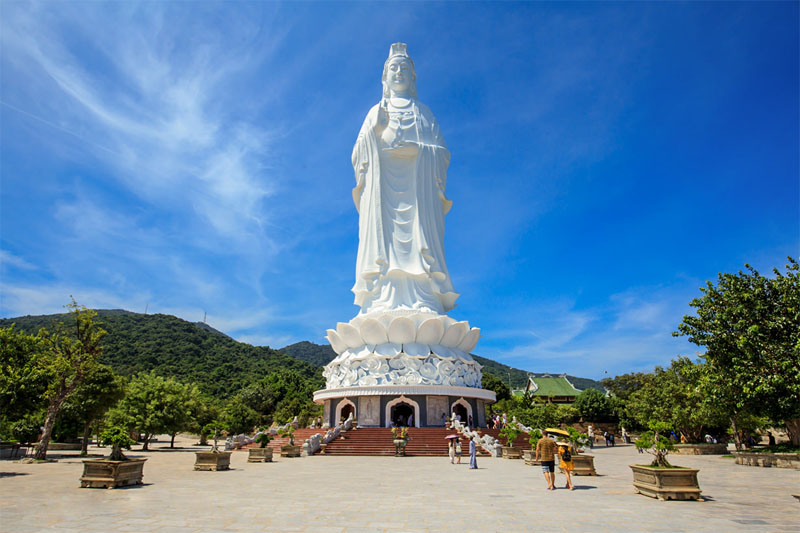 Son Tra peninsula, located 10 kilometers northeast of Danang city center and covering an area of 60 square kilometers, is a tourism destination with a rich marine ecology that should be explored.
It takes just five minutes to get a canoe to the Hon Su bay, which is one of the five areas in Son Tra with the highest concentration of coral. However, the corals here are at depths of 7 – 10 meters, making diving and snorkeling possible.
Many that swim for the first time will have time to get accustomed to the breathing tank and other underwater equipment such as propellers, and they will be advised to call for help if they hit obstacles or have health issues.
Cu Lao Cham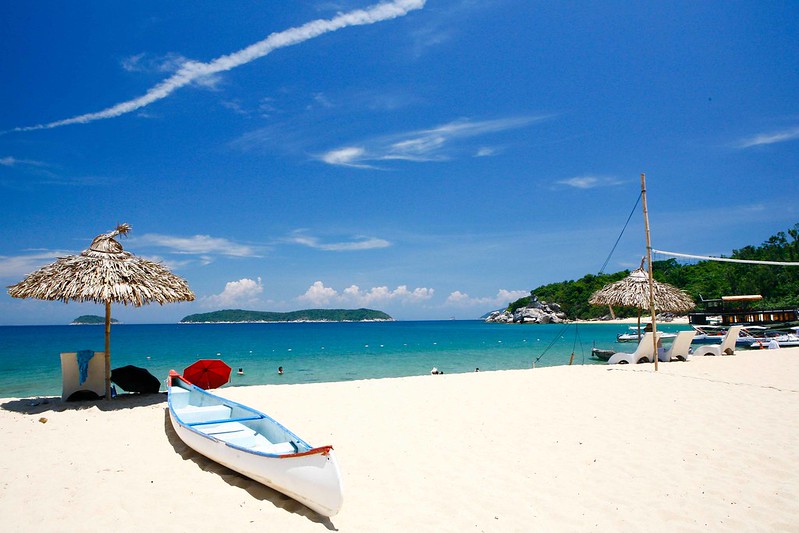 Cu Lao Cham is an island in Quang Nam province near Danang city in Central Vietnam, and it is a marine reserve with a square of 5000 hectares, 165 reef hectares, and 500 seaweed hectares, and it is home to a variety of sea creatures.
There are several scuba diving spots for visitors near Cu Lao Cham, including Dai islet, Tai islet, Nhon islet, Rang Manh, Bai Xeo, Bai Xep, and Da Trang, among others.
It only takes about 15 minutes by canoe to reach the point where the majority of coral reefs in Cu Lao Cham – Hon Dai are surrounded by green forest trees. Huge rocks surround Hon Dai, forming a stable bank. Coral reefs of hundreds of colors form a thick assortment of subtle blue water, which excites travelers.