How To Choose Hiking Socks That Prevent Blisters
A decent pair of hiking socks can mean the difference between an enjoyable and an unpleasant walk. When selecting walking socks, it is critical to take your time to determine which would better fit the type of walk and the circumstances you can face.
Temperature control, shock absorption, blister protection, and circulation promotion are all important aspects to watch for.
Why do you need to wear hiking socks?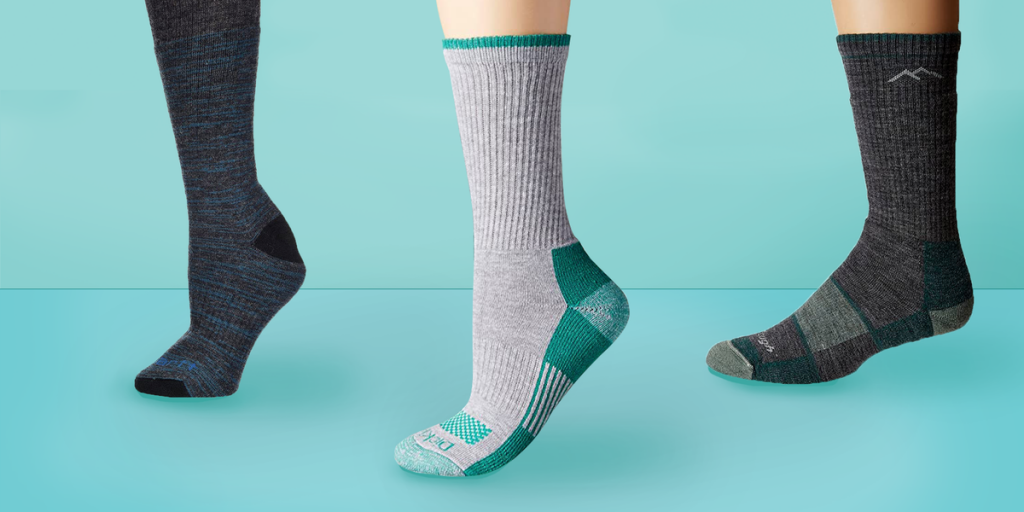 Hiking socks are needed to ensure the most comfortable hike possible. Hiking socks, unlike standard cotton socks, keep your feet dry, less dirty, and cushioned, preventing painful blisters from emerging when your shoe rubs against the back of your foot as you walk.
Types of Hiking Socks
The most common type of socks. They are thick, a mid-calf length and are usually ribbed at the top.
Liner Socks
Thin socks can be worn under a thicker pair of socks. The main function of a liner sock is to prevent blisters by wicking away moisture that causes friction and to 'pad out' boots so they don't move up and down. Liner socks can also be worn on their own in warmer conditions or for shorter walks.
Double Layer Walking Socks
These are very thick socks that have a built-in lining sock. These will help to prevent blisters and add comfort.
Trainer Socks – These can be worn with walking shoes for short walks in warmer conditions but aren't suitable for long hikes in tricky terrains.
Fit
You must make sure the socks fit properly.
Too tight and they will cut off the circulation in your feet.
Too loose then you run the risk of blisters and chafing.
Too low on the ankle can mean there is a lack of protection from the heel and tongue of your footwear.
Too high and they may cause your feet to become too warm.
Material
You will need to consider what material is best suited for the hiking you will be doing- see above for details. It is worth checking you are not allergic to any of the materials.
Thickness
Socks are available in various thicknesses, ranging from very thin lining socks to thick double-layered socks.
Thin light socks are the best hiking socks for warm days or on short easy trails.
Mid-thickness socks are best for tougher hikes but where it is still reasonably warm.
Thick socks are the best hiking sock for tough hikes and colder temperatures.
Added Padding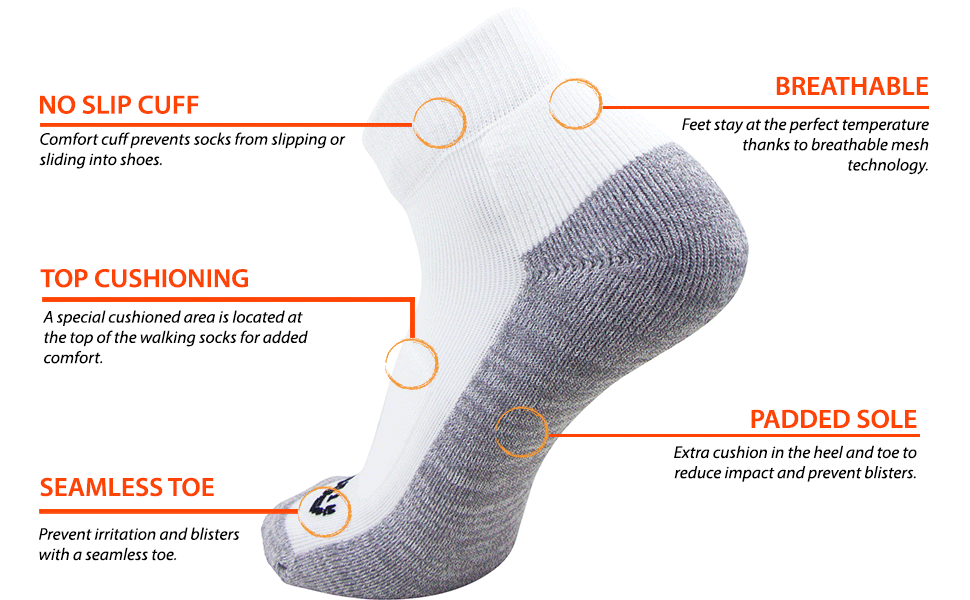 It is vital you choose comfortable hiking socks. Many hiking socks have extra padding around the heel and toe areas and even underfoot to give extra protection as these areas are the most vulnerable. The best hiking socks will provide just enough cushioning but not too much.