Dong Xuan Market – Opening Hours, Map and Useful Tips
Located in the heart of the Old Quarter, Dong Xuan Market is the busiest and most popular traditional market of Hanoi that missing it would be a pity. Let's go and explore this bustling market with FocusAsia Travel.
Dong Xuan Market Opening Hours and Location
Location: Dong Xuan Market Hanoi is located in Old Quarter, at Dong Xuan street
Opening hours: 8:00 AM to 18:00 PM
Tips noted when going to Dong Xuan Market Hanoi
The market is always crowded, especially on weekends or holidays. Shoppers are often crowded which makes the opportunity for thieves and baggies.
Therefore, when you go to the market you should carefully check and keep your property to avoid getting robbed.
Dong Xuan Market is located in the Old Quarter and this is a large area of traffic. If people don't go shopping near the market, it is easy to get lost. The parking lot of the market is not wide enough.
Therefore, if you have not experienced enough and know the Old Quarter, you should consider the means to go to your market. It is best to use public transportation as well as by walking to save you time and money.
Basically, to limit the weakness when going to Dong Xuan market, people should invite more people to buy goods with; buying in large quantities is much easier. People should walk around the market to find items and prices in advance, avoid bargaining several times to avoid leading to an argument.
Goods
Dong Xuan Market in Hanoi is known as the most crowded market with various kinds of goods, from food items such as candy, wine, even fresh and dried seafood to wearing items such as clothes, shoes, bags, hats … The market is very diverse and suitable for all interests, all objects.
Dong Xuan Market mainly provides wholesale products so retail products account for the lower proportion.
At Dong Xuan Market, goods are classified according to the selling area, so it is very convenient to find and buy goods for customers.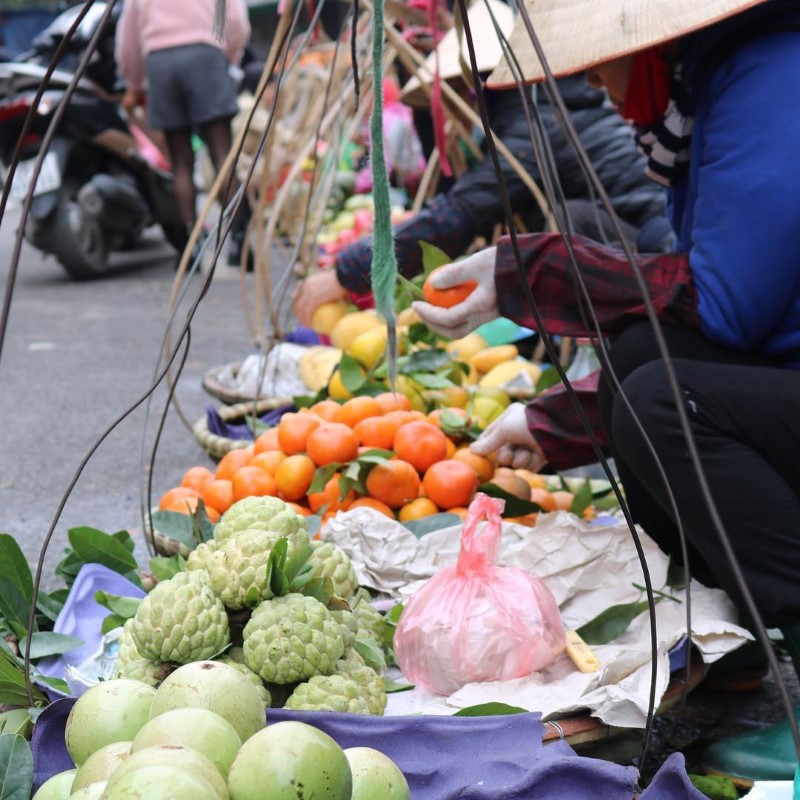 Based on the nature and utility of goods, each area in Dong Xuan Market Hanoi is divided quite reasonably. Clothing, footwear, bags, watches, wallets, belts, leather purses, teddy bears, electronics, refrigerators, home appliances, dried goods … items sold by region.
Specifically, it makes it easy for customers to find the goods they want to visit or shopping as follows:
1st Floor: specializing in selling electronics, refrigeration, home appliances, watches, backpack, bags, wallets, souvenirs …
2nd Floor: Specializing in selling fabrics for apparel.
3rd Floor: Specializing in selling children's wear, men's fashion; women and middle age's wear
Behind the market is the shop selling pet birds. Foods are mainly sold in Bac Qua market.
And north of the market is the restaurant which serves traditional dishes of the Hanoi as vermicelli, noodle soup.
Dong Xuan Night Market
Dong Xuan Night Market opening hours and neighborhood
The market starts at Hoan Kiem lake, through Hang Ngang, Hang Dao, Hang Duong street
Neighborhood: Dong Xuan night market starts from Hoan Kiem lake, through Hang Ngang, Hang Dao, Hang Duong street. The distance from the beginning place to the finishing place is about 2 kilometers.
There are hundreds of stalls selling all kinds of items. Dong Xuan Night market is an air-opened walking market.
Opening time: from 7:00 PM to 12:30 AM every Friday, Saturday, Sunday
Dong Xuan Night Market Goods
An accessory stall at Dong Xuan night market
The market sells various kinds of items with unbelievably cheap prices. The only way to explore the market is to go straight to make sure you don't miss any interesting stall.
Products sold here are very diverse: from adult clothes, bags, wallets, belts … to household items, souvenirs, home decorations,… The items are sold at a very affordable price.
You can find almost everything here
You can buy a nice sweater with good quality with only around 90,000 – 120,000 VND, or rough pants, khaki pants for only about 100,000 – over 200,000. With clothing, the market mainly sells the most popular items.
Here, you can easily find trendy and unique phone cases with common prices. The stalls also have cute and small decorative pillows; wooden keys with the shape of a 12 zodiac animals with names of purchasers; beautiful handmade paper boxes …
This must be the recommendable place to find birthday gifts for friends or couples
Dong Xuan Night Market Tips
It would be much better for you to walk around the market with a pair of shoes or comfortable sandals because you will have to walk a lot in order not to miss any stall.
You can come here at around 6:30 PM to check the prices. It seems to soon to buy anything because most stalls are still being prepared. However, you can still look, see the goods and ask the prices comfortably.
If you have made up your mind, you'd better not hesitate. Just buy it immediately. There is no big difference in the prices among stalls for the same goods so that it's not necessary to see the new purchase because you can get tired.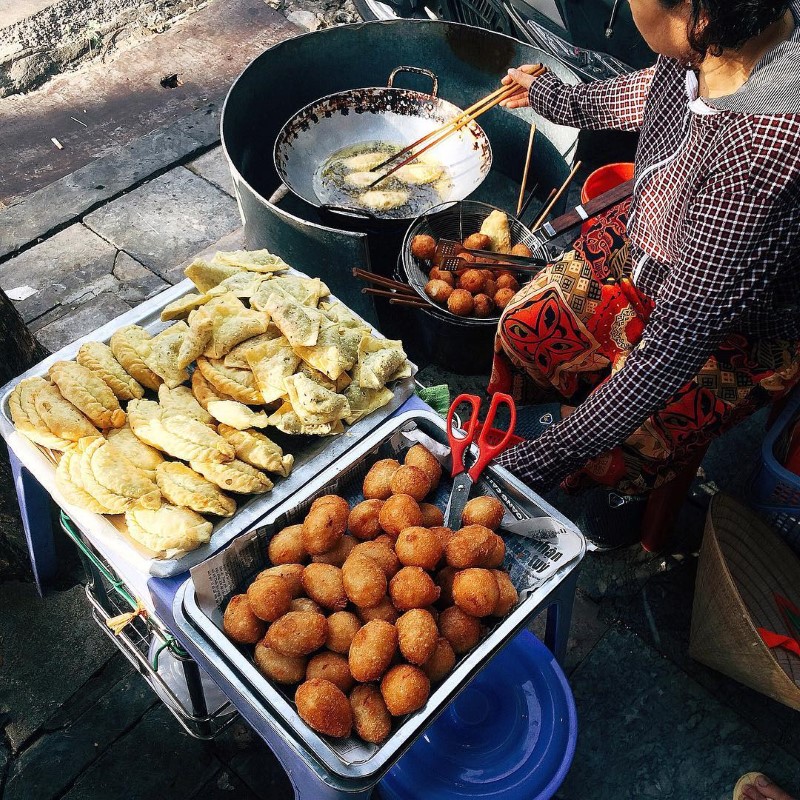 Want to make sure you do not miss a stall? You should go straight one by one. Follow the right margin to the end of the market and then back to you offline, so just the same general people and do not worry can forget a few items you care.
In addition, there are many foods and drink stalls here. However, sanitation cannot be guaranteed. For the convenience of walking, you can carry a small water bottle with you.
History of Dong Xuan Market Hanoi
Located in the Old Quarter of Hanoi, with its history associated with the formation and development of the ancient Thang Long, Dong Xuan Market is not merely a commercial point, but also a cultural, spiritual place of Hanoi.
In 1889, the Dong Xuan market was built by the French on the mudflats of the To Lich river, including 5 rows of houses, the front of which is the arch of French architecture. The history of the market associated with the formation and commercial development of Thang Long land, which is the largest trading center in ancient Tonkin.
In 1946, people in Dong Xuan Street fought bravely against and caused heavy losses to French troops. This contributed to protecting the headquarters safely, bringing the war against the French colonial to victory, making the capital completely liberated on October 10, 1954.
The market witnessed many historical events, the ups, and downs of Thang Long – Hanoi.