9 Tips To Visit Seoul On A Budget (End)
In the first and the second part, we've covered 6 tips for you to do Seoul on a budget. In this last part, let's talk about the last 3 budget-friendly tips to help you discover and enjoy the city of Seoul!
7. Hiking and green spaces
Another way to make the most of your visit to Seoul on a budget is by enjoying all the green spaces the city has to offer. Here are a few to consider:
Han River
The Han River is a great place to visit on the weekends. If the weather is nice, this is where people come to picnic for the day with tents in tow.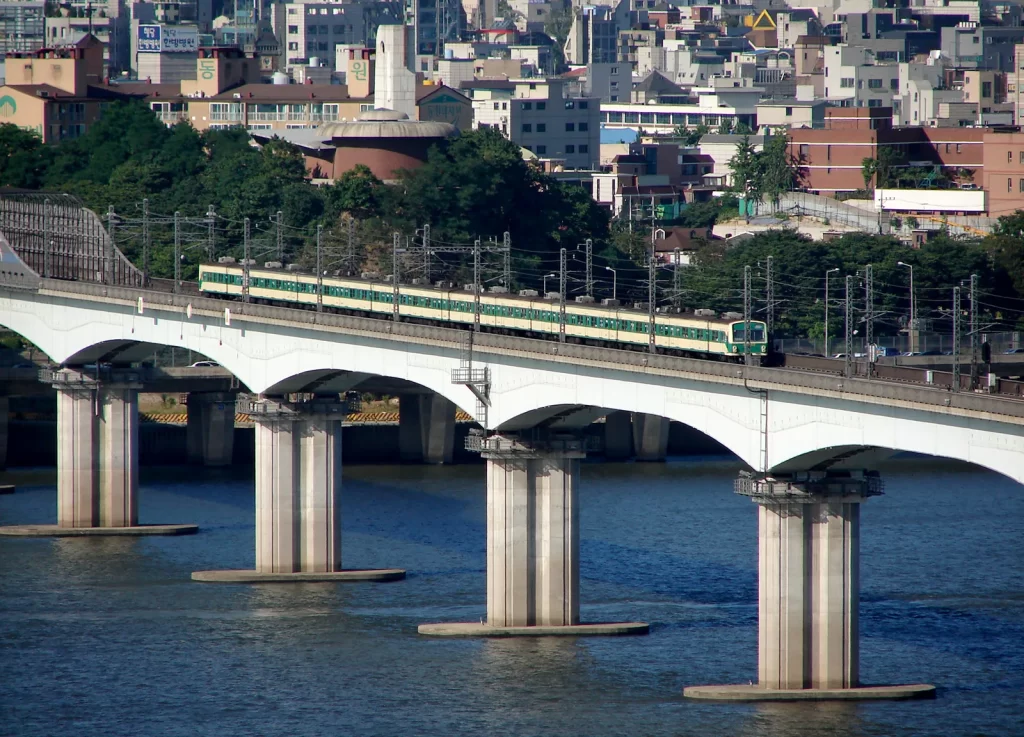 Seoul Forest
Seoul Forest has some beautiful tree-lined paths and it's a great little escape from the city. The area was once used as the royal hunting grounds, but thankfully these days there's a greater focus on animal conservation so you can see deer and even feed them.
Seonyudo Park
Seonyudo is an island in the middle of the Han River that was once home to a water filtration plant. The entire place has been turned into an ecological park, while still retaining a bit of an industrial feel, so it's a pretty cool place to wander around. To reach the park you'll either have to cross Yanghwadaegyo Bridge from Hapjeong in the north or Yeouido in the south.
Bukhansan National Park
For something a little more active in the form of a day-long hike, you can head up to Bukhansan National Park, which is located directly north of Seoul. They have a vast network of trails that range in length and level of difficulty, plus there are lots of temples that you can visit along the way.
8. Make use of convenience stores
Convenience stores in South Korea take things to a whole different level and they will really help you do Seoul on a budget. They are fully stocked so that you can piece together a meal at all hours of the day, and you also can't walk more than few steps without stumbling across one. So what can you eat?
Ramyeon bowls
What flavor would you like? Kimchi, cheese, beef, chicken, squid, vegetable, mushroom, spaghetti…wait, spaghetti?! There are countless types of ramyeon bowls and most of them don't cost more than 2,000 won (about $1.8). Also, convenience stores usually have a hot water station where you can prep your meal and pick up a pair of chopsticks.
Rice and curry
Rice and curry bowls are another popular food option. These are sold in separate bowls which you can microwave and enjoy on the spot.
Food trays
These are similar to bento boxes and they usually include rice, a pork cutlet or some kind of meat, kimchi, and a few different vegetables.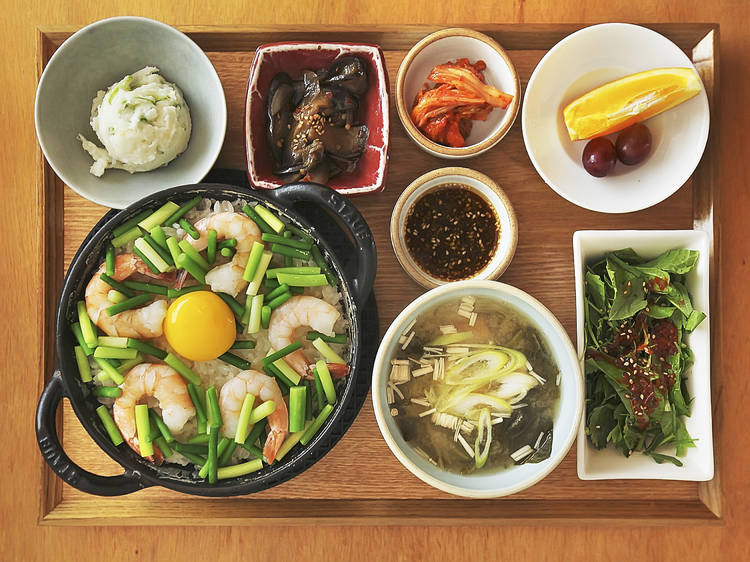 Korean snacks
We're talking seaweed chips, Pepero sticks (chocolate covered pretzels), rice crackers, honey cakes, red bean dumplings, choco pies, shrimp puffs and more. All of these cost no more than 2,000 won (about $1.8) each.
9. Free activities through Seoul Global Cultural Centre
Seoul Global Cultural Centre
The Seoul Global Cultural Centre puts on a wide array of activities and workshops for visitors passing through.  This is done as a way to introduce visitors to Korean culture and guess what, these events are free, which is really great for your Seoul on a budget trip! Some of the activities you can expect to try include:
Join a K-POP dance lesson
Take a Korean cooking class
Experience a Hanji craft class
Take a Korean folk painting class
Try on traditional Korean hanbok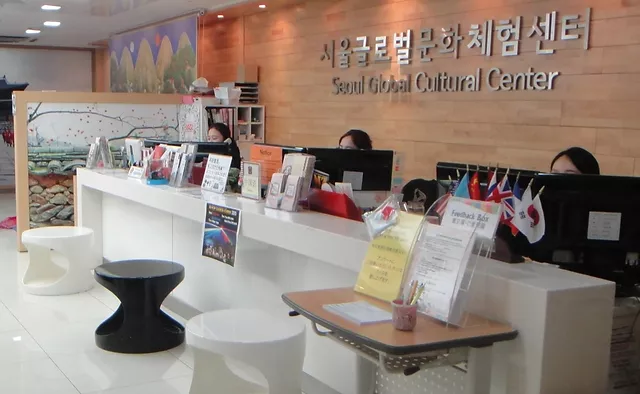 You can have a look at their website for current and ongoing events, and then you can reserve your spot in the workshops.
Seoul's unique cafe culture
These Seoul's themed cafes are amazing and with affordable price for your Seoul on a budget trip! Would you rather enjoy a warm beverage at a coffee chain or somewhere unique? In Seoul you can find a:
Poo Cafe
Cat Cafe
Dog Cafe
Comic Book Cafe
Hello Kitty Cafe
Sheep Cafe
Raccoon Cafe
Lego Cafe
Flower Cafe
and so many others!
The way it works with these cafes is that they either charge you an admission fee and you get a free drink, or you buy a drink which acts as your admission fee. The cost is generally between 6,000-10,000 won (about $5.4 – $9) at most, and you get to spend a few hours in a rather unusual setting.
If the above doesn't really sound like your kind of thing, you can also consider visiting a traditional tea house in Insadong, where you can enjoy a cup of tea in a serene setting.
Enjoy your Seoul on a budget trip!