Weather and the perfect time to visit Moc Chau, Vietnam
Moc Chau is a must-visit destination in Vietnam because of its beautiful landscapes with green tea plantations, many herds of milk cows, the huge garden of apricot trees and various flowers. There are various famous attractions in Moc Chau including Pa Phach village, pine forest of Ang village, Dai Yem waterfalls, Five Caves of On village, tea hills and Love Market.
Weather in Moc Chau, Vietnam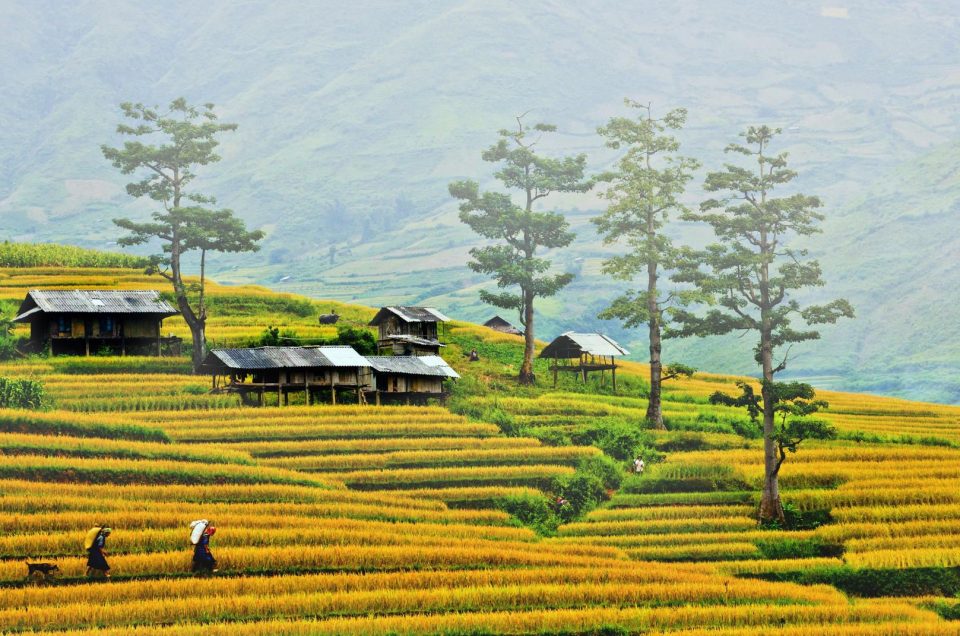 Moc Chau is a plateau in northern Vietnam's mountainous region. Moc Chau is a popular tourist destination in almost every season of the year, thanks to its varied climate and proximity to Hanoi. The highest recorded temperature in Moc Chau is 32oC, and the lowest is about 10oC. The average temperature in this region varies between 16oC and 29oC.
Moc Chau's rainy season lasts from May to July, with precipitation averaging no less than 300mm. The average annual precipitation is estimated to be between 1800 and 2100 mm. While the summer has lots of rain, the winter does not. Winter precipitation ranges from 30 mm to 85 mm per month.
Despite the fact that Moc Chau is situated on a plateau in a mountainous region, it rarely receives snow. There has only been one time in the last 9 years, from 2010 to 2016, that there was snow in Moc Chau.
When is the perfect time of year to visit Moc Chau, Vietnam?
a. From January to March – Peach and plum blossom season, as well as the Het Cha festival.
Moc Chau's most stunning season of white plum blossom lasts from the end of January to the beginning of February. The plum blossom is only present for two to three weeks before giving way to plum fruits. At this time of year, Moc Chau is stunningly gorgeous, with all of the mountain slopes coated in white plum flowers and other lovely flowers. Plum blossom can be found everywhere, including on sidewalks, from villages to valleys, and on both sides of highways. In March, the Het Cha festival takes place after February. The Het Cha festival is a popular event for Thais, an ethnic minority in Moc Chau. In Ang Village, Dong Sang Ward, Moc Chau District, the Het Cha festival is held.
The Het Cha Festival is held at the end of the Ban flower season and is also a day to honor the spirits that protect the villages. Het Cha Festival takes place on March 26th, but it is scheduled a day in advance. Pigs, sticky rice, ducks, and white ban flowers are prepared as ceremonial objects by the locals to decorate trees. People dance around Xang Cha, an object made of old bamboo and other decorative objects, at Het Cha Festivals.
b. From November to December – The season of cauliflowers and marigold flowers
The best time to visit Moc Chau is between November and December, at the end of autumn and the beginning of winter. During these months, you may have the ability to enjoy the elegance of the Moc Chau Plateau, which is covered with white cauliflowers. White cauliflowers flourish in the green hills, making it a perfect location for wedding photographers and couples to spend their honeymoon. Ang Village and Thung Cuong Village are also lovely places to go cauliflower hunting. Don't forget to carry cameras or other photo-taking equipment with you to Moc Chau so you don't lose any fun moments. Moc Chau is brimming with bright flowers in December. Marigold flowers are regarded as a symbol of impending doom in Moc Chau.
Do not hesitate to contact Focus Asia Travel to have more details about Moc Chau tour!!!