What to eat in Moc Chau
Moc Chau ( Mộc Châu) is the widest and dreamiest plateau of the Northern mountainous region located in Son La Province which is far about 200 kilometers from Hanoi ( Hà Nội) to the west. Moc Chau entices visitors with its magnificent traditional villages of Vietnamese minor tribes, its many gorgeous flowers ranging from plum flowers to cherry blossoms, its chilly atmosphere. This highland is famous for the majestic beauty of Ang village's ( Bản Áng) pine forest, Pha Luong ( Pha Luông) mountain peak, Dai Yem ( Dải Yếm) waterfall and many beautiful attractions, etc. Furthermore, Moc Chau is also famous for its cuisines.
1. Five-colored sticky rice

This dish is a specialty in many provinces in northwest Vietnam, including Moc Chau Plateau. The sticky rice is made from glutinous rice but the colors are made from natural ingredients. There will be five different colors including green, yellow, red, purple and white. Due to different ingredients, the fragrances of each colored sticky rice will be different, too. You can find this dish most frequently at fair markets.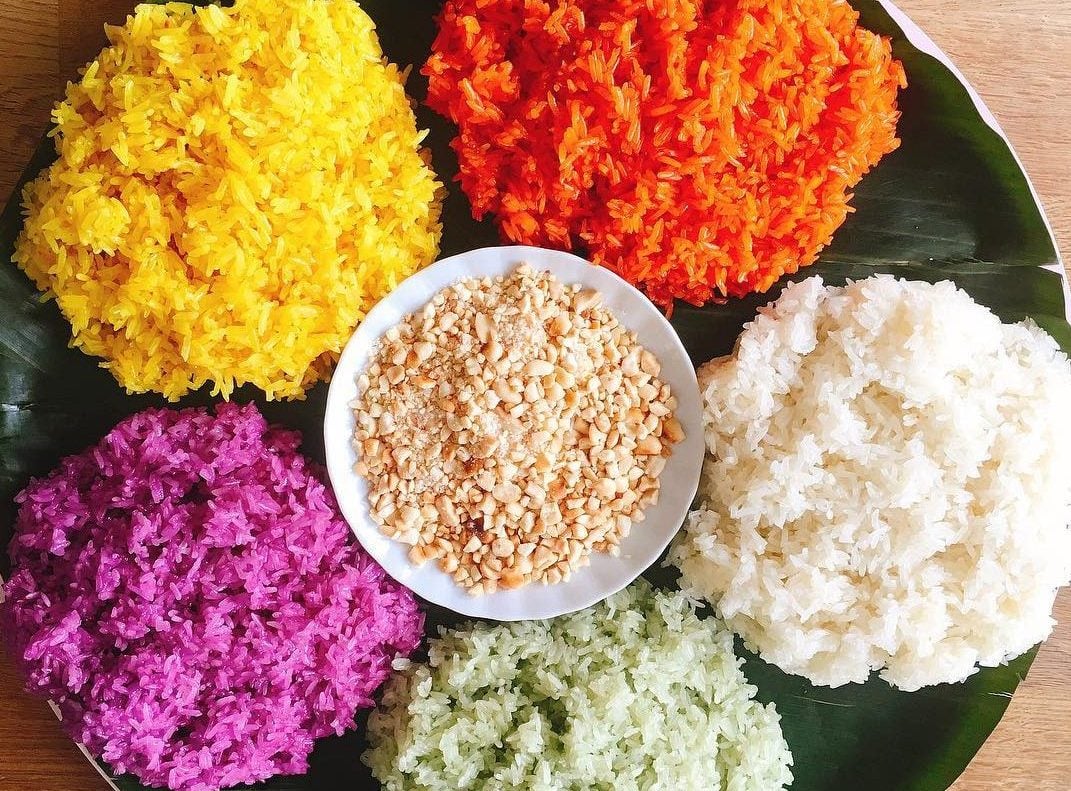 2. Ca Suoi Nuong (Grilled Fish)
The fishes caught from the clean streams of Moc Chau plateau are firstly cleansed and its organs will be removed before before being grilled. The tantalizing smell when the fishes are done is absolutely irresistible and the taste won't disappoint you. If you have the chance to dine with a Thai family, this dish will appear on the table, served as the warmest welcome from the host family.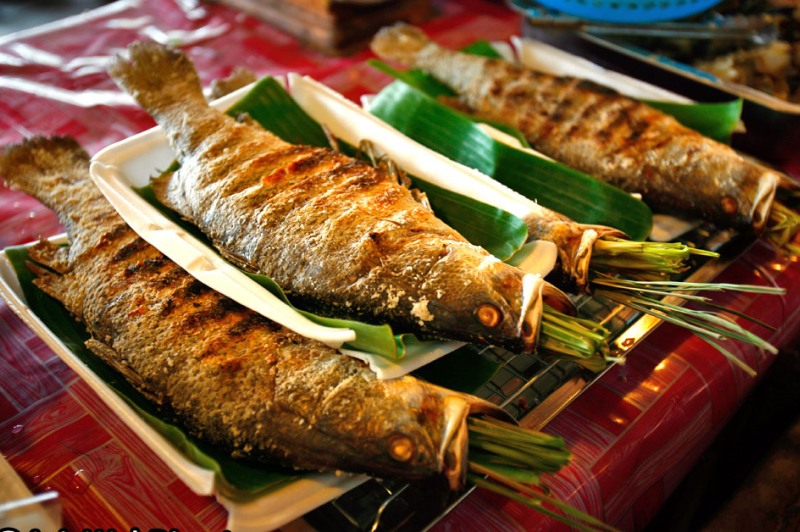 Thit trau gac bep (Dried Buffalo Meat)
This dish is the specialty of Black Thai people you can only find in North Vietnam. Made by hanging marinated buffalo meat on the wooden bars on the top of the kitchen for several months, the meat tastes sweet and chewy, best when accompanied with corn wine. A fun fact about this dish is the buffalo meat, without any preservation, will be kept from going bad for about one month.