VIETNAMESE SPRING ROLLS: RICE PAPER ROLLS WITH RECIPE
Vietnamese spring rolls are one of the healthiest foods in Vietnam. They are popular with both locals and visitors. Vietnamese Spring Rolls are filled with a variety of vegetables and other ingredients. These rolls could be served for lunch, dinner, or as finger food at the afternoon tea and pre-party.
Aside from deep-fried spring rolls, there are several options for you to sample various Vietnamese delectable rolls. Each roll is accompanied by an appropriately matched dipping sauce, which is usually a sweet and sour fish sauce mixture.
Vegetarian Spring rolls
This is a vegetarian take on the non-fried spring roll, made of mildly crispy, perfectly seasoned tofu. It may be accompanied with soy sauce or salt water.
Goi Cuon (also known as Fresh Spring Rolls)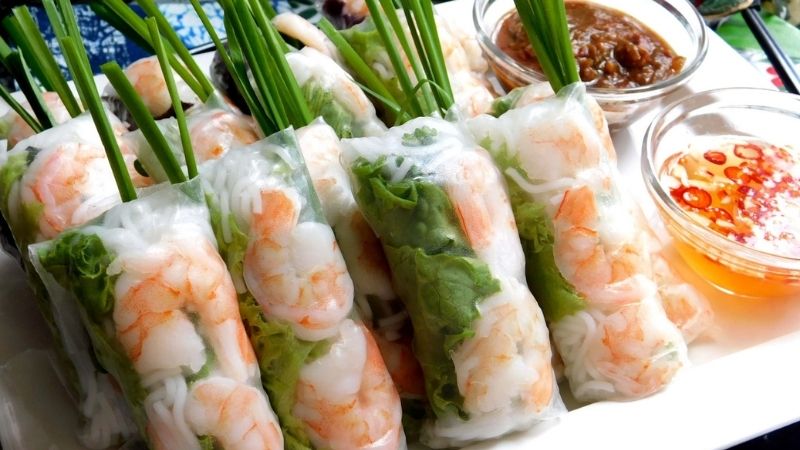 Using the same rice paper as the deep-fried spring rolls, Goi Cuon is a better alternative to the fried variety. Goi Cuon is eaten fresh with rice vermicelli, thinly sliced pork, steamed whole prawn, cucumber, bean sprouts, pineapple, and vegetables wrapped in rice paper.
Beef Spring Rolls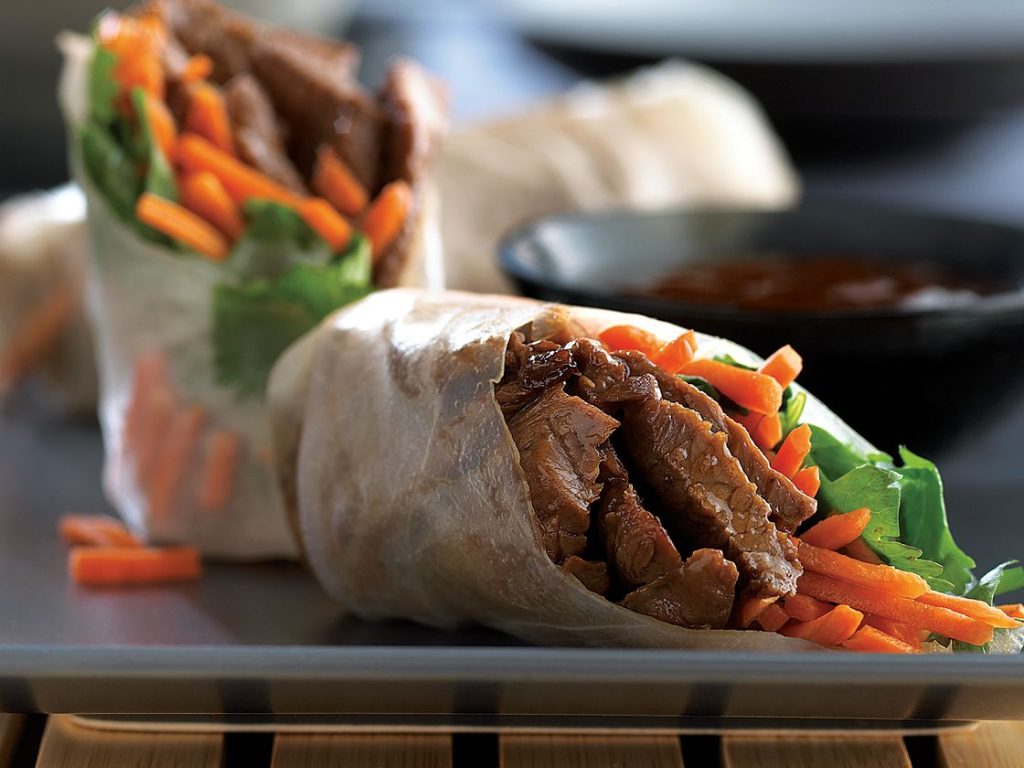 There is no other kind of spring roll that can compete with the enticing aroma of beef spring rolls and lettuces. The flavorful herbal marinades in these grilled beef rolls make eaters hooked.
Fruits Spring Rolls
If you like vegetarian cuisine. Then fruit spring rolls are a good choice.
It's a little different from most rolls. It has pear, pineapple, carrot, eggs, and condensed milk in it. All of the mixture is wrapped in rice paper and fried until crispy. It is made with mayonnaise and whipped cream.
Spring rolls can be found in every small restaurant or street food court around the world. Did you realize that? Vietnamese spring rolls are better eaten in the country where they are made. So come to Vietnam and have a good time, either alone or with your friends and family.