Hoi An Silk Village
Hoi An Silk Village is an excellent choice for guests looking for Vietnamese luxury textiles, handmade lanterns, high-end suits, and skirts. The traditional crafted village is also a relaxing break in Hoi An Silk Village Resort and Spa, a four-star hotel, with several mulberries, horticultural farms, and lotus pools, two kilometers Northwest of Hoi An An Ancient Town.

In the traditional Quang Nam architecture, you can learn about the traditional production process. There are a number of ancient houses.
At present, about 12 local artists in the village are making and fabricating silk into quality clothing, crafts, and tapestries with ancient wooden looms.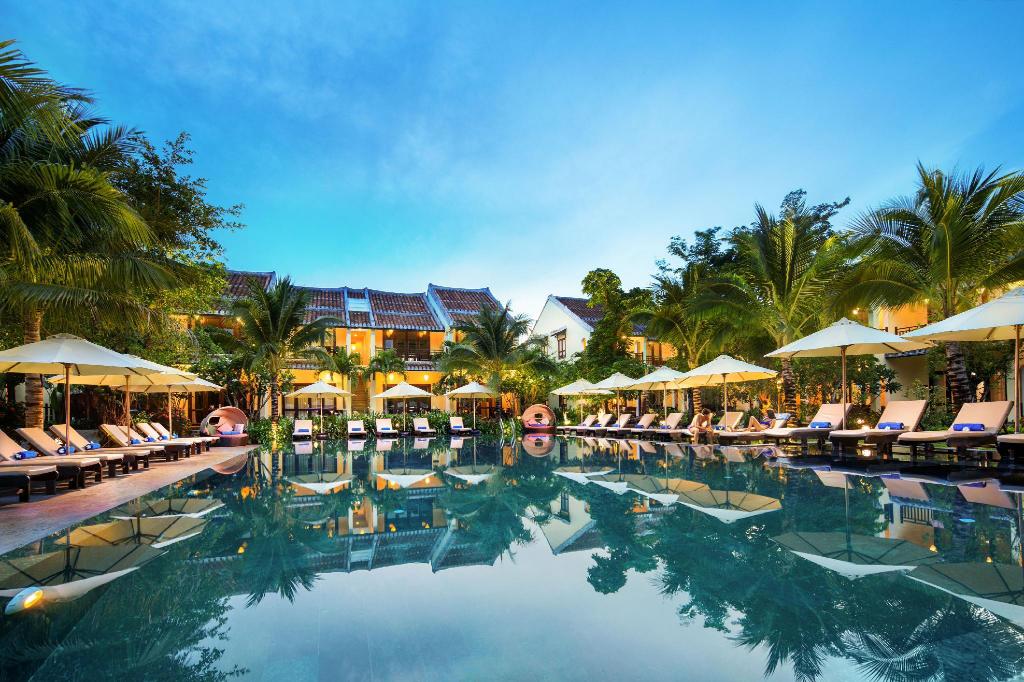 A large selection of silk material, adapted suits, dresses and jackets are available at Hoi An Silk Village's silk showroom. The price range at Hoi An Silk Village is higher than other silk shops in Hoi An thanks to the good quality of its goods, but that is worth extra expenses.
Hoi An Silk Village has an on-site restaurant serving famous local dishes, such as cao lau (tourmeric noodle with pork), com ga (chicken rice), and banh xeo, which also has a museum with traditional costumes of 54 ethnic people all over Vietnam.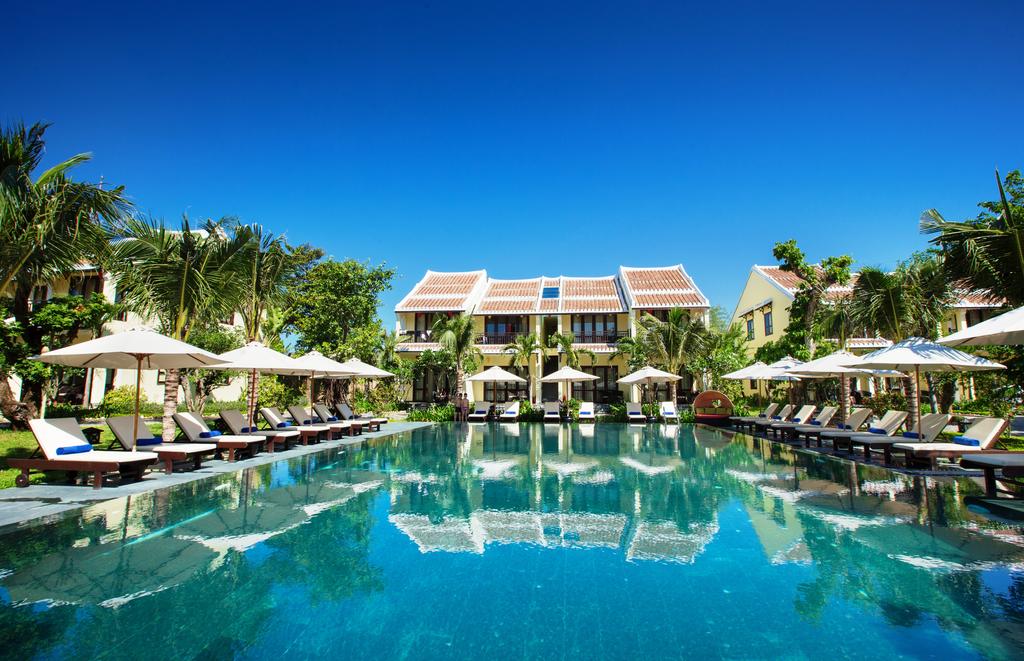 The VND 100000, where you can visit both antique homes, the museum and Mulberry garden, will give you a brief 45-minute tour of Hoi An Silk Village. Alternatively, tourists will take part in a four-hour trip to VND 400,000 to learn how to pick mulberry leaves, feed silkworms, and decode real and synthetic silk. Available every day at 9:00 a.m. and 2:00 p.m., the tour includes pick-up and drop-off, welcome mulberry, boiling water, Hoi An Silk Village Restaurant luncheon or dinner, and a local guided tour guide.
Hoi An Silk Village
Opening Hours: Daily 08:00 – 21:00
Address: 28 Nguyen Tat Thanh, Hoi An
Tel: +84 510 392 1144