Discovering Cao Bang: 7 must-do experiences
Cao Bang Province, tucked away in a rural region of Northern Vietnam, is brimming with stunning geo-cultural sites. Water plays an important part in defining the environment and local life, with five main river systems and 47 lakes. A large portion of Cao Bang is designated as a UNESCO Global Geopark. The province's incredible diversity makes it a wonderful place to visit, particularly for explorers. There are seven places in Cao Bang that you must see.
Ban Gioc waterfall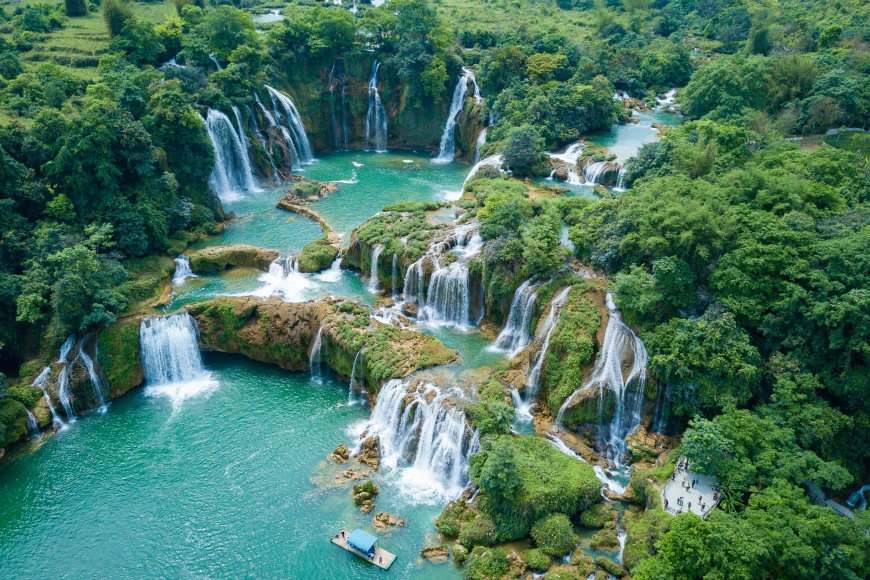 Ban Gioc is the world's fourth largest waterfall, located on the Chinese-Vietnamese border. The falls are 300 meters wide and absolutely breathtaking in size. The park's sheer scale and abundance of waterfalls and pools are enthralling. Ban Gioc looks like its own private paradise, set in a stunning valley and surrounded by lush jungle.
TIP: The dry season, which runs from October to April, is the perfect time to visit. Around 10:30 a.m. and 1:00 p.m. at the end of the dry season, a regular release of water from the dam-controlled Quây Sn River brings the falls up to full flow.
Truc Lam Phat Tich Pagoda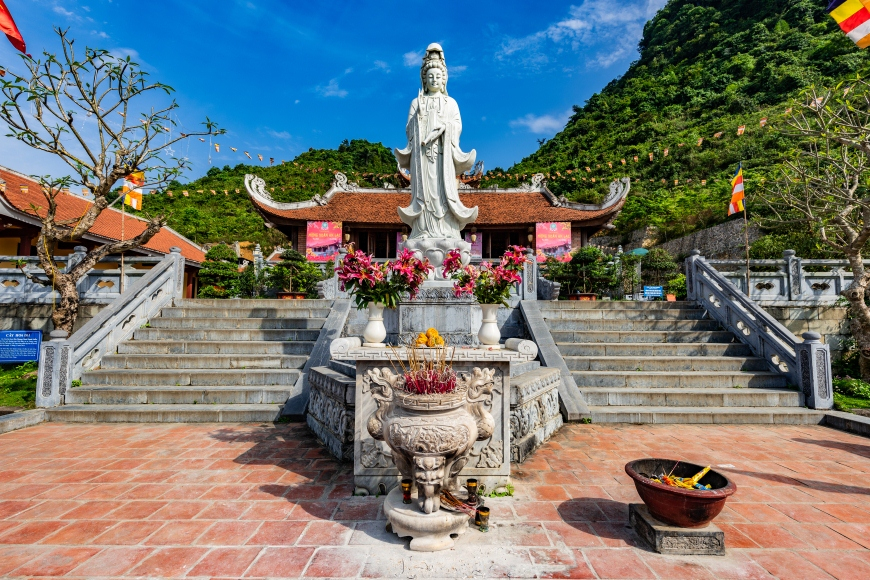 This typical Vietnamese-style temple is reached after a short yet steep climb. The Truc Lam Phat Tich pagoda's architecture blends in seamlessly with the hillside. A valley packed with karsts unfolds below as you ascend higher to the main temple town. Truc Lam Phat Tich Pagoda is a beautiful location near the Bn Gic Waterfalls that can easily be visited in the same day.
Nguom Ngao Cave

The Ngm Ngao cave system features some of Southeast Asia's most rare stalactite formations. The formations change with each new cavern when you reach the cave. The cave system is 2,144 meters deep, but only 948 meters are accessible to tourists in order to protect its natural beauty.
TIP: Bring lots of water with you on this trip: a one-kilometer stroll will easily take an hour or more.
Thang Hen Lake System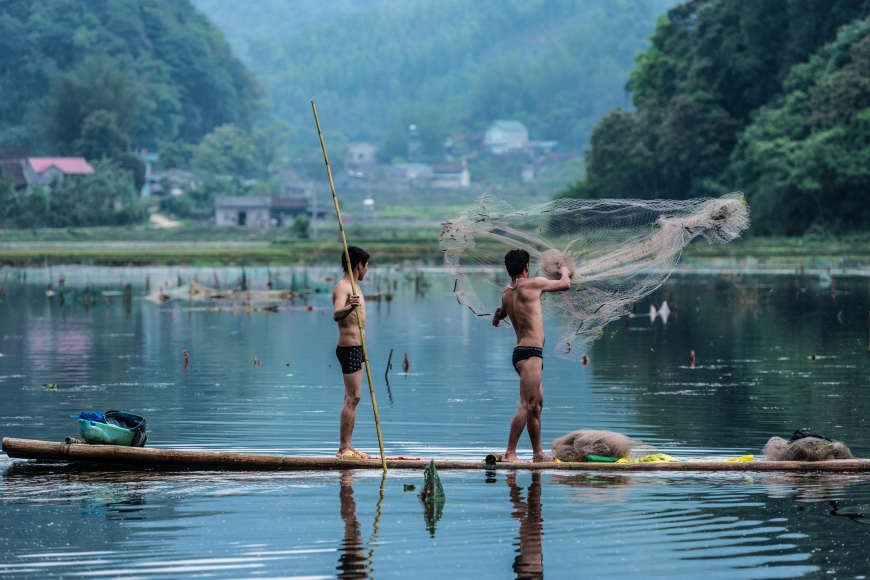 The Thang Hen Lakes are a set of 36 miniature lakes connected by caves and underground passageways. During the rainy season, water levels increase to create a single lake that runs for over 300 kilometers across a valley of karst peaks. Although the lake is beautiful, it is the rock formations and everyday scenes that make Thang Hen worthwhile to explore.
TIP: To get to Tuyêt Tnh Côc, also known as The Mountains Eye, employ a local guide. A cave cuts into one side of this single karst peak and through the other, opening a massive hole in the wall.
Ethnic minority groups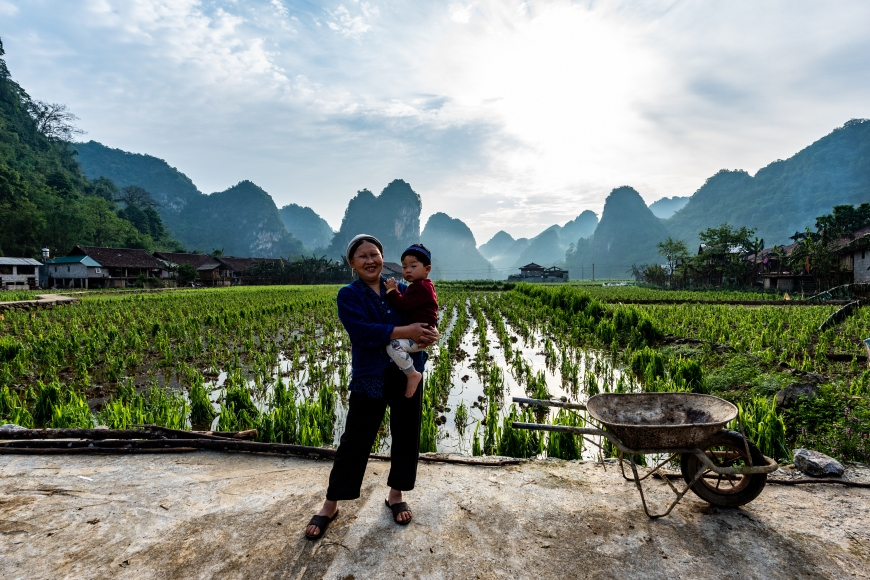 About nine ethnic groups have existed in these valleys for millennia in Cao Bng Province. The Tày, Nùng, Dao, and H'mong are among the most well-known, and each has its own distinctive crafts and way of life. Visit a minority artisan village with one of the local guides to learn about ethnic history, or stay in an ethnic homestay throughout your journey.
Cao Bang City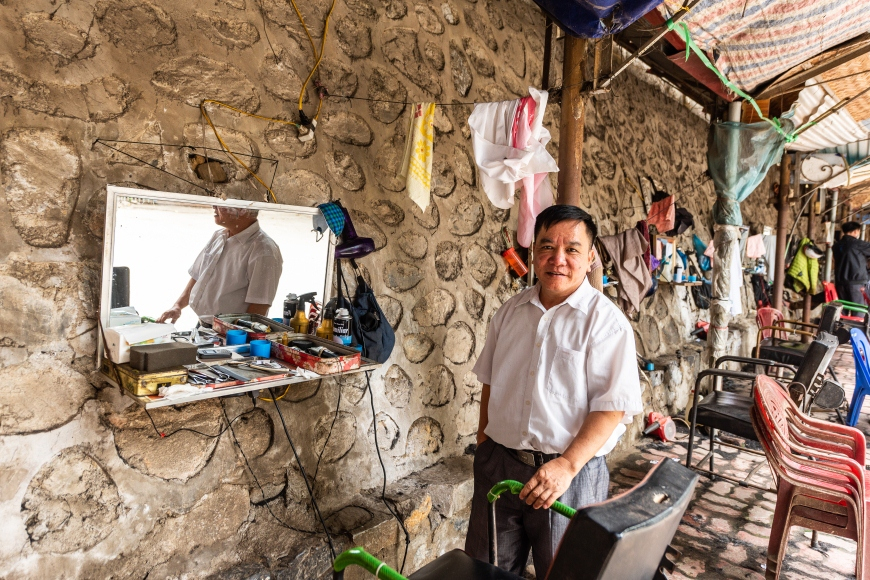 Cao Bang City, which is based on the Song Bang River, has evolved into a booming construction hub. It's the best starting point for visiting the rest of the province, with a limited but trendy range of hotels, stores, and restaurants. Pho Chua (sour noodle soup) and Banh Cuon are two northern specialties to try in town (steamed rice rolls). Cao Bang City also hosts a number of regionally distinctive festivals.
Pac Bo Historical Complex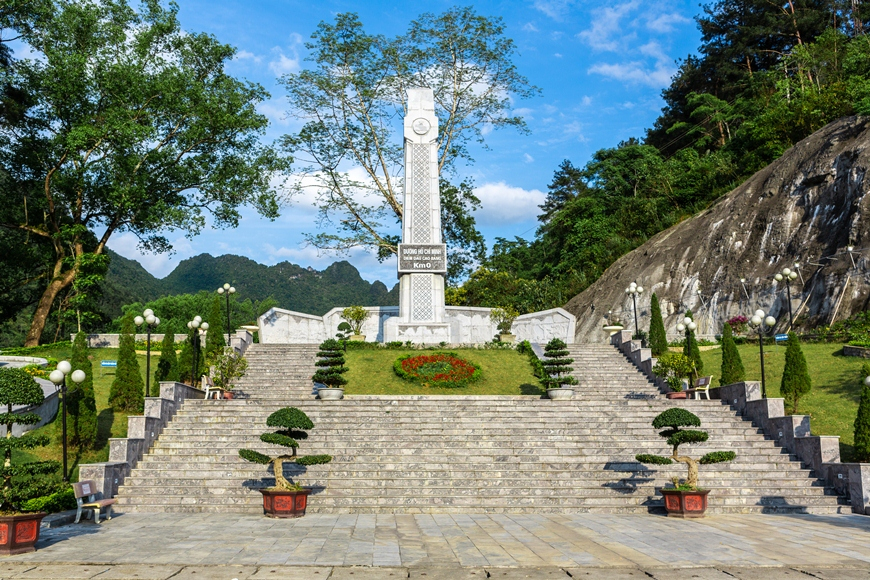 The Pác Bó Historical Complex is a monument and museum constructed on the site where H Ch Minh started his revolution. Here you will see the cave where Ho Chi Minh sheltered and fished while writing poetry, as well as the river where he fished and wrote poetry. This tasteful homage to Ho Chi Minh's life and work is a famous Vietnamese pilgrimage site.
Transport to Cao Bang
The distance between Hanoi and Cao Bang City is roughly 280 kilometers. Depending on the mode of transportation, travel time will last up to eight hours. There are day and overnight buses from Hanoi to Cao Bang. My Dinh Bus Station is where buses depart. Cao Bang can also be visited on a private charter or as part of a community trip. Local and online travel agents will assist you in preparing your journey.
When Is the Right Time to See Cao Bang?
Cao Bang is best visited during the dry season, which runs from October to April. It is important to remember that North Vietnam can get very cold during the winter months, from November to February, so dress warmly. The rainy season in North Vietnam, which lasts from May to September, can be beautiful; just be prepared for hot and humid weather.
Do not hesitate to contact Focus Asia Travel for more details about Cao Bang tour!!!