Datanla Waterfall in Dalat
Datanla Dalat Waterfall is one of the tourist destinations of Dalat because of its wonder and open space. This place is invested a lot to serve tourists to visit the city of flowers.
Geographical location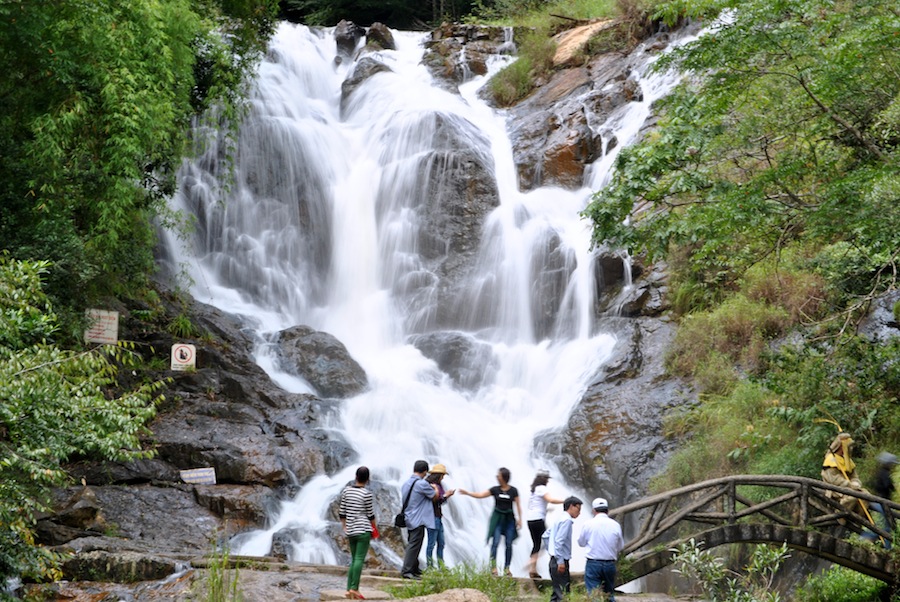 As an indispensable attraction in Dalat tours, tourists always have the need to explore Datanla waterfall. The waterfall is located only about 10km from the center of Dalat city.
Features of Dantanla waterfall in Da Lat
The waterfall has a stable amount of water from upstream. All year round the water flows down gently through the rock bed. Tourists love it because it is not too noisy or too steep. At the foot of the waterfall, the water seems to be more gentle because the cliffs are blocked, then slowly flowed into the pit called the Abyss of Death.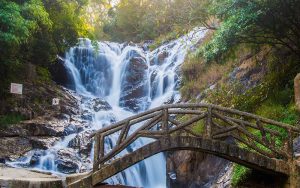 This abyss is located between two vertical cliffs, making the landscape even more spectacular. To visit the waterfall, visitors can follow the slope with about 200 steps. In this way, visitors can enjoy the surrounding mountains and forests and enjoy the cool fresh air that is typical of the mountain town.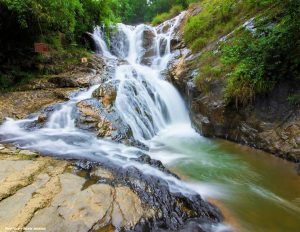 Another way to explore the wonders of Datanla Dalat waterfall is to use the modern slide system here. In this way, visitors will feel the full beauty of the landscape. There are also many interesting experiences with a little adventure, when winding around the mountainside along the 1000m long slide.
Hopefully, through this article, you have more knowledge about Datanla Dalat waterfall. This is really a worthy place to visit in your Dalat travel.