Linh Ung Bai But Pagoda
Linh Ung Bai But Pagoda is the destination connecting the central provinces. Located on the famous beautiful of Son Tra peninsula, highlighting the statue of Quan The Am, Linh Ung Ba Na is located on the towering high mountains of the resort site "Da Lat of the Central" and Linh Ung Bai But, Son Tra, lying halfway up the mountain – Son Tra peninsula.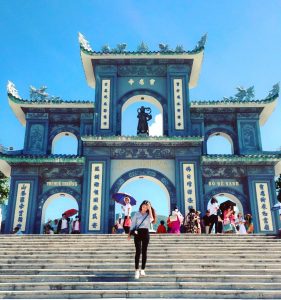 Da Nang  has three pagodas named Linh Ung. In particular, Linh Ung Pagoda is the largest, newest and most beautiful temple. This temple has a statue of Quan The Am which is considered as the largest one in Southeast Asia. The 67m high lady Buddha statue stands on a 35m diameter lotus tower.
Quan The Am is standing on a lotus on Son Tra mountain, looking out at the world and the sea, holding a vase of nectar, the other hand holding a seal like watching to bless the gentle sea people. The fishermen floating on the sea when looking at the mainland, seeing the Buddha, their hearts are firmer on each rising wave.
Highlights at Linh Ung Pagoda – Bai But
This Buddha image is not only large, but also contains special things. It contains 17 floors, each of which has a total of 21 Buddha statues with different shapes, expressions, and postures. The most interesting thing is that visitors can move up to 17 floors of this tower then enjoy the beautiful view from the high floors of the statue.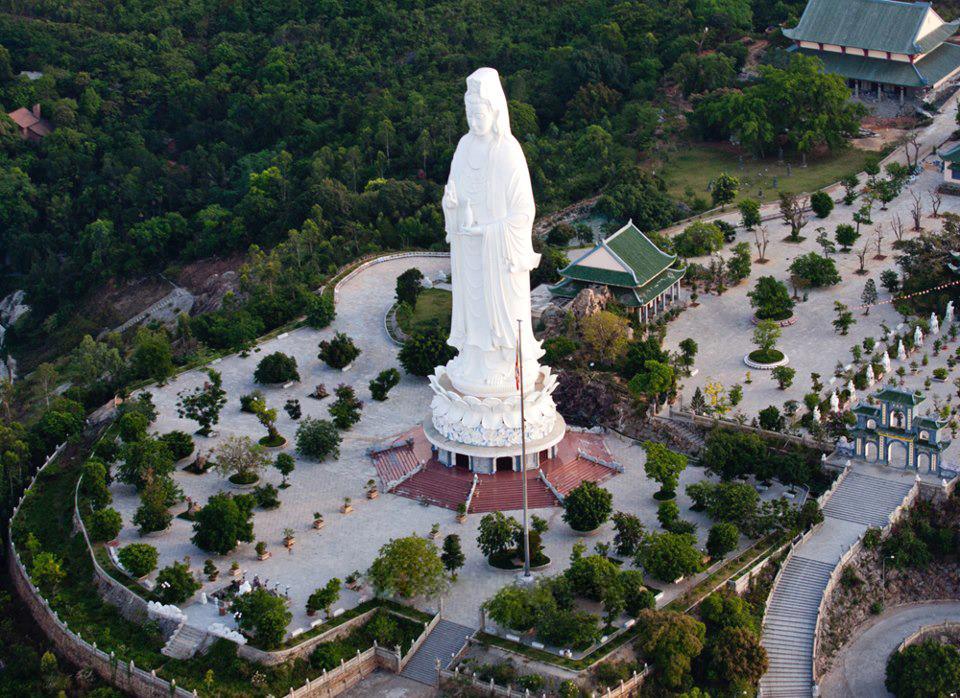 In addition, visitors will be presented with 18 Arhat who are sitting in the temple courtyard. Each one is the embodiment of the "happy, angry, loving, defiled" of people. This makes the scene lively.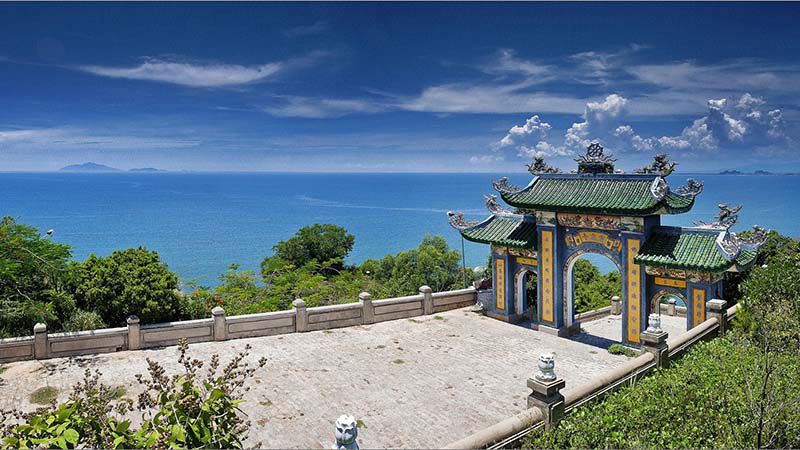 Every day, Linh Ung Bai But Pagoda welcomes many tourists and Buddhists from all over the world. From here, you can see Danang Bay with turquoise blue water. To the right is a part of Son Tra peninsula with a border of sea.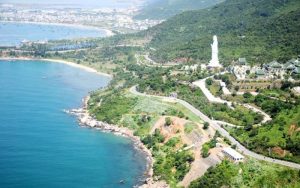 In the distance, there is the famous Ngu Hanh Son landscape with Cu Lao Cham, Nam Thien De Nhat Hung, Hai Van customs as if they were floating in the clouds at the end of the sky.
Focus Asia Travel has just introduced briefly about this sacred temple. If you have a chance to travel to Da Nang, do not forget this Da Nang tourist destination that cannot be missed out.