6 Shopping Centers And Places To Eat While Traveling To Hong Kong
Hong Kong is a dynamic, diverse, and truly attractive destination that cannot be missed if you want to experience new places. With a variety from food to shopping centers, Hong Kong can satisfy everyone. In recent years, visitors are constantly pouring on Hong Kong more and more. You want to enjoy special Hong Kong food and experience the famous shopping centers in this land? Focus Asia Travel is here to help you. Below is a list of must-try shopping centers and dining venues when traveling to Hong Kong.
Shopping Centers
Hong Kong is a famous shopping paradise of the world, with many international brands, are located here. If you are lucky to hit the sale off special period, you can certainly bring back the incredibly cheap quality item after traveling to Hong Kong.
1. Ladies Market
Ladies Market – The fare market with really cheap price. This is where anyone traveling to Hong Kong will come across as an affirmation that "I went to Hong Kong!". The market is for both ladies and gentlemen, not as its name. The shopping paradise is attractive, especially with the amazingly cheap price. Visitors coming here for the first time will be dazzled by the bustle, crowded of this market.
You can buy items from high-end to common, from clothing, bags, cosmetics to toys, accessories, souvenirs unique… However, to buy with the best price, you should be willing to haggle.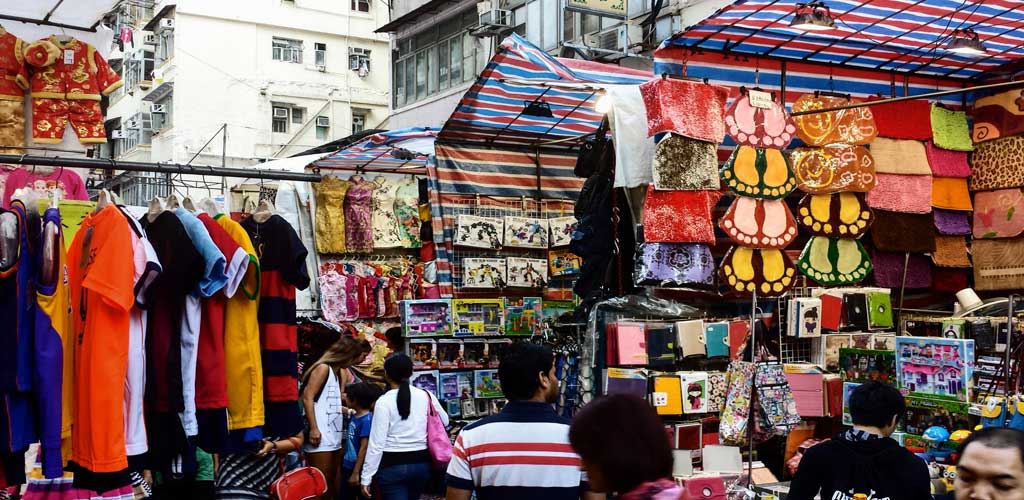 2. PDW Mall Duty-Free Supermarket
In many countries in the world, most of the products are taxed, more or less, and we will have to buy products at much higher prices than the reality. Still, in Hong Kong, there is an interesting shopping area: the goods are completely tax-free.
It's one of the busiest shopping areas in Hong Kong with all the duty-free goods such as watches, chocolates, perfumes… You can't ignore to get these items at a bargain when traveling to Hong Kong.
3. Tsim Sha Tsui Walking Street
If you are a fan of local products in Hong Kong, you will not want to miss this area. The products here are diversity in models, from trendy clothing stores to local brands, and the price is extremely affordable. And this place is also known for the criteria: cheap – durable – beautiful.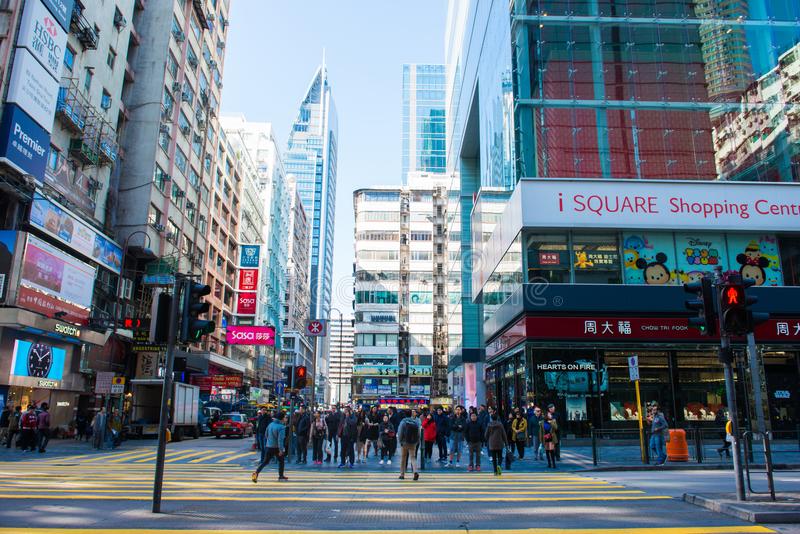 Places To Eat
In addition, Hong Kong is also an ideal place with popular street food, delicious taste. When traveling to Hong Kong, you should not miss these following places to eat.
4. Chua Streets
Seafood fans will definitely love this place! There are many kinds of seafood such as shrimp, crab, snails, shellfish… with a very cheap price.
When the sun goes down, the area becomes more bustling than ever, the sellers, the buyers crowded the whole area. The market was named after Tin Hau Temple, showing the local atmosphere. One particular thing is that compared to the glamor of modern Hong Kong, the food markets here are rustic, simple, and amazingly friendly.
5. Mongkok
This is one of the best street food venues in Hong Kong. There are lots of attractive dishes with many small shops located along the pedestrian street. The market is always busy at any time of the day.
From smoked meat rolls to different types of fried chicken, all are very eye-catching and have an amazing smell. Some of the most delicious dishes here are the octopus, grilled squid, fried tofu, fried Hong Kong fish, pancake rolls…
6. Dim Sum Restaurants in Hong Kong
It is not too difficult to find a seller but it is really hard to find a place to sell the "real" Hong Kong dim sum. Therefore, remember to note these places when traveling to Hong Kong and try the dim sum here:
Lam Ky with cheap price, clean place, and delicious taste; open all day serving customers
Lien Huong Lau with traditional formula and taste
Tam Khu Nhat
Du Phu Tieu Tru…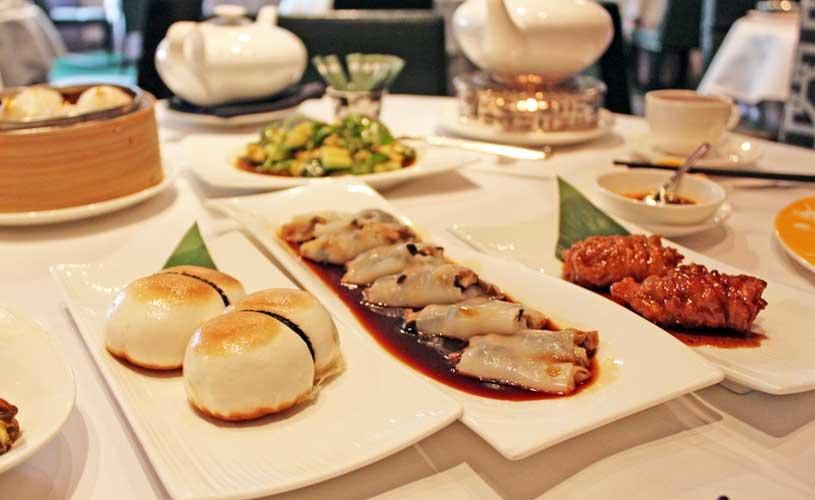 Find out tours traveling to Hong Kong with Focus Asia Travel here.