5 Famous destinations in Ben Tre
As a province in the Southwestern region, Ben Tre tourism is famous for not only its peaceful river beauty but also the unique culinary and cultural features of this land. Known as the land of coconuts, Ben Tre possesses a river system crisscrossed with fruit orchards, rich seafood resources and the cool weather all year round, making it be a attractive destination in Ben Tre.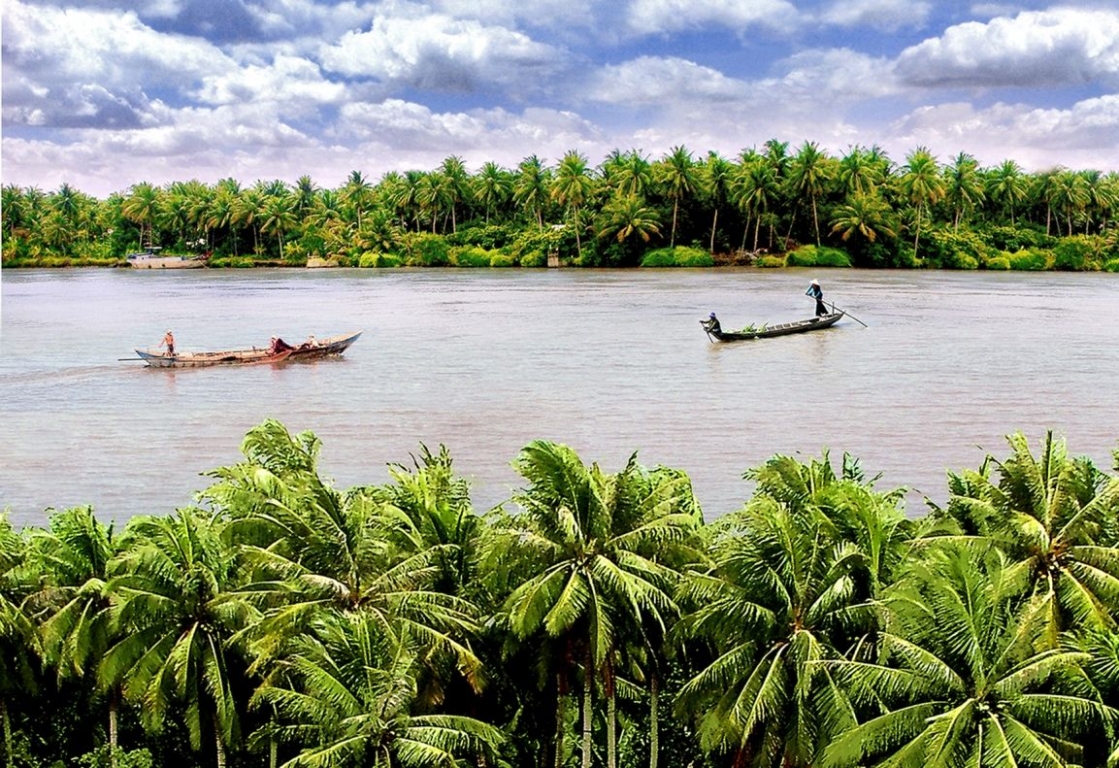 In addition, visitors can also enjoy delicious fruit right at the longan gardens, orange gardens, grapefruit gardens, drink a cup of gently rising smoke honey tea and enjoy the music.
Let's follow Focus Asian Travel to find out more information about famous destinations in Ben Tre right now!
Con Quy tourist area
Con Quy is a floating islet located along the Tien River and about 23km from the center of Ben Tre city. This is a famous destination when it comes to Ben Tre because of the charming river space, with the sweet melodies of male amateurs. Coming to Con Quy, visitors can immerse themselves in a peaceful space with a mild climate.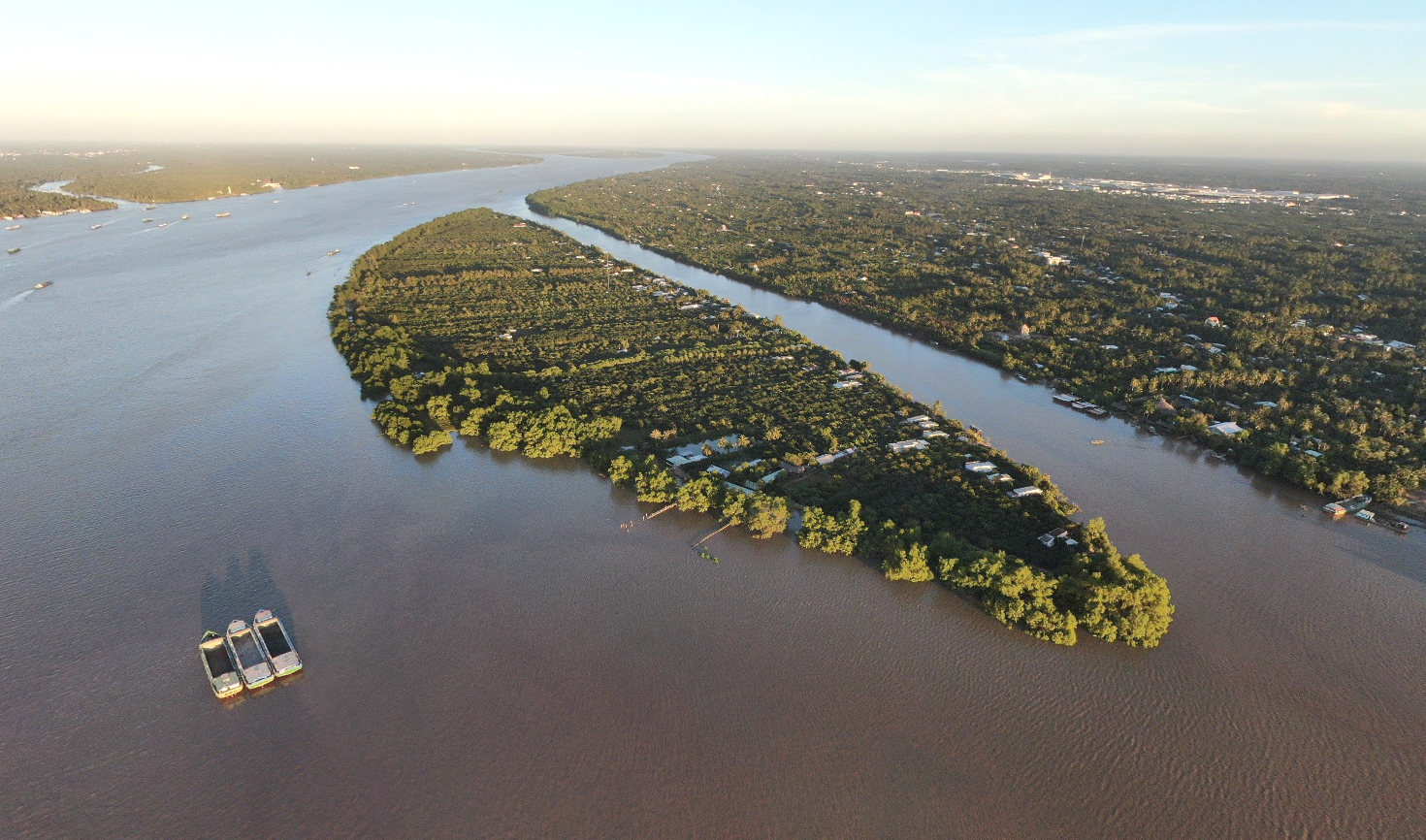 With a peaceful and poetic beauty, Con Quy is a place where visitors can unleash fresh and delicious fruits or shrimp which are the most famous "specialties" here.
Sitting on the boats floating on the river is one of the experiences that everyone wants to try once in their life.
Con Phung island
Con Phung, also known as coconut island, is an attractive tourist destination floating in the middle of Tien River. The highlight of this place is the cool space, the fruit gardens change all year round such as jackfruit, banana, rambutan, plum, cherry, etc.
Considered as a typical tourist area in the Mekong Delta, Con Phung is designed in an open architecture style and immersed in nature. Con Phung is liken a floating green oasis on the Tien River where you will discover the rustic garden life of the people here.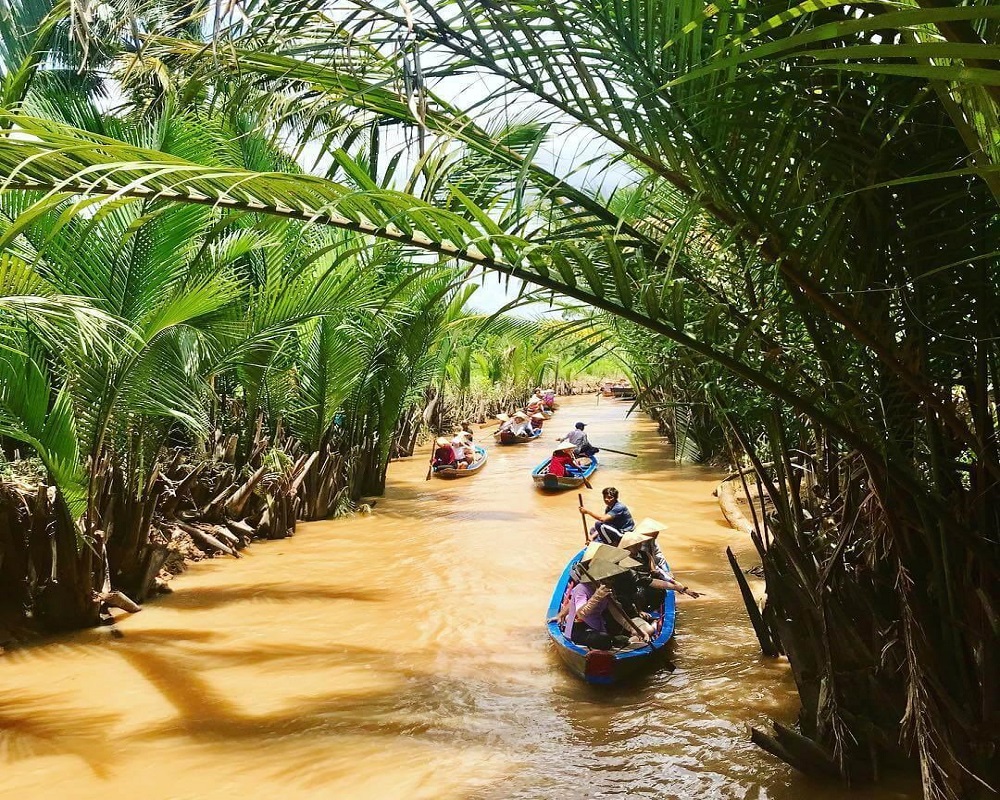 Visiting Con Phung, in addition to admiring the natural beauty of the Southern garden, visitors also have the opportunity to explore the specialties of the traditional profession of making rice paper and typical coconut candy in Ben Tre. Con Phung makes visitors fascinated by many very unique worshiping architecture of Dao Dua Nguyen Thanh Nam such as peace tower, Dragon yard, etc.
Phu Da Alcohol
In the system of hundreds of floating islets serving Ben Tre tourists, Phu Da islet stands out as a land with a very beautiful natural landscape and fresh ecological environment. Con Phu Da is located in Vinh Binh commune, Cho Lach district, Ben Tre province, where it is also nicknamed "rice snail alcohol" because its specialty is rice snail with large and sweet snails.
Visitors coming here can enjoy a variety of cooked rice snails such as boiled rice snails, coconut fried rice snails, lemongrass fried rice snails, rice snail pancakes, etc. In addition to Phu Da islet, you can eat fruits right in the garden.
After enjoying the cuisine, you can visit Than Chua Da communal house which is considered as the spiritual cultural space of the local people. In addition, the Temple of Ba Chua Xu or the Phu Da church are great places for praying.
Tomb of Nguyen Dinh Chieu
Tomb of Nguyen Dinh Chieu is located in An Duc commune, Ba Tri district, Ben Tre province. The resting place of the patriotic son was built quite imposingly to show the respect the people of Ben Tre paid to the great poet, patriot and physician of our nation.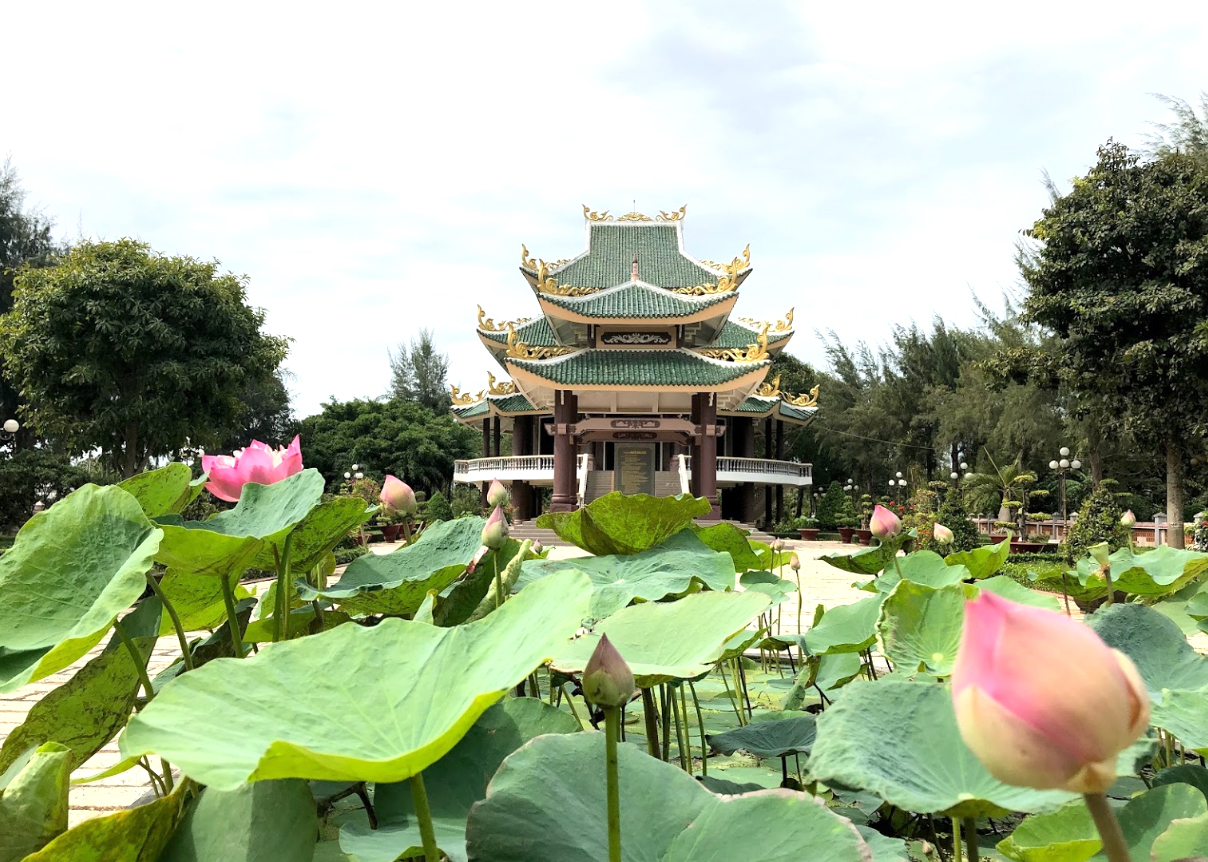 On 1 July each year, there is a traditional festival to commemorate Nguyen Dinh Chieu. The people of Ben Tre are even more proud when this place has been received with a special National Monument rating.
Cai Mon Fruit Garden – Cho Lach
The southwestern region is always famous for its rich green fruit gardens so it is impossible not to mention the fruit garden in Ben Tre. Visitors can visit the two fruit gardens in the Lach market and Tan Phu market because the fruit in these lands is always fruitful.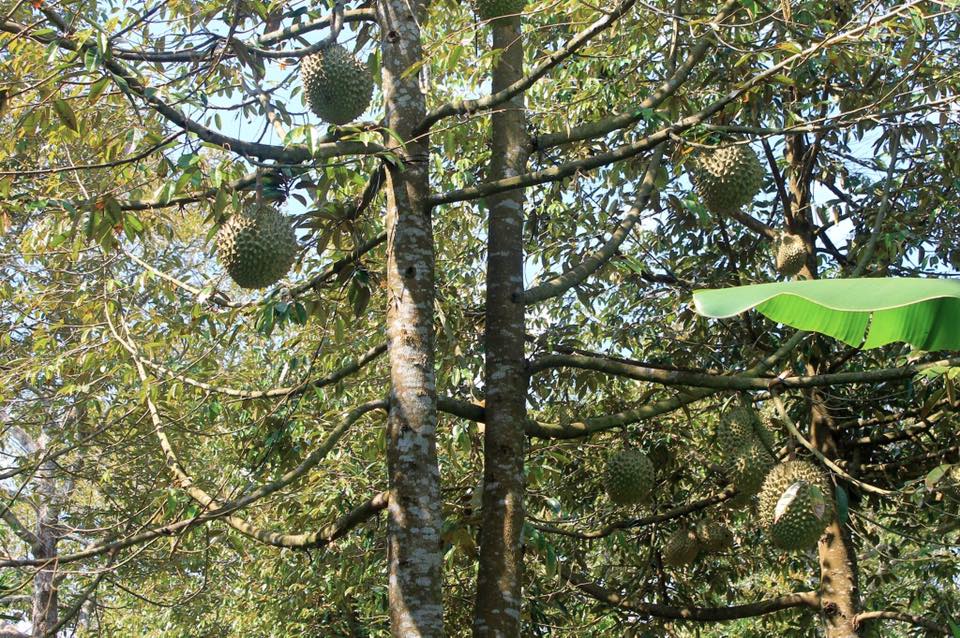 Cai Mon Fruit Garden is located in Vinh Thanh commune, Cho Lach district, about 40 km from Ben Tre city, along the direction of National Highway 60. Coming here, you will have unforgettable experiences by immersing in a peaceful space.
Traveling to Cai Mon fruit garden, visitors can also try many local specialties of the South such as pancakes filled with mussels or rice snails, shrimps, etc or listen to melodious music.
The above are some of the featured places in Ben Tre. If you are interested in the above locations of Ben Tre, do not hesitate to contact Focus Asia Travel.