VIETNAM'S ISLANDS APPEALING TO FOREIGN TRAVELERS
Vietnam is home to some of the world's most breathtaking islands. Its 3,000 km-long coastline is surrounded by thousands of islets, featuring traditional villages, centuries-old temples, lush forests, unexplored grottoes, and rare marine life… and stunning beaches! Offshore, off-site, and off the grid—you can always count on Vietnam for a tropical getaway. Below is the list of Vietnam's Islands appealing to foreign travelers.
 Cat Ba Island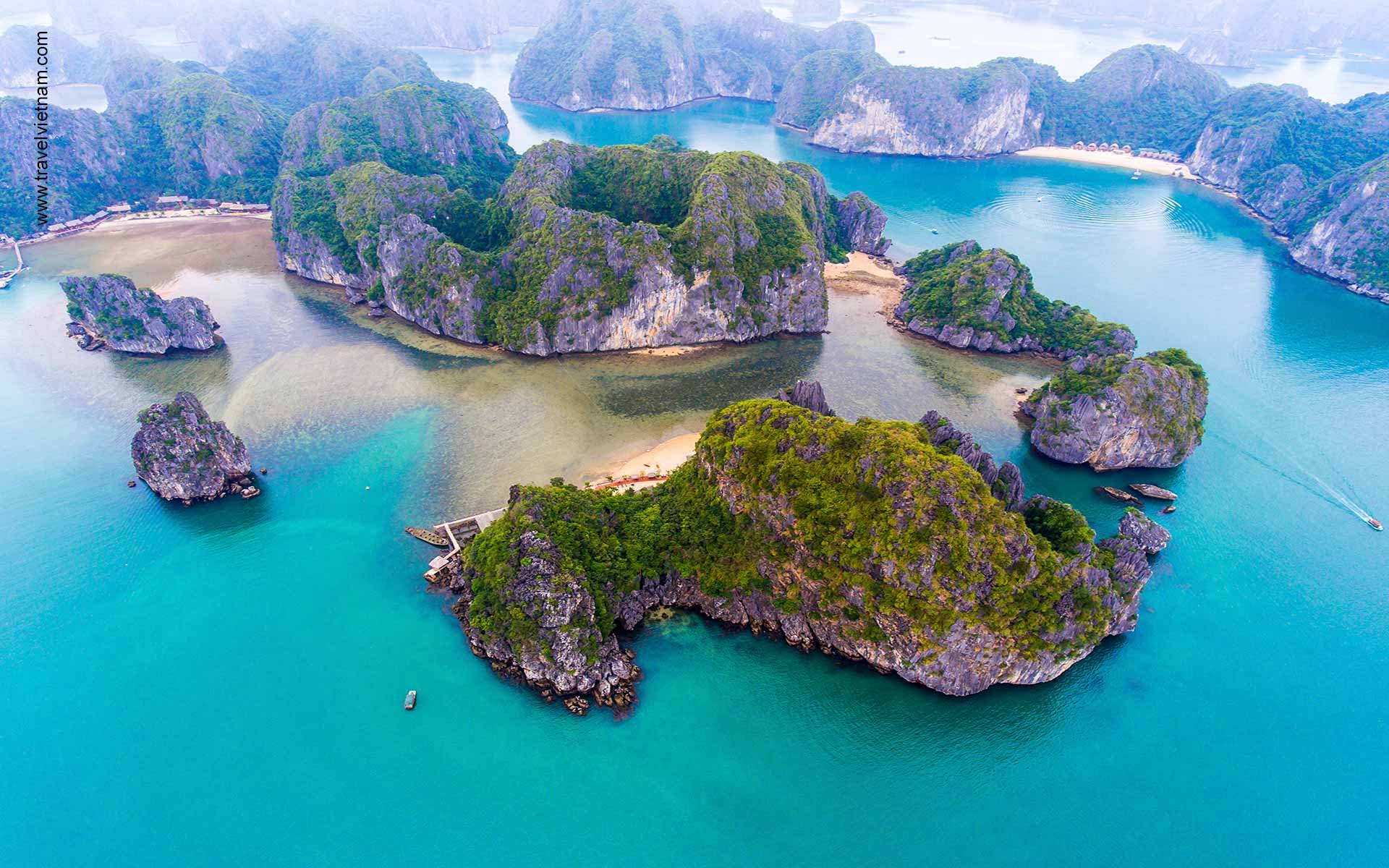 Cat Ba is the most famous island in Hai Phong with Lan Ha Bay in the global list of most beautiful bays. With clear blue water beaches, old forests and ancient fishing villages, Cat Ba Island attracts millions of domestic and international tourists who want to explore the beautiful natural scenery every year. The famous beaches here include Cat Co 1, 2, 3 but often crowded, especially in summer. Tourists can choose the other pristine beaches on Monkey Island, Tung Thu Beach or the uninhabited beaches outside Lan Ha Bay by booking tours or renting locals' boats.
 Ly Son Island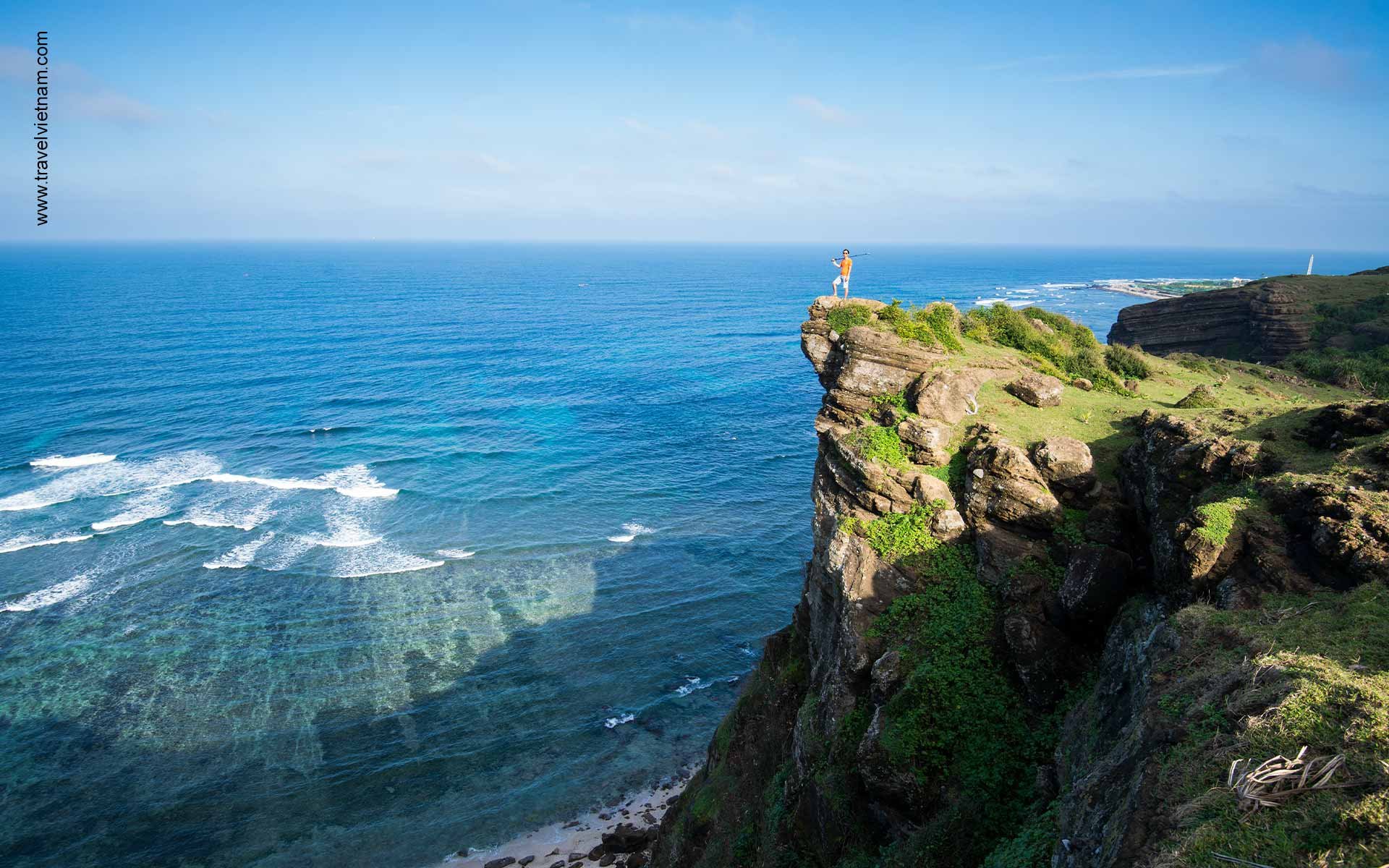 Located about an hour by boat from the mainland, Ly Son island in Quang Ngai province is the remnant of a volcano formed about 25 million years ago. Today, the island has become a popular tourist destination attracting tens of thousands of visitors coming here during the holidays due to its stunning natural beauty including mountains, mysterious caves and beautiful beaches such as Thoi Loi volcano peak, To Vo lava gate, Chuc pagoda, Cau cave, Be island … Besides, Ly Son is also known as "Kingdon of Garlic" which has distinctive delicious taste that other products of its kind cannot compare with.
 Van Phi Island (Cu Lao Xanh)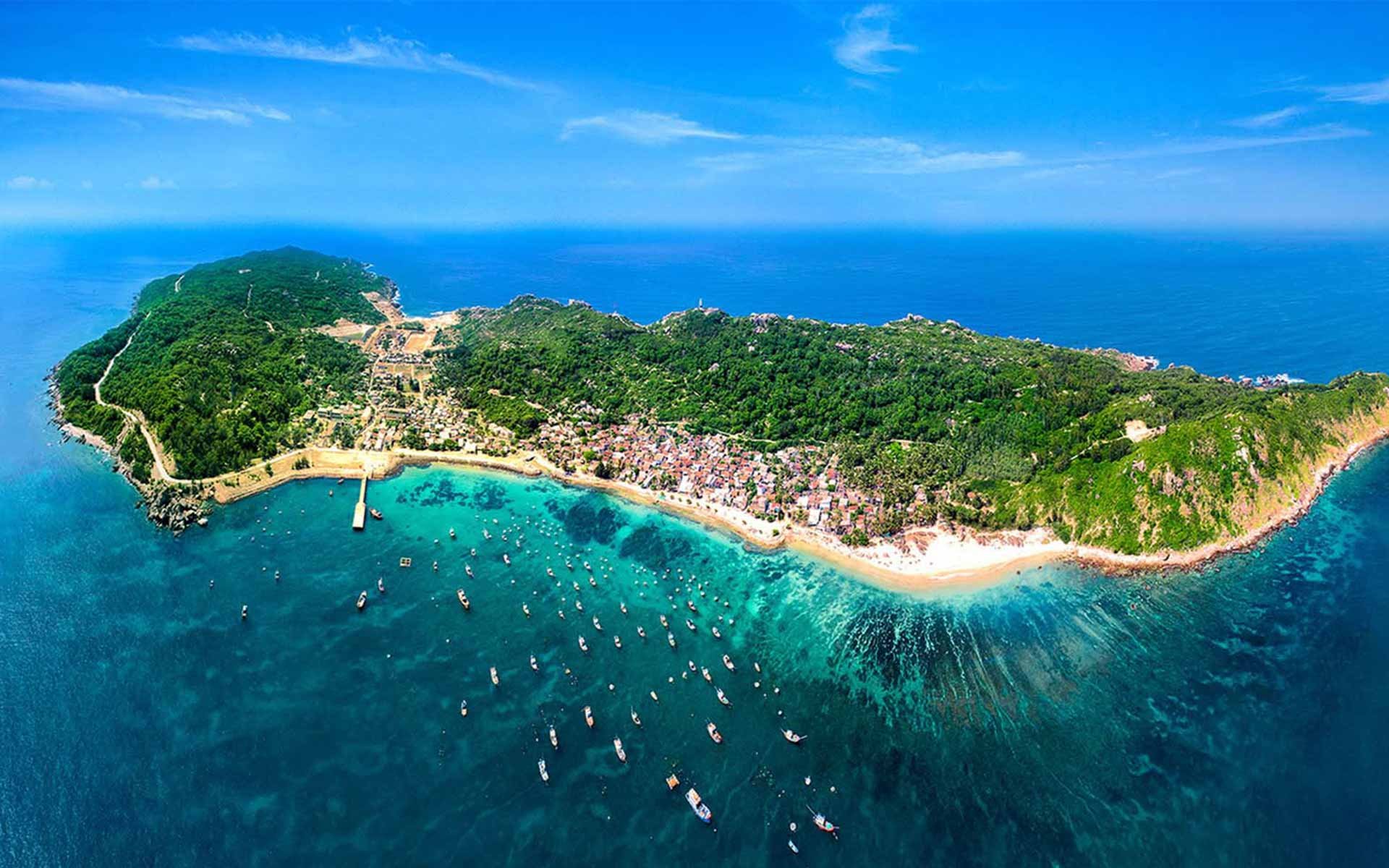 Cu Lao Xanh or Van Phi island is located about 24 km from the coastal city of Quy Nhon (Binh Dinh). As the name implies, this small island is covered in green mountains and lush forests and surrounded by the clear blue sea. The beaches here are pristine, the water is clear, the white sandy beach is gentle and the rocks are shaped naturally. From the center of the commune, following the concrete road and going through the rows of small houses, visitors can explore the locals' daily life on the island. The most famous attraction here is the Green Island (Cu Lao Xanh) lighthouse, one of the top 5 lighthouses over 100 years old in Vietnam. The image of the 119m high lighthouse, built by the French, was chosen to be printed in the Vietnam Lighthouse stamp set and issued in 1992.
 Binh Hung Island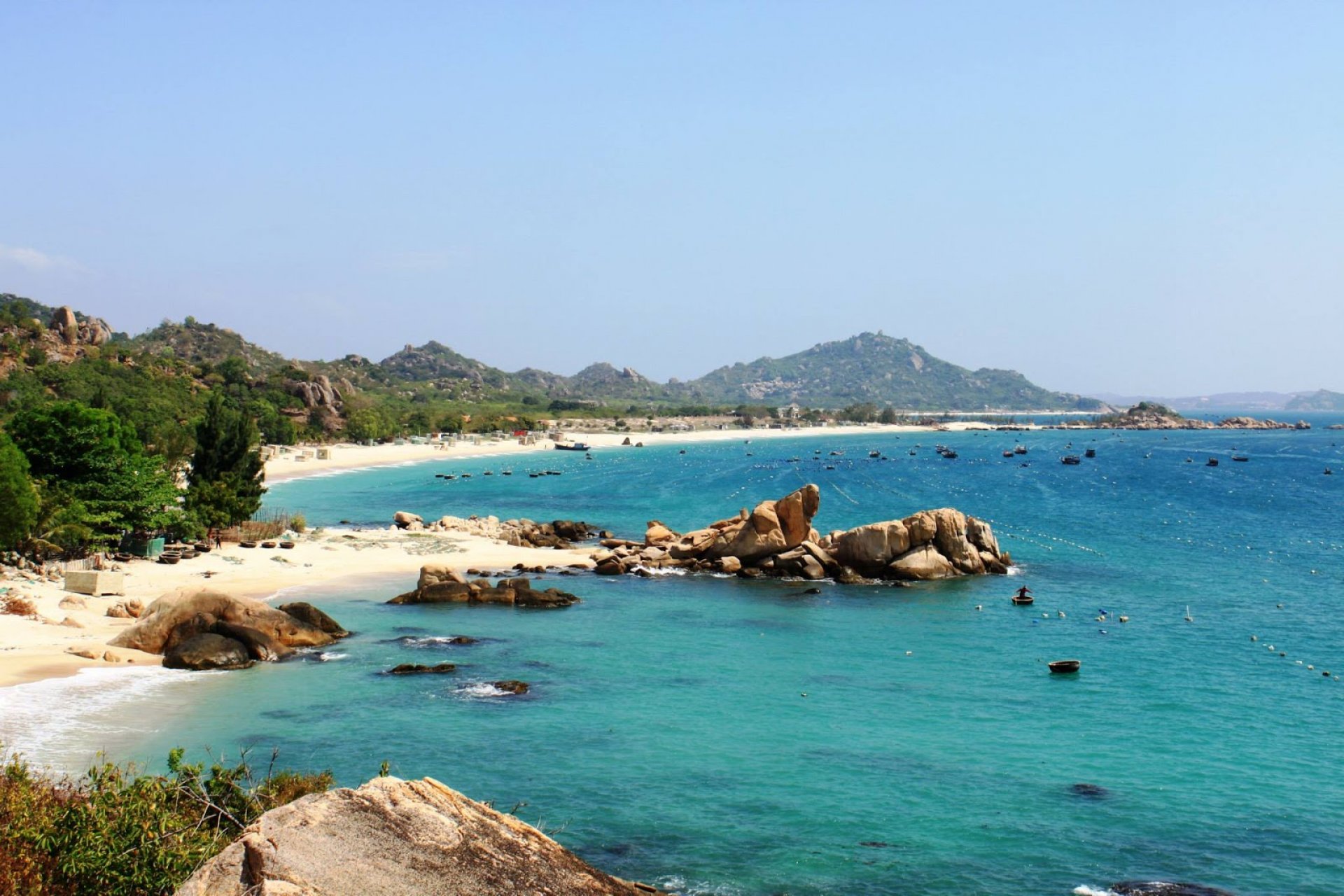 Binh Hung island is often referred to "raw pearl" in Cam Binh commune, Cam Ranh city (Khanh Hoa). It is famous for its fine white sand and clear blue water and remains untouched since this island has not been exploited much tourism. It takes about 15 minutes to reach this island by boat departing from Kinh beach (Ninh Thuan). There are no hotels in Binh Hung. You can choose to stay at a hostel, motel, homestay, floating raft house or camp. The tourist attractions you should not miss when coming here include Hon Chut lighthouse, Egg Rock beach, Cay Me beach, etc. Besides, fresh delicious dishes from seafood such as lobster, fish ball vermicelli, Vietnamese traditional squid pancakes are recommended to try on this island.
 Phu Quy Island

Also known as Thu islet or Khoai Xu islet, Phu Quy island has an area of about 16 km2, located 100 km southeast of Phan Thiet city (Binh Thuan). Similar to its name, Phu Quy island is rich in natural landscapes and diverse in seafood. From Phan Thiet port, you can take a speedboat or ship operated daily with a travel time of about 4-6 hours to Phu Quy island. Doi Dua beach in Ngu Phung, Small beach (Bai Nho) in Ganh Hang or Trieu Duong bay are must-see places on this pristine island. Coming here, you also have chance to explore coastal fishing villages such as Ngu Phung, Long Hai, Tam Thanh and enjoy culinary specialties such as sea cucumber, tectus pyramis…
 Hon Ba Island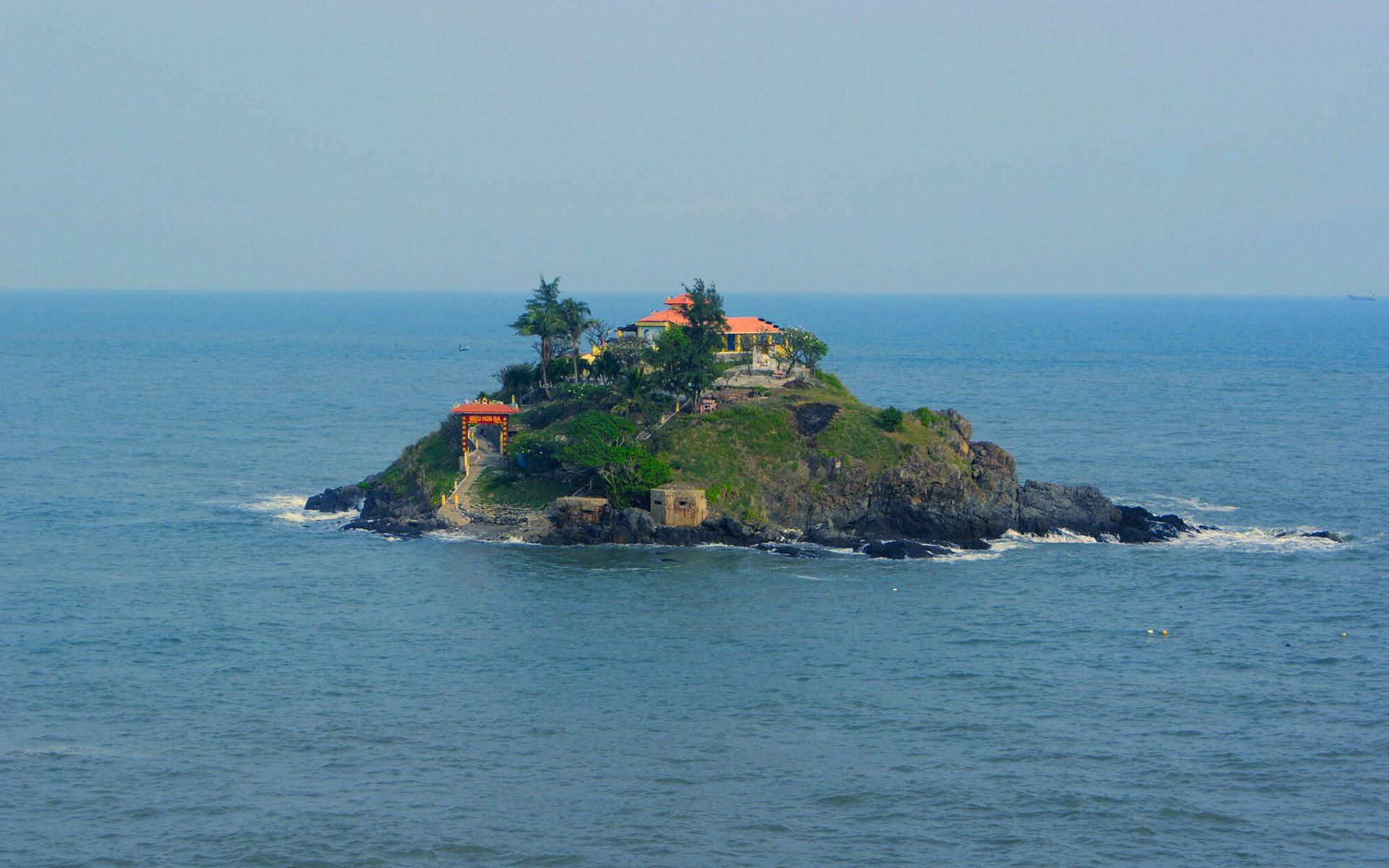 Hon Ba Island (Lady Island) is a small island on the Vung Tau coast. A small temple named Hon Ba Temple (Lady Temple) was built on this island by fishermen to worship and pray for smooth sailing. There is a rock and coral causeway leading to Hon Ba island hidden under the ebb and flow of the tide, usually appearing on 1st, 14th and 15th days of lunar month. On weekdays, residents and visitors can take a boat to visit Hon Ba island.
 Con Dao Archipelago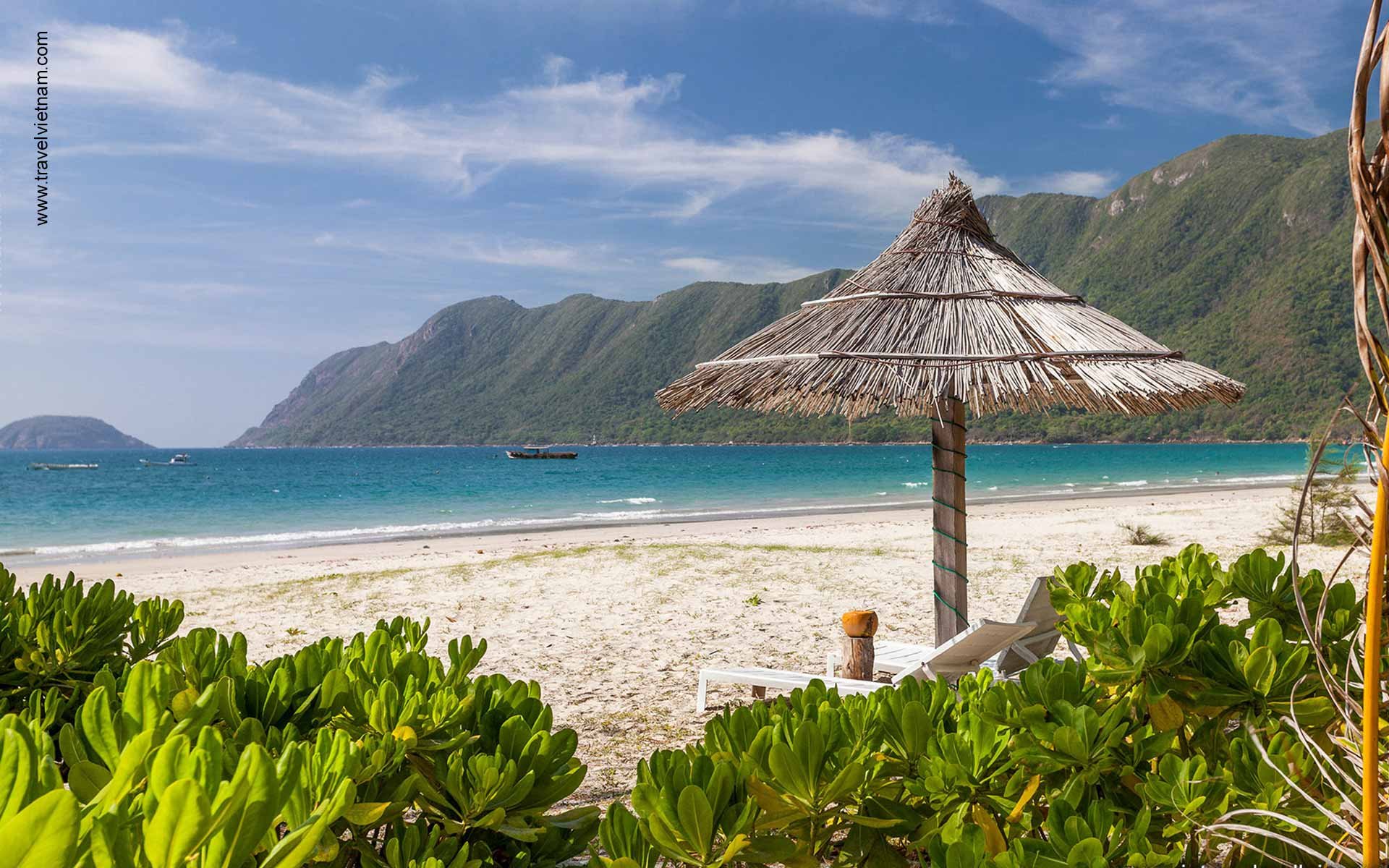 Con Dao is a name of an archipelago including 16 mountainous islands and islets in Ba Ria -Vung Tau province. This archipelago is known for the famous prison system established and ran by French colonist and American military and the lovely romantic beaches and the beauty of the wild nature. Ranked 4th in the top 10 must-see places in Asia in 2016 by Lonely Planet magazine, Con Dao has now become an international charming tourism destination for tourists worldwide to explore.
 Phu Quoc Island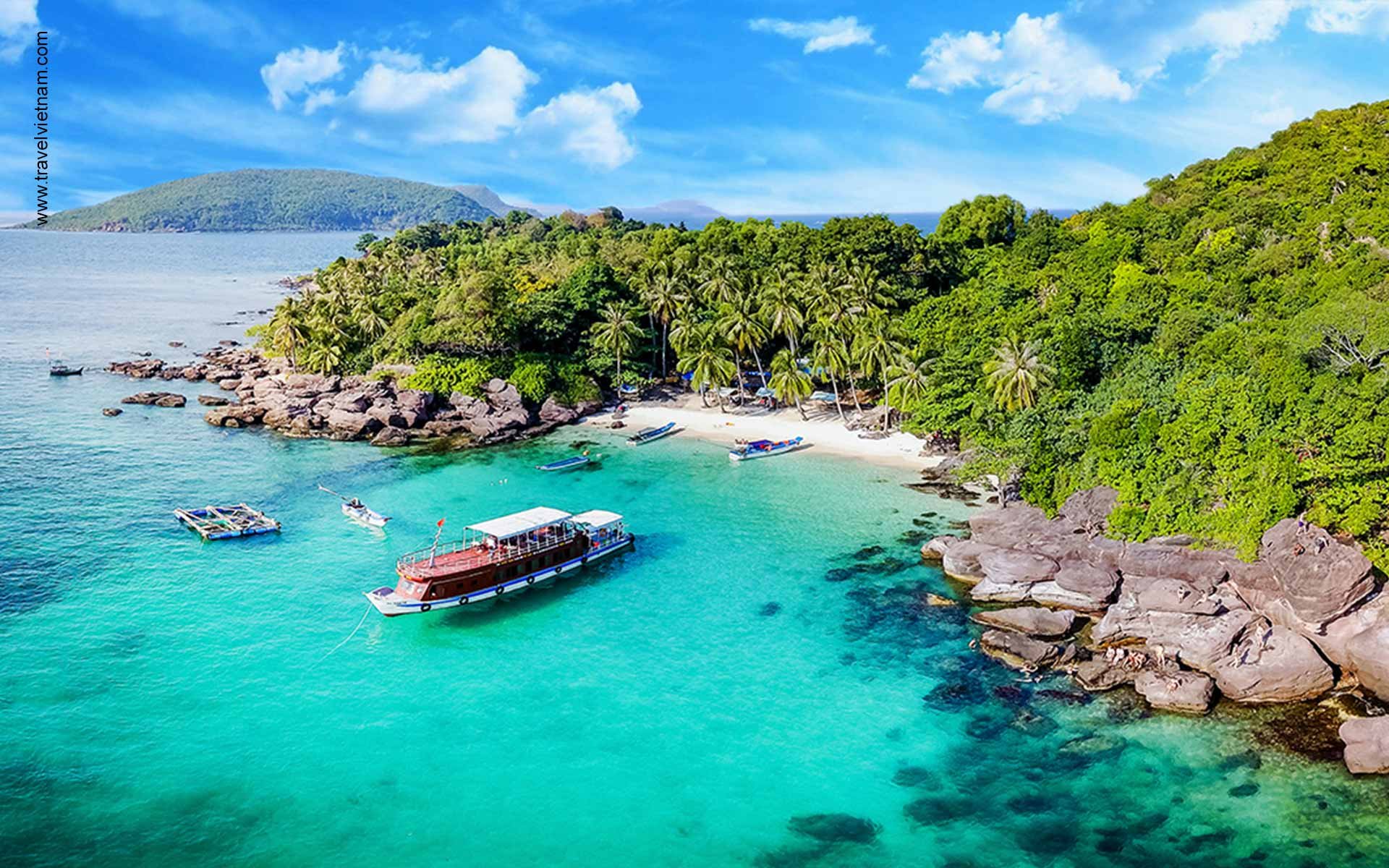 Located in Kien Giang province, Phu Quoc island is considered as a paradise in the Gulf of Thailand. It not only attracts Vietnamese tourists, but it is also a popular destination for foreigners. The rapid development of tourism is changing the landscape of the island; however, it still appeals a lot of travelers thanks to stunning beaches, the easy going and relaxed atmosphere, friendly locals and a variety of seafood. Sao beach, Long beach, Ong Lang beach, Xuong island, May Rut island and Hon Thom island are ideal places to escape from hustle and bustle life.
 Nam Du Archipelago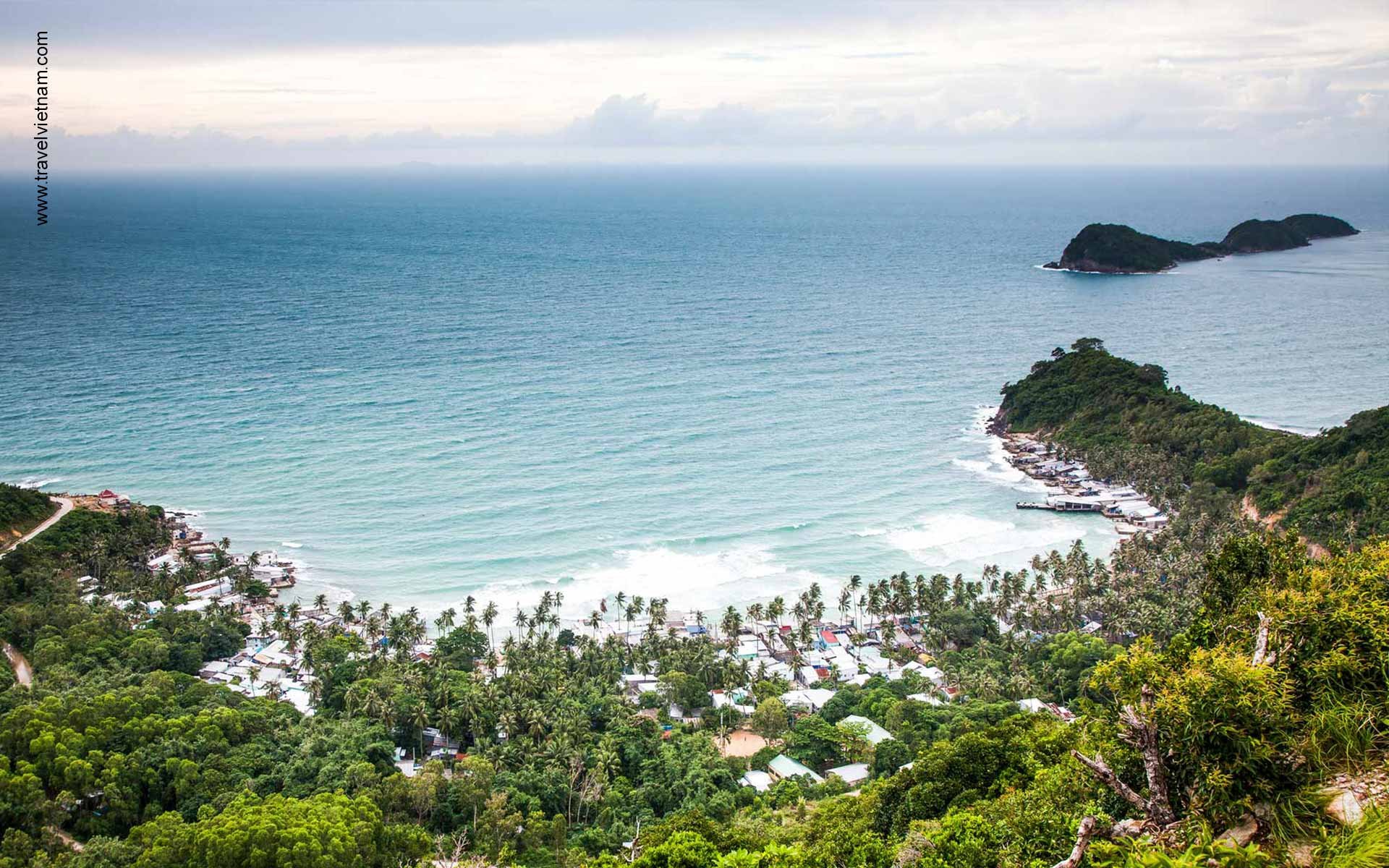 Located in Kien Giang province, Nam Du archipelago with 21 islands has become an inviting tourist attraction for those looking for pristine tropical beaches surrounded by tranquil atmosphere, glittering sea and smooth white sand. It can only be reached by ferry in about 2 hours from Rach Gia city. The most popular destinations here include Hon Lon or Big Island (the largest island in Nam Du), Nam Du lighthouse, Hon Nom, Bai Ngu, Bai Chet, Hon Ngang, Hon Mau …