How To Hike Alone And Turn It Into A Fascinating Experience
Will you believe that hiking is a delightful pastime that provides a host of mental, emotional, and physical benefits?
This is why so many people all over the world enjoy it. If you want to spend a quiet time alone in nature's serenity, learning how to hike alone is a wonderful thing to do. The truth is that everybody has different hiking habits.
Consider Preparing The Perfect Playlist
Though many people enjoy listening to the sounds of nature when they go on a hike, sometimes taking the right music with you can bring something exceptionally special to your experience.
When you go hiking with someone, listening to music can be a bit problematic because you'll likely be talking and enjoying each other's company.
However, when you go alone, you can easily pack some of your favorite songs and place yourself in your very own movie while you're surrounded by scenic sites.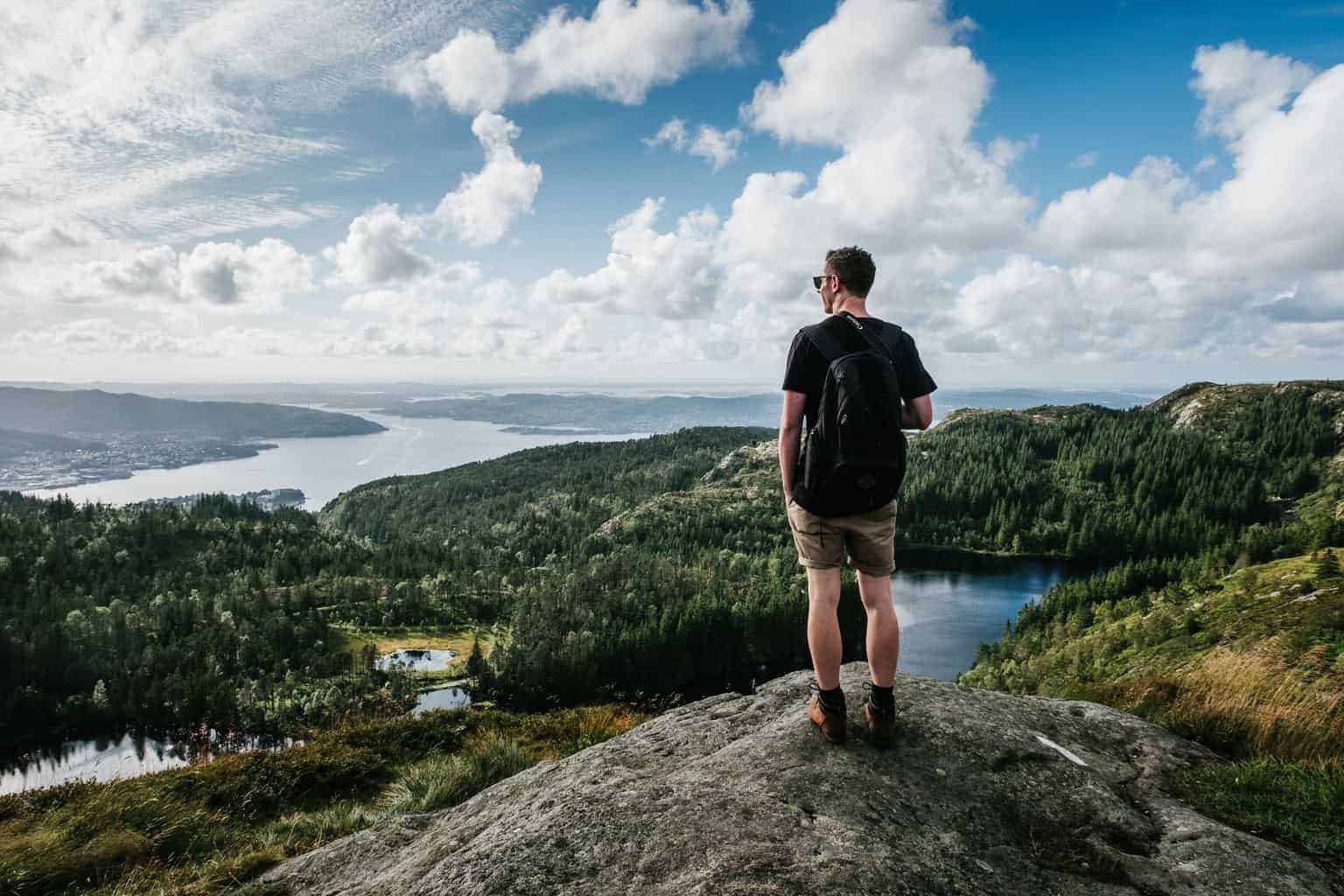 Tell Someone About Your Plans
No matter how bad you need to unplug from the reality of everyday life, I personally believe in safety first. One important consideration you need to make when you go on a hike all by yourself is your personal safety.
Nature is a beautiful and peaceful place that you can enjoy exploring, but the truth is there are certain dangers out there you will want to consider.
I am far from saying it isn't safe to travel or to hike alone. Thousands of people go on solo hikes every day and many find it to be a comforting experience.
Nothing and nobody won't stop you from going on an adventure alone, but you always want to make sure you take the time to let someone close to you know where you are going and when you will be back.
We all know nature can be unpredictable. There is always the possibility that you might get hurt or lost, and since you will be alone, it's a good idea to let someone know about your whereabouts in the event something unexpected happens.
It is also helpful to make sure your phone is fully charged in case you need to call a friend or a family member.
Turn It Into An Intimate Scenic Experience
One huge benefit of going on a hike by yourself is the fact you get to control the pace at which you enjoy your hike. Few of us realize just how much time we spend pacing other people when we hike.
Going with another person has a tendency to cause us to either speed up or slow down, and the speed at which we walk can be impacted by the person around us and how much we end up talking with them. The conversation has a unique way of setting the pace when you go on a hike.
When you go solo, you get to choose the exact speed that you move at. It is a thrilling kind of freedom that comes with hiking alone, and you'll take some time adjusting to find your own pace.
Pack For A Very Personal Experience
Instead of packing generalized essentials, you can pack the things that actually matter to you. Bring along your favorite snacks and focus on taking only enough for you.
Choose Your Dream Trail And Just Go
When you are planning a hike, a huge part of the process is deciding which trail you want to visit. There are so many factors that go into this. You want to find a trail that has the kind of features you are interested in.
You'll want to look for one that is a distance that you are willing to travel to visit. Finding something like the right length or difficulty must be factored in as well. Hiking with multiple people means finding a hiking trail that meets everybody's preferences and whims.
Since everyone has their own perceptions when it comes to these things, it can make finding the right hiking trail pretty difficult. In fact, you might just find that you often end up frequenting the closest trails simply because it is easy for everyone else.
When you decide to hike alone, all of this goes out the window. You are completely free to take the time to decide what you want out of your hiking experience. If you're dying to see a waterfall or want to visit that one trail when the leaves change, no one can stop you.