Tips to have an unforgettable Ha Giang Motorbike Trip
Ha Giang has long been a popular tourist destination for both domestic and international visitors. Ha Giang, with its breathtaking scenery and karst landscape, attracts a large number of tourists each year. Exploring Dong Van Karst Plateau by motorcycle has drawn many travelers who prefer adventure travel and adventurous experiences to drive.
Focus Asia Travel share with you some tips and experiences to have an unforgettable Ha Giang motorbike trip.
When is the best time to travel Ha Giang by motorbike?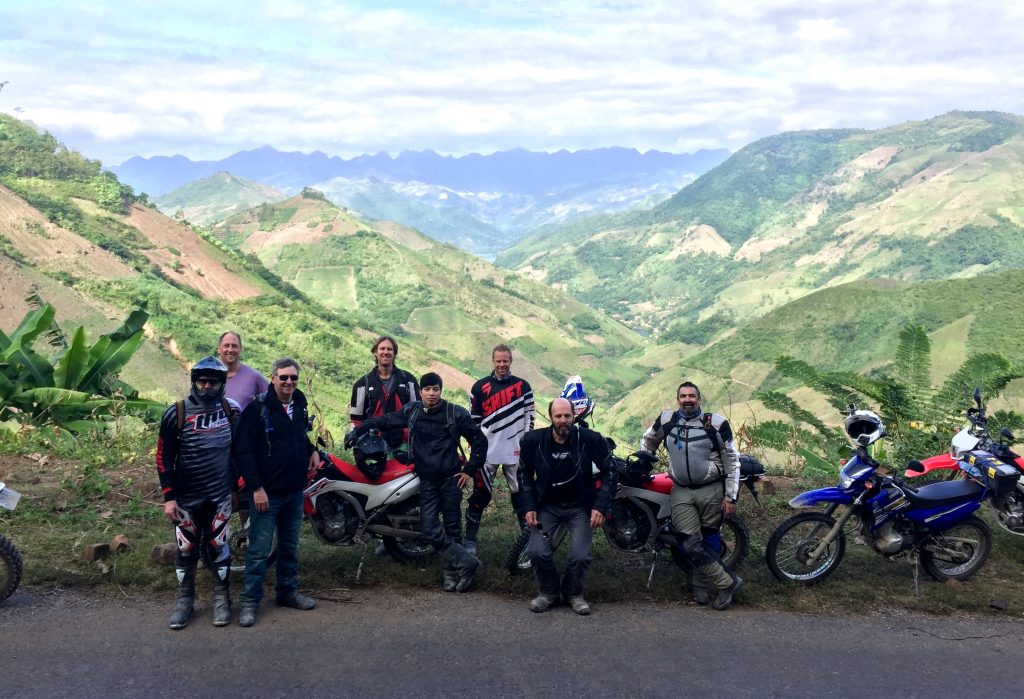 Ha Giang is breathtaking all year, and the endless winding roads and vibrant culture of the ethnic people here are enough to enchant you.
Since Ha Giang is located at elevations ranging from 500-1500 to 2000 meters above sea level, the weather in Ha Giang can be bitterly cold, particularly in December and January. Cold temperatures (snow possible in the mountains), wet mist, and thick fog are all to be expected. Layers of clothing, a face mask, and heavy gloves are recommended.
Heavy rain, flooding, and landslides on mountain roads are possible in July and August. So, if you're riding a motorcycle this time, bring a raincoat, lightweight shoes, or a rubber boot. Check the weather and news in particular to avoid dangerous locations. It's fine in May and June, so it gets very hot throughout the day.
From September to April is the perfect time to ride a motorcycle in North Vietnam.
This time of year, the sky is bright and blue, with temperatures that are neither too hot nor too cold. You can conveniently take beautiful pictures while cycling. The landscape is even more breathtaking because of the beautiful plants that line your path.
How to get to Ha Giang?
The gap between Hanoi and Ha Giang is over 300 kilometers; you could ride a motorcycle directly from Hanoi to Ha Giang or take a sleeping bus and rent a motorcycle in Ha Giang.
There are many nice buses that leave from My Dinh station or near Old Quarter (Hanoi) at 7 a.m. or 20 p.m, such as the Bang Phan, Khai Huyen, Hung Thanh, Hai Van, or Limousine VIP sleep bus… and rent a motorcycle in Ha Giang city to explore Ha Giang.
What special things to experience in a Ha Giang motorbike trip?
Challenging motorbike road and unique journey on Happiness Road, Sky Path and Ma Pi Leng Pass. 
On the twisting passes, steep and high mountains, you can feel the breeze, the heat, the rain, the cold, and the fog. If you enjoy nature and adventure while cycling, Ha Giang is the place to be in North Vietnam. It has both on-road and off-road routes, with good and asphalt roads as well as mud roads.
You can ride alone if you are confident in your riding abilities. If not, a nearby easy rider would gladly assist you.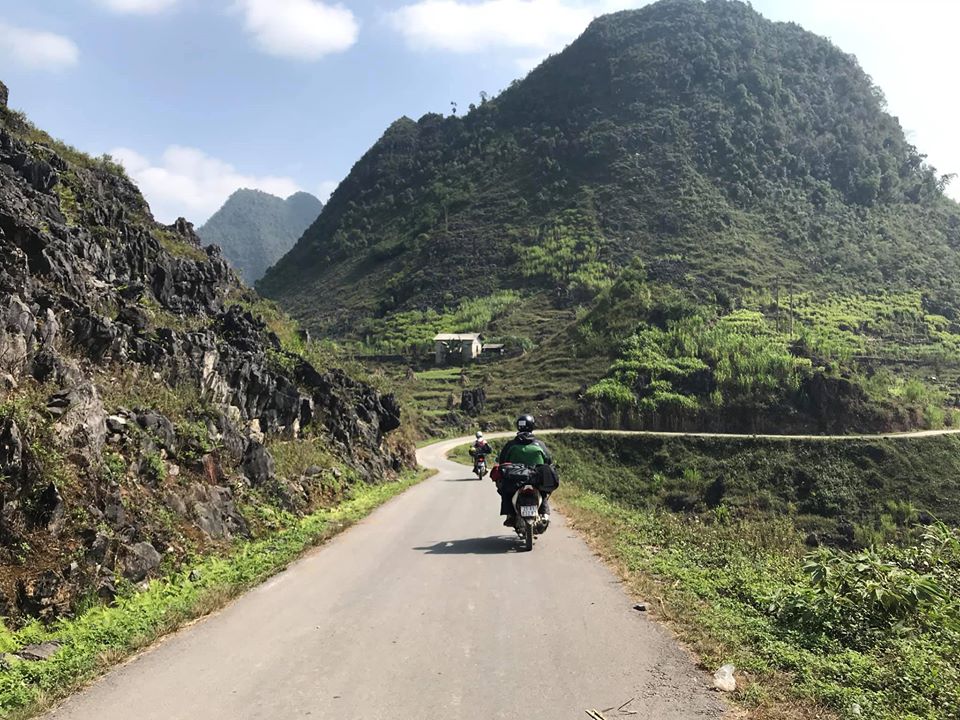 Ma Pi Leng pass, with a length of 20 kilometers, is part of the Happiness Path, which connects Dong Van and Meo Vac. The road was constructed by local ethnic communities using human resources without the assistance of machinery over a period of around 5 years. Ma Pi Leng Pass is one of Vietnam's four most difficult and risky passes. One of the most fascinating experiences while visiting Ha Giang is riding a ring motorbike on the twisting path that follows the outline of the mountain.
Great Boating/kayaking at Nho Que river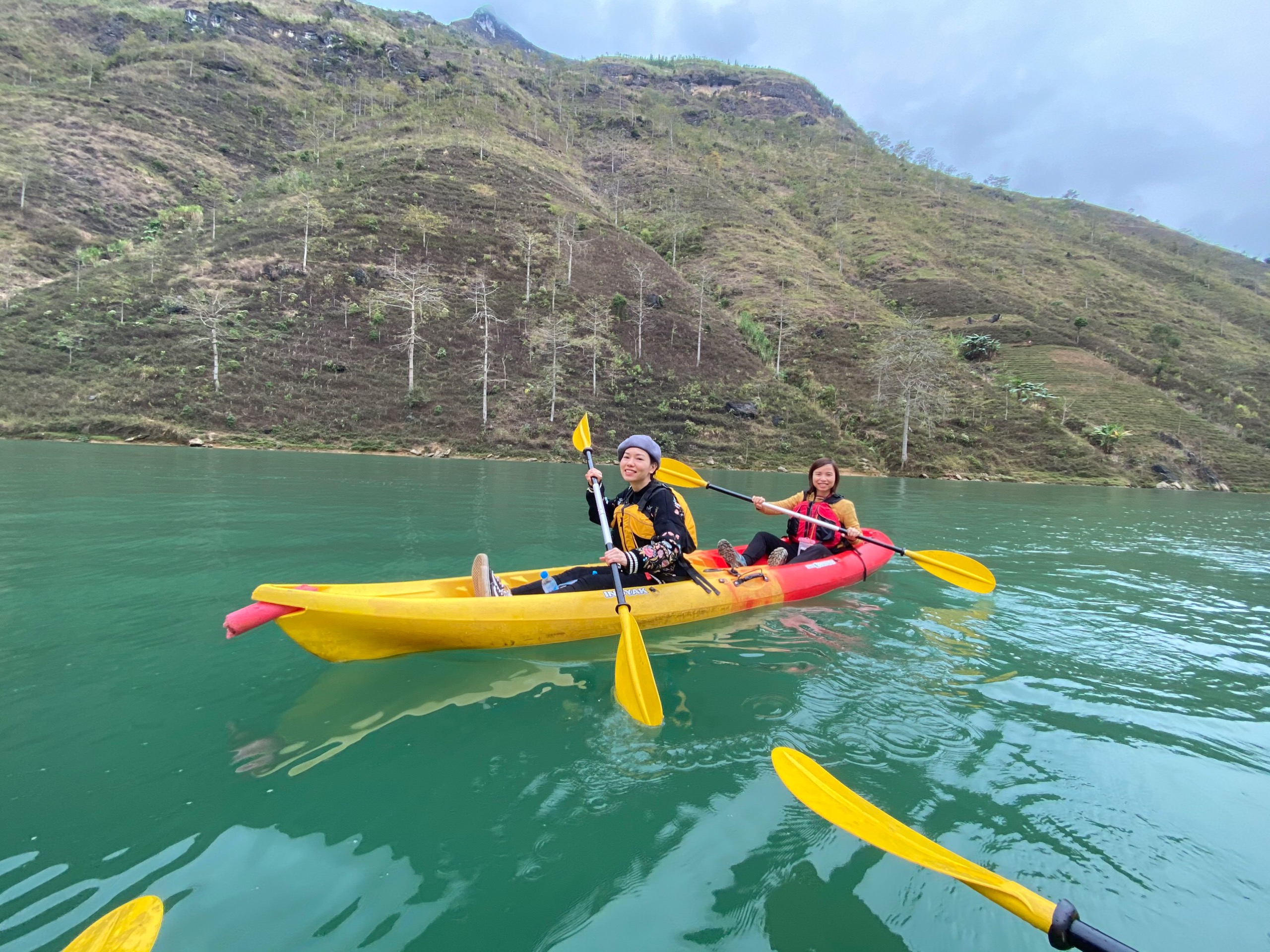 Nho Que river is situated at the bottom of Ma Pi Leng pass, next to Tu San canyon – it's a new and exciting stop on your Ha Giang trip. Tu San Canyon is considered Vietnam's deepest and most special canyon. The Nho Que River originates in China and flows through the Meo Vac district of Ha Giang. You can walk down from the main road to the river's mouth, board a ferry, and admire the poetic elegance of the Nho Que river's green hue.
Explore the true rural life and interesting traditional culture of ethnic people
Ha Giang has a diverse and vibrant community of many ethnic groups. They lived in the highlands for a long time and still practice traditional customs and lifestyles such as housekeeping, clothing, and farming… You will see a new way of life, one that is plain and devoid of modern conveniences, but in which people seem to be content.
Riding a motorcycle allows you to have a better look at local life, as well as learn and witness the lives of ethnic people.