HIKING TRAILS IN VIETNAM: THE 8 BEST PLACES FOR HIKING AND TREKKING
In addition to its rich history, diverse cuisine culture and breathtaking sceneries, Vietnam is also well-known for many awesome hiking trails scattering from North to South. This is where you can hike through towering mountains along terraced rice paddies to the dense forest foliage and national parks. No matter your hiking experience and skill, you definitely will find at least one best hiking place for your journey. So let's have a look at the list of top hiking trails in Vietnam below:
Cat Ba National Park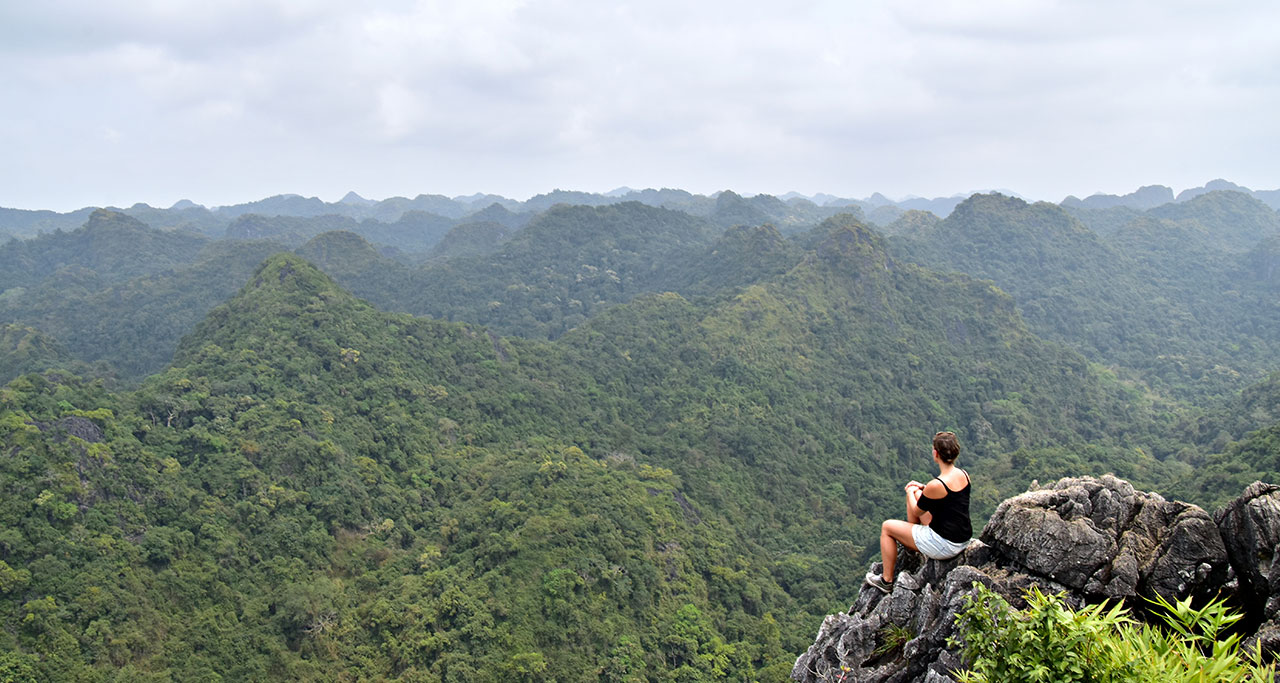 Cat Ba National Park is next door with the well-known Halong Bay. It differs from other national parks in Vietnam thanks to its great variety of landscapes and ecosystems, including tropical evergreen forests, mangrove, freshwater lake and streams, isolated sandy beaches, coral reefs, caves and grottos. Besides, an 18-km trail of the park appeals a lot of hiking lovers. It will take you about 6 hours to reach the peak to enjoy the breathtaking view of Cat Ba Island and you also have chance to spot some unique wildlife on the way. It is suggested to go with a local tour guide who will take you to undiscovered crevices.
Best Time: September – November Duration: 1 day Grade: Moderate.
Sapa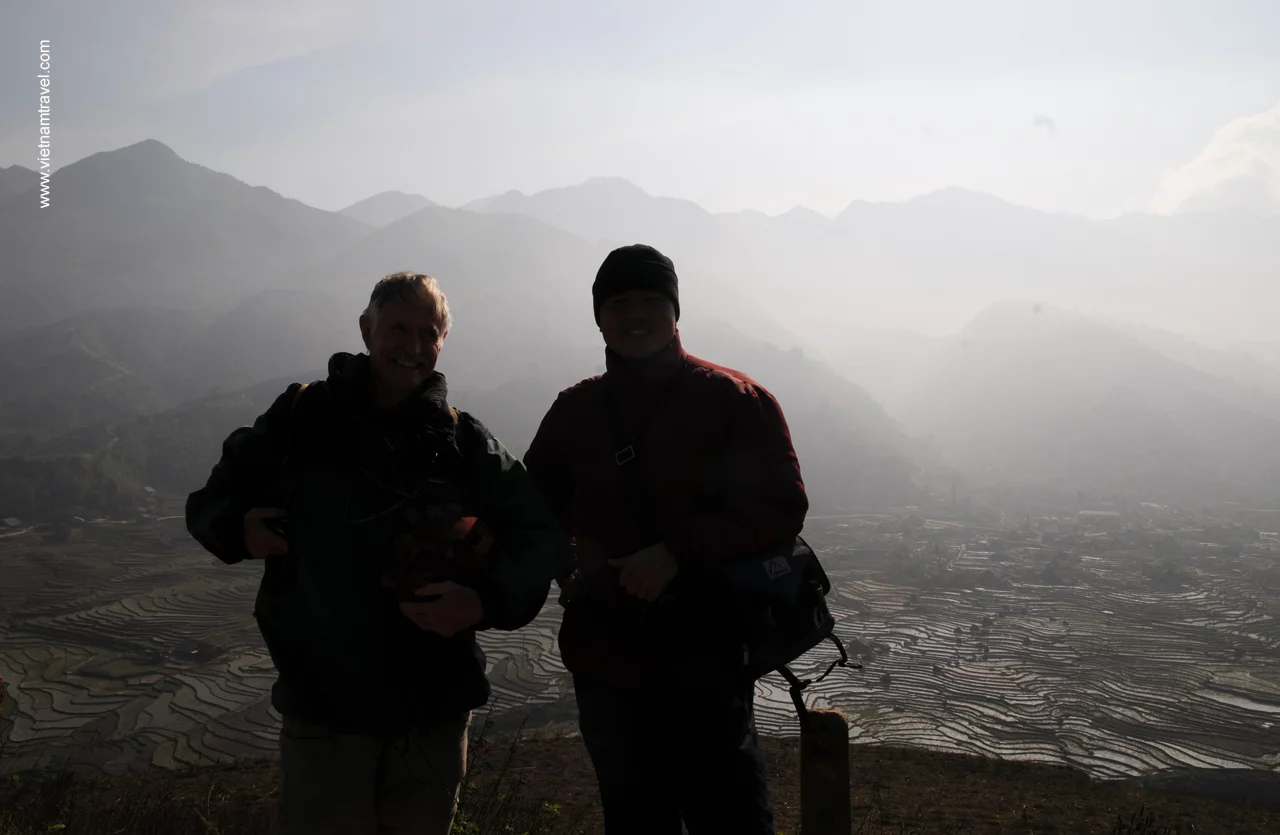 Sapa is a famous place for hiking and trekking in North Vietnam with a dense network of mountain trails. It's the possibility to link trails together and create the perfect path of your own to suit your skill level. A hike through minority villages, passing by terraced rice fields will give you a chance to immerse into the natural beauty as well as explore the daily life and familiarize yourself with the cultures of ethnic minority groups. Some highlight hiking trails includes Lao Chai – Y Linh Ho – Ta Van, Can Ho B – Ta Giang Phinh, Sa Seng – Hau Thao – Hang Da… And one of the hardest treks in Sapa as well as Vietnam is to conquer the Fansipan Mount – the Roof of Indochina at 3,134m, which is advised only for experienced trekkers.
Best Time: March – May and September – November Duration: 1 – 4 days Grade: Easy, Moderate, Hard.
Ba Be National Park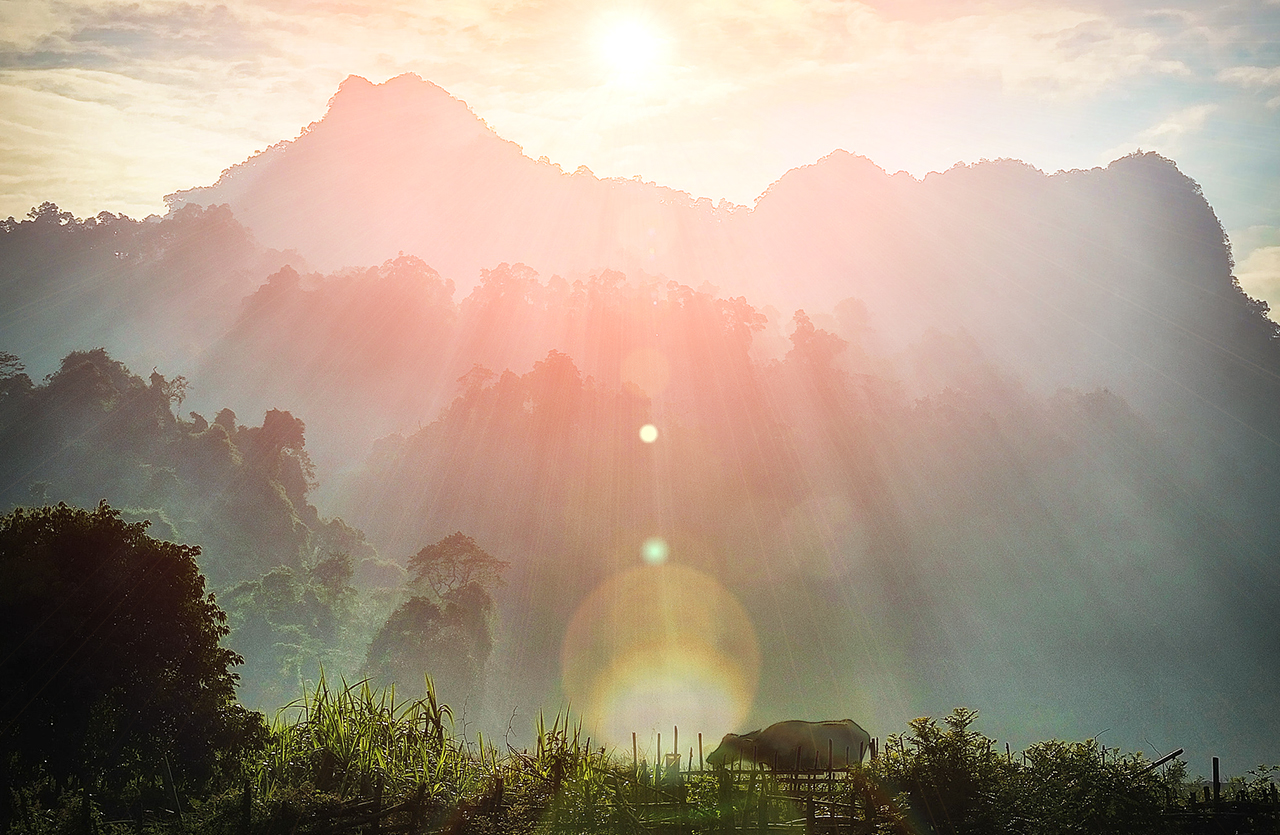 Featured by the diversified and specious fauna and flora, Ba Be National Park is an ideal place to visit. There are many hiking trails here through dense rainforests, deep valleys, waterfalls, limestone mountains and caves… You will also have chance to visit local villages of Tay, Nung, Dao people and understand more about their customs and culture.
Best Time: November – January Duration: 2 – 3 days Grade: Moderate.
Mai Chau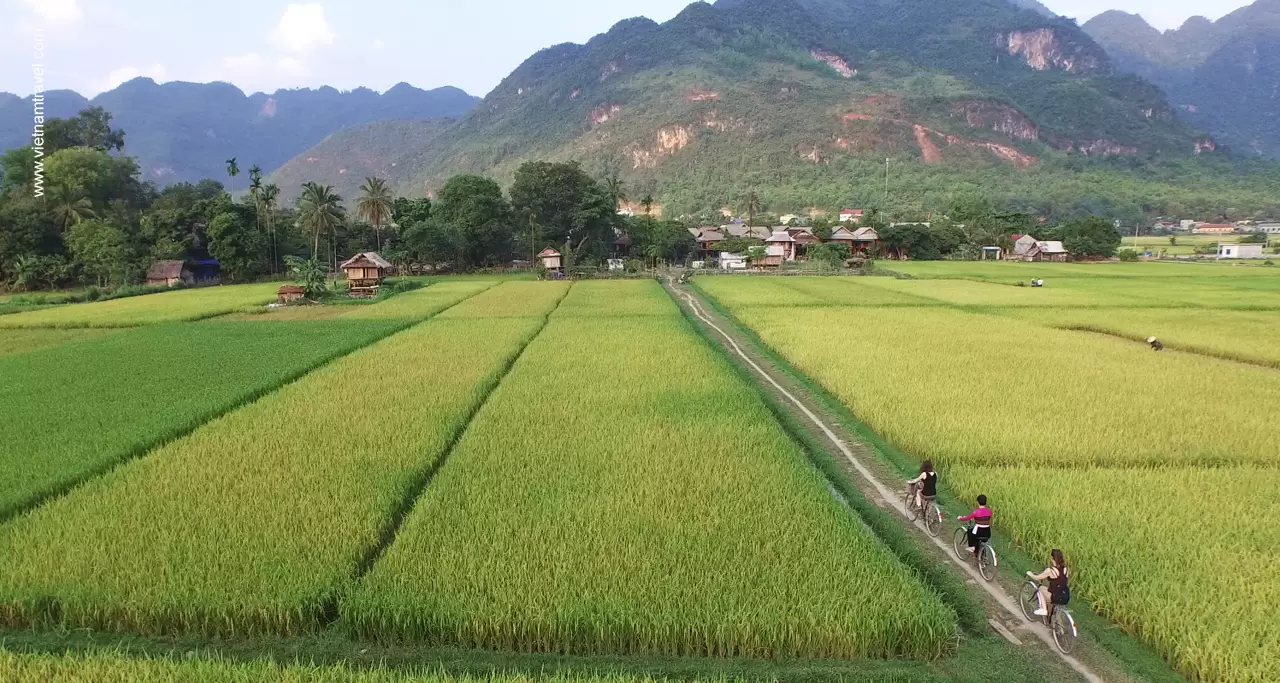 Mai Chau has long been a destination for travelers in search of natural beauty. Just about 130km from Hanoi Capital, it is also a popular place for casual hiking through green rice paddies and beautiful villages of Muong and Thai people. Here tourists will have the opportunity to learn more about the local culture and try some local specialties.
Best Time: February – May Duration: 1 day Grade: Easy.
Cuc Phuong National Park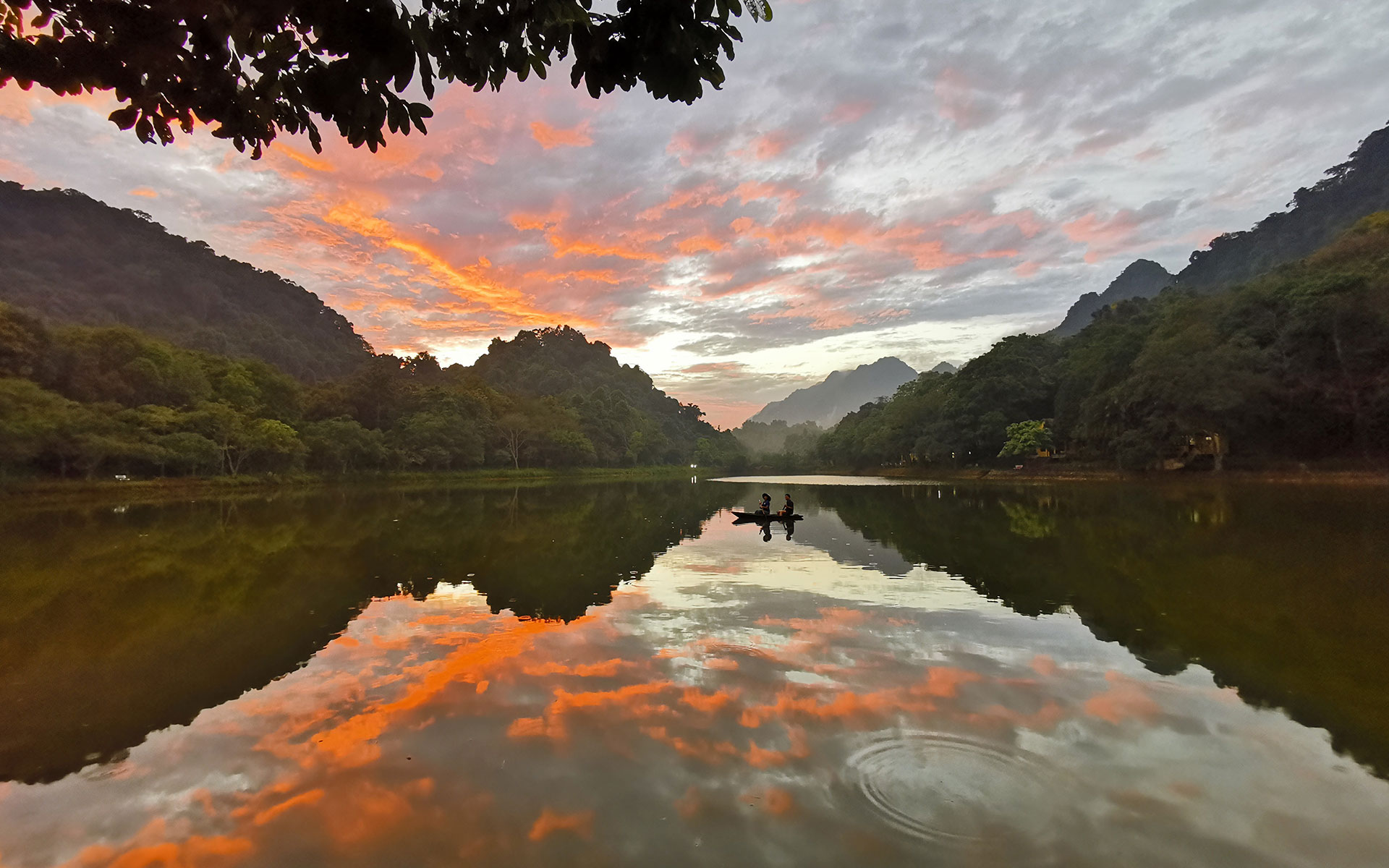 Established in 1962, Cuc Phuong is the oldest national park in Vietnam, nestled in three provinces of Ninh Binh, Hoa Binh and Thanh Hoa. It boasts an engaging cultural and wildlife heritage and enchanting scenery. A hike along the designated pathway in Cuc Phuong National Park will lead you to several ancient trees, caves, fossils and Muong village. There are some day hikes available in the park, both self-guided or with a local guide but a guided tour is recommended to get more informative of the place.
Best Time: December – April Duration: 1 day Grade: Easy.
Pu Luong Nature Reserve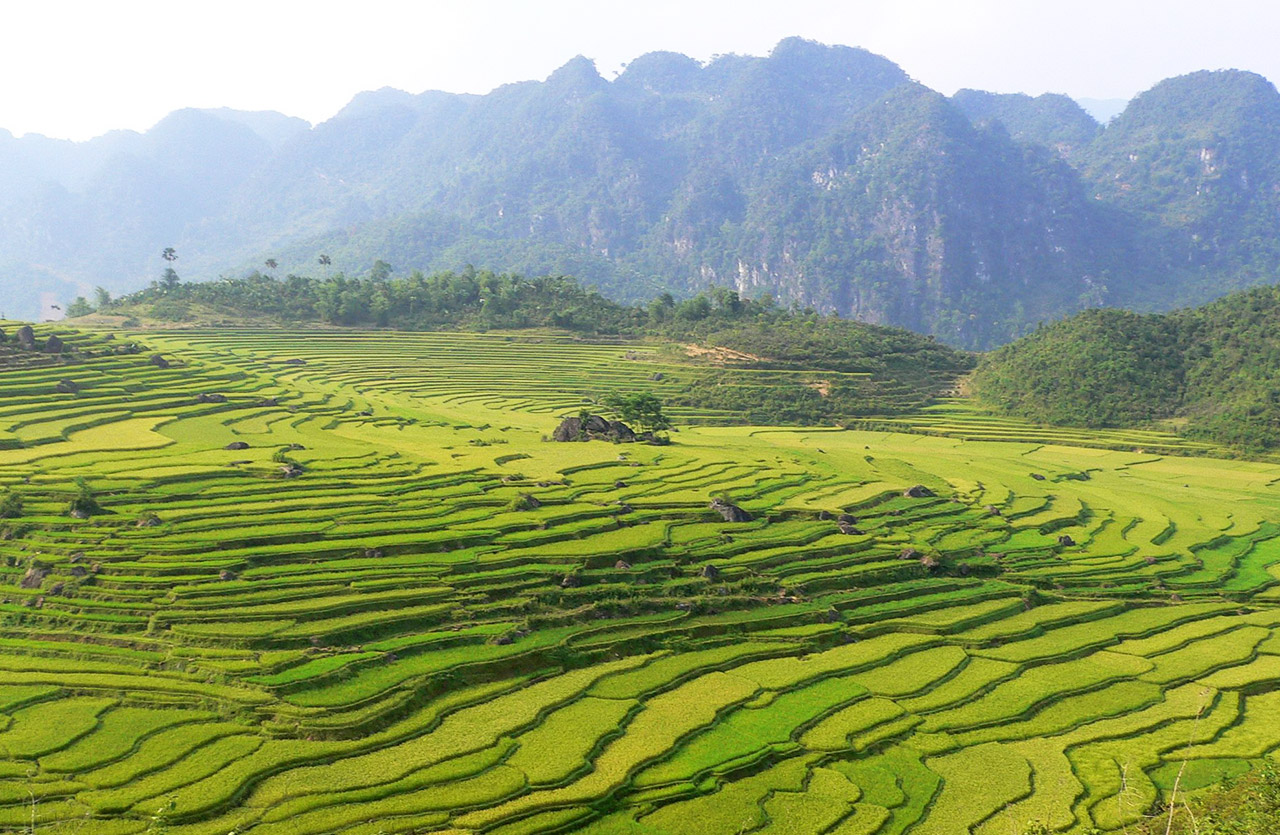 If you are looking for an off-beaten-track hiking place, Pu Luong Nature Reserve is an ideal option. It features with the stunning rice terrace fields, limestone mountains, biodiversity and traditional villages of ethnic minorities who still retain their unique cultural heritage and way of living. You can take an easy hike around the village within 3-6km or conquer Pu Luong Peak, the highest mountain in the region at an altitude of 1700m. Difficulties and hardships after a 5-hour hike seem to disappear when you admire the majestic beauty of the Pu Luong valley from above.
Best Time: February – May and September – November Duration: 2 days Grade: Moderate.
Ta Nang – Phan Dung

Ta Nang – Phan Ding is known as an impressive trekking path that adventure seekers cannot miss. With the length of more than 50km through the forest areas of 3 provinces: Lam Dong, Ninh Thuan and Binh Thuan, it will take 3 days 2 nights to complete this journey. This trekking trail is a real challenge when you have to cross the forests, streams, climb to mountains and move from the height of 1,100m down to 500m. As a result, this is not for amateurs since it requires essential trekking skills and good health condition when taking this path. During the journey, you will surely get chance to enjoy the picturesque natural view of endless pine forests, green fields and red dirt paths, undulating hills surrounded by the patchy fog and clouds.
Best Time: December – June Duration: 2 – 3 days Grade: Hard.
Nam Cat Tien National Park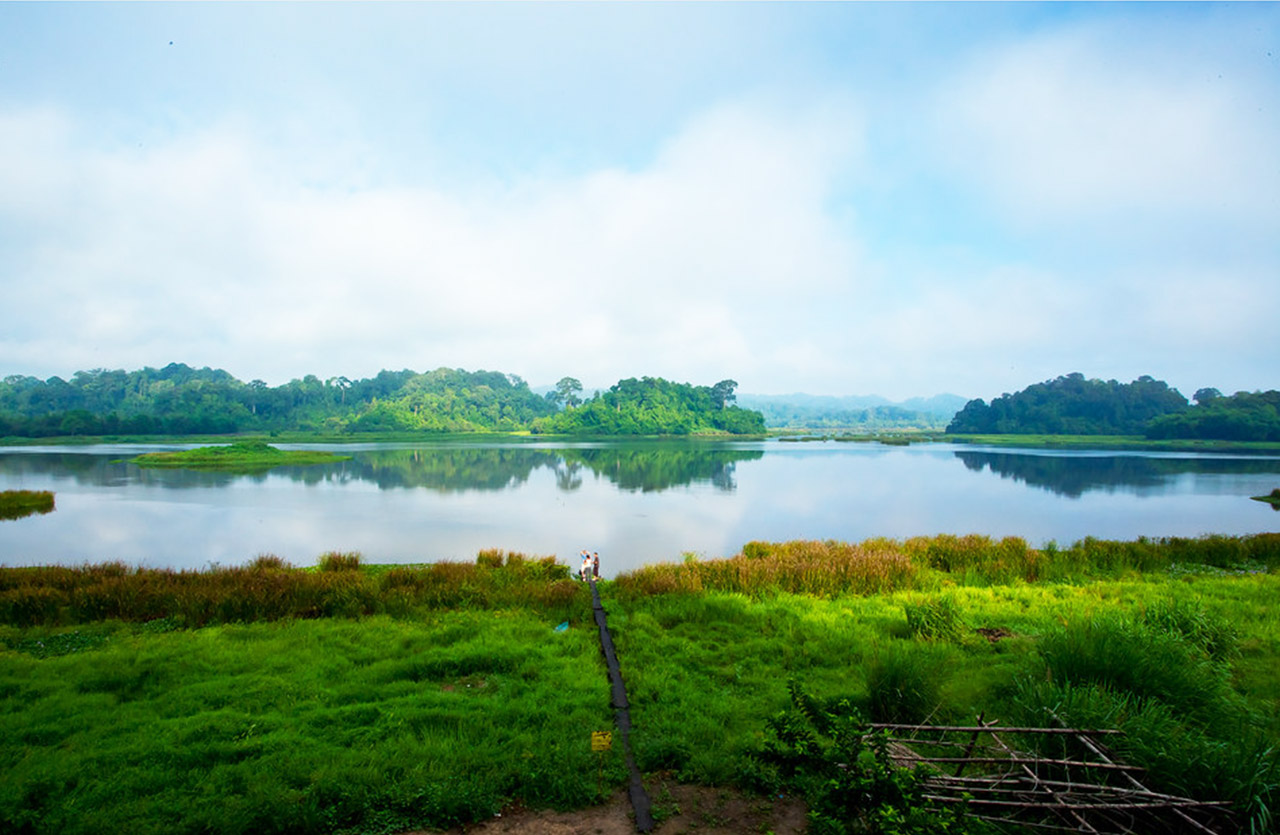 With winding trails, Nam Cat Tien National Park becomes the most ideal hiking and wildlife watching spot in the South Vietnam. The trail is about 15km long and quite flat. Here you can see a plenty of hundred years old trees, rare and precious animals such as rhino, crocodile, peacock or flamingo. Accommodation, restaurant and tours are available in the national park but make sure to make a reservation in advance since the park permits only a limited number of visitors.
Best Time: December – May Duration: 1 – 3 days Grade: Easy.
Hiking advisory
– Keep your health condition and build up the essential trekking skills. – Double check weather forecast and avoid hiking/ trekking on the rainy days since it will cause you a lot of difficulties. – Choose the right walking shoes and light waterproof clothes/ jacket. – Bring along mosquito repellent, hat, eye wears and a first-aid kit. – Highly recommend to have local tour guides who will show you the pathway and escort you along the trails.