Danang City – The most worth- living city in Vietnam
DaNang is a beautiful coastal city amidst the sunny and windy central strip of land. This place not only owns charming beaches but also the natural scenery that captivates people. This city also owns a myriad of unique and innovative architectures with admirable culture and friendliness. That is the reason that you should choose DaNang as your next destination. Let's explore Danang City Center with Focus Asia Travel !
Da Nang is currently rated as "The most worth- living city in Vietnam" because it satisfies the internationally recognized criteria of landscape and environmental conditions, infrastructure, political economy, culture and tourism. From the city center, visitors can move to the beautiful beaches, or the wonders of Danang very conveniently.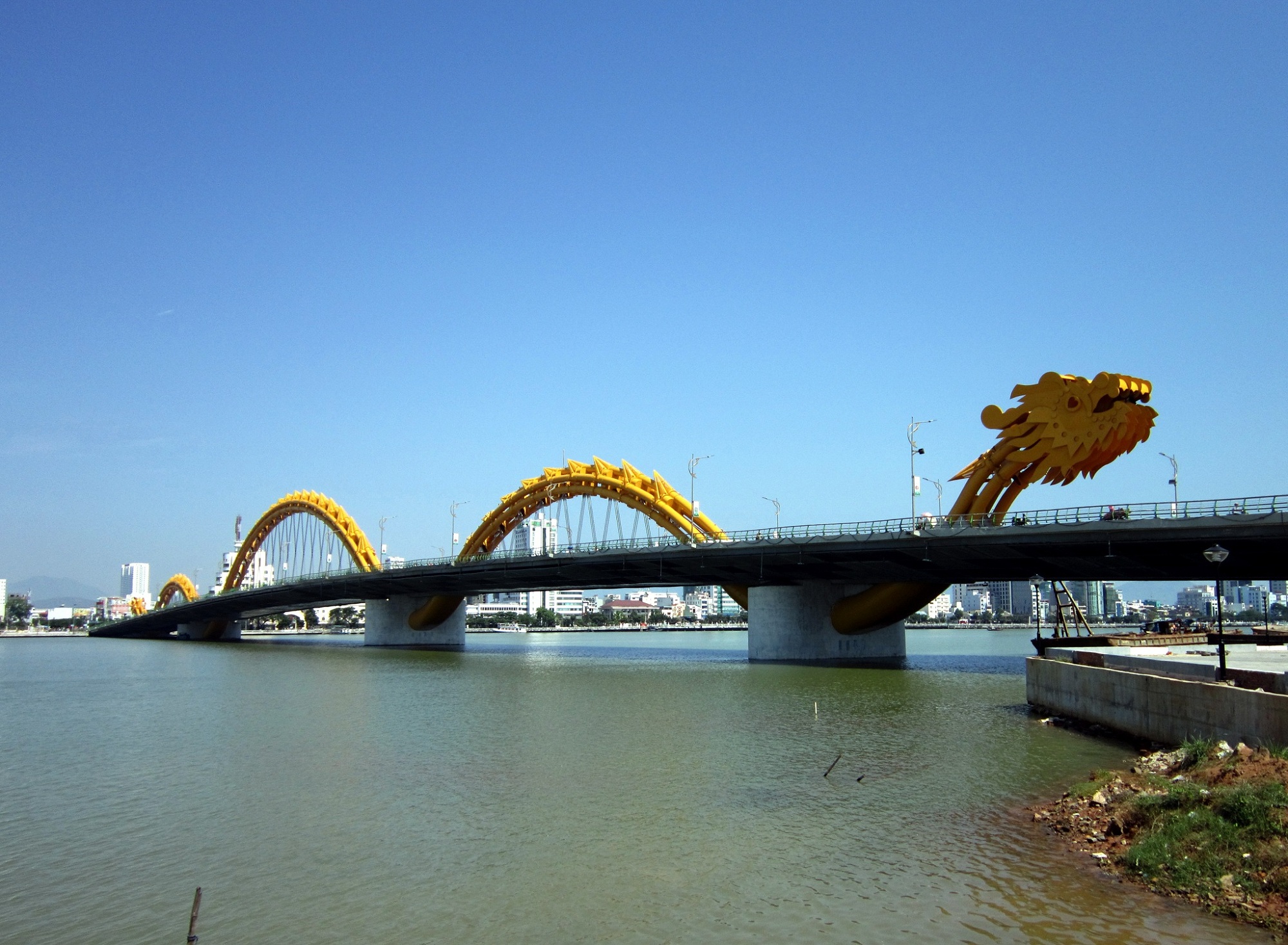 Da Nang is a city favored by nature with beautiful scenery, charming mountains, clean and beautiful environment. It is also a city with infrastructure, roads, bridges, schools, residential areas, public works … synchronized and complete planning. Futhermore, Danang is where all people live peacefully, with social order and security, with proper attention to health care …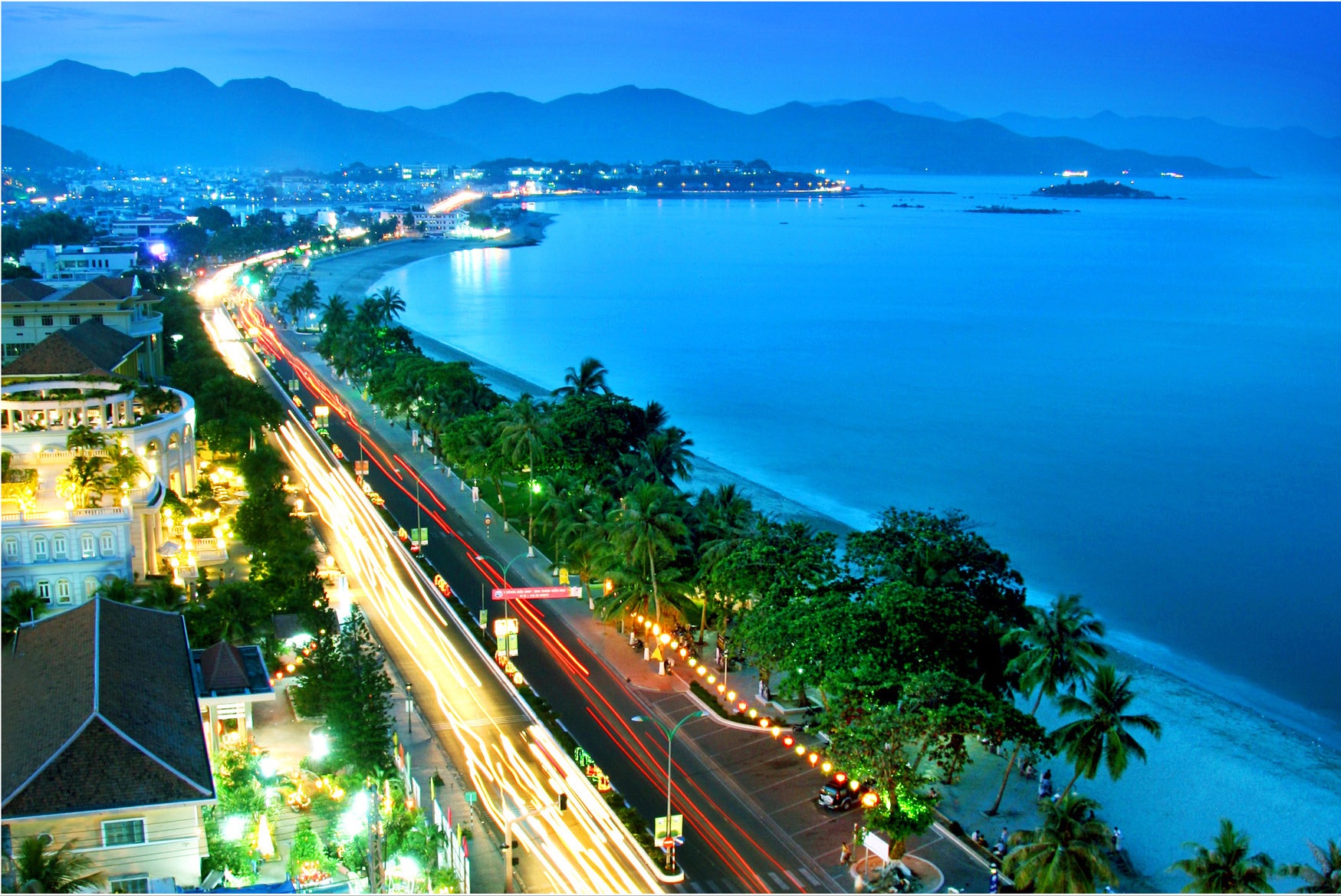 Some fun places in Da Nang city center
Han River
River of light – Han River impresses visitors by its shimmering and fancy. When night falls, Da Nang suddenly stands out by this magical river. The light along the cross bridges is silhouetted, illuminating the Han River.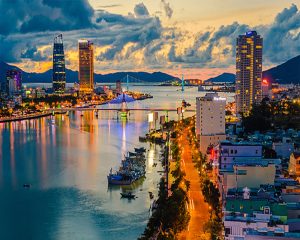 Moreover, the feeling of walking along the river to feel the cool breeze of the autumn weather is very enjoyable. Along the banks of the river are the cafes crowded with tourists. You can talk about your daily stories while watching the beautiful scenery of Da Nang at night.
Dragon Bridge
Probably no need to introduce, everyone who is a tourist enthusiast knows this famous bridge. The unique design of this bridge is a giant yellow curved dragon facing the sea. Every weekend, visitors witness this new dragon spitting fire and water.
My Khe beach
Right in the heart of Da Nang city, My Khe beach is one of the six most attractive beaches on the planet. It can be said that the beach fully meets Forbes' basic voting criteria including convenient transportation which is free to all visitors, etc.
In addition, the beach has long and flat sandy shores with sunlight and waves suitable for playing sports. It also has luxury resorts and villas of international standards.
Love lock bridge
This is a destination that should not be missed out in the heart of Da Nang city. The bridge is famous for couples holding their hands to lock their own love locks. They hope that their love will be lasting forever.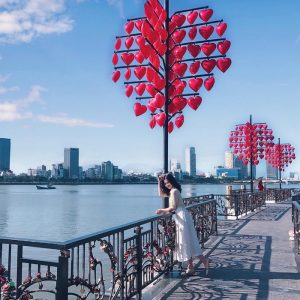 Dalat is truly the most livable city in Vietnam. It combines sea and mountain tourism with extremely attractive cable car system.