Dalat night market
Coming to Dalat, people often refer to Dalat night market which is also known as Am Phu market. This name appeared when the street light did not exist and vendors gathered along the stairs from Hoa Binh area to Da Lat market.
About Dalat night market
Dalat night market is located in the heart of Dalat city, located on the main axis Nguyen Thi Minh Khai. For a long time, Da Lat night market has become an indispensable tourist destination of Dalat tours not only because of its convenient location or beauty, but also the special features of the market's trading activities.
With a rather "creepy" name, the Am Phu market in Da Lat was not bleak or ghostly. On the contrary, it's incredibly exciting. Market operates continuously for nearly 12 hours from 6 – 7 pm to 6-7 am the next morning. There is a full range of items from clothing, fabrics, souvenirs to delicious late night dishes.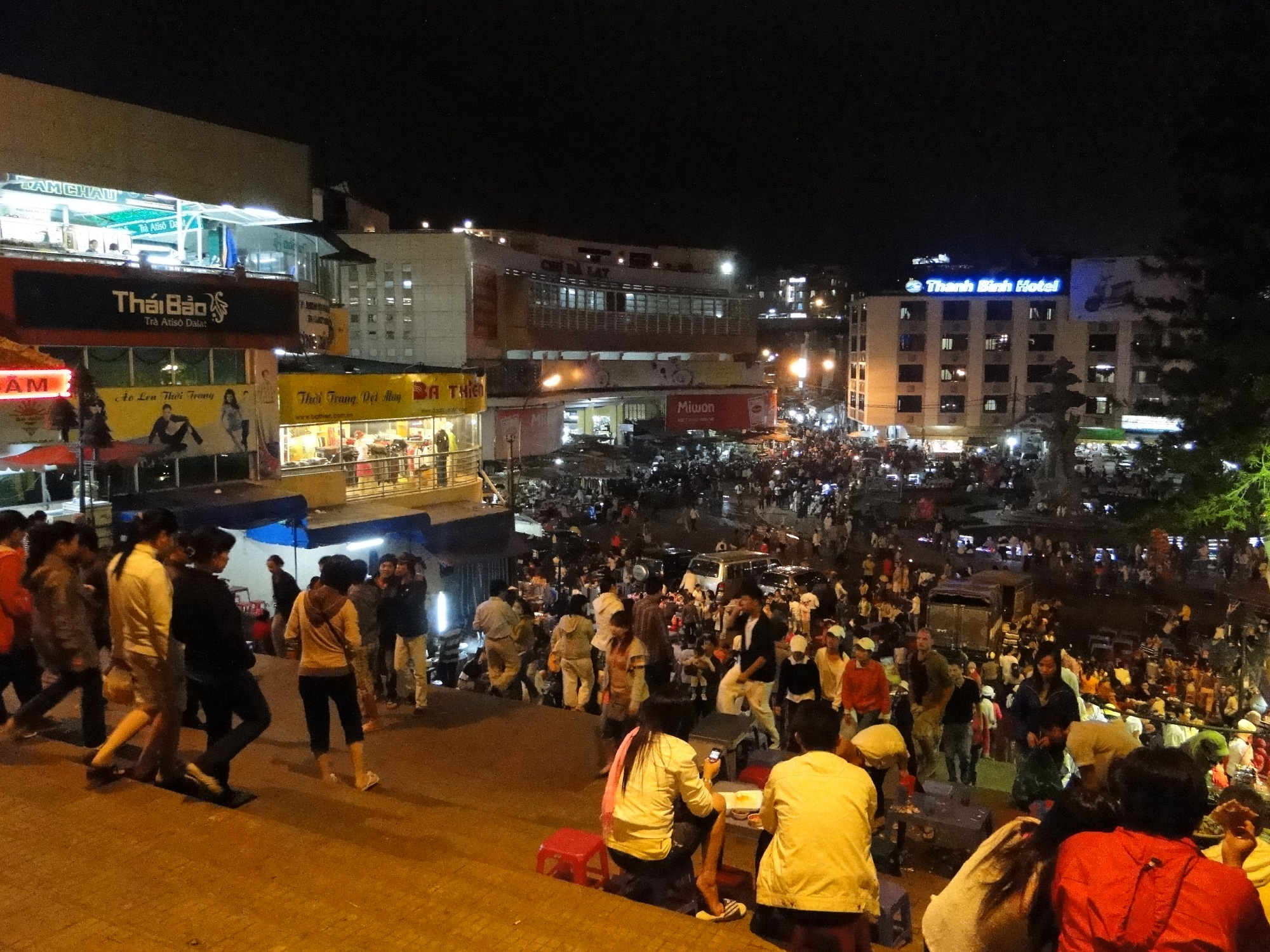 What is Dalat night market?
Initially, the market was just a group of street vendors gathering along the stairs from Hoa Binh area to Da Lat market. The shops sold at night do not have electric lights, so they are called Am Phu market. After a long time of development, although both the size and the ground are expanded, the market still keep its old name.
Most of the food sold here is hot food. To the top of the market, there are many small shops or the old man's stroller with fuming smoke accompanied by a very strange fragrance.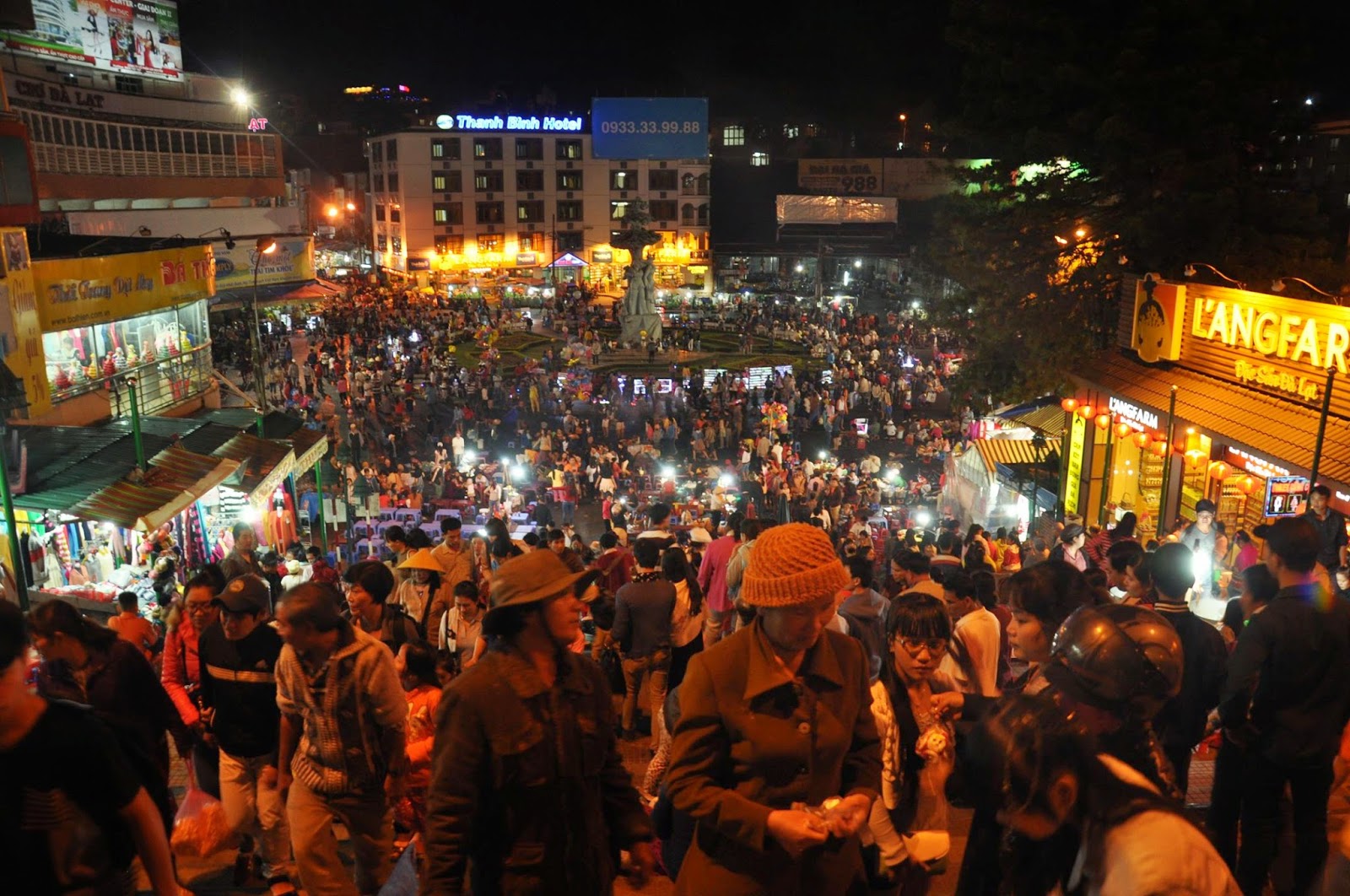 In addition to restaurants, visitors can enjoy many popular, unique dishes. There are also grilled skewers, chicken wings, and grilled chicken thighs. If you like traveling in crowded places, you can also pull existing chairs to eat. Don't care about everyone crowded around, because no one pays attention.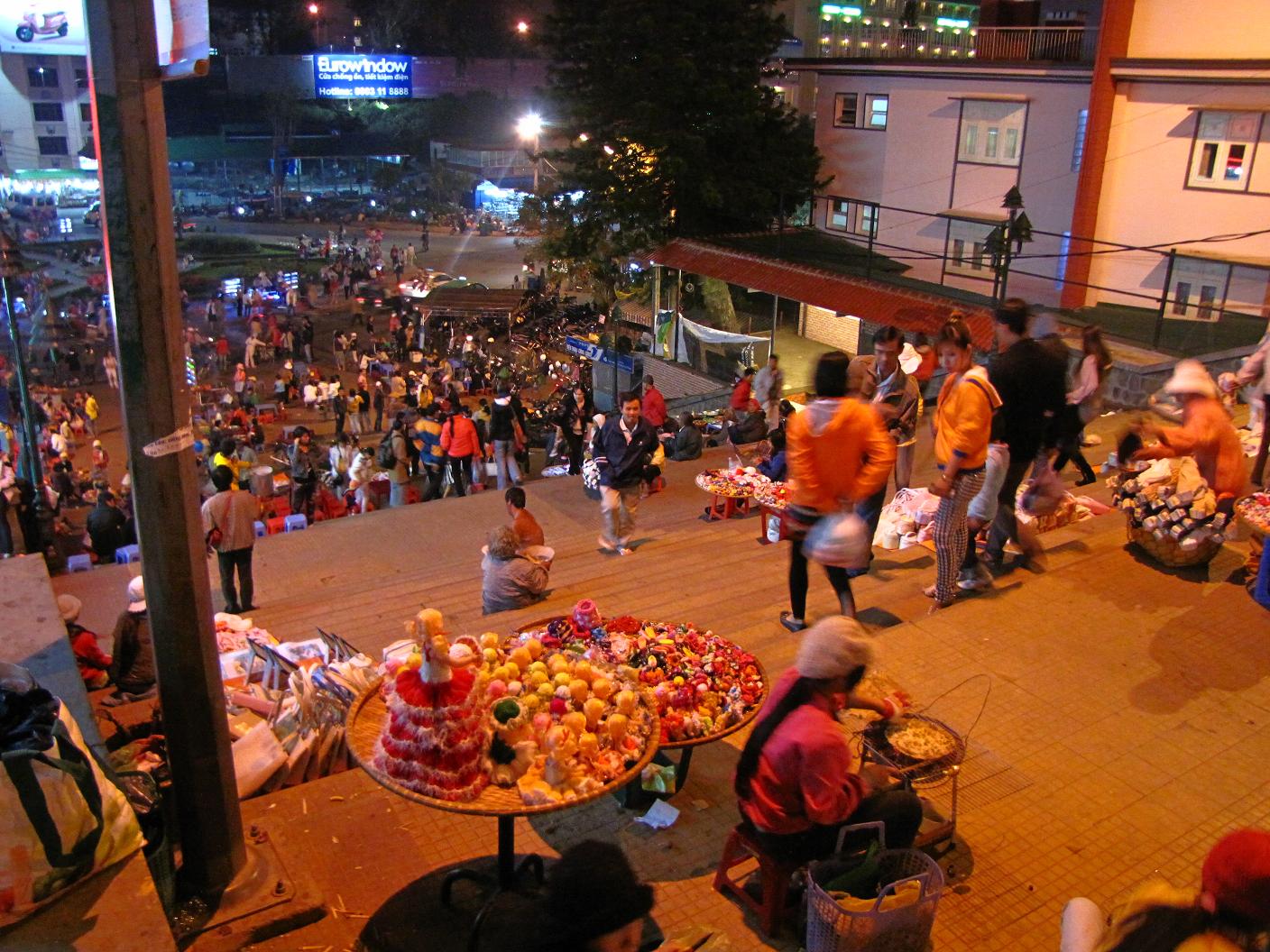 Especially, if you plan to buy beautiful and affordable clothes for yourself, this is the ideal destination including pajamas, shirts, sweaters, coats, scarves with competitive prices. If you choose carefully, you will find suitable items as gifts for your loved ones.
Conclusion
Dalat night market becomes a tourist destination that should not be missed out for every visitors visiting Da Lat. So let's explore this Am Phu market with Focus Asia Travel as soon as possible!