Ideal destinations in Da Lat for the summer of 2021
Dalat is a place favored by nature, because when coming to Da Lat you will have the opportunity to see a cool sky, explore a lush green plateau and many extremely romantic destinations. With a Dalat tour, visitors can visit places such as Da Lat's fairy paradise, Hill side street, Lumiere Dalat Light Garden, Thuong Uyen Bay Garden, Happy Hill Studio, etc.
Da Lat is now one of the most famous tourist destinations in Vietnam. This is also a place that attracts a large number of visitors every year. Let Focus Asia Travel show you some interesting information about Dalat, helping you find an ideal destination in your upcoming travel.
Happy Hill Studio – The virtual paradise of young people
Happy Hill Dalat is a place that you cannot miss out when coming to this flower city. This place is a tourist destination that has been famous lately. It is known as "a virtual living paradise". It can be said that standing anywhere on this studio can take great pictures. For many people who want to carry a backpack to go to Dalat, don't forget to check in this emerging tourist destination in Dalat city.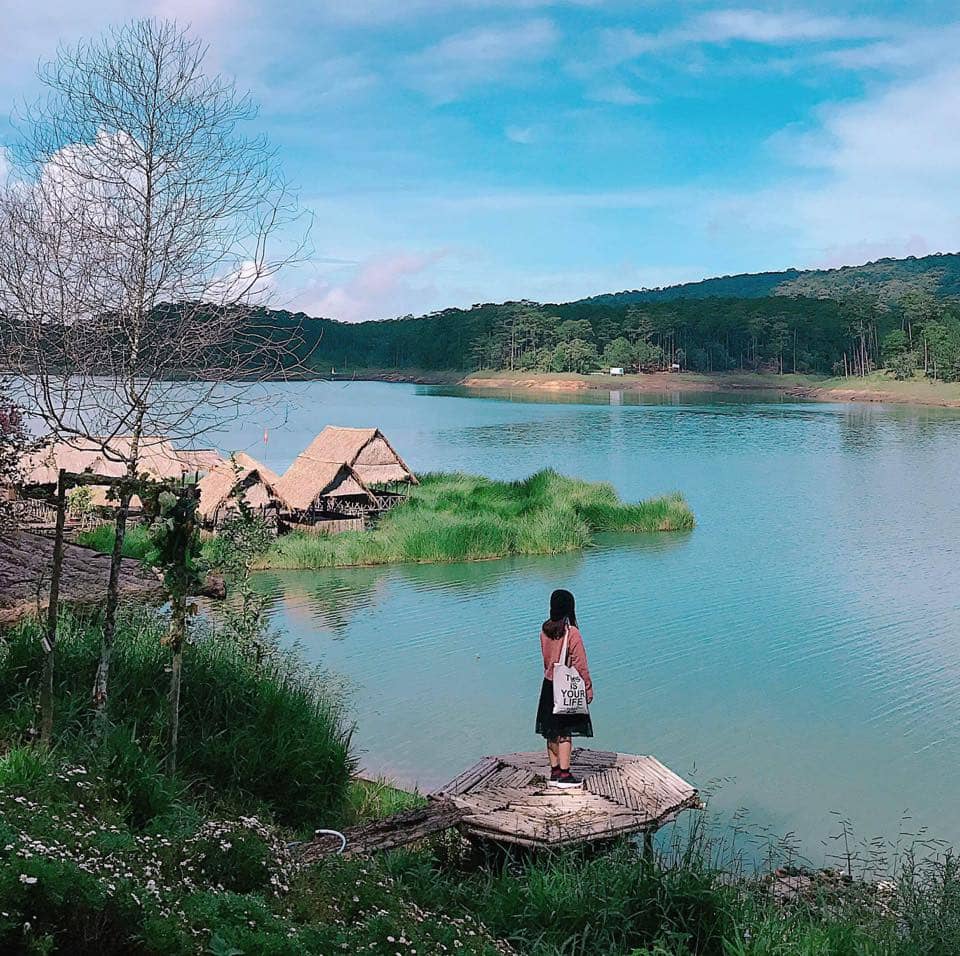 The studio also has a ideal location, next to Tuyen Lam Lake. Being next to the heart of Dalat, it has attracted tourists more easily. Because of such a wonderful terrain, this studio has many wonderful views of the valley and pine hills, making this tourist area more attractive.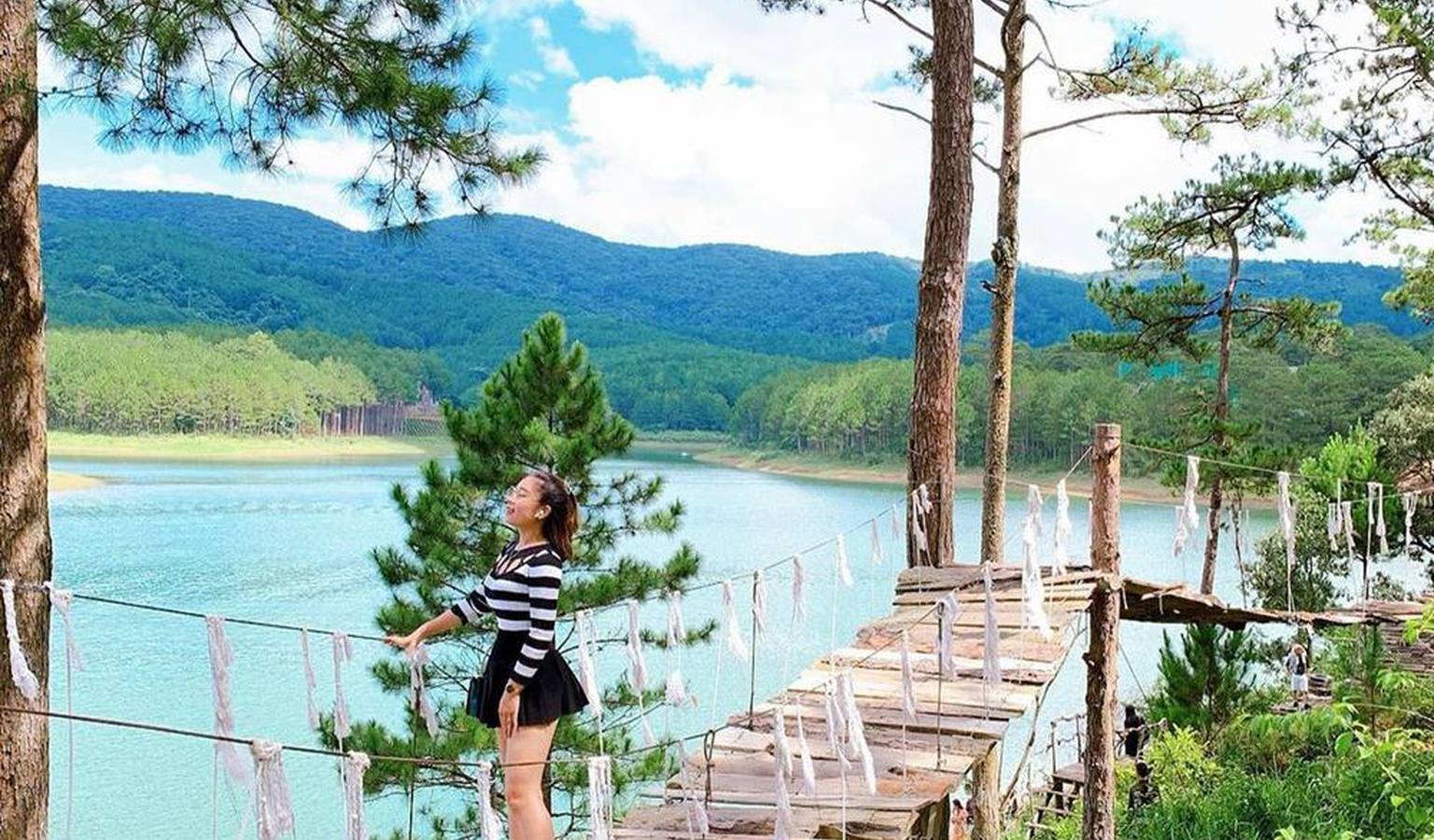 Here, just 50.000 VND, you can have an entrance ticket, drink and parking ticket. The drinks in this ticket include: peach tea, iced yogurt, coffee, etc. 
Lang Biang Tourist Area – The roof of Da Lat
Langbiang Mountain Dalat is probably one of the very familiar names for tourists.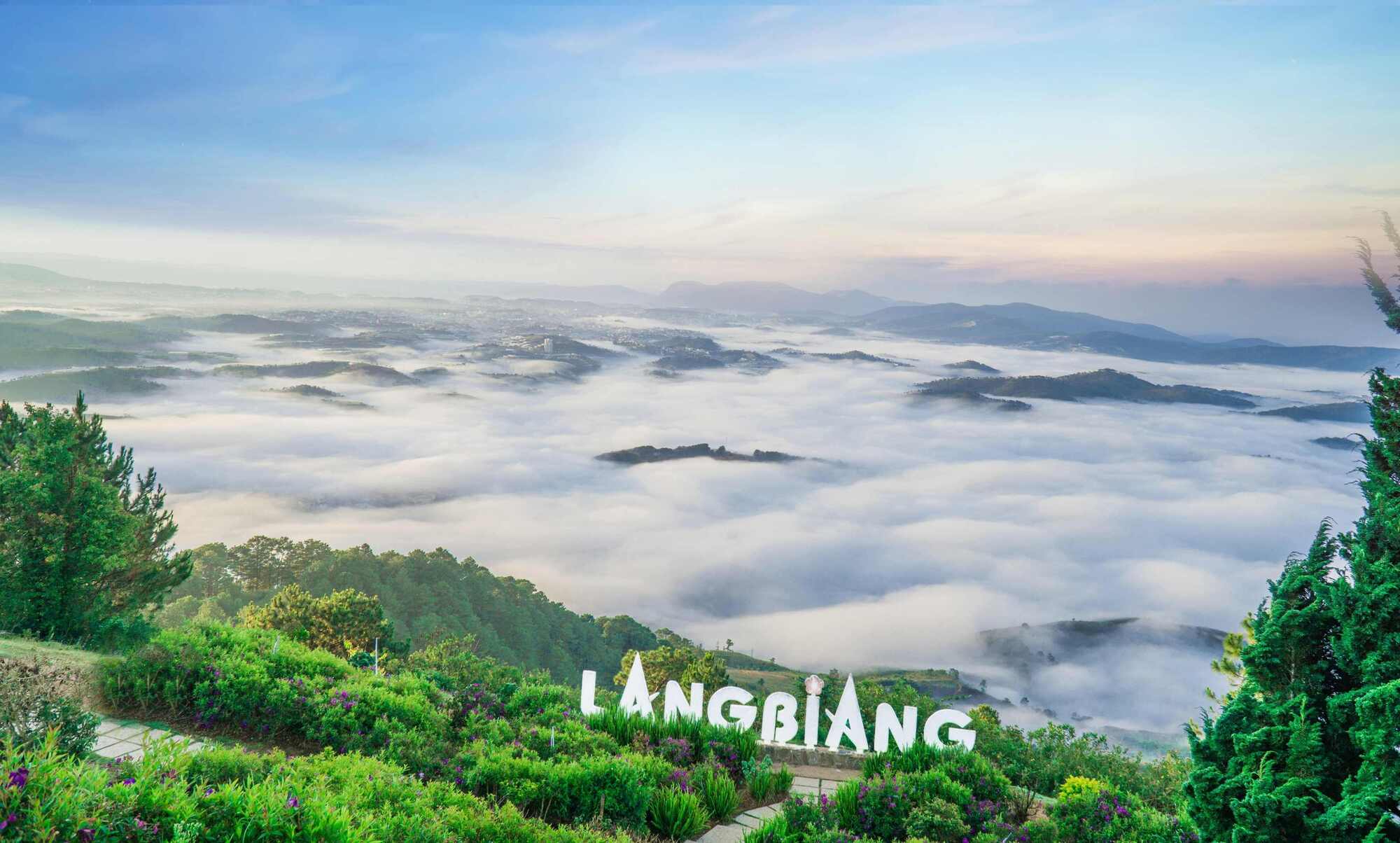 Not only that, this place is also known as the roof of Dalat, so most tourists coming to Dalat also want to once set foot on this mountain to discover the beauty, poetic natural scenery here.
Not only the landscape is beautiful, dreamy and sparkling, that mountain is also associated with legends attached to the symbolism of eternal love. Especially, that is the legend of the K'ho ethnic group- A legend associated with a loyal love of a couple- Mr. K Lang and Ms. H Biang.
Sunny Farm – Happy Farm – Stairway to heaven
This is an area that the farm happily announced to visitors. It was operated in October 2018. Stairway to heaven makes young people "crazy" when they see it. Visitors just need bring a vintage dress or beautiful clothes.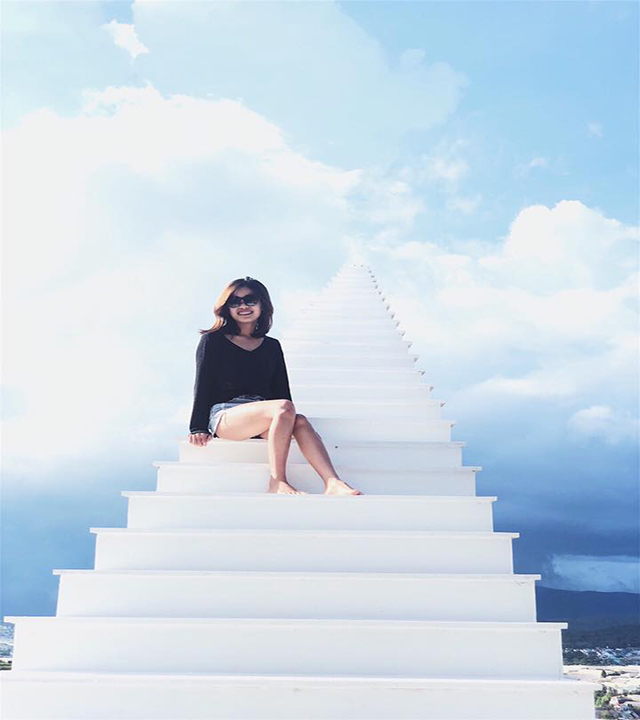 When standing on the stairway of paradise, tourists traveling in Da Lat summer can see the beautiful flower farms, clean vegetable gardens hidden behind cages. What are you waiting for without coming here to check in quickly?