Cu Lan Village of Dalat
Cu Lan Village is hidden at the foot of the majestic Langbiang Mountain. The village is a new, mysterious and enchanting tourist destination in Dalat which is 20km from Xuan Huong Lake and Cu Hill, in the direction of the Golden Stream, Silver Stream, across the vast lake surfaces, through endless pine forests. This tourist area is located on the boundary of Suoi Can village, Lat commune, Lac Duong district, Lam Dong.
Coming to the village behind in the forest, it feels like entering the fairyland.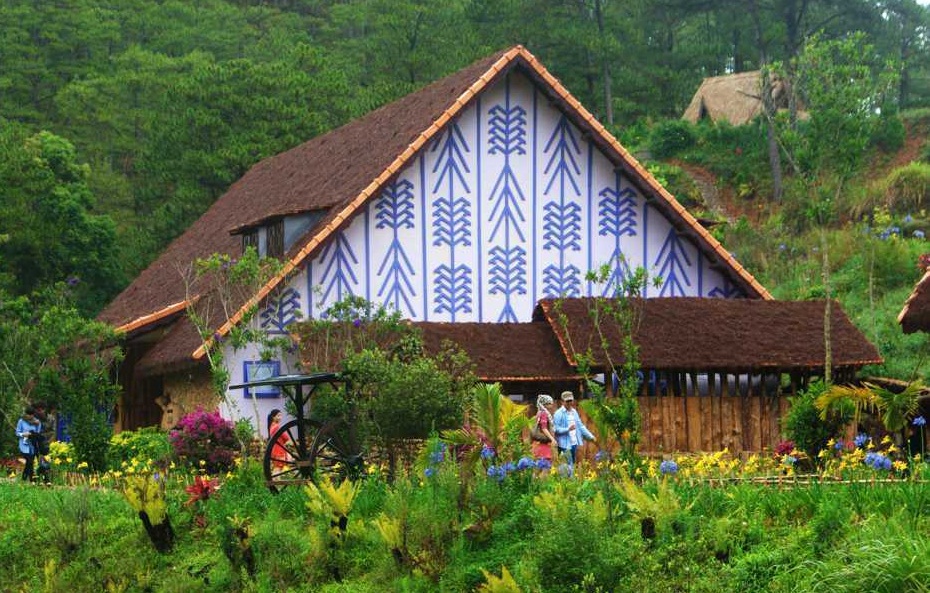 The story of Cu Lan Village starts from the origin of the name Cu Lan. Cu Lan was originally a medicinal plant used to stop bleeding wounds. The Palm Tree can also be hewn by humans. After that, they became gifts for tourism with many meanings of the mountains and forests of the Central Highlands.
There is also an animal that resembles monkeys and raccoons. They have big round, black, beautiful eyes named Cu Lan. These little animals (or loris) can be kept as pets.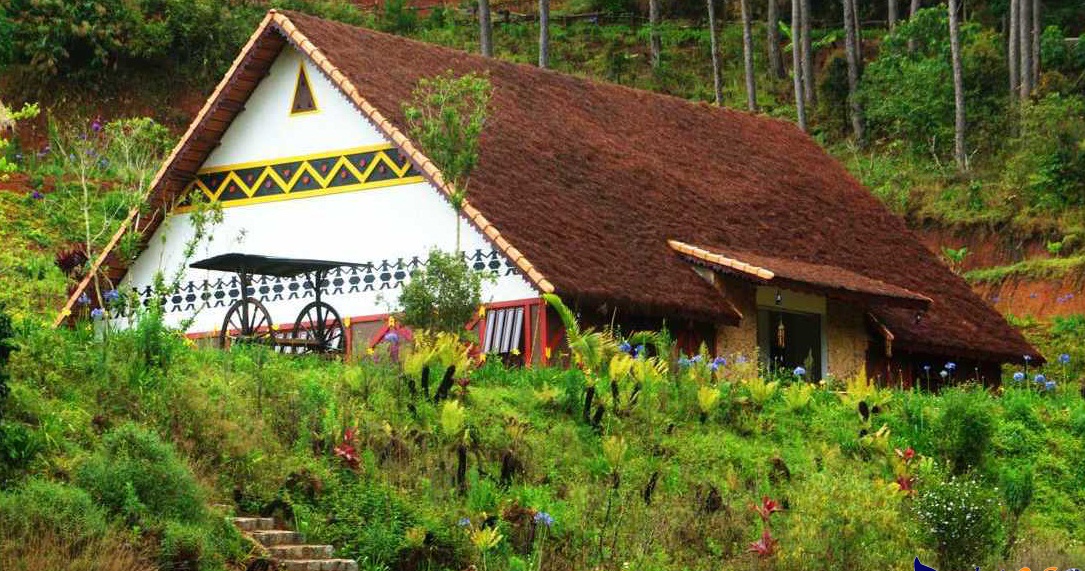 Cu Lan valley is located in the middle of a vast pine forest. Most of the population here evacuated to other lands to make a living. Therefore, there was a Quang person going to this land. And step by step, he re-enacts a pure Vietnamese village with the meaning of forming a farm tourism area amidst peaceful mountain scenery.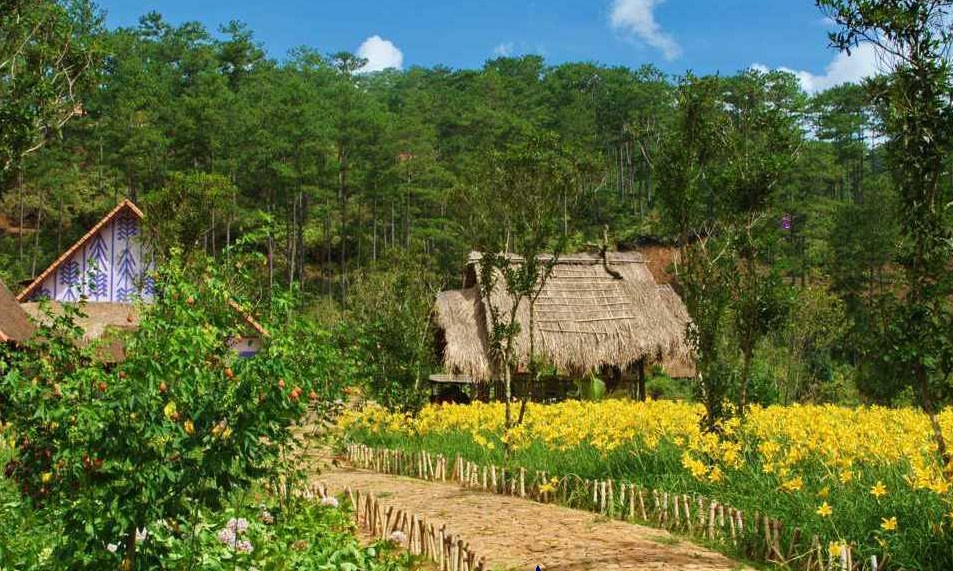 Cu Lan Village – Da Lat tourist destination
The village of Cu Lan Dalat mainly guides visitors to outdoor activities. Guests relax in harmony with the nature of the mountains and forests with a variety of activities. For example: off-road cycling, kite flying, horse riding, wild chicken hunting, stream fishing, life skills training activities, etc. This is a great place to organize teambuilding activities.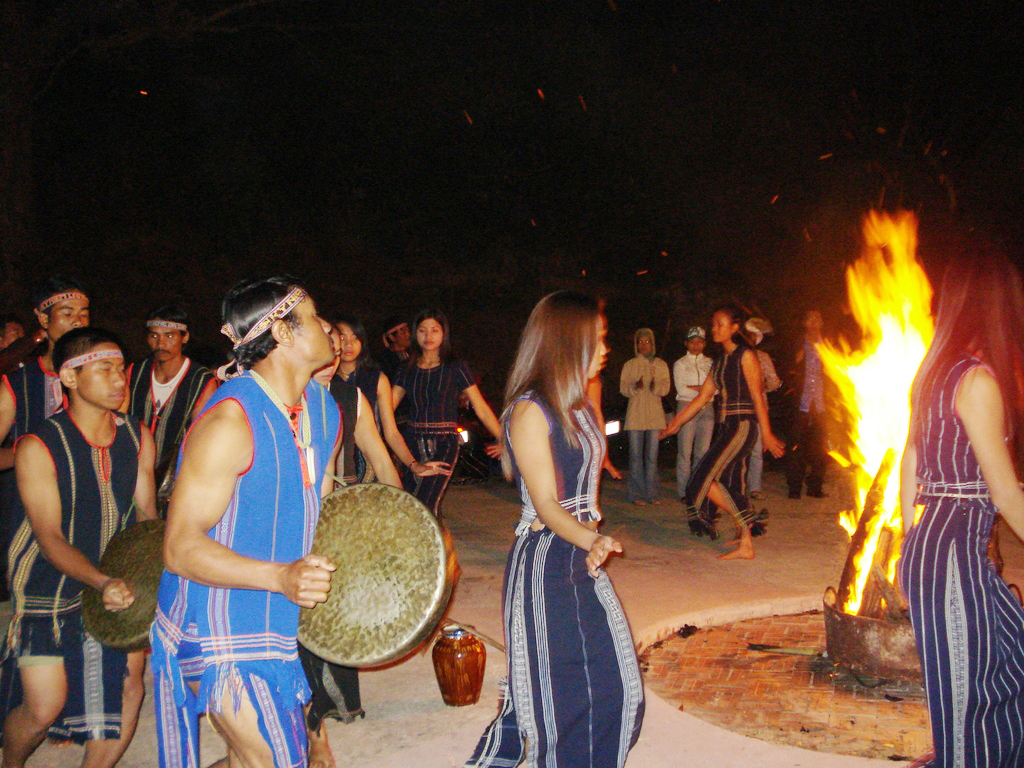 Coming to Cu Lan Village, you can find a peaceful and peaceful feeling due to its attractive natural beauty. Cu Lan Village will surely bring many meanings for your journey in the city of flowers – Da Lat !!!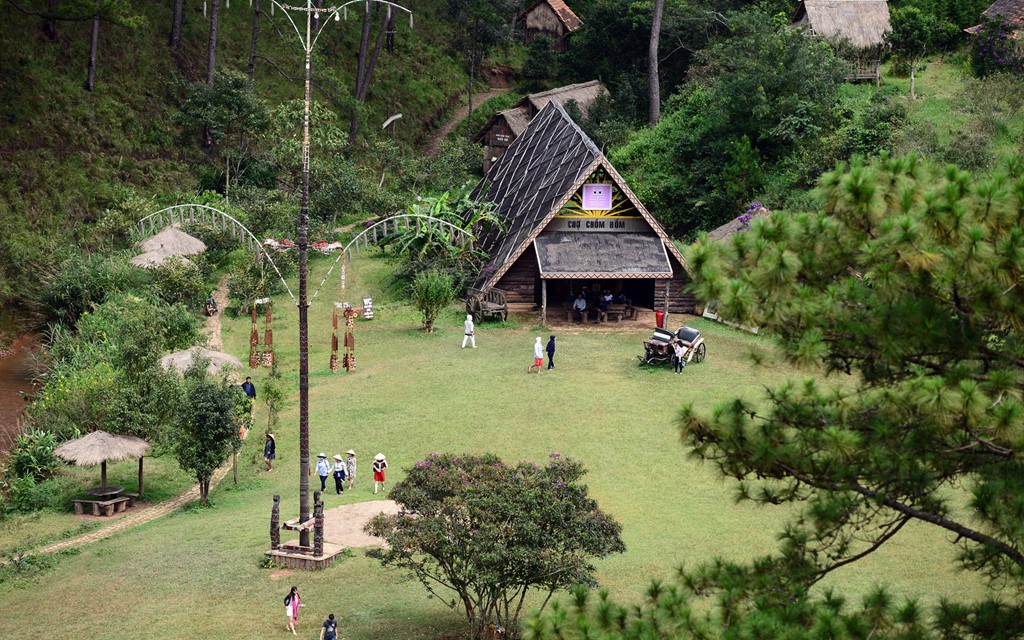 Come and experience Cu Lan Village in Dalat right now!!! There are many interesting things waiting for you at this place.