Da Lat Travel guide – The city of eternal spring
Viet Nam has a long coastline that extends along the eastern mainland boundary and wraps around the southern tip for 3,260 km, a distance geographically longer than the length of the country. With 125 beaches, of which almost of all are beautiful beaches and convenient for tourism but not every country can have.
Traveling from north to south, many famous beaches will be found such as Tra Co, Ha Long, Do Son, Cat Ba, Sam Son, Cua Lo, Thien Cam, Lang Co, Da Nang, Nha Trang, Ca Na, Mui Ne, Vung Tau, Ha Tien, Phu Quoc… Especially, Ha Long Bay, a creation of Mother Nature which is recognized as the World Natural Heritage Site by the UNESCO twice in 1994 and 2000 for its natural beauty and geological value and now listed among the new seven natural wonders of the world.Welcome to Vietnam. Saigon, the exciting southern city, or Hanoi, the northern Vietnamese capital. Hue, the ancient capital of Vietnam to Dalat, the romantic city, fabulous sites as the World Heritage, Halong Bay.
Vietnam is all these things and more, a country with a past as rich as the Soil in the blazing green deltas. This past reads like a romantic legend full of heroic struggles and astounding victories, whereby this small country retained its culture, absorbing and adapting the strengths of its foes but never losing its traditions or its sense of history.
With 54 ethnic groups, most of whom live in remote areas and follow age-old customs, Vietnam offers unparalleled opportunities for cultural exploration in Asia. It is beautiful country, a long, hourglass of land, stretching over 900 miles up the eastern coast of the Indochinese Peninsula. Vietnamese people describe their country as a bamboo shoulder pole slung with two baskets of rice – the fertile southern Mekong Delta and the northern Red River Delta. And Vietnam can accommodate the seasoned world traveler in everything from five star Vietnamese resorts and Asian expats can find even the most modest of Vietnam housing for long term stays.
Da Lat at a Glance
Located on Lam Vien highland, 1500 metre high above sea level,Da Lat city has cool weather all year-round.  The average temperature of Dalat is 20 degree celsius. Because of such advantages, Dalat has very good conditions to grow flowers and develop tourism. Here are Da Lat travel guide for you in the first time come here.
It is just one hundred years old, since the first steps of exploring journey of doctor Alexandre  Yersin ( 1893). Dalat has been being developed for decades.  During world war 1, many French colonists could not come back to  their country,  because of some  political changes . They moved up to Dalat and lived here for relaxing, during that time. Heritage unique architecture of France, people affectionately call Dalat city is the little Paris of Vietnam. Now, it become a well-know tourist city in Vietnam and Indochina as well.
Da Lat is famous for the wide variety of flowers, vegetables and fruits to come from its surrounding farmland. The town is also ringed by countless nature and cultural sites, including beautiful landscapes, evergreen forests and minority villages. With Dalat University alone hosting more than 13,000 students. There's a good chance that visitors will meet with young, enthusiastic and friendly Vietnamese from every corner of the country here. Before you travel Da Lat, you should know some tips for travelling Da Lat to have unforgettable trip.
Place to see in Da Lat
Datanla Waterfalls
While other attractions in Da Lat include visit to mountain, flower garden lake, waterfall is another MUST – VISIT place. You can have chances to ride a thrilling roller coaster from the top of the falls to the woods.
Up the waterfall, there are green pine tree forests which are a hundred years old and flat blocks of stones. The Death Canyon is also the place for visitors to feel adventurous in the cliffs climbing game (canyoning tours), which means climbing up and down the cliffs with ropes. Visitors can book this game at Truong Cong Dinh street, many companies offer canyoning tours up there.They also have cable car to visit the waterfal and Team building activities.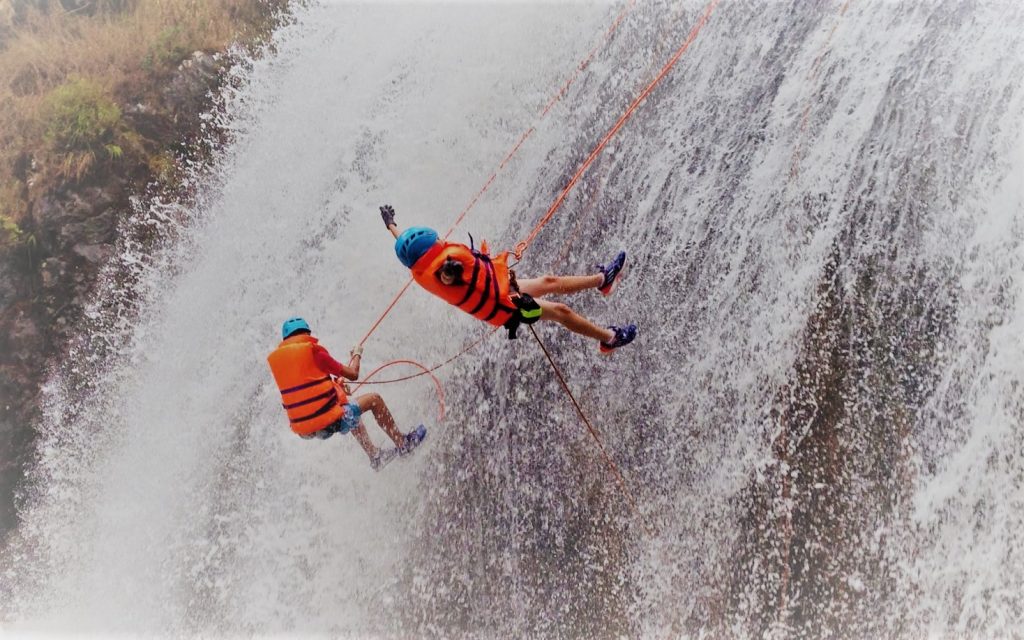 The waterfall is pretty deep, it takes about 10 to 15 minutes to walk from the top to the bottom. or can go by the roller coaster Its length is 1 km, and there are sensor brakes to slow down the speed of the roller coaster when it going too fast to keep a safe distance between the each one. there also are handbrakes to adjust the speed.
Hours : 8 AM – 6 PM
Address : Prenn Pass, Ward 3, Da Lat, Lam Dong
Entrance : VND 10,000 ($0.5)
Strawberry Home Garden
What regretful it is if you visit Dalat – one of Vietnam tourist places, without taking photos in Dalat strawberry farms. Get sweet pictures and strawberry hand-picking experience now. It is worth noticing that visitors can pick strawberry up themselves or buy directly in garden. Since they are fresh strawberry, its price can be a little bit higher than prices in market.
Highly recommended garden :
Nhat's strawberry garden , 162 Thanh Mau 88 Strawberry Garden next to Thanh Mau Village Hiep Luc Strawberry Garden in Hiep Luc Ecological Complex
Da Lat Flower Graden
If you love flowers, Da Lat flower garden is a ideal destination for you. In Vietnam, Da Lat is named as the City of Love not only because of man-made constructions but also variety of flowers making up beautiful natural sceneries.
Once coming to "the city of thousands flowers" – Dalat – in Vietnam Central Highlands, it would be a huge mistake for tourists to skip its collection of flower gardens. From the city's immense one to local farms, people are supposed to be drown in the beauty of this "Kingdom of flowers". The best time to see the vast charming attractiveness of this Dalat "speciality" is in winter season, especially in December and January when the Flower Festival is held.
Hours : 7:30 AM – 4 PM Address: Tran Quoc Toan, Ward 8, Da Lat, Lam Dong Entrance : 30,000 VND ($1.5)
Truc Lam Temple by Cable Car
The Truc Lam Pagoda enjoys a hilltop setting and has splendid gardens. It's an active monastery, though the grounds frequently teem with tour groups. Be sure to arrive by cable car (the terminus is 3km south of the centre, up a short road next to the long-distance bus station), which soars over majestic pine forests.
With around 50,000 VND – 70,000 VND for adults and 30,000 – 50,000 VND for children for round trip, you could overlook embracing view of Da Lat including strawberry garden, pine forest, flower garden in glass house. Moreover, cable car will connect from Truc Lam lake to Truc Lam temple, you can see overwhelming gorgeous view of Da Lat city.
Lake of Sighs ( Ho Than Tho)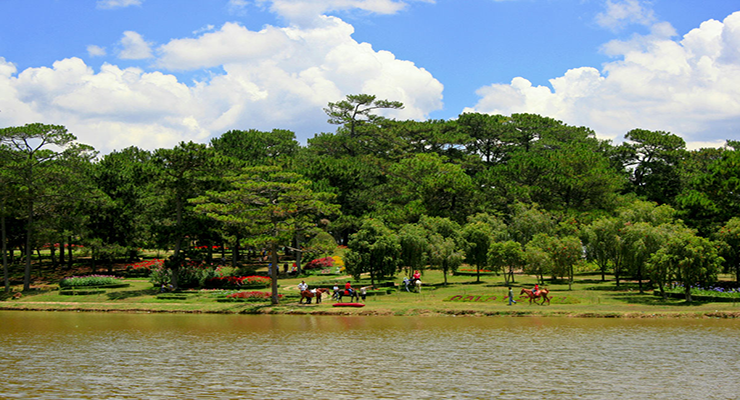 It is located in the East of Dalat and it is 5,8 km far from the city center. In the past, the lake used to be a swamp. In 1937, the French built a dam to retain water from Cam Ly stream then they made it a lake with an area of 8,5 ha and it provides water for the entire city of Dalat.
When they realized that the place was a deserted area, the French called the lake "Lac des Soupirs". Soupirs means the sound of wind blowing in the forest, but it also has another meaning; the sight. The second meaning seemed to make sense than the first one, so the lake has been called the name "Lake of Sigh".
Hours : daily Address : Ho Than Tho , Ward 12, Da Lat, Lam Dong Entrance fee: 20,000 VND ($1)
Crazy House (Hang Nga Guest House and Art Gallery)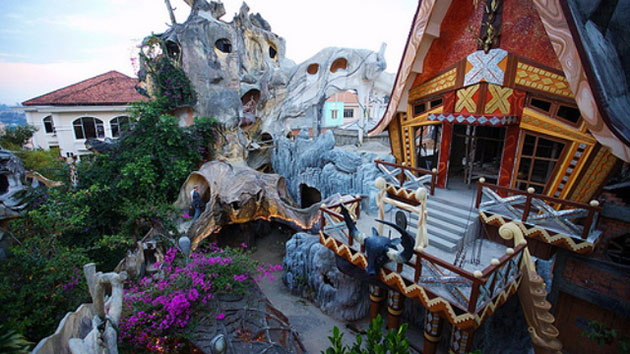 The brainchild of owner Mrs Dang Viet Nga, the Crazy House has been an imaginative work in progress since 1990. Hang Nga, as she's known locally, has a PhD in architecture from Moscow and has designed a number of other buildings around Dalat.
Hang Nga started the Crazy House project to entice people back to nature and although it's becoming more outlandish every year, she's not likely to have any trouble with the authorities. Her father, Truong Chinh, succeeded Ho Chi Minh as Vietnam's second president from 1981 until his death in 1988. There's a shrine to him in the ground-floor lounge.
Hours: Daily 7:00 AM – 6:00 PM Address : No3 , Huynh Thuc Khang Street, Da Lat Entrance fee: 20,000 VND ($1)
Lam Ty Ni Pagoda ( aka the Mad Monk Temple)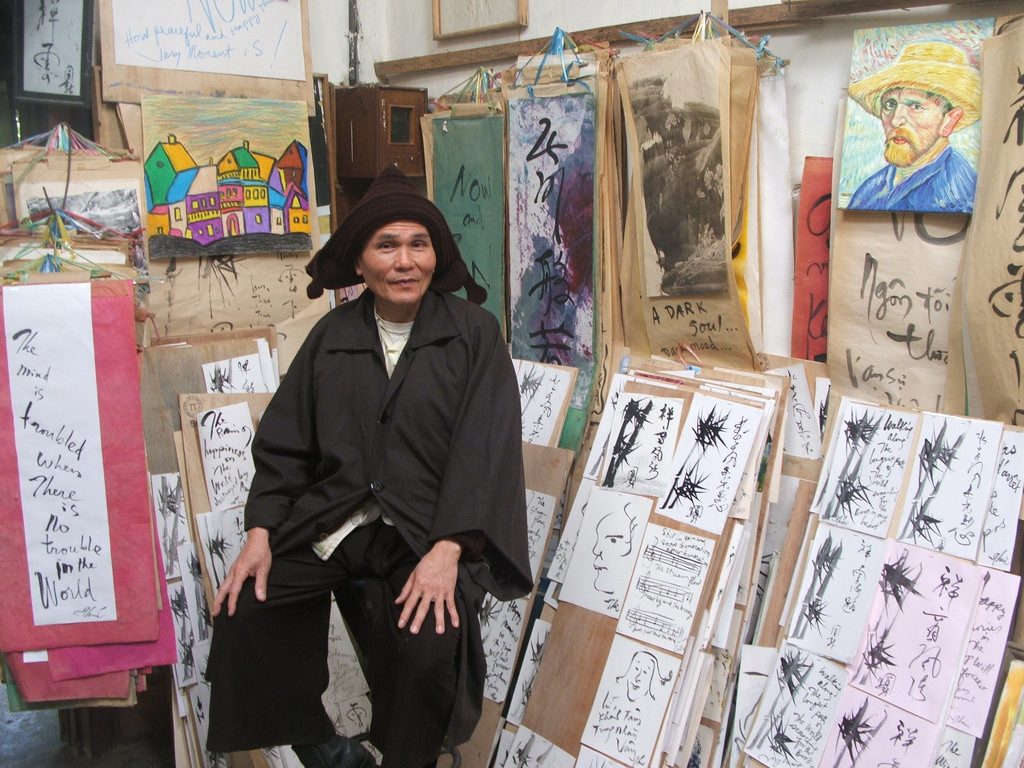 This small monastery is a mix of a religious site with a lovely garden and an art gallery run by a kind of Zen monk/painter called Vien Thuc. He is unlike 'normal' Zen practitioners and is very energetic, able to chat with people in many languages including French, English, Swedish, Chinese, Thai and of course Vietnamese. His art collection might not be to everybody's taste but certain exhibits are still very interesting.
Some visitors find his operation a bit odd and un-Zen like, however others help spread the good word around. Many tour companies now include this place in their Dalat tour program. Visit the so-called 'Mad Monk Temple' to see for yourself.
Opening Hours: All year round 
Location: 2 Thien My (not far from Hang Nha House) 
Linh Phuoc Pagoda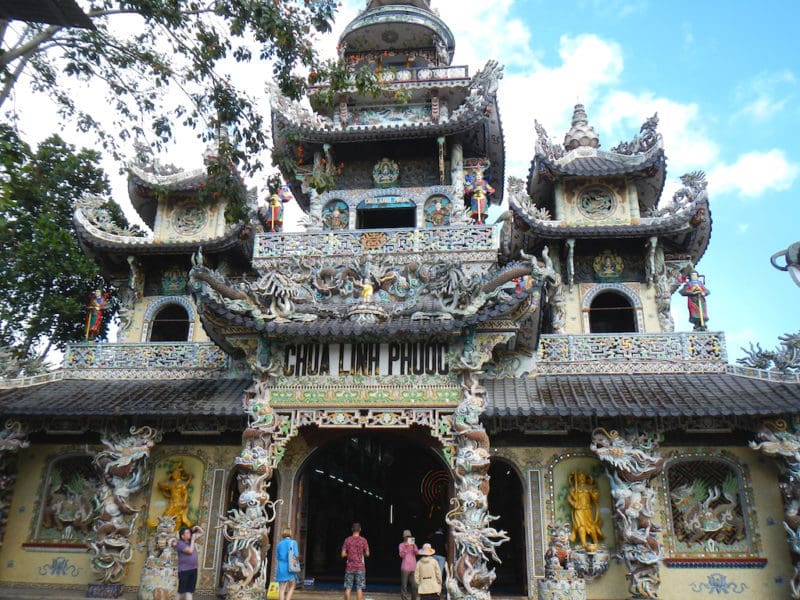 The pagoda is a beautiful Buddhist shrine in Da Lat, every surface of which is covered in stunning mosaics. Completed in 1952, the pagoda is often referred to as the pagoda of broken glass due to the 49-metre-long dragon's head at the entrance gate, which was meticulously pieced together from 12,000 glass bottles. The main hall consists of two rows of cobblestone mosaics and there are also many intricate mosaic bas-reliefs featuring the histories of the Lotus Sutras and of Shakyamuni. The walls, ceilings and structures of mythical creatures are all inlaid with thousands upon thousands of small pieces of broken terracotta, porcelain, and glass. In front of this pagoda stands a 37-metre-high bell tower that's considered to be the highest in Da Lat.
Opening Hours: Daily 08:00 – 17:00 Location: 120 Tu Phuoc, Trai Mat Village, Ward 11, Da Lat Price Range: Free
Da Lat Central Night Market
Night market offers what seems like an endless number of food stalls, which spill into the streets around Nguyen Thi Minh Khai. Offering many local favourites at affordable prices, some of the most popular ones include traditional rice noodles, banh mi, Vietnamese pizza (grilled rice paper with a variety of topping), and finish it off with fresh soy milk.
The market attracts many people during the evening – some for the food, some for the atmosphere, and some to perform or to watch street performers. Hip-hop dancing, roller skating, and jainzi (shuttlecock kicking that's like badminton with your feet) all happen in the market's open spaces. Though freshly-cooked food is the focus of the night market, other items, including textiles, traditional clothes, flowers, and fresh produce are all available as well.
Xuan Huong lake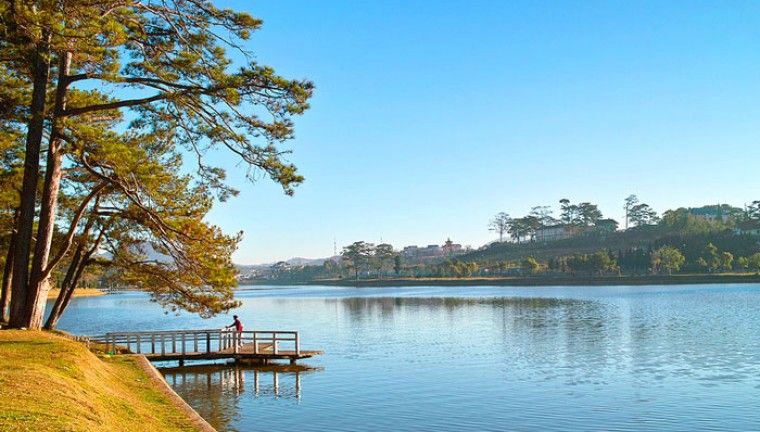 The lake has an area of 32ha and the average depth of 1.5m. It is located on an elevation of 1,478m above sea level and it is considered as the heart of Dalat. Xuan Huong Lake in former times was the valley with Cam Ly stream running through, is inhabited by Lach residents.
Around the lake and the pine hill are the green lawns stretching. Walking along Xuan Huong Lake, you can go to Cu Hill, Yersin Park, and flower Garden of City. You can paddle on the lake watching the sightseeing, or rent the bikes to run along the lake, or stroll in the balmy air of Xuan Huong Lake.
Valley of Love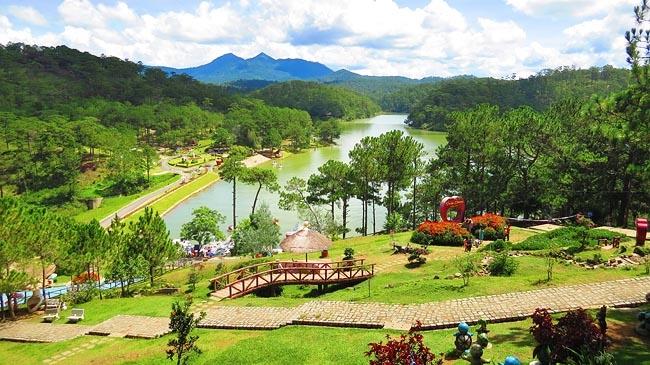 The Valley of Love is a picturesque valley of rolling hills with a lake as its centrepiece, serving as a romantic getaway for locals and tourists. The French originally named the area Vallée D'amour (The Valley of Love) in 1930, due to its tranquil setting and greenery. The name was changed to The Valley of Peace under the reign of King Bao Dai, and in 1953 was changed once again to its current name, The Valley of Love or Thung Lung Tinh Yeu.
Bao Dai Palace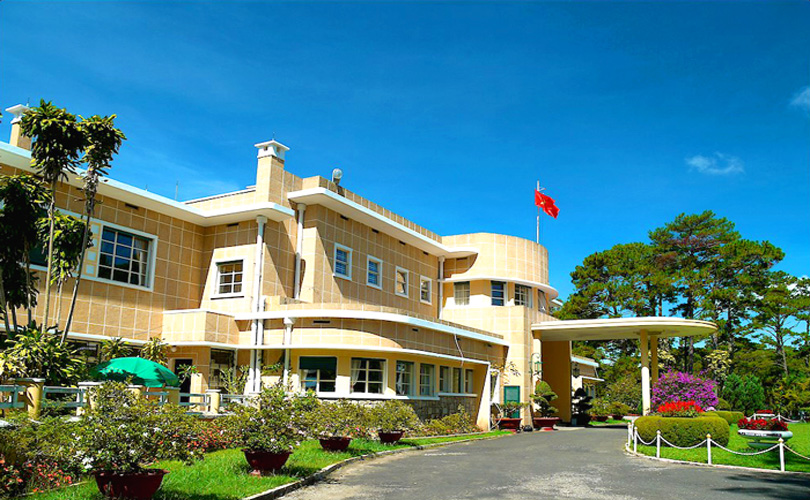 The Da Lat Flower Gardens house an extensive collection of native and exotic flowers, and for this reason, Da Lat is dubbed "the city of flowers" in Vietnam. Founded in 1966, the gardens feature more than 300 different kinds of flowers, many of which blossom all year round. Visitors can explore a variety of different gardens, including a giant cactus garden, fields of orchids, and rose, mimosa, and hydrangea displays. There are also finely-trimmed topiary displays found throughout the park. The park entrance greets visitors with an arc-shaped flower arrangement featuring hundreds of impressive flowerpots.
Things to eat in Da Lat
1. Banh uot ga (Wet Rice pancake with chicken)
Vietnamese people often eat banh uot, or "wet" rice pancakes, with Vietnamese pork roll cha and fermented pork sausage nem chua. But Da Lat people's favorite banh uot is the one served with chicken meat and chicken innards. Let us share you Da Lat travel guide where to eat this cake. Place to eat: 47 Tang Bat Ho Street.
2. Banh trang nuong (Grilled rice papers)
The popular snack, often dubbed "Vietnamese pizza" with toppings such as egg and cheese, is said to have been invented in Da Lat before gaining nationwide popularity in recent years. The town's best banh trang nuong is said to come from this little yet always crowded diner at 180 Bui Thi Xuan Street. At about US$1, you can have a Vietnamese pizza with mixed toppings — egg, cheese, pate, dried beef and mayonnaise. Basically anything that you put on the crispy rice crackers.
3. Nem nuong (Grilled pork roll)
Da Lat's nem nuong is not different much from its Nha Trang's cousin. The grilled pork stick is equally tasty and totally worth checking out. Ground pork is rolled around a bamboo stick and grilled, before being served with deep-fried rice paper rolls and raw vegetables. The best thing about nem nuong is its dipping sauce made from a finely ground liver, prawn, pork and peanuts. Place to eat: 254 Phan Dinh Phung Street.
4. Beef noodle soup
Cong, a restaurant situated near the University of Da Lat, is the town's most famous bun bo shop. At VND35,000, a bowl of bun bo is big and rich with lots of meat. Place to eat: 1 Phu Dong Thien Vuong Street.
5.Oc buou nhoi thit (Snail stuffed with minced pork)
To make this favorite snack, the meat of the giant freshwater snail called pila is mixed with minced pork and lemongrass. The town's most popular shop is at 33 Hai Ba Trung Street, which is often praised for the secretive and unique recipes of its dipping sauce.
6. Banh canh gio cha (Tapioca noodle soup)
Yet another protein-rich food which is supposed to keep you warm in the cold weather of Da Lat. It is, in fact, one of local people's breakfast staples. The tapioca noodle soup is topped with deep-fried pork roll (cha), fish balls, trotter cuts and pork slices. A little diner at 15 Nha Chung Street is said to be the best seller with the homemade noodle.
7. Chiken porridge, chicken vermicelli
These dishes are best eaten after a long walk around the town at night. A portion is not big but it still has enough protein to help you recharge after the walk. Since it is served hot with green onions and pepper, it can really keep you warm. Place to eat: 10A Huyen Tran Cong Chua Street.
8. Banh mi xiu mai (Shumai baguette)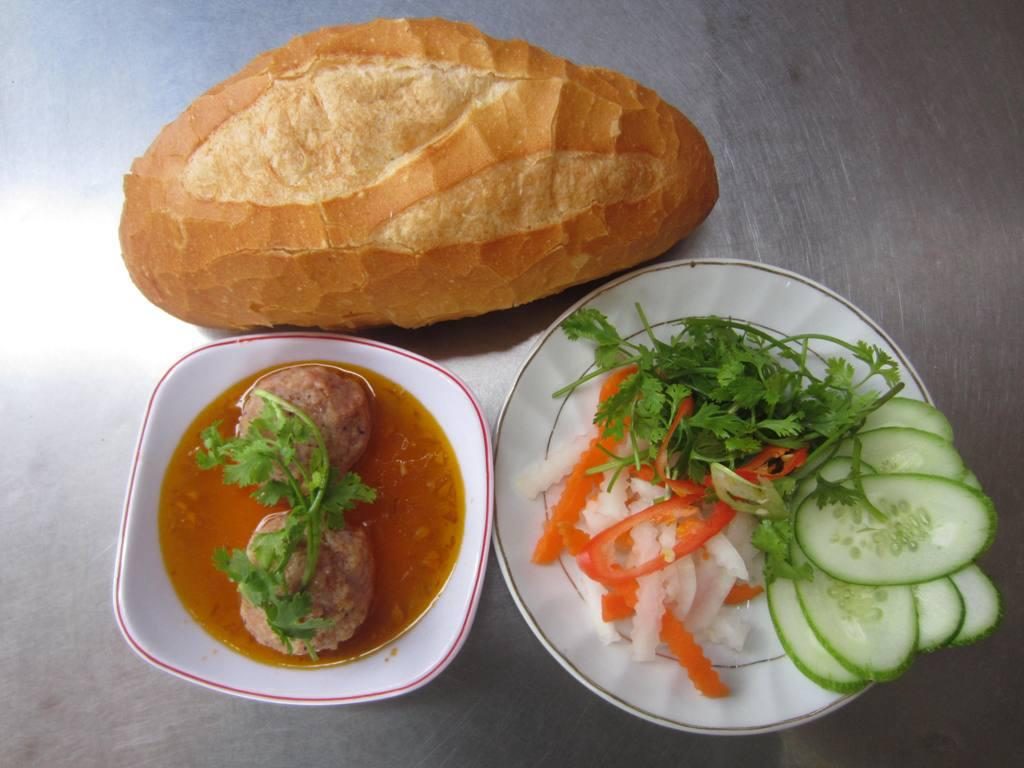 The food is without a doubt a signature of Da Lat, even though neither the pork balls (shumai) nor the baguette is originally invented there. People in many other provinces and cities are crazy about the food, especially in Ho Chi Minh City, where several street sellers and restaurants have been trying to replicate the success. Place to eat: the intersection between Tran Nhat Duat and Hoang Dieu streets.
9. Hot soy milk
In Da Lat, you can never go wrong with a glass of hot soy milk. At the market in the downtown the drink is often served with either Chinese cruller called quay (yu char kway in Chinese), or French pastries such as croissants and pâte à choux. If soy milk is not your thing, you can order mung bean, black bean or cocoa milk instead.
10. Cheese Yogurt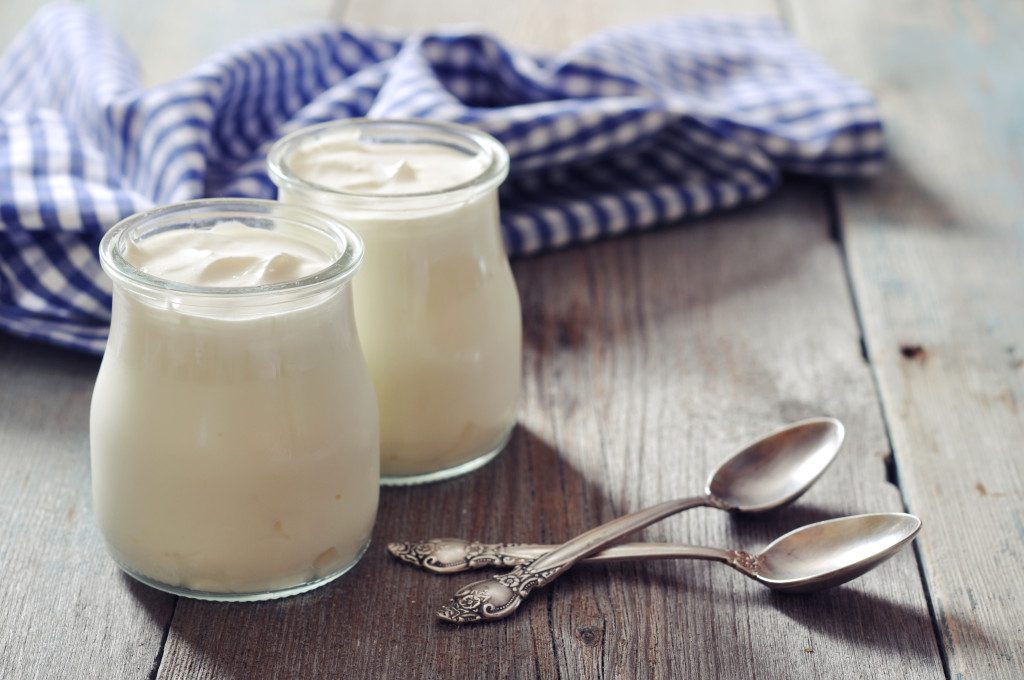 Although there is nothing extraordinary about the dessert, it is now the new favorite in town. Many people claimed that they cannot get enough of its creamy and sour taste. Place to eat: 48 Khe Sanh Street.
Focus Asia Travel: Da Lat Tours
Option 1: Hiking/ Trekking Liang Biang Peak Tour
►Depart from: Your hotel or our office ✦ End at: Your hotel or our office.
►Duration: 01 day (14km trek – 5 hours trek) ✦ Departure Date: Daily
►Activities: Trekking, Sightseeing & Discovery
►Place to visit: LangBiang Mountain, vegetable farm, coffee plantations, Lat village, long houses, traditional architecture church.
►Transportation: car or van depend on your group size, motorcycle (if desire)
►What to Bring: hat, sunscreen, repellence, camera, comfortable walking shoes.
►Inclusion: English speaking tourist guide, Vehicle, entrance fees and tourist permits, bottled water, Dalattrip souvenirs.
►No Inclusion: Lunch (9$/pax extra if desire), personal major medical including evacuation insurance coverage is recommended
Option 2: Bike & Raft from Dalat to Nha Trang Full day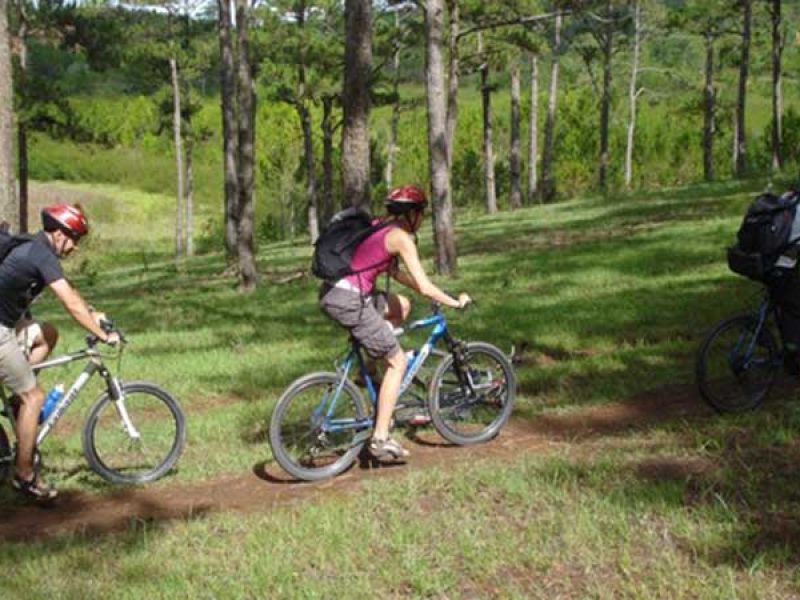 The first section of the ride starts in pine forest and rolls through the hills with beautiful views of farms, countryside and Nui Ba Mountain. There is one final 3 kilometer climb to the top of the pass before some serious downhill. The 28 kilometer, uninterrupted downhill section is the longest section of downhill we offer. And the longest we have been able to find.
After reaching the bottom of the pass we pull over to the side of the river and climb off the bikes and into the inflatable 2 man kayaks, purpose made for the kinds of rapids we encounter on the Cai River. This river forms from the many tributaries flowing out of the mountains we have just ridden down. We float down the river for a half an hour or so before stopping for a picnic lunch break.
After lunch we jump back into the boats and tackle a couple more sections of rapids, enjoy the fantastic scenery, and float our way closer to Nha Trang. At the end of the rafting we climb out of the river and into our vehicle for a short 40 minute ride to the city center. The total riding distance is customizable with about 60 km being the norm. The rafting section is about 10 kilometers.
Meals: Picnic Lunch Accommodation: NA Activities: Mountain Biking, Rafting in 2 man inflatables Biking Grade: 6 – Easy to Moderate. Transportation: Front suspension, aluminum frame mountain bike, 2 man kayak, minibus
Option 3: Canyoning Half day Tours
This one day trip starts to the south of Dalat City. We drive along picturesque scenic roads to the trailhead, where we start our journey.
At the practice slope you'll learn the basics of knot tying, harness wearing, hardware, and proper rappelling technique. After the guides are satisfied that you've got it down, you'll head down your first rappel! It is an exciting 15 meter descent into the river below.
There is a beautiful waterfall right next to the area we descend into. From here we head further down the canyon to a spectacular natural water slide. We take our time having a couple of goes at it before continuing downriver.
The trail meanders over some gently rolling, jungle fringed hills along the side of the river, and at points we have to get down into the river itself to continue forward.
We have two more exhilarating rappels through waterfalls, including the infamous "Washing Machine" before we walk out of the canyon (45 minutes) and meet our vehicle for transport back to Dalat.
Meals: Picnic Lunch Accommodation: NA  Activities: Hiking, Rappelling, Water sliding and Swimming Trekking Grade 5 – Moderate. Canyoning Grade 5-7
Option 4: Culture Tour: Truc Lam Pagoda, Tuyen Lam Lake and Datalan Waterfall Full day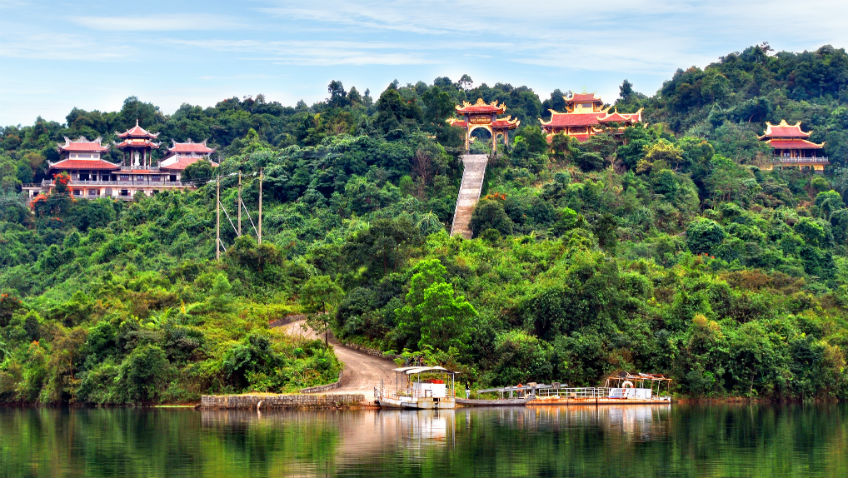 08:30 Pick up from hotel in Da Lat. Getting little bit outside the city, you can enjoy airy space at RoBin Hill, Dalat Cable Car Station to get the panorama view of the Da Lat City and enjoy the marvelous sight of the pine forested valley stretched down to the South. Then board the cable car for an enjoyable ride above pine forests and rolling hills to Truc Lam Zen Monastery – the largest Institute of Meditation in Vietnam. Built in 1994, the young monastery overlook Tuyen Lam Lake and follows the practice of Truc Lam, started by Emperor Tran Nhan Tong (1258-1308), who gave up his throne to travel around Vietnam as a Buddhist monk.
Visit the pagoda and then take a relaxing boat trip on Tuyen Lam Lake, also known as the lake where rivers, springs and forests meet. Built in the 1980's, it is one of the largest and most beautiful lakes in the area.
Continue to visit Datanla Waterfall, located in a beautiful valley, 5 km from the city centre. Here you can experience an exciting roller coaster ride. Datanla roller coaster is used both as a thrill attraction and also as a real transportation system. The coaster is used to reach and visit Datanla Falls which are at the bottom of a gorge. Unlike other roller coasters, the departure is located at the top of the track and the sleds have to go down the slope to reach the bottom of the ride.
Meal : N/A Accommodation: N/A
Summary on Da Lat Travel Guide
This what to do in Dalat travel guide offers you amazing experiences of all aspects in this city raning from nature, food, history and culture. Don't let Dalat be a dream. Prepare your pack and plan your private tours. We share you some useful travelling tips to Da Lat above. Contact with FocusAsia Travel, we can bring you unforgettable trip in Da Lat. Note what you want to discover and keep it in your pocket. Da Lat awaits !!!