A Foodie's Day In Tokyo
So you came to Tokyo to eat? You'd need a whole month just to make it through the highlights of this world-class – some would say world's best – food city. But you can do a lot in a day, from trawling the markets and department stores to splurging on sushi and sake. You can enjoy a foodie's day in Tokyo.
The best thing about Tokyo for food-lovers is you can eat and drink well on any budget. This itinerary hits the higher end of midrange (you could spend less, but you could spend a whole lot more). Take it down a notch by swapping one of the meals for ramen, which hardly ever disappoints.
Morning at the market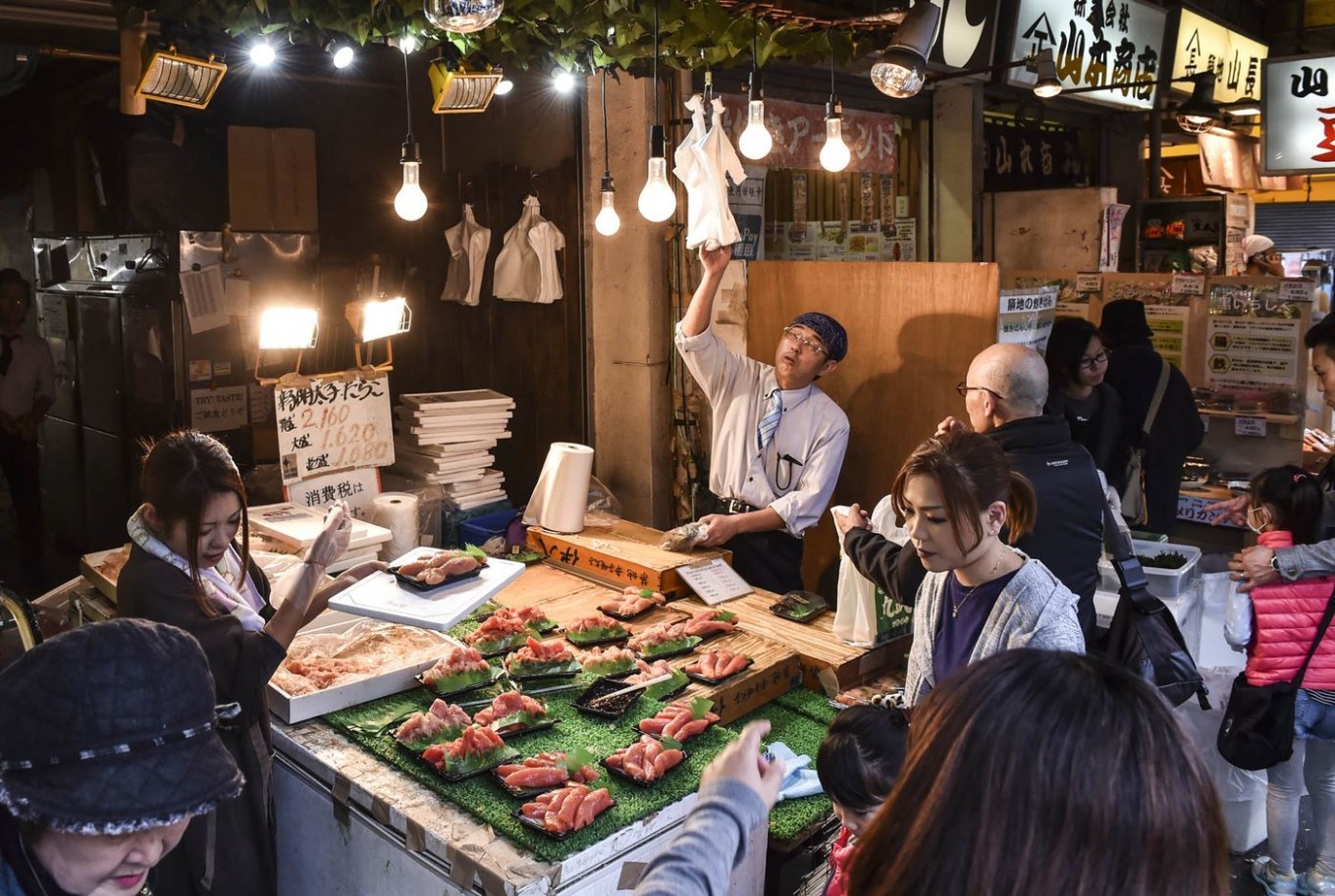 A foodie's day in Tokyo naturally begins with a morning trip to Tsukiji Market. The city's famed fish market is divided into two parts: the inner market (officially known as the Seafood Intermediate Wholesalers' Area) is where the tuna auction takes place most mornings around 6am – though you'll need to get there a lot earlier to join the queue if you want to score one of the 120 coveted spots to view the auction.
Not keen to rise so early? The outer market is where to go to find dozens of vendors selling essentials of Japanese cooking, such as the floss-like katsuo-bushi (flakes of dried bonito) used to make dashi (fish stock), the delicate sheets of nori (laver) used to wrap sushi rolls, and the tart, colourful pickles that complete the meal.
Scour the narrow lanes for takeaway counters such as Yamachō, which specialises in tamago-yaki, the rolled omelettes served at sushi restaurants (but also good for breakfast). It can get very crowded here, so it does pay to come earlier rather than later. Fortunately, Turret Coffee, nearby maker of excellent lattes, opens on weekdays from 7am.
Note that Tsukiji inner market is scheduled to move to a new facility in Toyosu in October 2018. It's as yet unclear what visitor access will be like at the new market, so if the tuna auction has been on your bucket list the time to go is now!
Sushi lunch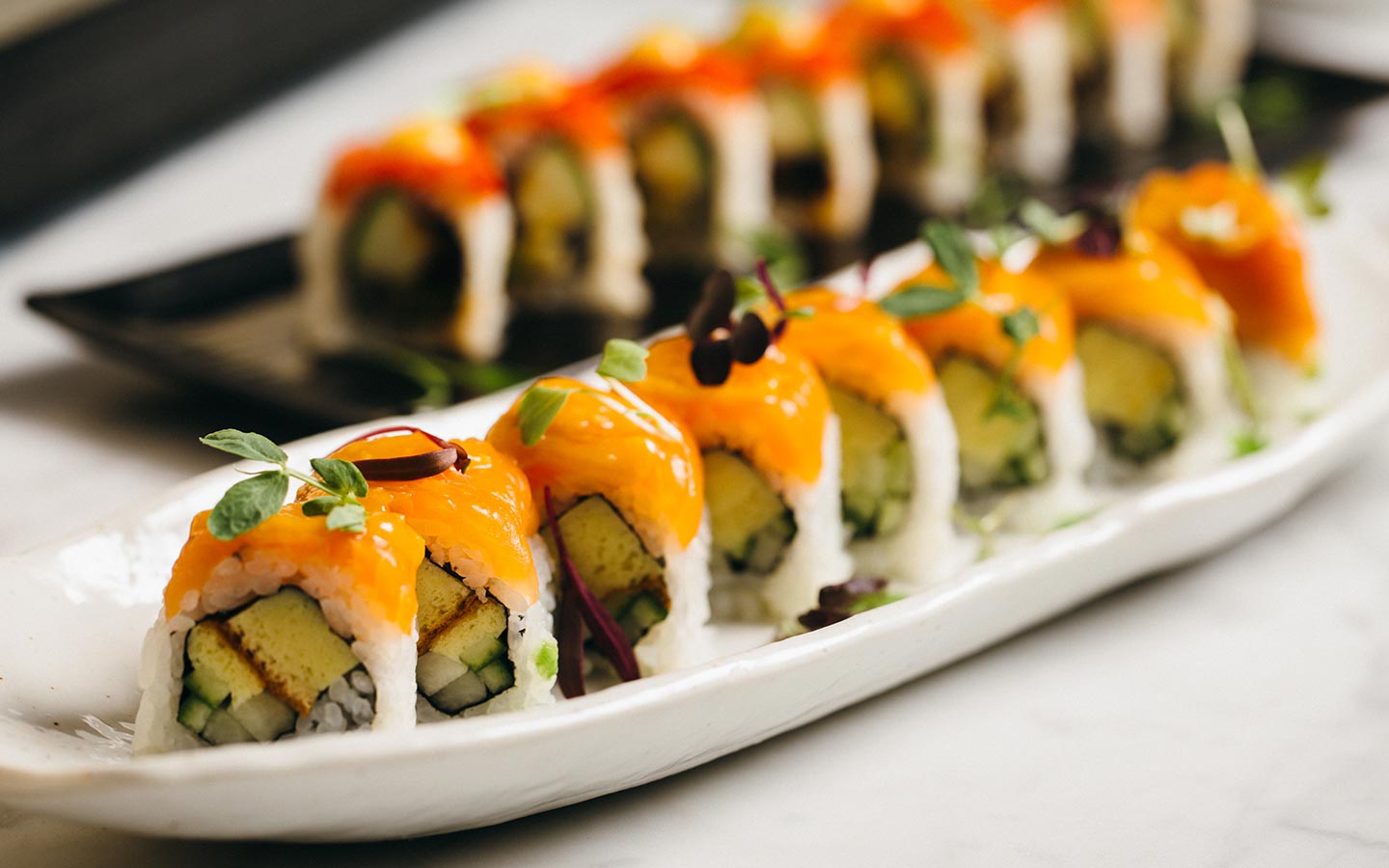 A morning at the fish market is bound to work up an appetite for sushi. Dining at one of Tokyo's top-rated sushi counters is an experience of a lifetime, but it doesn't come cheap – which is why we love sushi for lunch. A meal at midday can cost half of what it does after dark (or even less, especially if you're not knocking back the sake).
You can't go wrong with Kyūbey, a Tokyo institution for over 80 years. Kyūbey offers a winning combination of reliable quality, welcoming service and cost performance. Go for the omakase (chef's choice), which features a selection of the day's best catch, prepared one piece at a time. Book ahead for the 11.30am seating (otherwise you'll have to queue).
We also love Kizushi for its old-Tokyo vibe and old-Tokyo taste: the sushi here is salted and marinated using techniques handed down through the generations. Also, the shop is in a charming wooden house. Reservations are recommended (and required for dinner).
Gourmet shopping in ginza and nihombashi
Ginza is Tokyo's premier shopping district and a gourmet hot spot. Classic department store Mitsukoshi has an excellent depachika (basement food hall), which carries perfectly ripe produce, sun-shaded tea, marbled wagyū (Japanese beef), sculptural sweets – you name it – from top producers. This is also where you'll find examples of Japan's famously unblemished (and super pricey) fruit, given as gifts. Swank mall Ginza Six has a fittingly swank food hall as well. Boutique Akomeya sells artisanal ingredients, like soy sauce and miso, and beautiful traditional kitchen implements, such as shamoji (rice paddles) carved from hinoki (cedar) wood.
Neighbouring Nihombashi – home of the original fish market, before it set up in Tsukiji – has several, venerable old gourmet stores. Hit up the Coredo Muromachi complex, which has branches of Nihombashi native shops as well as famous purveyors from around Japan. See demonstrations of gorgeous, seasonal wagashi (Japanese sweets) being made at Tsuruya Yoshinobu.
Tea break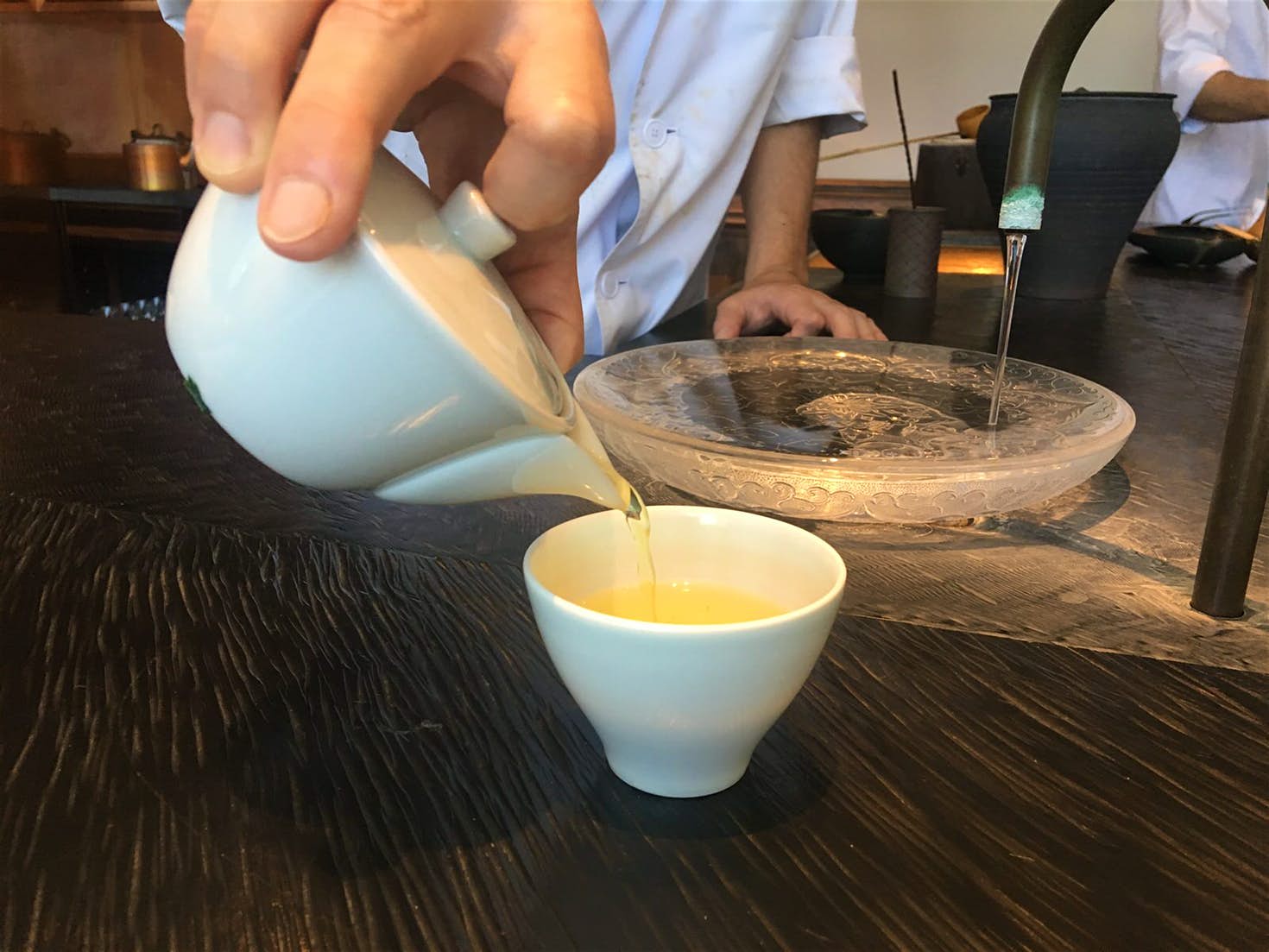 For years, Tokyo has been enamoured with coffee, but recently the city is on a tea kick. There is a growing number of tea salons that can help you sort out your gyokuro (premium-grade green tea made from young leaves grown in the shade) from your sencha (green tea from unshaded young leaves) – not to mention all the other varieties of tea from various regions of Japan.
Sakurai Japanese Tea Experience may sound like a tourist trap but we assure you it is not. It's a gorgeous little space, with a minimalist counter, elegant tableware and a well-edited selection of teas served individually or as part of a tasting flight. They also do tea cocktails (the owner used to be a bartender).
On the more traditional side of things, there's Chashitsu Kaboku, run by Kyoto's most famous tea purveyor, 300-year-old Ippōdō. Here you can sample koicha, 'thick tea' served in formal tea ceremonies (much thicker than ordinary matcha, powdered green tea). Both shops sell packages of tea and tea utensils to take home.
Izakaya dinner
Just as you wouldn't visit the UK without eating in a pub, you can't visit Japan without eating at an izakaya. These are classic eating and drinking establishments, where sake (or beer, or whatever your drink of choice may be) is paired with small dishes of raw seafood, simmered tofu, fried chicken, braised pork… getting hungry again yet?
Shinsuke, near Ueno Station, is held up by many to be an ideal izakaya. It's been around for nearly 100 years, the menu is always seasonal (and the food never stodgy), the daiginjō (top-grade sake) always goes down smooth, and it always has a lively atmosphere. For something with a more contemporary edge, try cult favourite Narukiyo, in Shibuya, where you can tuck into decadent sashimi platters while listening to The Pogues and trying not to giggle at the cheeky decor.
Night cap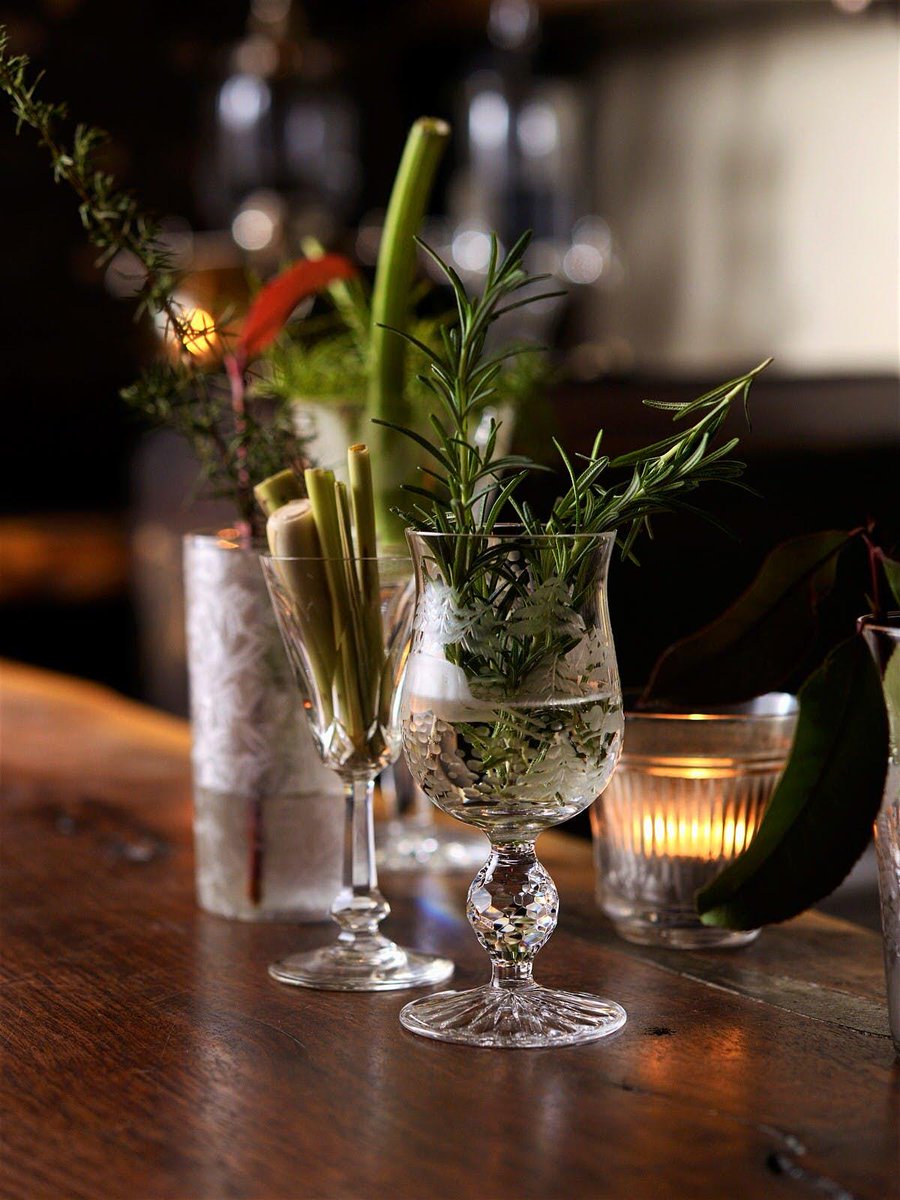 Wind down the day by raising a glass in Shinjuku, centre of rainbow-coloured electrified streetscapes and a 24-hour entertainment scene. Zoetrope is one of the neighbourhood's myriad tiny, laser-focused bars – with the world's best collection of Japanese whisky. BenFiddich is hands-down Tokyo's coolest cocktail bar, serving up strong, herbal concoctions in dreamy surrounds.