6 Best Activities in Da Nang
The best activities in Da Nang offer a new perspective of the bustling coastal town for travellers of any age, personality and lifestyle. Thanks to numerous tour operators found within the city centre. You can easily visit and enjoy fun things to do in Da Nang's countryside and verdant mountains. Adventure lovers get to cruise along Vietnam's highest pass on high-powered motorbikes. While Da Nang's iconic war sites and museums are great for travelling history buffs. If you prefer staying within the comforts of Da Nang City, there's still plenty of fulfilling activities that don't put a huge dent in your wallet. Read on for our list of the most popular things to do in Da Nang. All of which are well-worth the time during your holiday.
Vietnam war tour to the DMZ
Located 120km north of Da Nang, the old Demilitarised Zone (DMZ) is popular for fans of military history. It is possible to see hundreds of weapons, artillery and military tanks left behind by foreign troops. Prominent sites within DMZ include the Rockpile, Dakrong Bridge, Hamburger Hill, Ho Chi Minh Trails, Khe Sanh, Lang Vay Special Forces Camp, and Vinh Moc Tunnels. While the DMZ is located closer to Hue, there are plenty of tour companies offering roundtrips from Da Nang City. Tours start from USD80 upwards for two people. It is inclusive of hotel transfers, an English-speaking guide, lunch, refreshments, and entrance fees to all military sites.
Da Nang Off Road Tour
If you want to travel Da nang in different way, off-road tour is good choice for you. Da Nang off-road tours take you on a jungle trail to traditional villages, ornate pagodas, and iconic war remnants along the way. You are chartered via jeep or 4WD towards Marble Mountain, which houses rare wildlife species, limestone caves, and Buddhist temples. The next stop is Monkey Mountain to visit Linh Ung Pagoda, Ban Co Peek, Son Tra View Tower, and a 1960s army radar station. Army radar station offers a panoramic view of Da Nang city and the bow-shaped coastline of Da Nang Bay. Priced at USDV200 onwards, there are also off-road tours to other locales in Da Nang such as the UNESCO World Heritage Site of My Son, My Lai, and Quy Nhon.
Surfing
If you like water sports activities, surfing is one of the most popular activities in Da Nang thanks to its warm climate and expansive beaches with great waves. Surf season is between the months of September and March, with an average water temperature of 25. My Khe Beach and Non Nuoc Beach are popular spots for a wide array of recreational activities. There are plenty of surf and stand-up paddling classes available for inexperienced visitors. Guided by English-speaking trainers, these lessons take approximately two hours and are inclusive of soft surfboards and rash vests.
Cooking Classes
You love cook? Cooking classes are conducted in five-star hotels and popular local restaurants in Da Nang, where you'll get a hands-on approach in preparing traditional Vietnamese cuisine. Priced at USD5o onwards, each class is inclusive of a brief introduction to Vietnamese-style cooking techniques and a visit to the local market to shop (and bargain) for fresh ingredients, produce, meats, herbs and spices. Guided by an English-speaking trainer, you'll learn how to cook authentic Da Nang dishes such as banh xeo, cao lau, my quang, and tuna braised in claypot.
Spa Treatment
A pampering spa treatment is the perfect end to a day of exploring Da Nang City and beyond. The coastal town's numerous five-star resorts such as InterContinental Danang Sun Peninsula Resort and Hyatt Regency Danang Resort and Spa are fitted with luxurious spa centres that offer an array of body wraps, scrubs and massages, as well as reflexology and facial treatments. Alternatively, you can also opt for standalone Da Nang spa centres.  Spas are scattered throughout the city centre some outlets include Sense Spa, Charm Spa, and Queen Spa.
Hai Van Pass Motorcycle Tour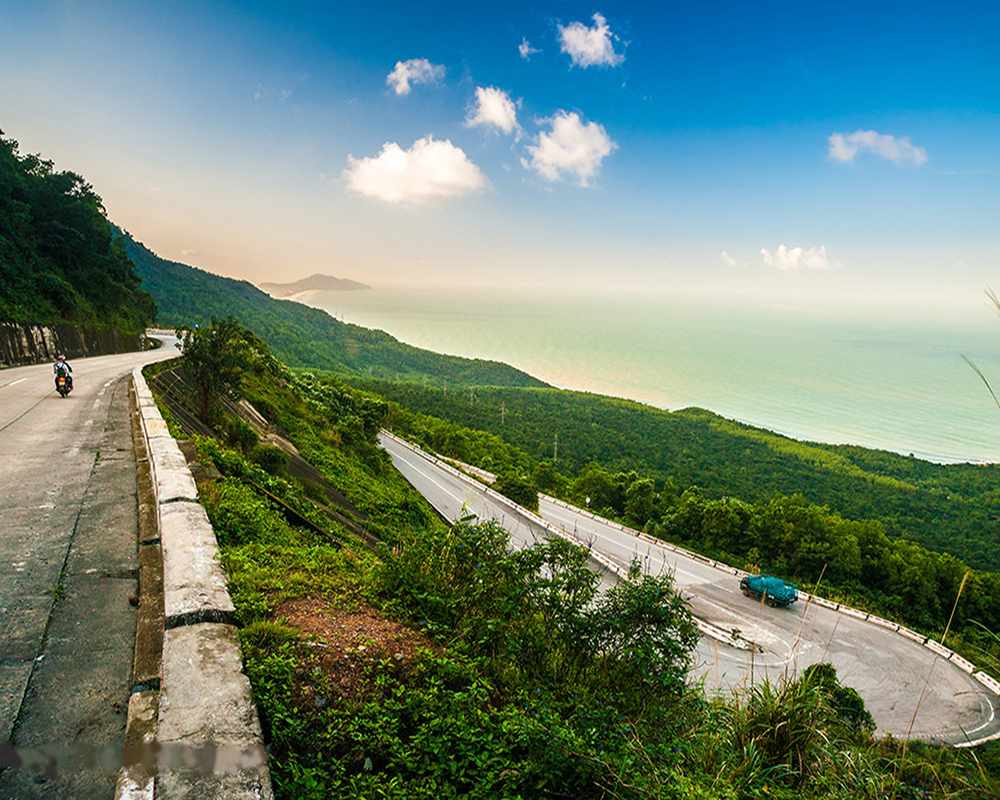 You want to adventure? Hai Van Pass motorcycle tours are popular amongst thrill-seeking motorcyclists as the Vietnam's highest pass boasts sudden curves and blind corners, not forgetting gorgeous views of Da Nang Bay. Standing at 500m above sea level Hai Van Pass is located on the border between Thua Thien-Hue Province and Da Nang City, housing Tran Dynasty's Hai Van Gate, Hai Van Tunnel (ASEAN'S longest tunnel), and a decrepit French-built fort. Do note that Hai Van Pass motorcycle tours can be challenging for new riders – expect 25 kilometres of uphill slopes, an average temperature of 17°C, and rainy weather in the evening.
You have discovered 6 most interesting and relaxing Da Nang activities which are highly recommended by tourists. It is clear that there are multiple Da Nang activities people take part in and have fun especially for adventure enthusiasts.
If you are planning to visit Da Nang, consider this list for yourself some attractive Da Nang activities. That way, you will create an impressive memory for your own life.