Nanta Show – The Most Funny & Happy Show From South Korea
Korea is not only famous for its beautiful sights, including ancient, modern and romantic ones, but also for its exciting shows. One of them is the Nanta Show – one of the most attractive performing arts in Korea. And you definitely do not want to miss out this show on your own Korean tour.
What is the Nanta Show?
Nanta Show, also known as Cookin'Nanta or Nanta Cooking Show, is the type of non-verbal entertainment on the stage by the chefs. Even though the performers wear their chef's clothes, do not be fooled by that. They are not doing a cooking program, but they use food-related materials to perform non-verbal plays. In addition, there is a variety of performance techniques such as martial arts, music, circus, drum… to create a cooking show full of jokes and laughing.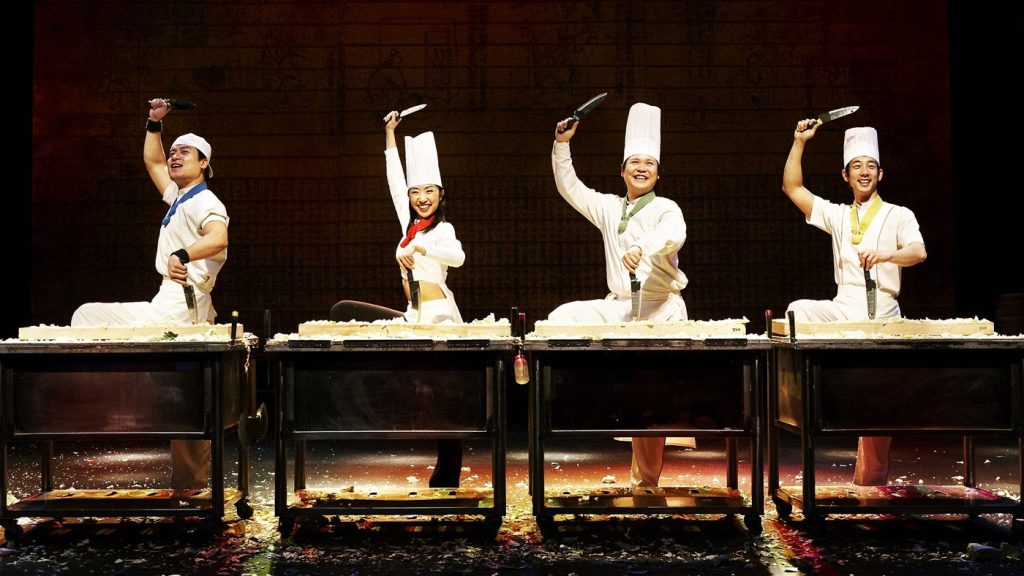 The music used in the shows is a combination of modern music and Korean folk songs to create a unique impression for viewers.
Since its launch in 1997, this is one of the most popular stage show in Korea. It has been attracting a large number of tourists and locals to participate. Many tourists also joke that if you go to Korea without seeing a Nanta show, you have not traveled to Korea yet!
So what makes the Nanta Show unique?
A rare humor
It can be said that Nanta show can satisfy even the most difficult guests. On the stage is a kitchen scene consisting of four characters dressed chefs and a restaurant owner. They use simple kitchen utensils that process food, combining several kungfu martial arts and circus to create sounds. From there, it merges into rhythmic rhythms.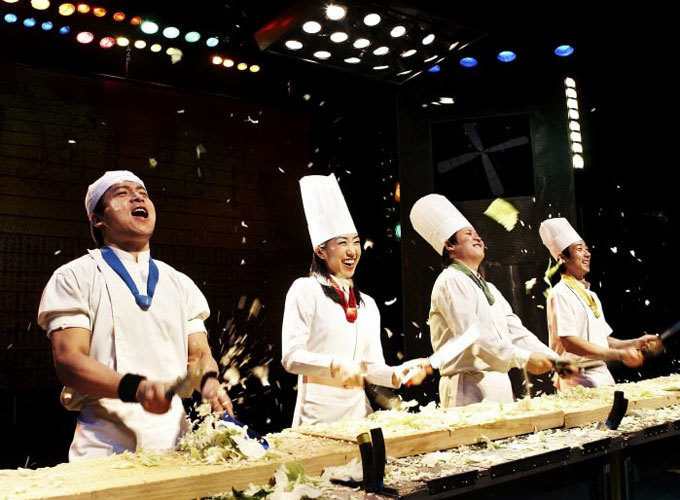 Besides, the combination of various dancing along with modern music makes the atmosphere become more exciting and more attractive. 90 minutes of performance with high skills, has created the perfect comedy situations only with 4 artists and no single words.
The opportunity to appear on the Korean screen and become an amateur Nanta Show performer!
Regardless of who you are or where you come from, once you watch the Nanta Show, you will have the opportunity to be on television. The artists will go down and randomly select audiences to the stage. You will then transform into the bride – groom. Or you will participate in the baking contest will take place directly on the stage. Do not worry at all because they will guide you enthusiastically and smartly when you become an "amateur artist".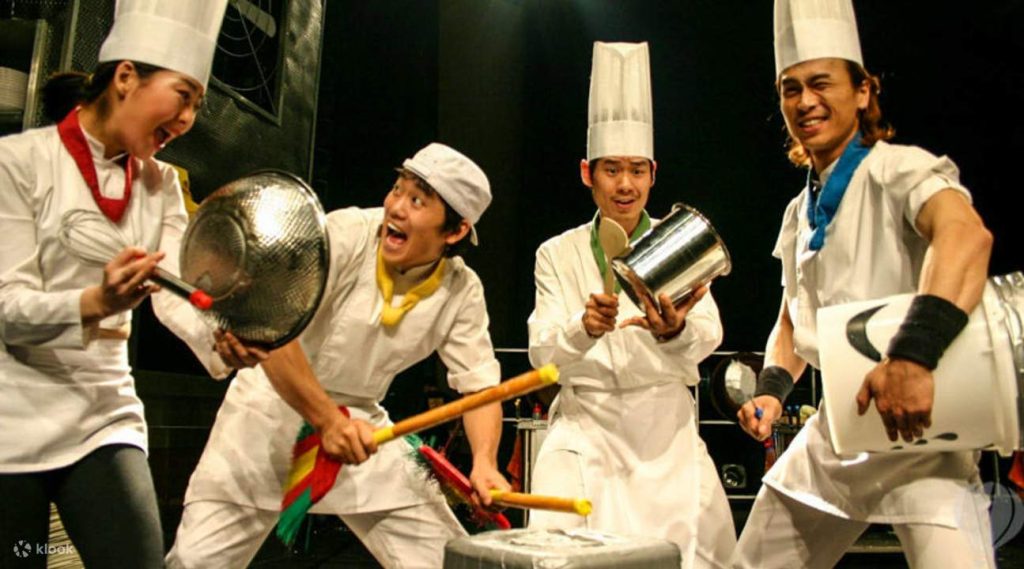 Actually, only words cannot describe all the unique, attractive, special characteristics of this reality show. So, if you love Korea, love its culture, traditions, and beauty, then reward yourself a trip to Korea to explore this beautiful country!