Incredible Food in The Mekong Delta You Should Not Miss
The Mekong Delta, also known as the Nine Dragon Rivers Delta (Dong bang song Cuu Long) in Vietnam, has long been one of the country's most prominent tourist destinations. The enchanting scenery, the friendly nature of Southwestern residents… and, of course, the food in the Mekong Delta all entice tourists. Let's find out how this land maintains its place as one of Vietnam's biggest culinary hotspots.
Vietnamese Pancake (Banh Xeo)
Banh Xeo is commonly made with a batter of coconut milk and eggs, fish, shrimp, and beans… and served with a selection of fresh Vietnamese herbs and fish sauce, which cut through the rich flavor and offer an intriguing texture comparison with the crispy cake. In Sa Dec (Dong Thap province), Can Tho, Ben Tre, and Chau Doc, you can eat the finest Vietnamese Pancake for lunch or dinner…
Mini Rice Pancakes (Banh Khot)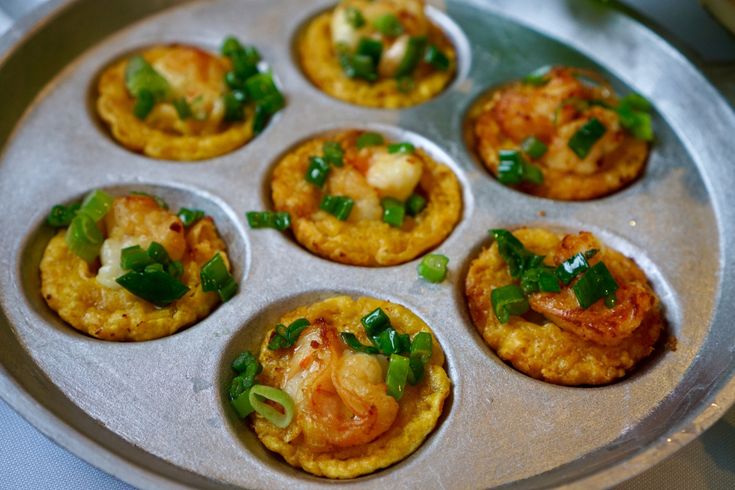 In terms of ingredients and preparation, Banh Khot is very similar to Banh Xeo. However, it is much smaller in scale than "banh xeo." To make bite-sized bits of goodness, a special mold, similar to a takoyaki mold, is used. Many people adore Khot Cake because of its ease of preparation, crispness, and delectability. Mini Rice Pancake is more widely known as a Vung Tau specialty, but you can try it anywhere in the Mekong Delta region.
Fish Noodle Soup (Bun Ca)

A popular breakfast, lunch, and dinner noodle soup in the Mekong Delta, particularly in An Giang and Chau Doc. This dish originated in Cambodia, but over time and with different changes, fish noodle soup has become a Mekong Delta staple. You'll love this dish because of the well-balanced sweet and sour broth made from fish bones. Fish noodle soup, made with freshly caught fish fillets and assorted herbs, will provide you with the energy you need to begin your Mekong adventure!
Sa Dec / My Tho Noodle Soup (Hu tieu Sa Dec / My Tho)
Another well-known relative of Nam Vang noodle soup (Hu Tieu Nam Vang), Sa Dec / My Tho noodle soup has a distinct flavor due to its chewy, al dente noodles. It can be served either in a broth or on its own with broth on the side. With greeneries, fish, and, most notably, fried minced garlic, this is one of the most colorful dishes in the Mekong Delta. This dish can be found everywhere, but the best places to eat it are in Sa Dec and My Tho.
Vietnamese Gumbo (Bun Mam)
Vietnamese Gumbo is a seafood noodle stew made with fermented fish sauce and a variety of ingredients including squid, roast pork, eggplant, shrimp, and herbal herbs… But don't be misled by the name; due to the variety of ingredients, the dish doesn't taste quite as "fermented" as the name implies. The rich soup, chewy pasta, and an abundance of signature fresh seafood have the right combination of sugar and umami. This flavorful plate is available in Can Tho, Tra Vinh, Soc Trang, Ca Mau, and Bac Lieu.
Crab Noodle Soup / Flower Crab Noodle Soup (Banh Canh Cua / Banh Canh Ghe)
Two other well-known members of the noodle soup family are must-tries, particularly if you're in Ha Tien (Kien Giang). Since crab is usually very costly in Vietnam, this is considered one of the best Vietnamese dishes and the most luxurious food in the Mekong Delta. The thick broth is made with crab roe, which gives it a bright red flavor, crab meat (whole shell or shredded), and chewy noodles… If you're looking for a true Southwestern experience, slurping steaming hot soup while breaking down king-sized crabs in the middle of nowhere could be just what you're looking for.