Hiking In Vietnam: The 5 Best Hiking Trails In Northern Vietnam For Adventure Enthusiasts (Part 2)
Are you planning a hike in Vietnam and getting stuck at the limited suggestions on the Internet? Rest your worries since we are here to surprise you with 15 top-notch hiking trails in Northern Vietnam. Get your gear ready!
1. Giang Ta Chai to Su Pan
The emerald-green valley of Muong Hoa, situated 10 kilometers from Sapa city, is one of Vietnam's most stunning vistas. Hiking through the Lao Chai and Ta Van areas will allow you to see how the locals cultivate rice.
Despite the misty yet calm atmosphere, the hike along and across terraced fields is ideal for a romantic getaway. If that isn't enough to persuade you, maybe the landscape's imagination and elegance would.
2. Ba Be National Park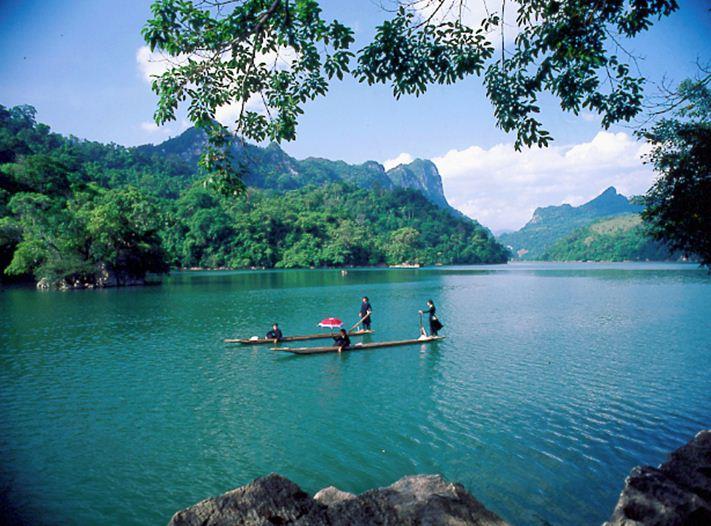 Hiking through Ba Be National Park, which covers an area of 100.48 square kilometers, will allow you to immerse yourself in the diverse scenery. Tiny trails, rocky hills, tropical forests, rice paddies, and small rural villages are all rolled into one thrilling adventure.
Starting at Ba Be Lake, you'll make your way to Coc Toc village. Make a point of photographing the different landscapes along the way. Local park guides will drive you to the entourage, pointing out the best places as you go. Tay fishermen will greet visitors from Ba Be Lake, while Hmong and Yao locals will accompany you as you trek deeper into the National Park.
3. Mu Cang Chai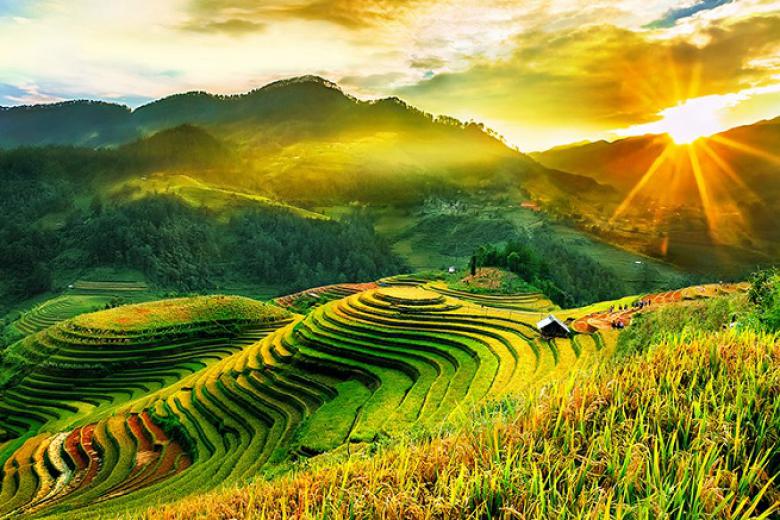 Mu Cang Chai's green fields are home to some of Asia's finest rice terraces. The natural and man-made cultivated topography is a tribute to the majestic landscape. Its allure is undeniable, attracting photographers, avid hikers, and even daring motorists.
The easiest way to enjoy yourself is to gently hike through the ribbons of paddies that ring the slopes. Hiking in Mu Cang Chai is one of the best hiking opportunities in Northern Vietnam, with rice terraces, tea plantations, and tropical rainforests as a bonus.
Though not many people are aware of this location because tourism is still in its early stages, this is no longer a challenge for tourists because the local Hmong dwellers are the best companions, blowing your mind with their legends, history, and tradition. Their daily commute has paved the way for hikers, forming intertwined routes that will lead them to various hamlets.
4. Hoang Su Phi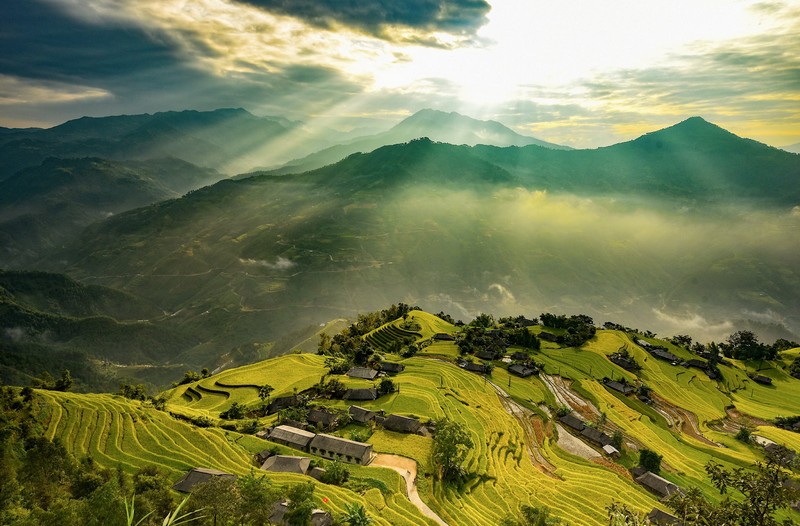 The rugged scenery of Hoang Su Phi in Ha Giang's northwestern expanse starkly compares with its surroundings. The rocky plateau of the Ha Giang region, on the other hand, lacks the vegetation that covers the majority of Hoang Su Phi. As the trails lead along with the high mountain passes, expansive tea fields and the classic rice terraces flow down the sides.
Along the way, you'd see locals from the Yao, Nung, and Flower Hmong ethnic groups working in their fields with crude equipment. You are welcome to spend an overnight at a Yao Ethnic homestay and immerse yourself in the local community. The Yao are the main inhabitants of Hoang Su Phi and live mainly on this side of the city. If you decide to visit, the experience will not only provide you with breathtaking valley views but will also astound you with their skill at weaving bamboo and rattan.
5. Dong Van Karst Plateau Global Geopark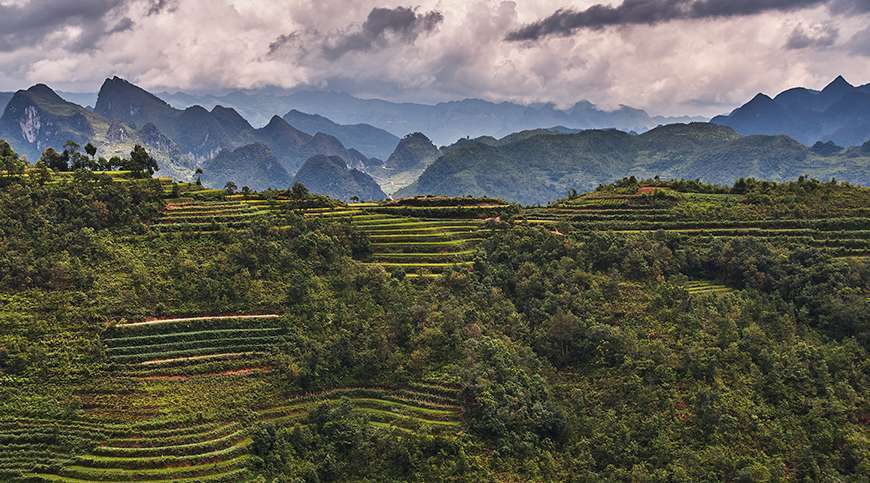 The Dong Van Karst Plateau, Vietnam's first geopark and the second in Southeast Asia, stretches through Ha Giang province. It encompasses an area of over 2,300 m2 in the northeastern province's four districts: Quan Ba, Yen Minh, Dong Van, and Meo Vac. Its average elevation heights of 1.4 to 1.6 kilometers make it an ideal hiking spot.
The bulk of the land is made up of beautiful limestone karsts connected by long winding paths. From casual trail runners to serious mountaineers, Ha Giang province has terrain to fit everyone's preferences. And one thing is certain: peaceful tribes and breathtaking scenery await your hiking adventure.