Halong travel guide
Halong attracts around 90% of visitors coming to Vietnam. Focusasiatravel.com will bring to you some informative information about this attractive tourist destination.
It's a Bay that 1,500 square km wide belonging to the Tonkin Gulf of the South China Sea. Though it belongs to the ocean, its wave is calm and unusually emerald. Besides, it has 1969 islands and islets. All are limestone and dolomite, with numerous grottoes, stretches on that 1,500 square km.
Halong Bay – World Cultural Heritage
The tourist who have visited Guilin (China) and Phuket (Thailand) often make a comparison for their similar shape and geographical structure, just to note afterward that Halong is much huger and more diversified. So after a very short time to consider, UNESCO had acknowledged it as the World Heritage in December 1994. This is the 2nd of the four listed World Heritages of Vietnam.
In 1991 a scene of the French movie INDOCHINE was taken on the Bay. The film was about the life of a French woman who lived in Vietnam during the French domination in Indochina from mid-19th to mid-20th century. And all the French-speaking tourist were amazed discovering a spectacular seascape they've never known before. Despite the distance of 170km East of Hanoi that by 1995 took not less than 6-hour driving with 2 river ferries to cross.
Now, it takes not more than 3 hours if you go straight to the Bay. Halong may not be a good example for comforts and modern facilities. However, from the other (better) side, this area is preserved well from the development of industry and massive tourism.
Some other attractions in Halong
Yen Tu Sites
Tuan Chau Island
Bai Tho Mountain
Hanh Hanh Grotto
Ti Top Beach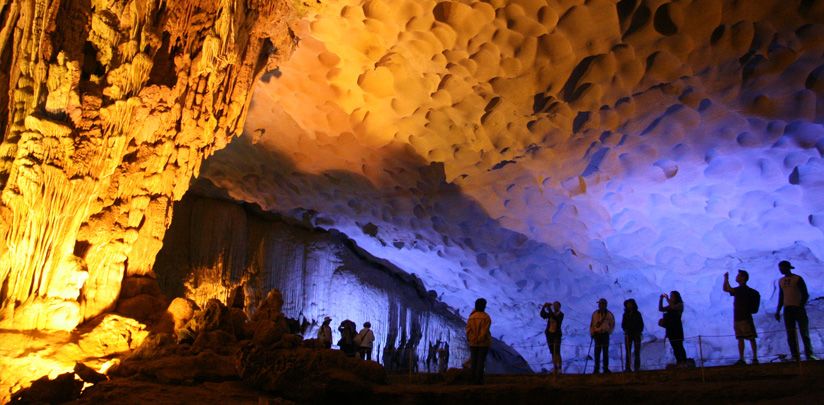 Dau Go Grotto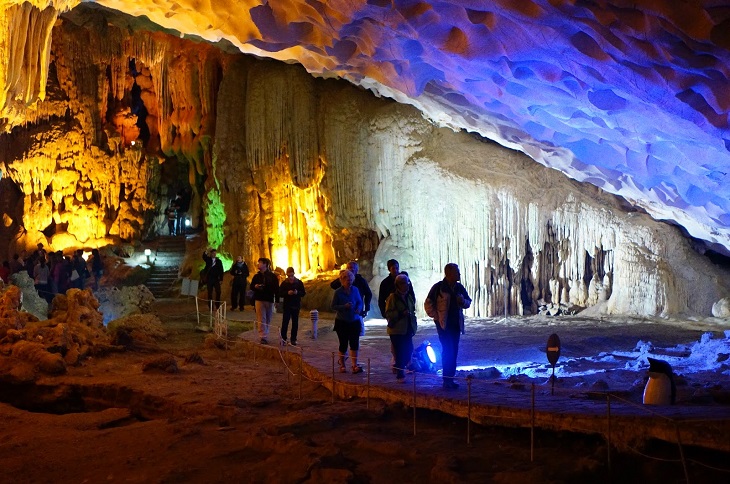 Thien Cung Grotto
Let's visit Halong Bay to fully enjoy the beautiful scenery! Sharing your memories with us!