Experience self- sufficient Thai Lan Travel (3 days- 2 nights)
Although Thailand does not own many famous places, this land of Golden Temple still attracts people by its own beauty. This is a city mixed between classic and modern so you will surely find a thousand strange living corners in this bustling city. Follow Focus Asia Travel and find out more information about self-sufficient Thai Lan travel.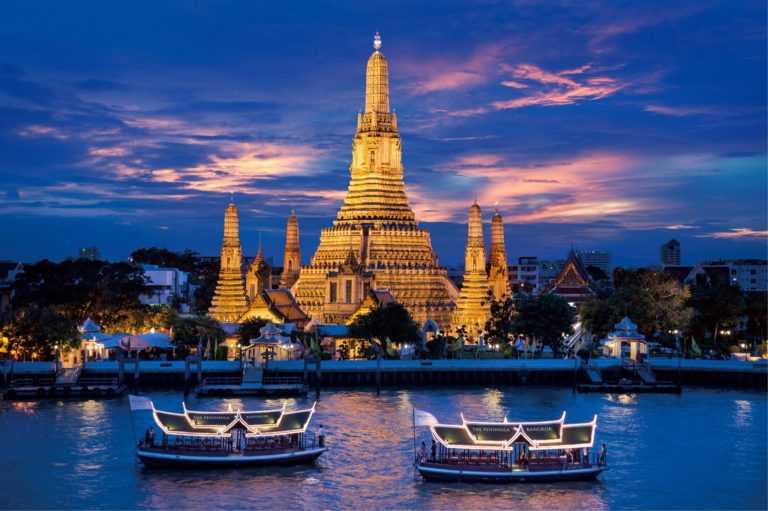 Thai Palace
Experience self-sufficient Thai lan travel
– Passport: valid for over 6 months.
– Money exchange: 1 Thai baht = 706.136364 Vietnamese Dong, below is the rounded conversion rate you can refer to.
| | |
| --- | --- |
| BATH | VND |
| first | 700 |
| ten | 7,000 |
| 20 | 14,000 |
| 50 | 35,000 |
| 100 | 70,000 |
| 500 | 350,000 |
| 1000 | 700,000 |
Baht and VND rates have been rounded at the moment
Flight and hotel tickets: I always booked the cheap combo of Focus Asia Travel.
– From Hanoi to Thailand, it takes 1.5-2 hours. When you get on the plane, you will be given an immigrate declaration so you have eto declare your name, nationality, passport and the hotel you booked.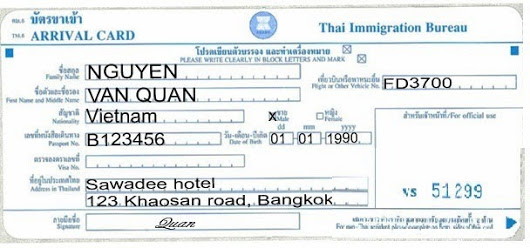 Examples of declarations that you will have to take to enter
– At the airport in Thailand, you can buy a sim of DTAC, 259 baht / sim, 4G for free.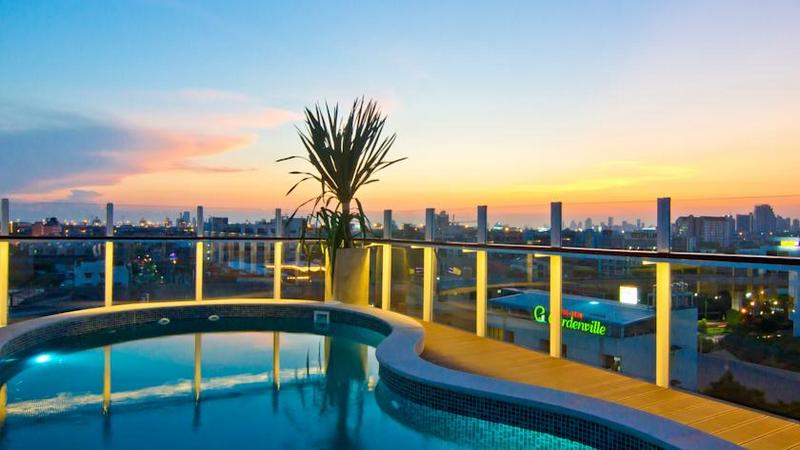 Nasa Vegas Hotel
Day 1: After checking in at the 3-star Nasa Vegas hotel at 10am, we rested for a bit and took the tuk tuk to the Cental World which gathers almost all shopping brands in the world. By the way, you can also go to Big C on the side of the road. Big C in Thailand is different from Big C in Viet Nam in terms of scale and items. Especially, the price of goods is cheap compared to their quality.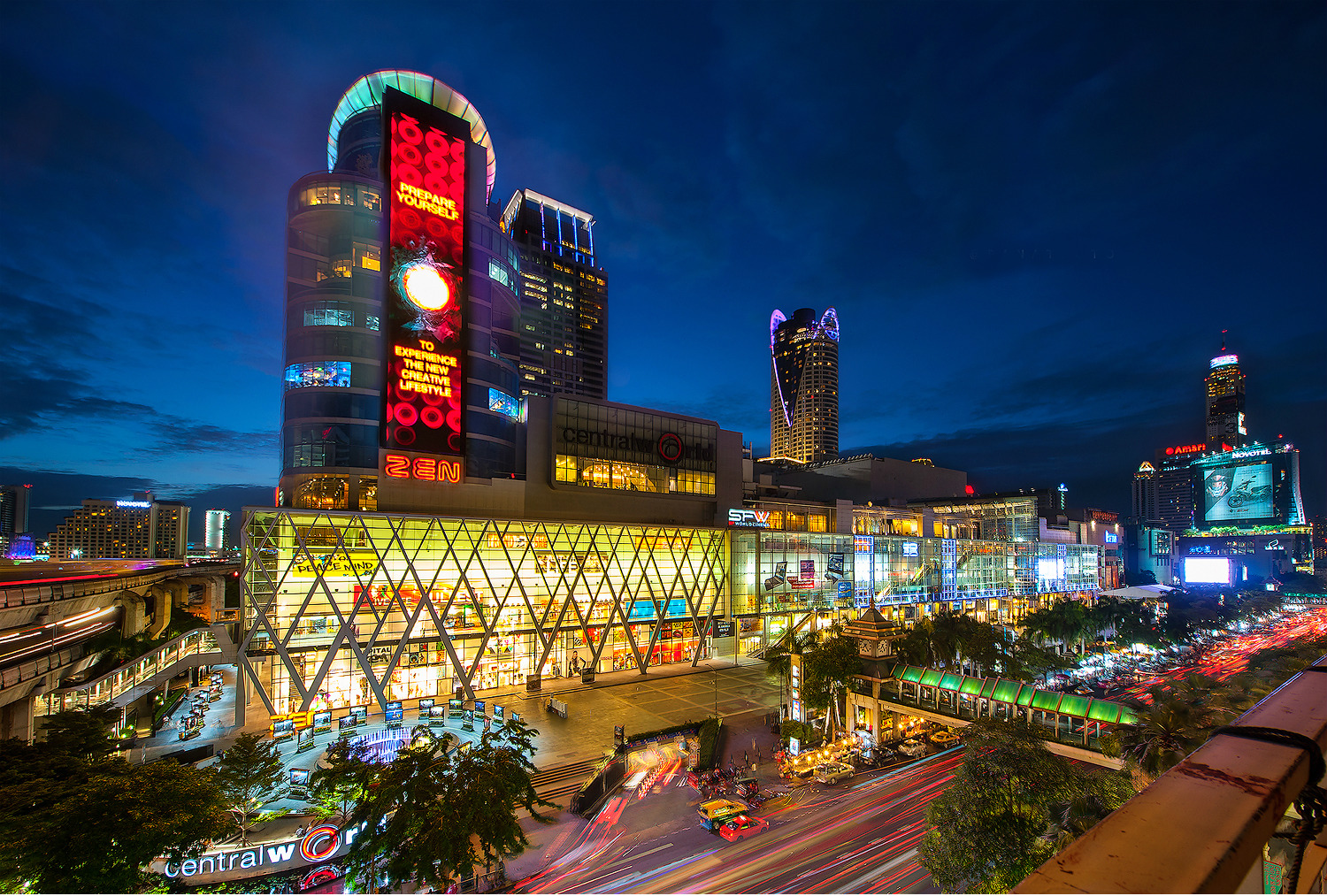 – In the afternoon, two children moved to Siam Center. Siam Square is an entertainment and shopping are of Bangkok, Thailand. This area is connected to the other important shopping centers and districts of Bangkok by crossing bridge. this is almost the center point that everyone visits when coming to Thailand.
– At night, for those who love food and noise: China Town is the ideal choice. It is always bustling with business and restaurants open 24/24.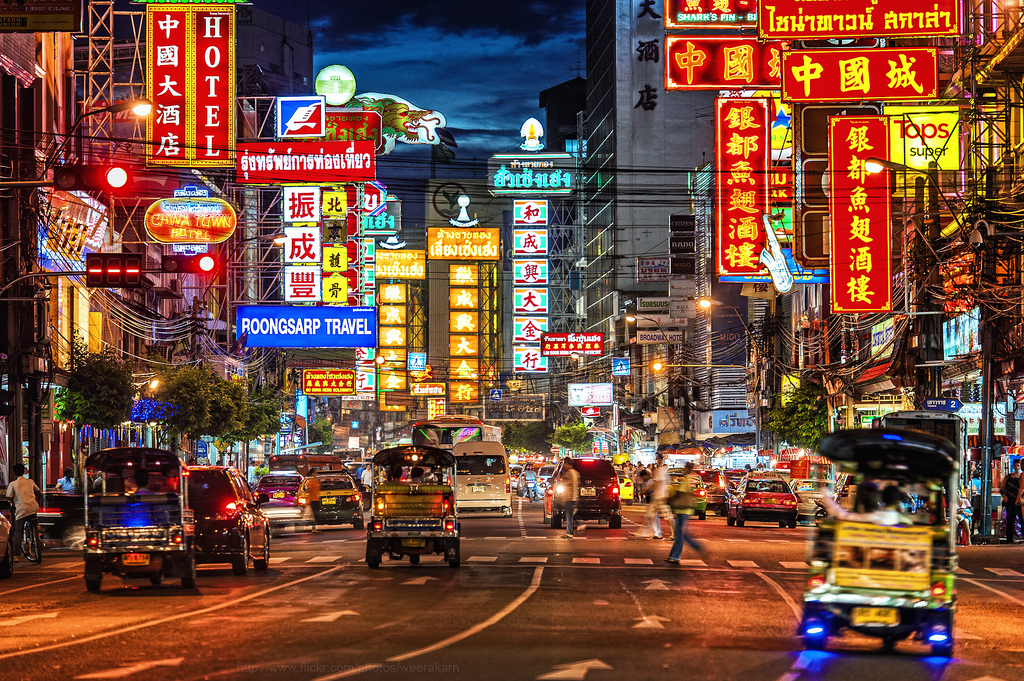 China Town
Day 2: we took the car to Pattaya. The travel time is 1.30 hour. Then the two went to visit Nong Nooch Tropical Garden – the largest botanical garden in Southeast Asia (Admission includes Thai cultural shows and elephant performances). You can immerse yourself in a fresh air with the garden art masterpieces here.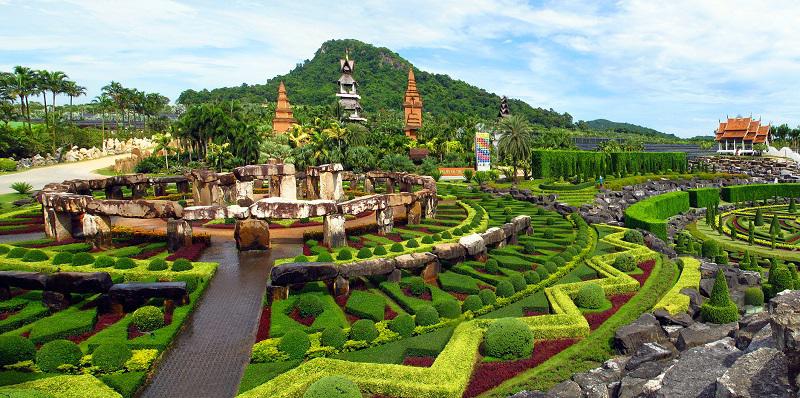 Nong Nooch Tropical Garden
– In the afternoon, despite being quite tired, we still decided to move to Koh Larn (Coral Island in Pattaya). Any visitors coming to Pattaya will not miss out the opportunity to visit Koh Larn – an independent coral island off the coast of Pattaya. The stretching white sand along with the extremely clear blue sea water will be something you can hardly find in anywhere else.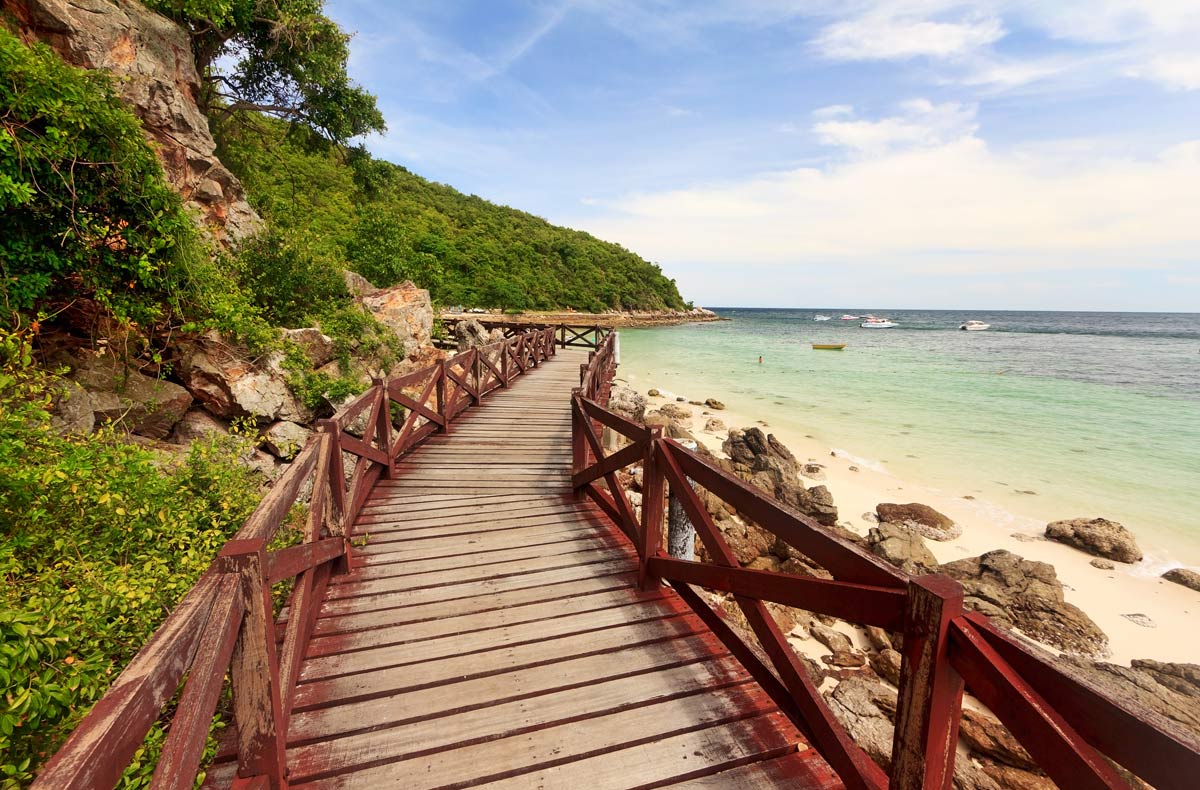 Coral Island
– At night, the Alcazar Cabaret Show Pattaya is our interesting choice. This is a transgender art show worth watching when coming to Pattaya. Then there is a bottle of beer at the nearby Pub.
On day 3: We returned to Bangkok then using a relaxing massage service before packing up and going to the airport to return home. Indeed, massage in Thailand is as much and effective as elixir. Only an hour but forget all the pain.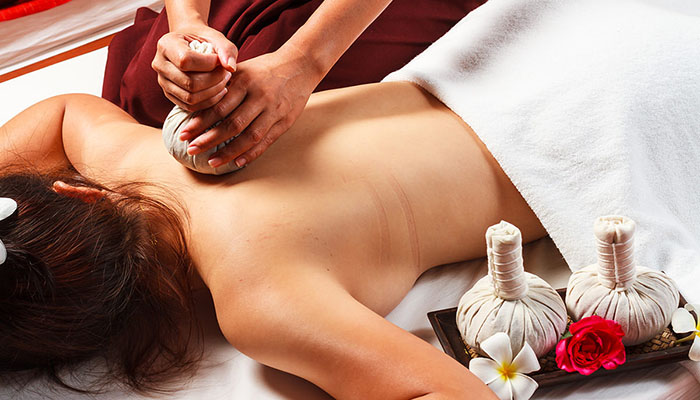 Traditional Massa Thía Lan
Goodbye Thailand on a sunny afternoon, a little bit tired, but everything is melted by the joys, memorable memories of this place. Hope to see you in Thailand one day.
Refer to the Combo that we order at:  https://focusasiatravel.vn/du-lich-bangkok-thai-lan-3n2d-re-giat-minh/
Focus Asia Travel Travel Company
Address:  No. 1, Hoang Ngoc Phach, Dong Da, Hanoi.
Phone: (+84) 165 829 6020
                    No. 34, Nguyen Thai Hoc, Ba Dinh, Hanoi.
Phone: (+84) 969 526 695