Enjoy Vietnam on The Cheap (P1)
Vietnam is one of the most accessible Southeast Asian travel destinations, with backpackers and budget-conscious travelers able to enjoy a variety of events, sights, and local delicacies at a fraction of the cost they will spend at home. As in most countries around the globe, there are often scams and inflated prices to which even the most experienced of travelers will fall prey.
While cities like Hanoi and Ho Chi Minh City now have five-star hotels, swanky clubs and rooftop bars, as well as fine dining locations, there are plenty of places that are exclusively catered to the locals, so there's no need to think about splurging for a nice meal or a place to stay on your vacation. Continue reading for our handy guide on how to save money in Vietnam, which covers essentials like hotels, sightseeing, cooking, shopping, and transportation.
Eat like the Locals
Vietnamese cuisine is one of the healthiest in the world, with abundant servings of organic herbs and vegetables eaten alongside rice, pasta, pork, chicken, beef, and seafood. While fine-dining establishments are sprouting up in tourist-friendly cities like Hanoi and Ho Chi Minh City, the most authentic dishes can also be found in roadside eateries, lively street markets, and street food carts. These modest-looking eateries serve banh mi, pho noodles, spring rolls, and banh xeo for about VND 40,000 (less than $2), while local restaurants charge marginally higher (but still very low) rates for the same dishes.
Drink like them, too
Alcohol is reasonably priced not only in Vietnam but throughout Southeast Asia. However, the cheapest beer is Vietnamese draft beer, or bia hoi, which can be had for as little as $0.50 cents a bottle. Bia Hoi Junction in Hanoi's Old Quarter is a must-see if you're in the city. This famous nightlife destination is open every day and features a slew of improvised bars with plastic stools overflowing onto pedestrian-only streets. The drawback of bia hoi is that it only contains 4% alcohol, but if that isn't enough, imported beers like Tiger are available for around VND 20,000.
Bargain Hard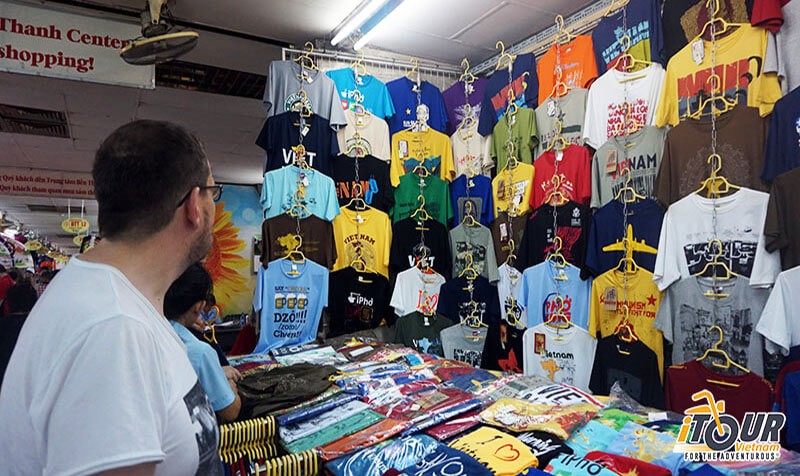 On your Vietnam vacation, one of the easiest ways to immerse yourself in the local culture is to go shopping, where you can find exclusive handicrafts, food products, and clothing at reasonable prices. When perusing Vietnam's local markets, art galleries, and craft centers, it's a smart idea to take your time looking for good Vietnamese souvenirs and presents for your family and friends. Bargaining (at least 75% off the retail price) is needed for better prices, as vendors often charge more for visitors. If the final price is still not to your taste, respectfully refuse and move on to the next seller.
Visit Attractions without Admission Fees
Vietnam has some of the most beautiful natural scenery in the world, making it a must-see for nature lovers. Aside from that, Buddhist temples, parks, and lakes, as well as such landmarks, such as the Ho Chi Minh Mausoleum in Hanoi, Notre Dame Cathedral in Ho Chi Minh City, and the Saigon Central Post Office, do not charge entrance fees. Since there have been reports of visitors being told by strangers that they would pay an admission fee to enter some parts of an attraction, doing your homework ahead of time is a safe way to prevent this.
Explore on Foot
Many landmarks in Vietnamese cities such as Hanoi and Hoi An are easily accessible on foot, saving money on luxurious taxis or haggling with xe om drivers. You just need to carry drinking water, comfortable shoes, and a hat to visit Vietnam, as free maps are available at tourist information centers and hotels. And keep in mind that traffic is notoriously dangerous, so exercise extreme caution while crossing the street.