Check-in at Trung Luong – Binh Dinh picnic area
After 5 years of operation, Trung Luong picnic area in Cat Tien town, Phu Cat district, Binh Dinh has attracted a large number of domestic and foreign tourists to visit, play and use services.
According to statistics sites on social networks, this is the leading attractive check-in point in Binh Dinh because of the reasonable service price, beautiful scenery, delicious food and good services.
Trung Luong picnic area is beautiful so it is suitable for photography- lovers. Not only swimming here, but everyone can camp together, snorkel and watch the coral, enjoy the peaceful atmosphere. This place is always a cool, new place with all kinds of beautiful mountains and sea, making you just want to "carry your backpack" right away. That is why, this place is being spread by young people "roaring". Let's explore this interesting tourist spot right now!

Attracted from the harmony between nature and human
From the advantages of having natural beautiful beaches, majestic mountains, Trung Luong picnic area has been harmoniously planned to create a new destination on the tourist map of Binh Dinh in particular and Vietnam in general. It is also known as "Jeju Island of Korea in Vietnam".
The majority of visitors coming here are young people who love to experience the new and liberal feeling that Trung Luong Picnic Area creates. They are not afraid to go hundreds of stairs to get down to the beach. In addition to the coffee, dining area, visitors can also observe the working life of local fishermen with basket boats, spinner and nets, etc.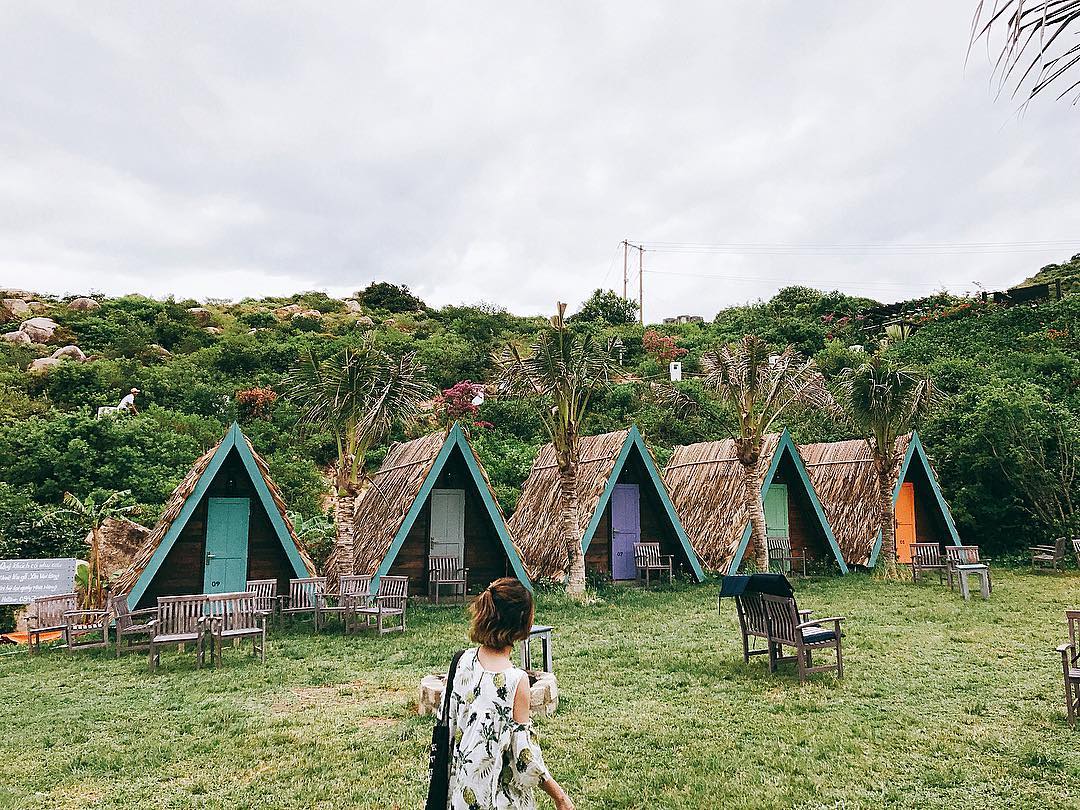 In addition to the natural advantages of Trung Luong, the continuous efforts to renew and perfect itself to attract tourists is the key to the development of any tourist destination or service. The representative of Trung Luong Picnic Area said that in order to retain tourists coming here many times, they must constantly invest at a large cost, from the seasonal decoration, catching the "trend" of social networks to improving the service quality to please visitors.
Millions love for photos and service quality
Nguyen An Quoc Bao (25 years old, an office worker in Ho Chi Minh City) said: "I see the entrance fee to go down to the beach 40,000 VND / visitor which is so reasonable because after swimming, visitors can rinse with clean water and use other cleaning services here. The important thing is that the destination is beautiful, clean, so my friends and I like it very much.
Another group of female friends, after taking photos at the "Arch of the Ocean" (the new point of New Year's Eve at Trung Luong Picnic Area) said: "It is so beautiful here. We like to take pictures the most and post it on the internet, and there are so many people who "like" the pictures and ask where to go ".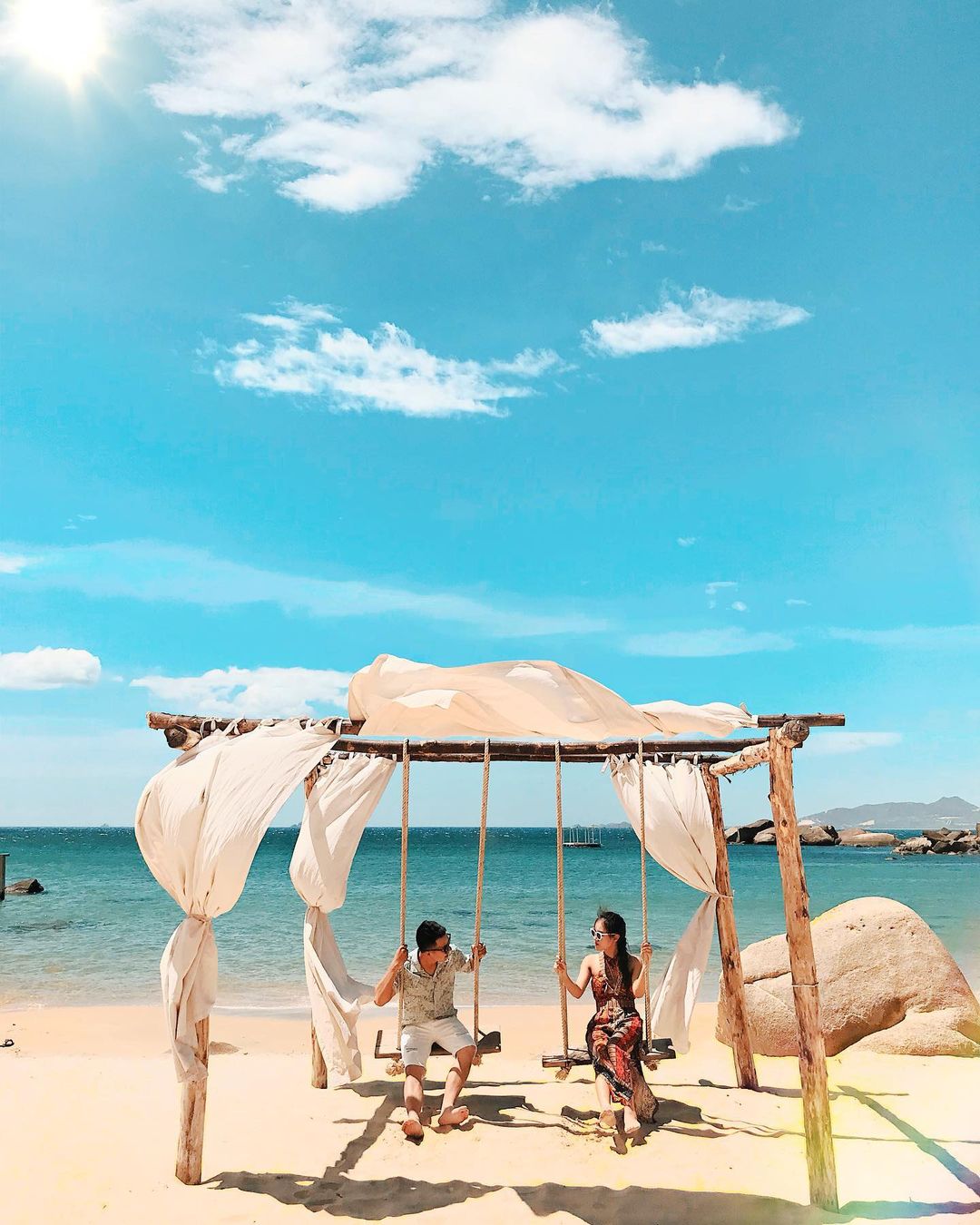 So what are you waiting for without discovering this place right now !!