7 Best Shopping in Hanoi
Shopping in Hanoi is most famed for its traditional markets and narrow shophouses. The best thing about shopping in Hanoi is that you can do it all on foot. We focusasiatravel.com have compiled a list of 7 best shopping in Hanoi.
1, Hang Gai Street (Silk Street)
Hang Gai Street is famous in Hanoi as the best place to pick up some high quality, fashionable silk items, such as dresses, apparel and home furnishings, as well as other fashion items.
Opening Hours: Daily 09:00 – 20:00
Address: Hang Gai Street, Hoan Kiem District, Hanoi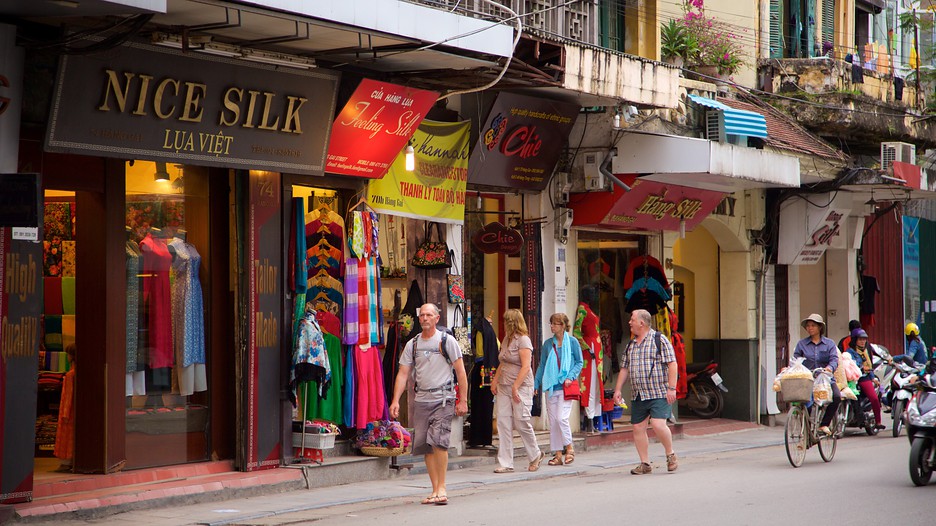 2,Hanoi Weekend Night Market
That is Hang Dao Street to Dong Xuan Market in the Old Quarter. The fashion items on sale won't turn many heads and the souvenirs can all be found in the surrounding stalls. However, there it is a fun environment and the endless food vendors have interesting and exotic things to try.
Opening Hours: Friday – Sunday 19:00 – 23:00
Address: Hang Dao Street, Old Quarter, Hanoi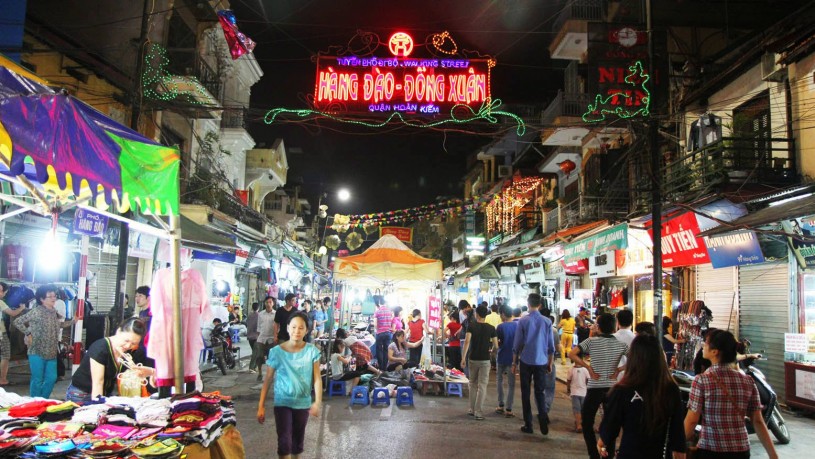 3, Dong Xuan Market
Dong Xuan Market is the largest market in Hanoi and has a wide array of products for sale over four floors. It is a rough-and-ready type of market (some might even say 'dirty'), especially in the ground floor wet market area. However, head up the stairs and you will find cheap printed tees, bolts of fabric, school uniforms, luggage stalls and much more.
Opening Hours: Daily 06:00 – 19:00
Address: Dong Xuan Street, Hoan Kiem District, Hanoi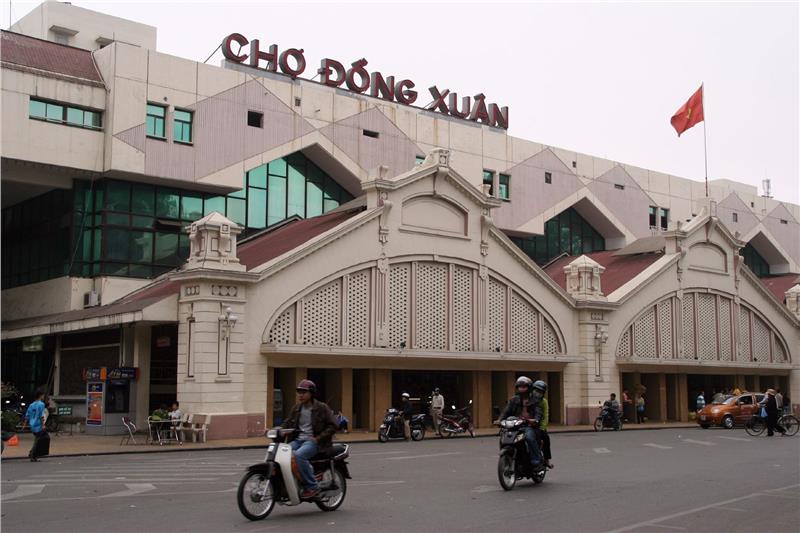 4, Lotte Center Hanoi
Lotte Center Hanoi offers a broad range of approximately 250 fashion and lifestyle brands. This one-stop shopping spot also offers enough entertainment and dining possibilities that you could easily spend a half day here.
Opening Hours: Daily 09:00-22:30
Address: 54 Liễu Giai, Cống Vị, Ba Đình, Hanoi
5, Trang Tien Plaza
Trang Tien Plaza is where Hanoi's rich and famous come to shop for luxury items and international designer goods. This shopping mall is spread out over five floors with leading fashion brands such as Cartier, Burberry and Louis Vuitton.
Opening Hours: Monday – Friday 09:30 – 21:30, Saturday & Sunday 09:30 – 22:00
Address: 24 Hai Ba Trung, Trang Tian, Hoan Kiem District, Hanoi
6, Hang Bac Street
Hang Bac Street has been synonymous with jewelry ('Bac' means silver in Vietnamese) for hundreds of years. This small, atmospheric street still retains many small outlets of jewelry selling rings, necklaces and many types of inexpensive fashion pieces.
Opening Hours: Daily 09:00 – 21:00
Address: Hang Bac Street, Hoan Kiem District, Hanoi
7, Hang Da Market
Hang Da Market is a modern, air-conditioned building which has a collection of fashion stalls selling cheap clothes, shoes, bags and accessories. Prices here are cheap and it's possible to haggle, especially if you are buying in bulk. On most weekdays, Hang Da MArket is quite empty as most of the customers are local Vietnamese. However, on weekends there is more of a pulse to this sizeable shopping space on the western edge of the Old Quarter close to Ba Dinh Square and the Ho Chi Minh Mausoleum.
Opening Hours: Daily 05:00 – 17:00
BTS: 1 Hang Da Street, Hoan Kiem District, Hanoi