Sapa-The stunning scenery of the Northwest
About Sapa town
Sapa is a famous tourist destination in Lao Cai province, 350 km from Hanoi capital. This is where you will find Mount Fansipan – the highest mountain in Vietnam, known as the roof of Indochina. 
There are some beautiful destinations that you can visit when travelling to Sapa.
1, The Stone Church
A French architecture built in the early twentieth century. Every detail in the church has bold ancient Roman Gothic architectural style, all clearly visible through each window dome, glass windows, bell tower,…
The Stone Church
2, Ham Rong Mountain.
Right in the heart of Sapa Center, Ham Rong Mountain offers the great place to catch the panorama of Sapa town. You can view Sapa town hidden in the fog and cloud which is picturesque.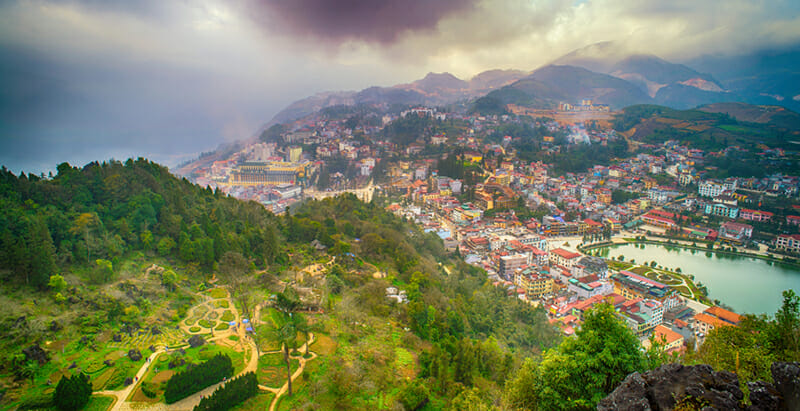 The beautiful natural scenery of Sapa 
3, Fansipan Trekking
Fansipan Mountain or the Roof of Indochina with the height of 3143m, this place is a good choice for visitors who love trekking mountain. You definitely should have a travel company to help and organize the trip so that you can enjoy this beautiful mountain in Vietnam safely and with the best itinerary. The best time to conquer Fansipan Mountain is from mid October to mid November and in March again.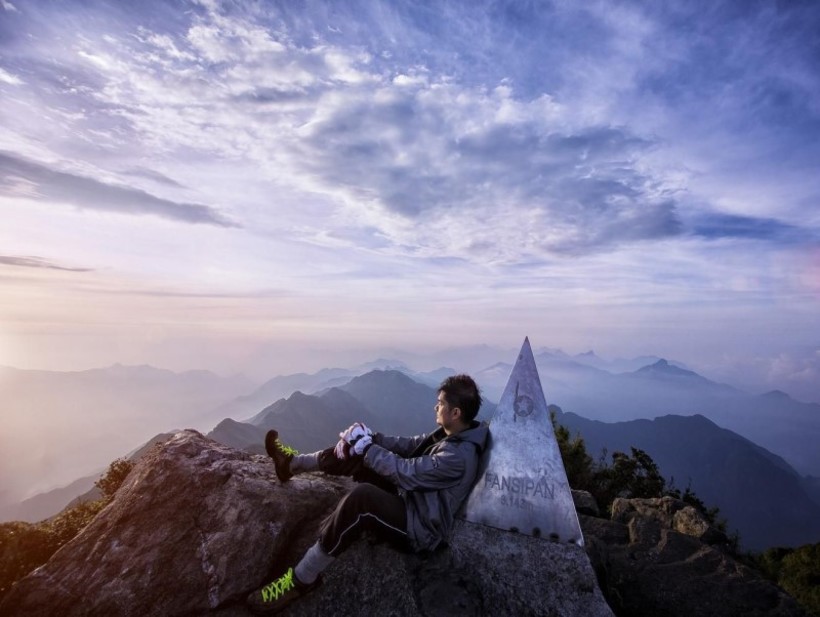 Buddha statue at Kim Son pagoda-Fansipan mountain
4, O Quy Ho Pass
It is one of the 'Four Great Passes' . O Quy Ho Pass has an incredibly beautiful scene. On clear days, standing from the top of the pass you can enjoy a panoramic view on Mount Fansipan. This is also the place to watch the sunset, drawing on a very beautiful and romantic scene in the eyes of visitors.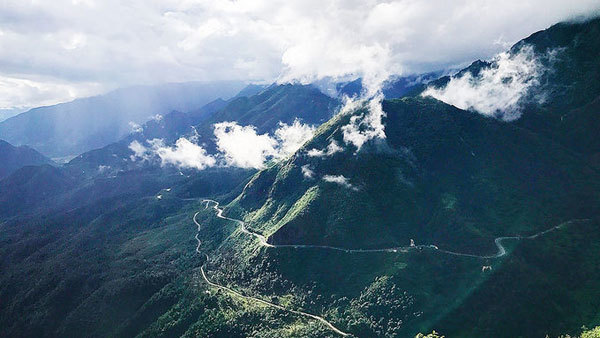 Sunset on O Quy Ho Pass
5, Visit Cat Cat Village
Cat Cat village is the H'Mong village people. It impressed visitors by the picturesque scenery of rice terrace fields, an old Hydro Electric Power Station since French built. It is around 3km from Sapa town so it is easy to have a trekking to this village.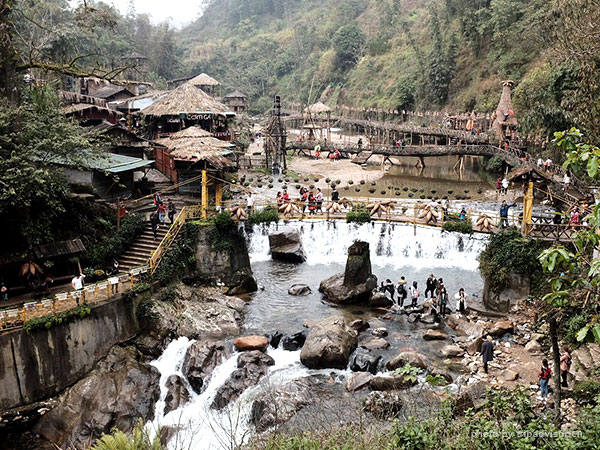 The most beautiful village in the northwest
How To Go Sapa From Hanoi?
Sa Pa town is only 38km from Lao Cai city and 376km from Hanoi. You can choose to travel by passenger car or train.
Let's share with focusasiatravel.com your memories when visiting Sapa!