QUANG NGAI BEACH – HOW TO GET THERE?
Located on South-Central Vietnam, Quang Ngai used to be known as an overgrown village for My Lai incident during the Vietnamese – American War. Most visitors only drop by for a spot of grazing at lunchtime on their way north to Danang – Hoian or Nha Trang to the south.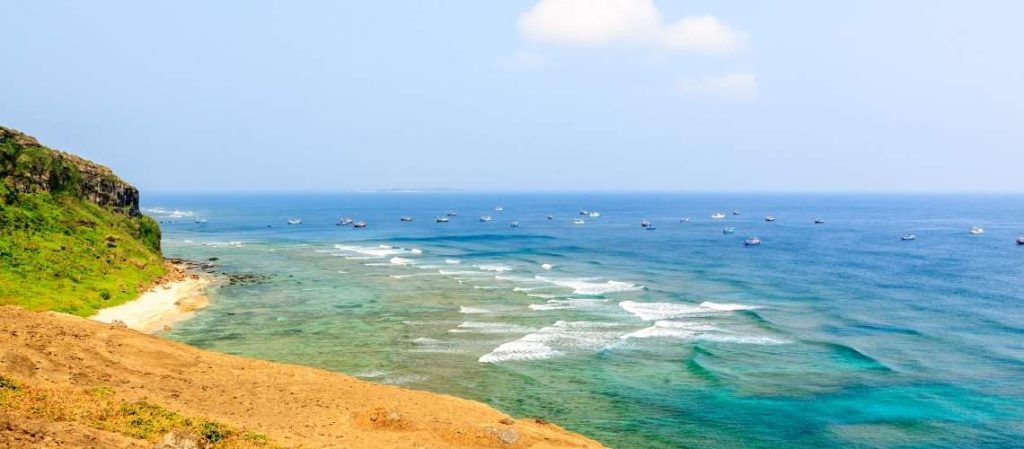 However, recent governmental investments in Dung Quat oil refinery has earned Quang Ngai's recognition, which results in the town's numerous cultural and historical sights getting more attention.
Visiting Quang Ngai, tourists have chance to visit the cultural vestiges of Quang Ngai Citadel, Ong and Mai Son pagodas, Sa Huynh archaeological relics.
On the other hand, the 135km coastal line boasts untouched beaches, crystal clear waters, and more. Don't miss the opportunity to take a dip in the cool turquoise waters in Ly Son island, Thanh Thuy beach & My Khe beaches.
Flights:
The closest airport to Quang Ngai is Chu Lai International Airport – 45km north of Quang Ngai city on the coastline.
There are direct flights from:
Ho Chi Minh City – Chu Lai – HCM City (2 flights daily)
Also Hanoi – Chu Lai – Hanoi (Mon, Wed, Fri, Sun) serviced by Vietnam Airlines, VietJet Air and Jetstar Pacific (only Ho Chi Minh City – Chu Lai).
The airfare ranges from 80 – 120 USD each way.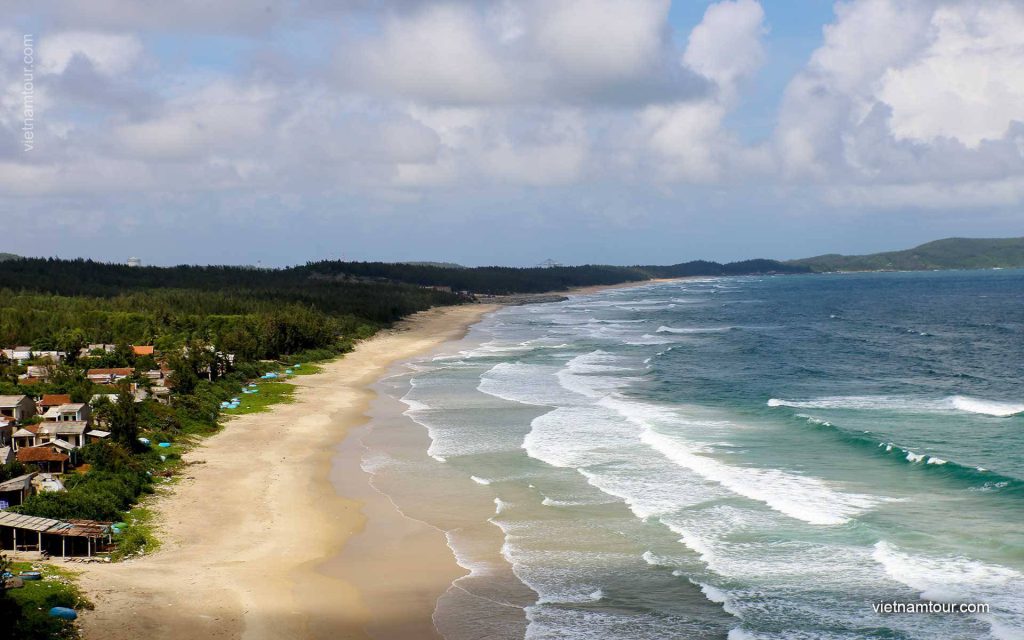 Drive:
Danang – Quang Ngai city 140km ( 90 minutes drive)
Hoi An – Quang Ngai City – 128km ( 80 minutes drive on totally new-paved-road along the coastline)
Qui Nhon – Quang Ngai City – 187km ( 3 hours drive)
Train.
If you are budget travelers and have plenty of time, train is another mean of transportation to access Quang Ngai.
Quang Ngai train station (Ga Quang Ngai) is located in the northwest part of the city. It's a regular stop on the Reunification Express.