How to get to Co To Island
Overview
Co To island is an archipelago in the Quang Ninh province's east that consists of about 50 islands. There are currently about 6000 people living there in about 1500 households. There is tremendous tourism promise, and the islands are planned to be transformed into tourist areas in the coming future, so now is the perfect time to visit while the archipelago is still unspoiled. Co To is a perfect place to visit in conjunction with a ride to Halong Bay since it is just 6 miles (9 kilometers) away.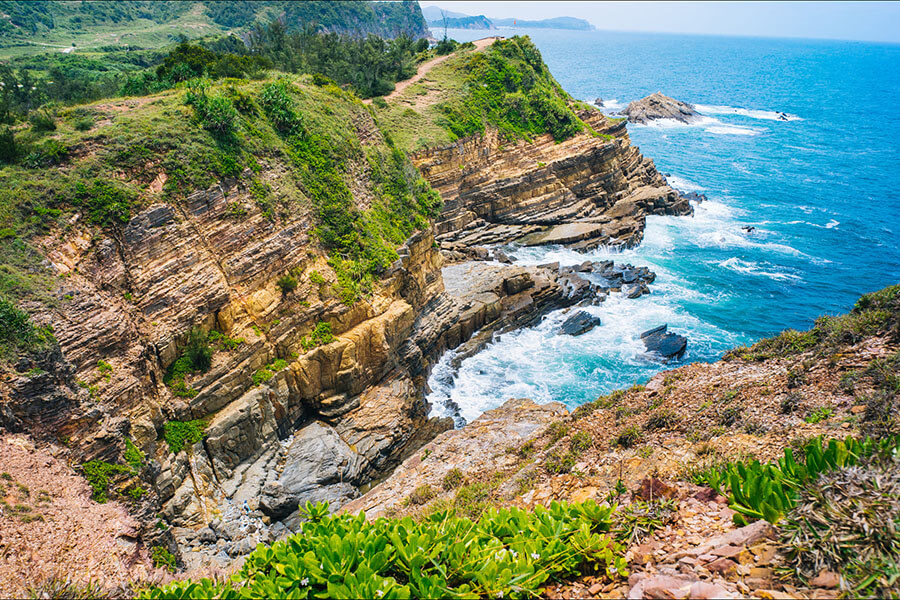 How to get there
There are many ways to get to Co To, with the bus being the most popular means of transport. The trip will begin in Hanoi. Keep in mind that Co To is an island, and you will need a separate mode of transportation for the final leg of your journey.
The first leg: a bus ride from Hanoi to Van Don or Cai Rong port.
Second leg: Ferry or speedboat from Van Don or Cai Rong port to Co To island.
| Hanoi – Co To Island Trip Overview | |
| --- | --- |
| Distance | 300 Kilometers |
| Average travel time | 4-6 hours |
| Price | 350,000 VND to 450,000 VND |
Bus
It is best to take a bus to Mong Cai or Cua Ong from either the My Dinh or Luong Yen bus stations, depending on which is more convenient. Tickets vary in price from $5 to $9 USD. The bus leaves every half hour and takes about 4 to 5 hours to arrive. Nga Ba Van Don is the final stop on the Hanoi-Co To line (Bai Chay). When traveling to Co To, it is safest to request that the bus driver drop you off at the Van Don post office, as it is just 1 mile (1.6 kilometers) from there to the Cai Rong terminal. From the Van Don post office, you can either walk or take a taxi to the terminal.
Motorbike
Traveling by motorcycle has the significant benefit of allowing you to be your own boss and making the most of your ride. The downside is that it is difficult to transport large amounts of baggage, and it may not be as convenient or secure as a truck. Since Vietnamese roads can be dangerous, this alternative is only recommended for experienced drivers.
The road between Hanoi and Van Don is approximately 130 miles (200 kilometers). To get to Quang Ninh, take Highway 1A – 18. At the Van Don intersection, turn right and cross the Van Don bridge. After the post office, turn right and follow the road to the Cai Rong dock. You can rent a bike and ride it to the island for around $6 USD.
When you arrive at the pier, you have two choices for getting to the island: a speedboat or a boat.
On weekdays, a high-speed boat departs between 1:00 and 1:30 p.m. and arrives in about an hour and a half. A ticket costs around $9 USD per person on average. The train is known as the Manh Quang high-speed ferry.
Any weekday at about 7:00 a.m., the public boat departs from the harbor. It will take around 4 hours to get to Co To, and the fare will cost about $5 USD. The boat is not recommended for those who are vulnerable to seasickness for apparent reasons.
Getting around
Motorbikes or taxis are the easiest ways to travel around the island. A rented motorcycle costs about $6 and $10 USD and a liter of gas costs around $1.25 USD.
If you are not happily riding a bike, taxis are an excellent alternative. On the island, taxis are available in both car and motorcycle forms.
When renting a car, always ask for the price first and haggle if you believe you are paying too much. When more visitors arrive on the island, more people attempt to scam you into spending more money.