Hoa Lu ancient capital
GENERAL INFORMATION
Hoa Lu, near Ninh Binh, was the capital of an ancient Vietnamese Kingdom called Dai Co Viet in the 10th century. This small Kingdom reigned from the 10th century, during the Dinh and Le dynasties, to the 11th century, during the Ly Dynasty. A citadel surrounded the Kingdom. This kingdom's defenses against the Chinese were strengthened by the citadel and the Yen Ngua limestone hills.
There isn't anything left of this ancient kingdom. Archaeologists will be interested in whatever remains of the palaces and shrines. The Royal Court was constructed on 150 hectares in the capital's east, with the western portion serving as a location for education and protection of children. With its ponds and limestone range forming a jagged horizon, the surroundings are very picturesque. Many itineraries to Hoa Lu include visits to two 17th-century temples modeled after their 11th-century counterparts. They are the Dinh Tien Hoang Temple and the Le Hoan Temple, which are devoted to the Dinh Dynasty's founder and heir, respectively, and can be reached after a 200-step climb.
Hoa Lu, the country's capital for 41 years, has several palaces, pagodas, tombs, and pavilions constructed by various dynasties. The Bao Thien Tue Palace, which was plated with gold and silver, is one of the most famous pieces of architecture. However, several relics have been lost as a result of time and weather.
Dinh Bo Linh succeeded to the throne in 968, taking the name King Dinh Tien Hoang and reuniting the nation as Dai Co Viet. For 41 years, Hoa Lu served as the country's capital (968-1009). The first 12 years were ruled by the Dinh Dynasty, while the remainder were ruled by the Le Dynasty, which was led by King Le Dai Hanh. King Ly Thai To relocated the capital to Thang Long in 1010. (Hanoi now)
Visitors to Hoa Lu will participate in traditional cultural festivals, the most popular and largest of which is the Truong Yen Festival, which takes place on the 10th day of the third lunar month. The festival commemorates the Dinh and Le dynasties' kings. The festival lasts three days and includes several traditional games and martial arts that represent local legends.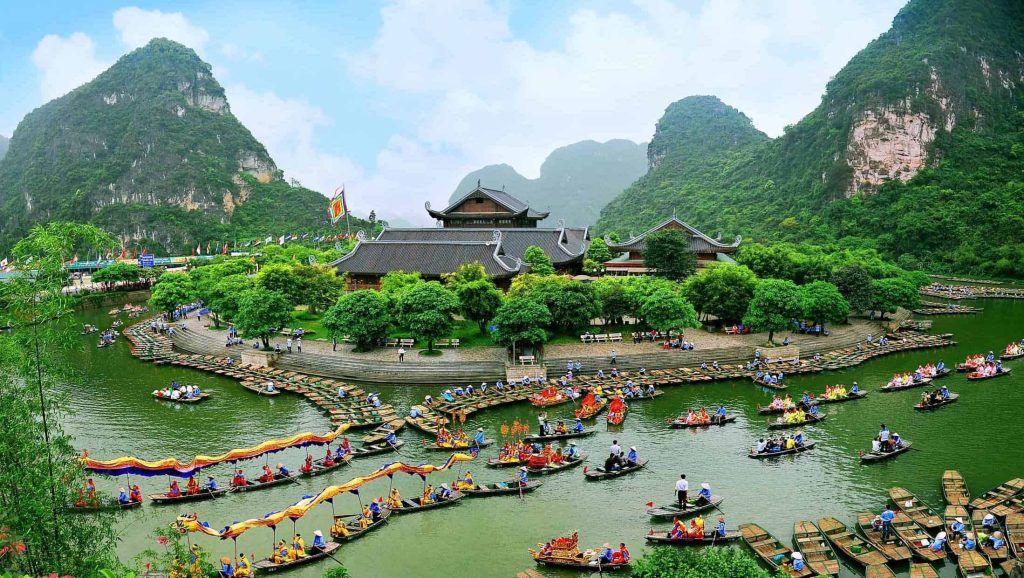 HOA LU ANCIENT CAPITAL FESTIVAL
The festival is held annually in Truong Yen commune, Hoa Lu district, on the 10th -13th of March of the lunar calendar, to commemorate the two kings Dinh Tien Hoang and Le Dai Hanh.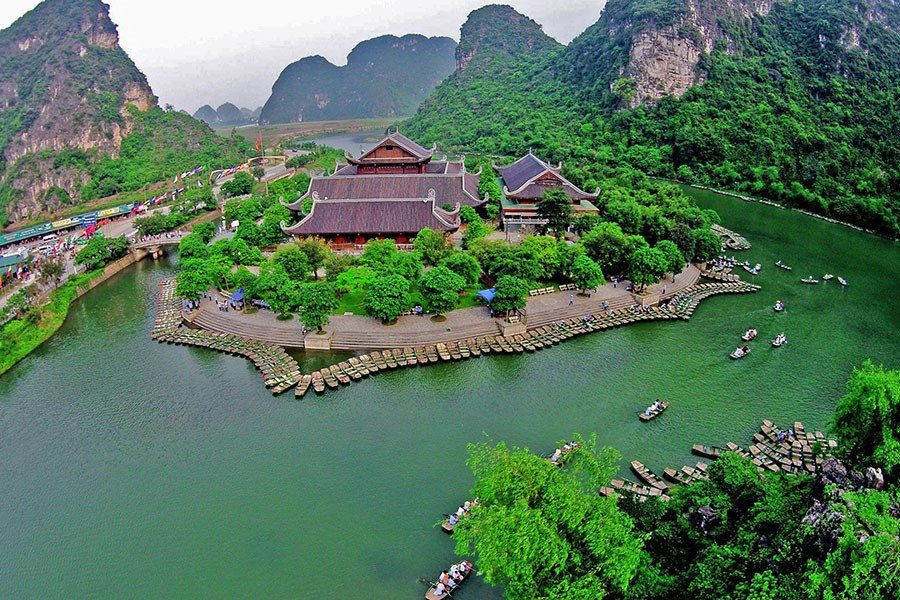 The festival is divided into two parts: water procession worship at Truong Yen water station on Hoang Long river and worship at King Dinh and King Le temples. Activities for entertainment include singing "Co lau tap tran," competing in writing Han script, playing chess, performing dragon dance, and so on.