Explore Seoul- The beautiful capital of Korea
Not only being a political, economic and artistic center of Korea, Seoul is also known as the "home" of contemporary Kpop stars and a new fashion capital in Asia. If you are planning a trip to a foreign country, a tour of Seoul will be the perfect choice.
Like other developed cities, with its crowded and bustling lifestyle, Seoul has so much things to explore. If you've already planned to go shopping and eat out in Seoul, nothing can complain. Let's follow Focus Asia Travel to explore more about Seoul!
Dongdaemun Market
Transportation: Subway, Dongdaemun Station, Line 1, 2 or 4, Gate 8 or 9.
Dongdaemun bustling market has 20 shopping malls and more than 30,000 large and small private shops. Coming to this large-scale clothing market, you will enjoy shopping in Korean fashion style with a full range of items and accessories from head to toe.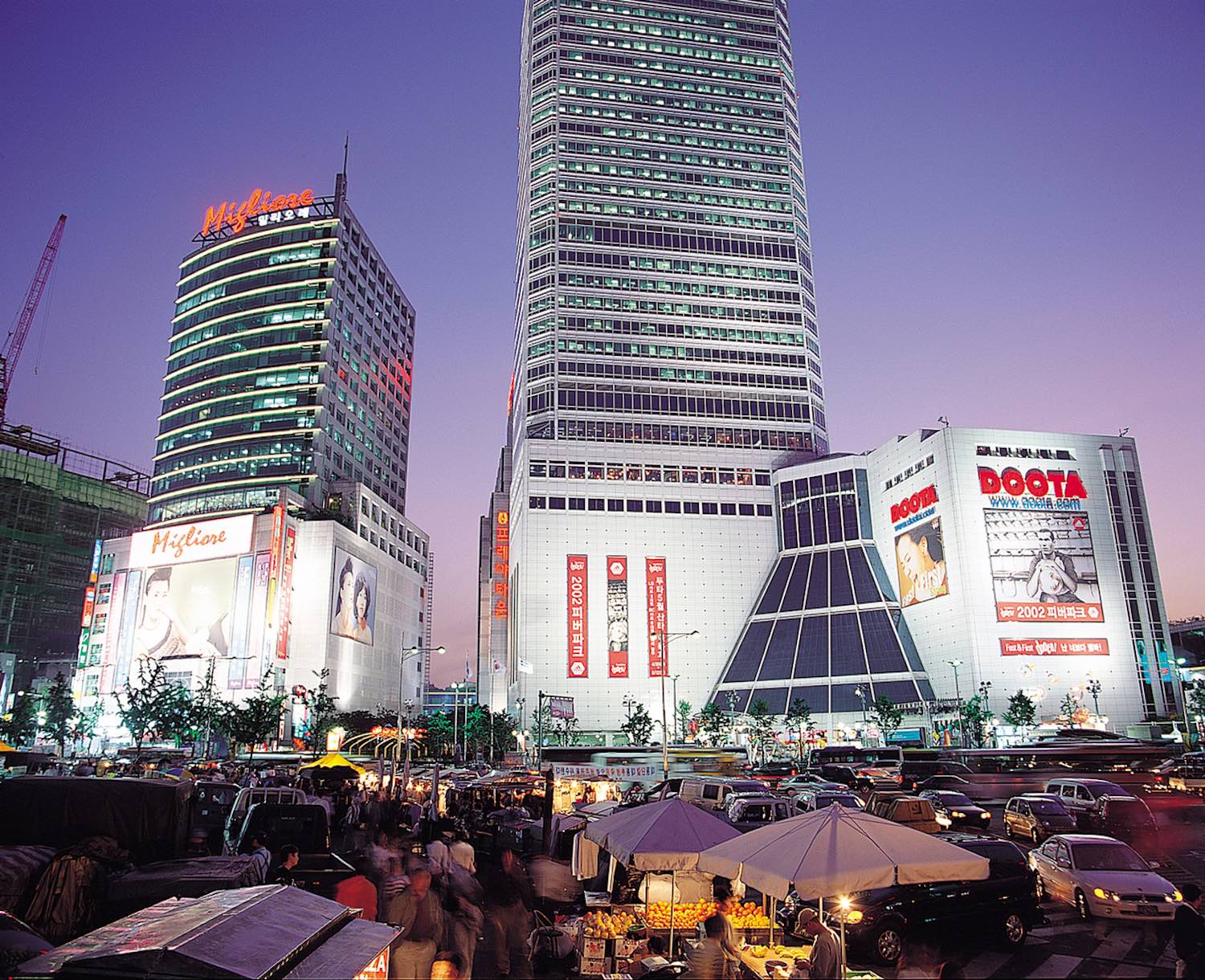 Although there is no international brand presence, there are thousands of independent local distributors. They close very late to meet the needs of all the overnight shoppers in Seoul, usually opening at 10 o'clock and closing at 5 am the next morning.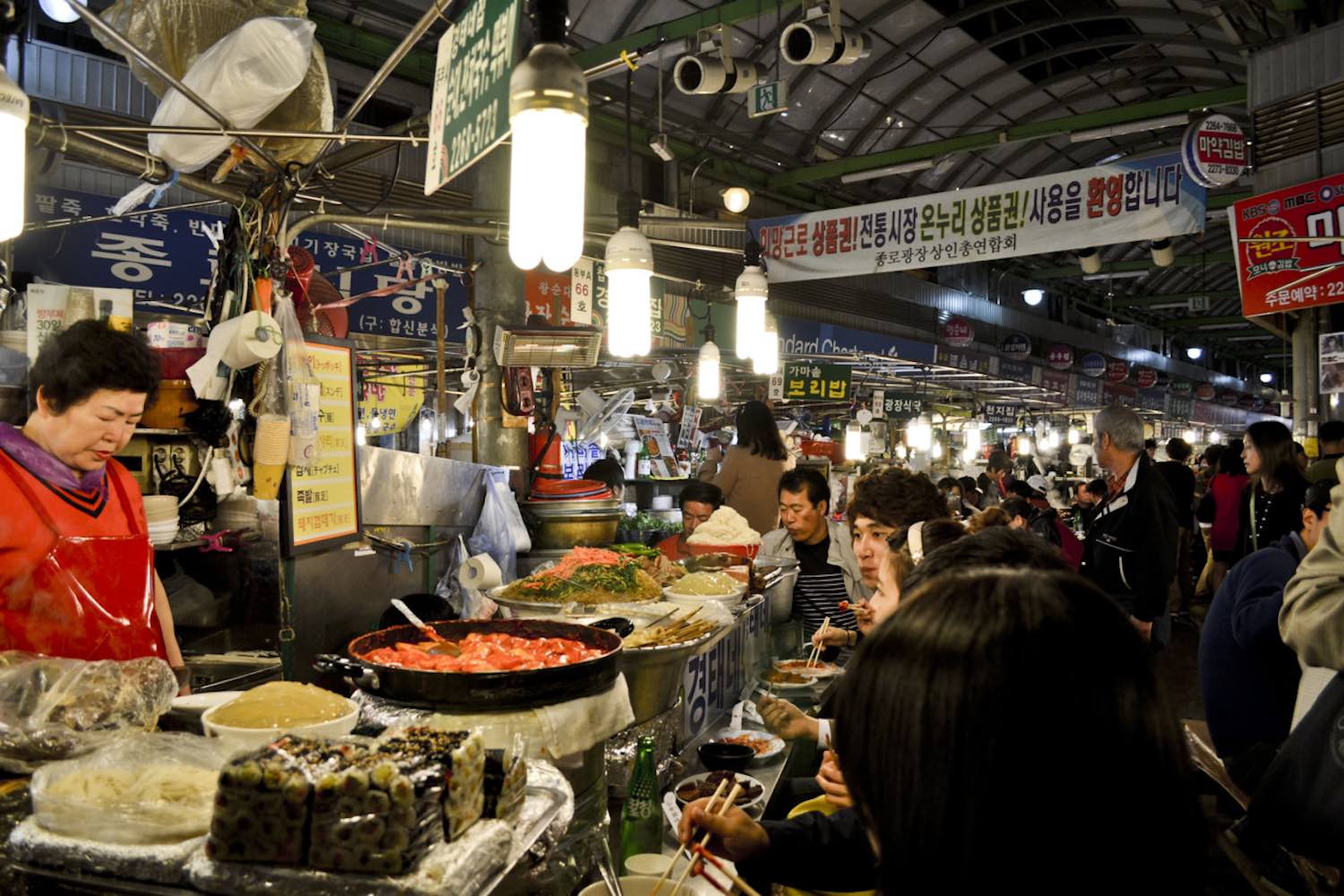 The shopping buildings here are divided into two areas: area 1 includes retail stores (on the Doosan building side), area 2 is the wholesale stores (on the Dongdaemun Stadium side). Young people often like to go to Heunginmunno in area 1- a busy street that is considered as the north-south market. It is bustling with buildings Doosan, Migliore, Cerestar, Freya Town and Hello apM. On the opposite side of the road is a modern shopping complex and Dongdaemun park designed by Zaha Hadid. This complex is proud to represent Seoul's architectural trends.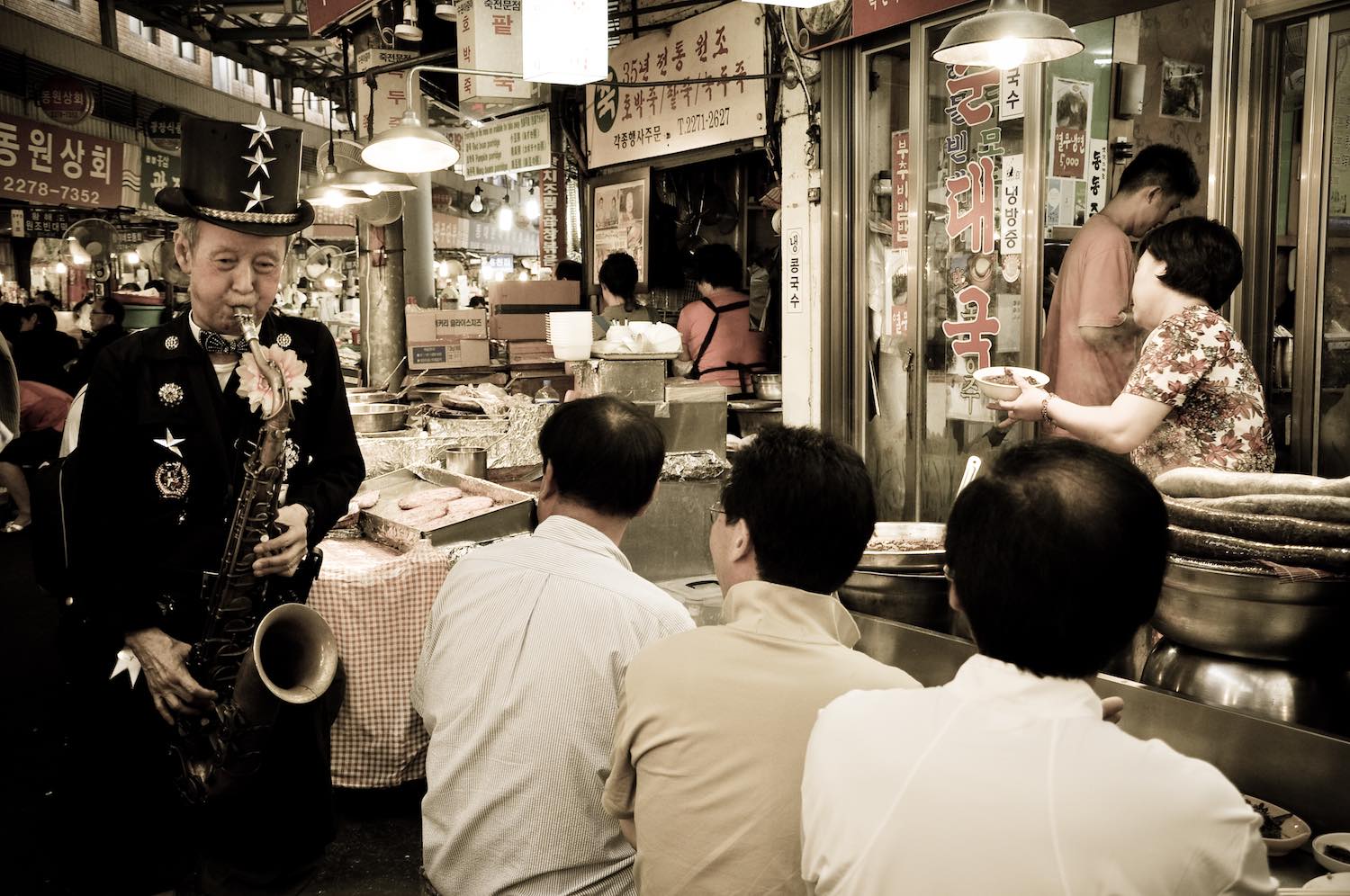 Cheonggyecheon Stream
Cheonggyecheonro, Jongno-gu
Strolling around the 8.4- km Cheonggyecheon Stream is an effective way to relieve stress. Despite being located near Sejongro- one of the busiest boulevards in Seoul, Cheonggyecheon still remains the silence because the stream is 4.6 meters from the road surface, so it looks almost like a shelter.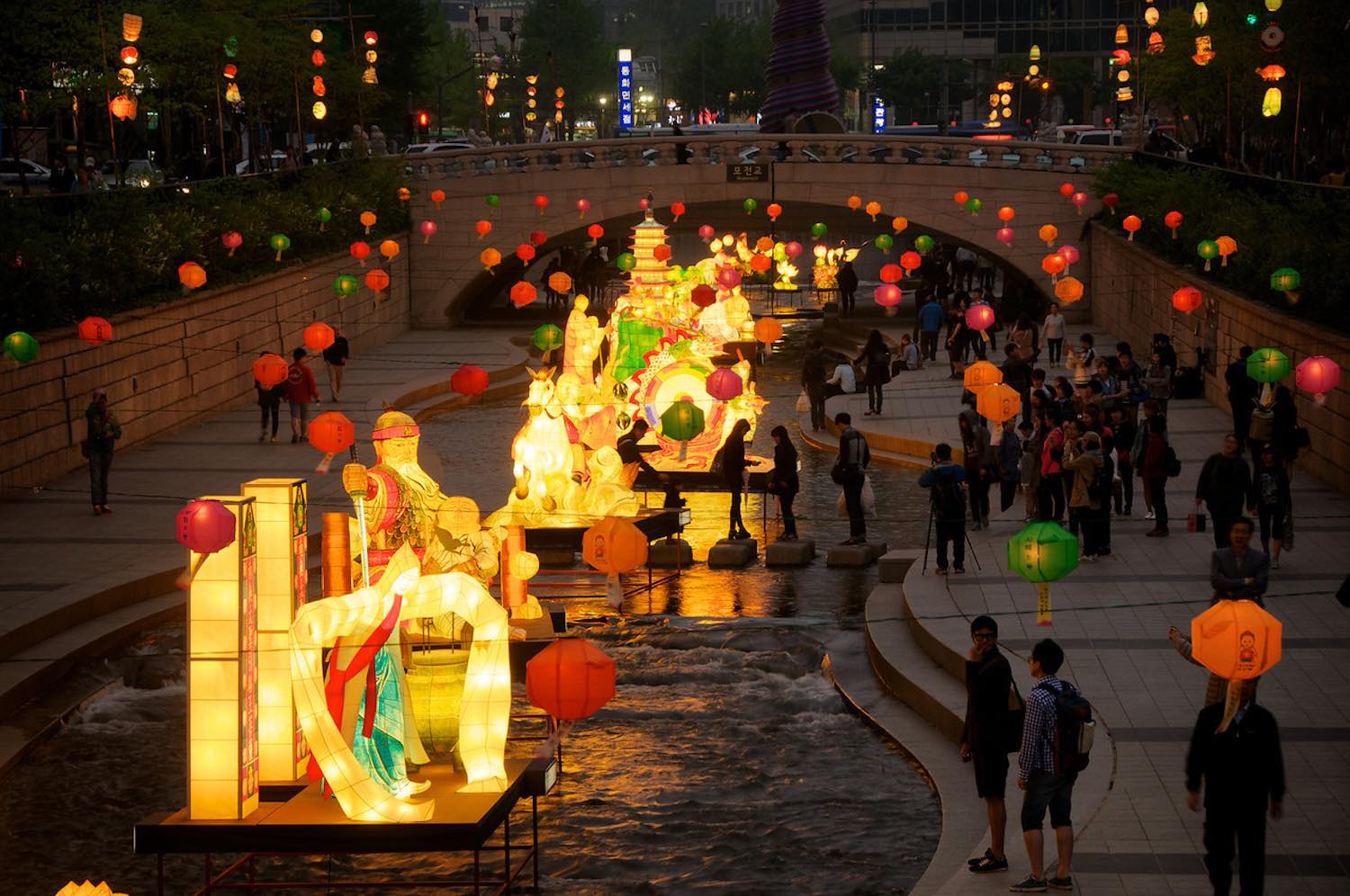 You can enjoy a peaceful stroll through small waterfalls and nearly twenty bridges above the stream. On the north bank of the stream, it borders the small market of Gwangjang. Although quite quiet during the day, the area becomes bustling at night when small alleys mingle and the opening of food market.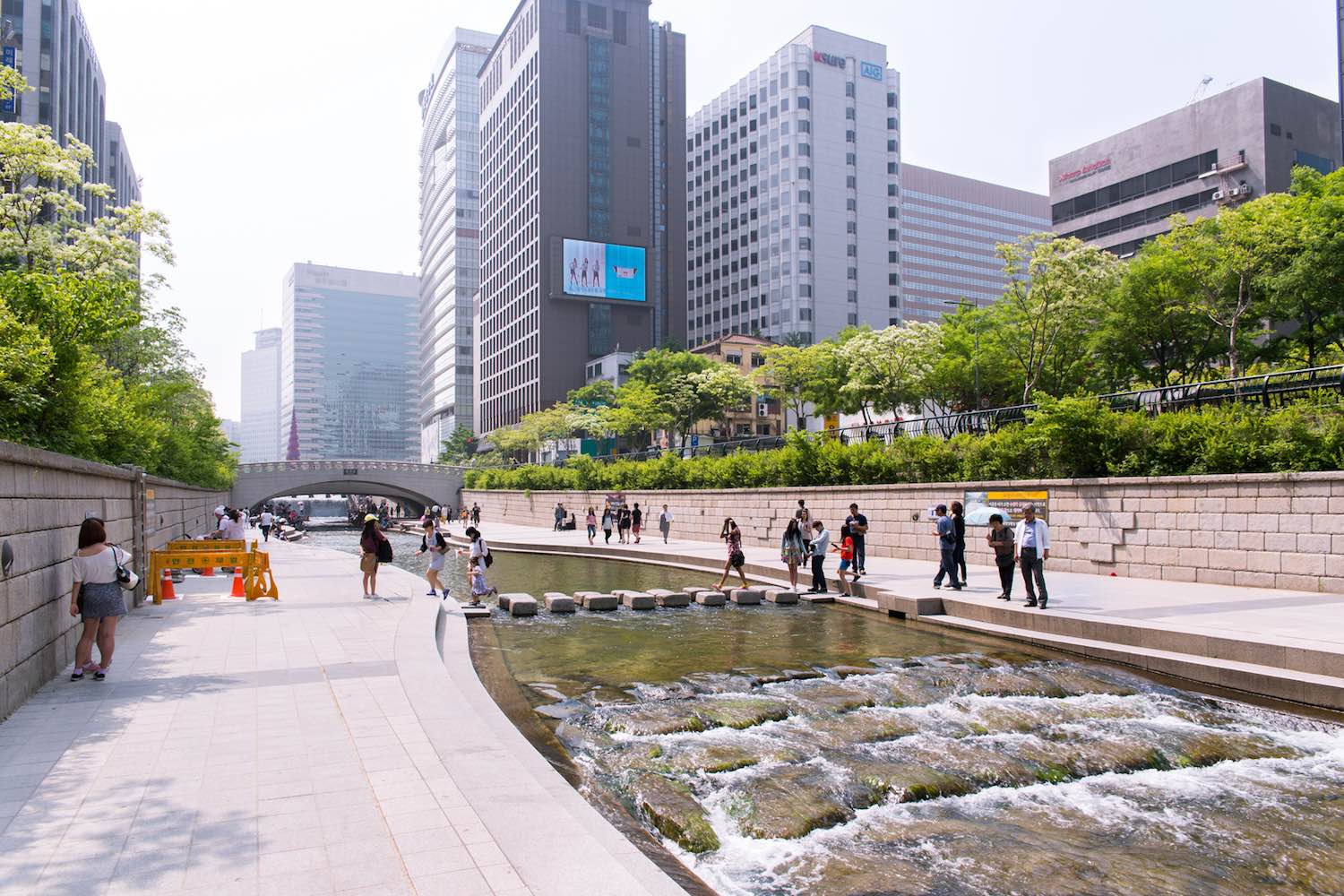 Myeongdong
Address: 3F UNESCO Bldg., Myeong-dong 2-ga, Jung-gu
Transportation: Subway, Myeongdong Station: line 4, gate 6 or Euljiro 1-ga station, line 2, gate 6.
Myengdong is a shopaholic's paradise. No matter coming here at any time, you will see the crowd of 10,000 people here.
As for fashion clothes, Myengdong is the place to sell a variety of clothes from international brands such as Zara, H&M, Forever21 and Tommy Hilifiger, to local brands such as Bean Pole, Esquire Shoes, Nature Republic, etc. There are hundreds of stores whose brands are too familiar with girls such as The Face Shop, Etude House, Skin Food.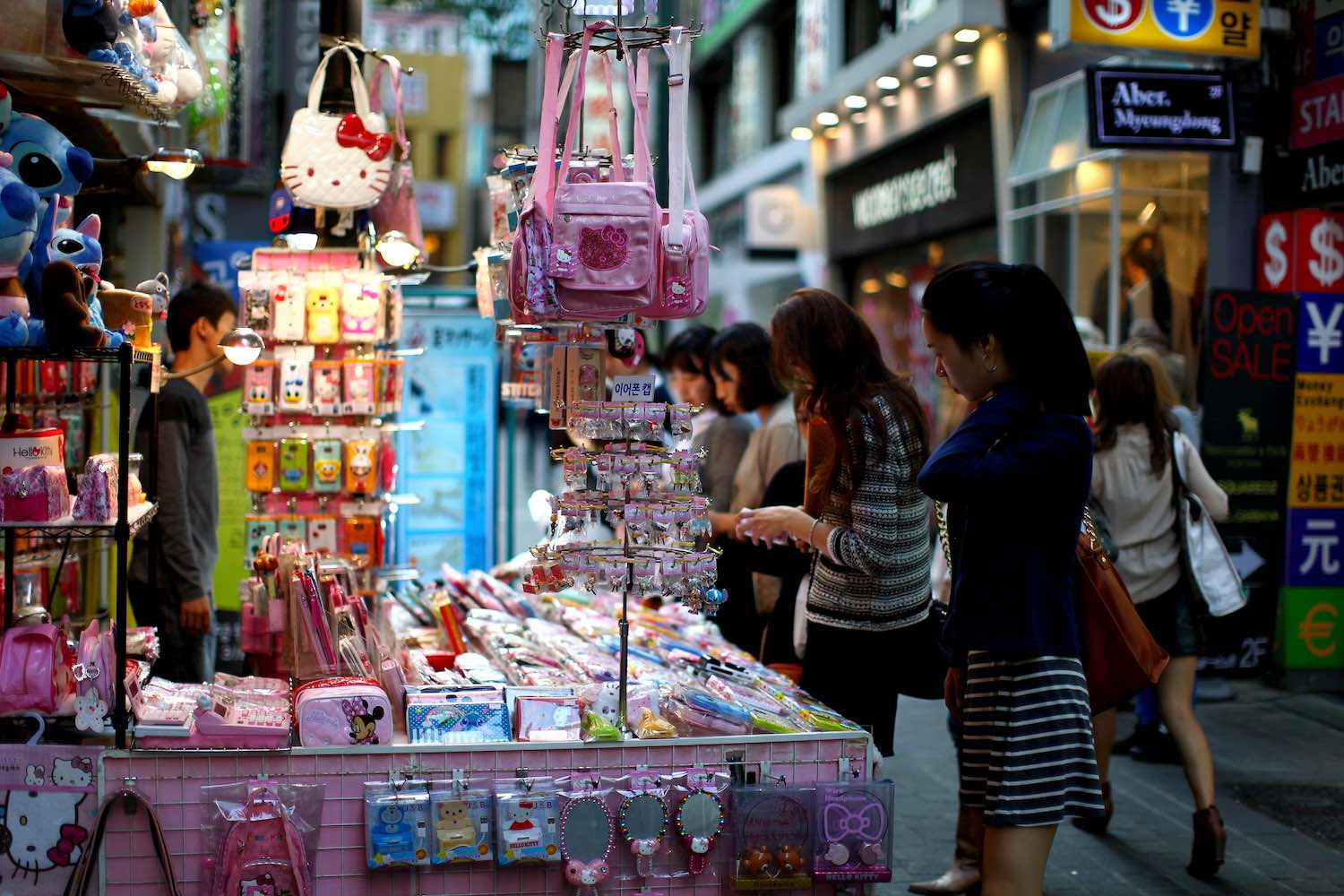 Even guys who have arrived in this area have to buy at least one take-out skin care product. For those who are wondering about where to buy souvenirs in Seoul, Myeongdong has a lot of points selling very beautiful and Korean items.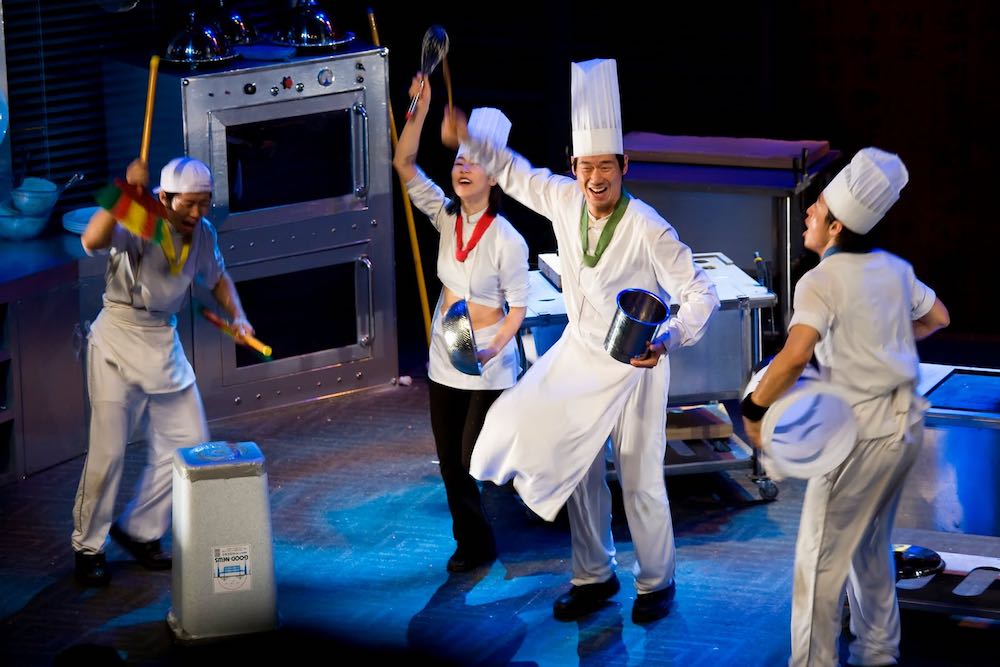 Those who are passionate about culture and cuisine cannot miss out the Nanta Cookin 'program at Myeongdong Theater. The show is about 4 chefs who have to prepare a wedding party before 6pm. There are typical performances include acrobatics, magic, comedy, pantomime, and interactive performance with the audience. The theme that emerges throughout is how they use traditional Korean music (Samulnori) through the use of some homemade musical instruments such as cutting boards, water cans and kitchen knives.
Namsan Park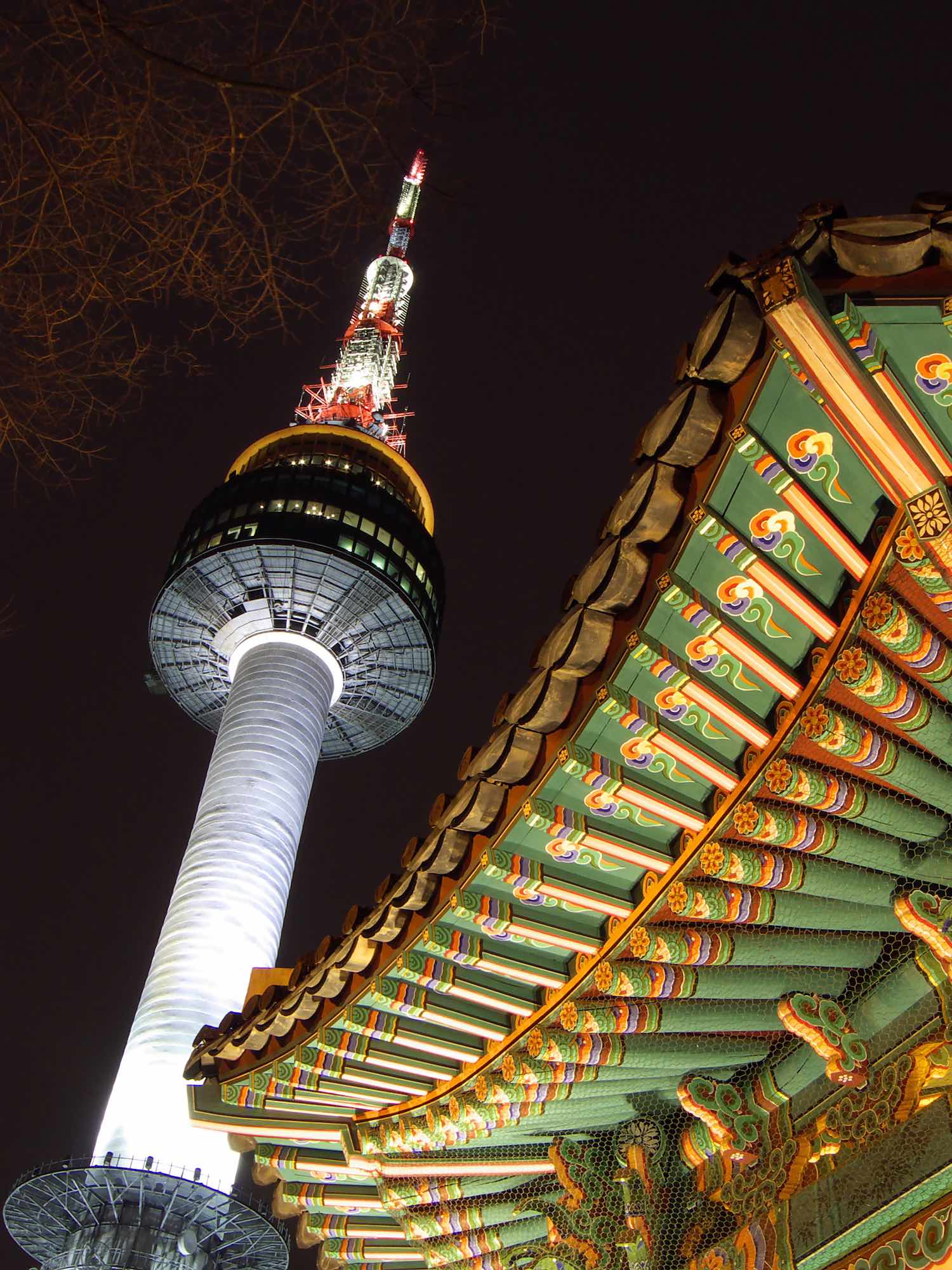 For those looking for tranquility, Namsan Park is a haven. Like the location of N Seoul Tower, with 25 years of existence, Namsan is a must-visit destination for tourists. Here, you can take the cable car to N Seoul Towe which is located on the top of Nam San to see the panorama of the city.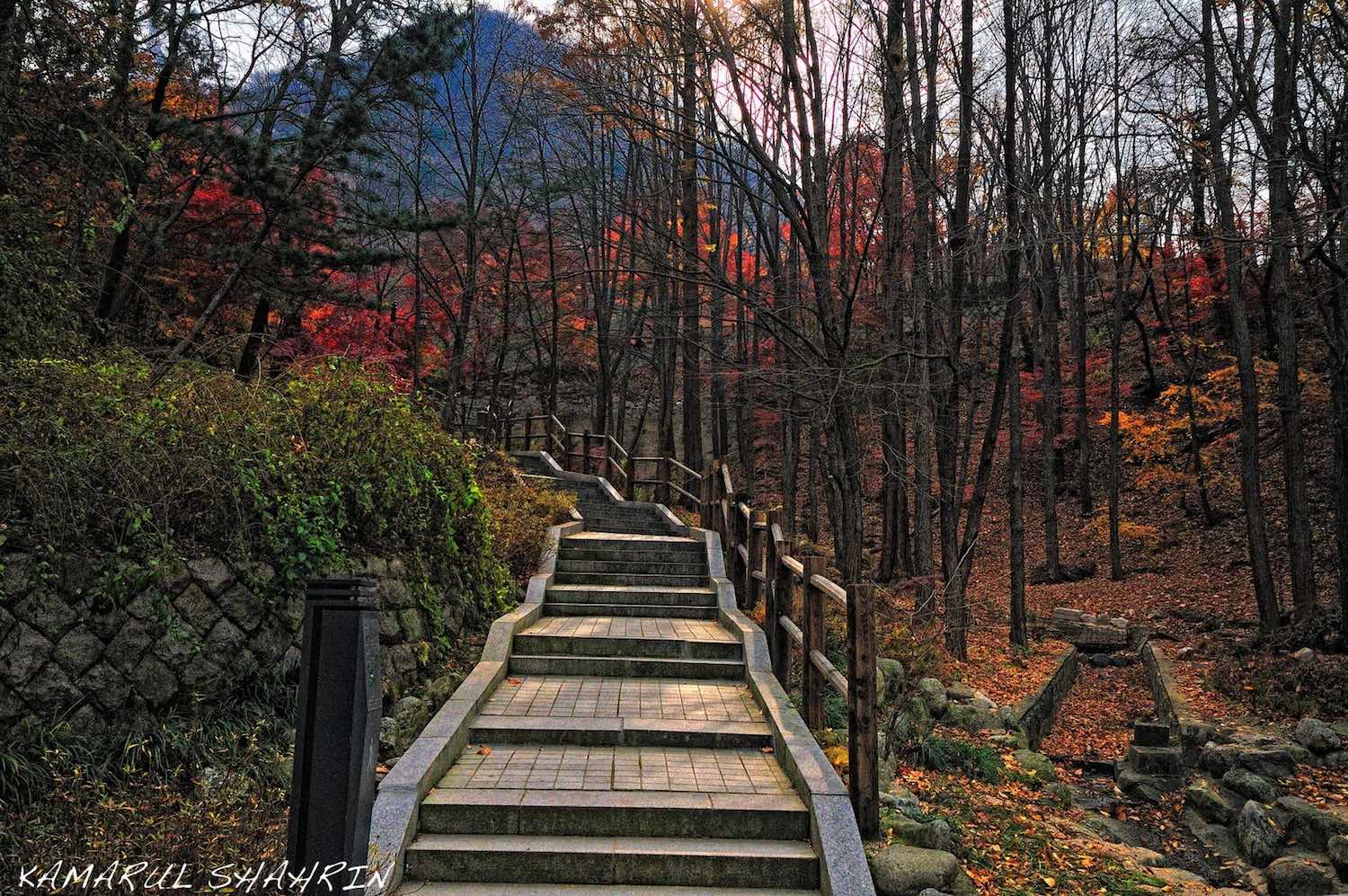 At 479.7m above the sea level, this is the first synthetic broadcasting tower built in Korea in 1969. After appearing in dramas and reality TV shows, the tower N Seoul is increasingly becoming a popular destination for couples around the world. You can join other couples from all over the world to buy locks up to the tower to make a promise with the person you love.
Hongdae Area
Transportation: subway. Hongik University Station, Line 2, Gate 9; or Sangsu station, line 7, gate 1. There are also  many bus lines that also pass through this area.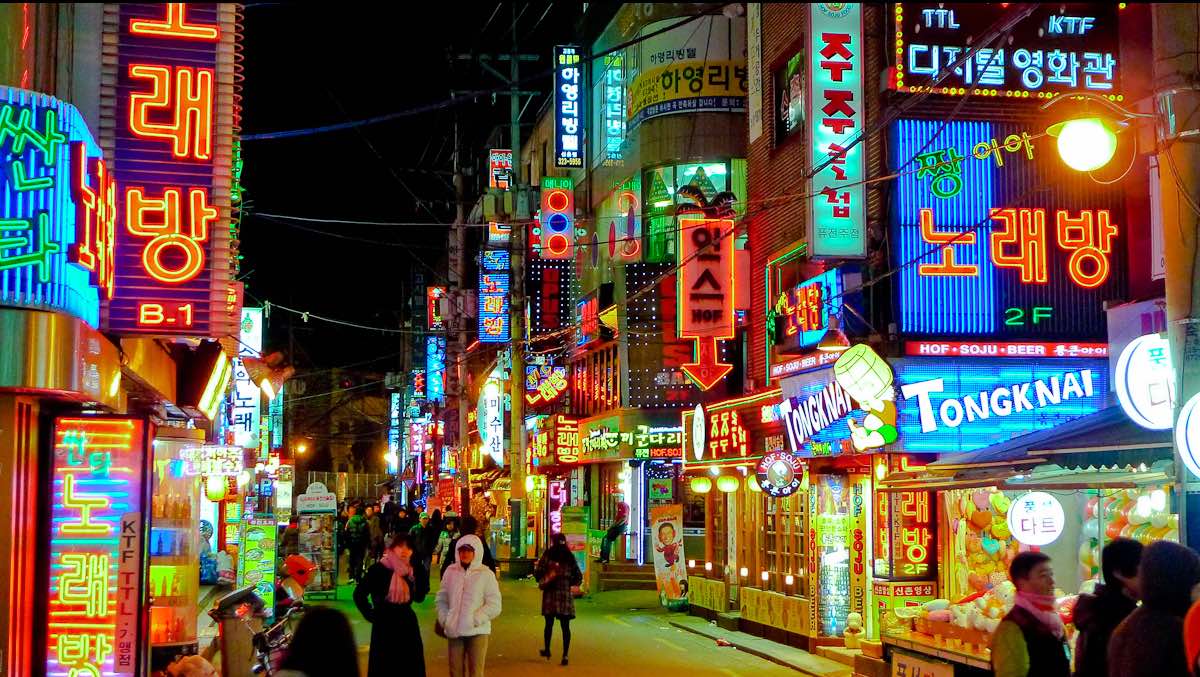 Hongdae area converges clubs, bars, cafes, art centers, design, music, etc. This is the location of Honggik University (Hongdae) which is famous for its faculties specializing in art.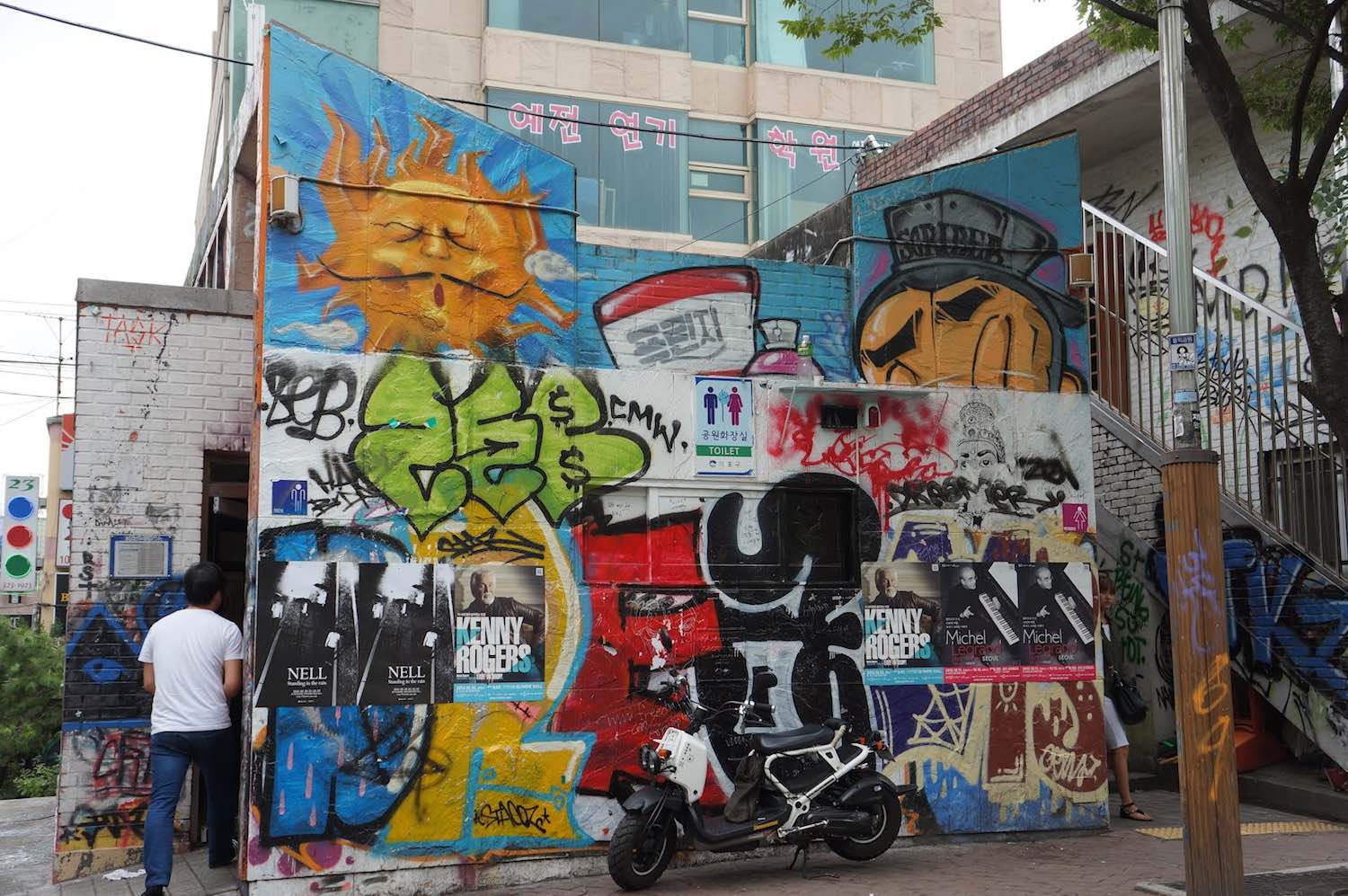 At first, thanks to the cheap space, musicians and street artists started to hire studios here. Now, many of them have become cafes or live music venues. The area has long been known as a mecca of urban arts and underground club culture. The creative energy, art-loving community, the bars and clubs are the reason why this place is very popular. If you come to Hongdae on the last Friday of the month, you should buy a "Club Day" bracelet, so you can enter more than 20 bars and clubs (equivalent to the fare to enter one bar).
Bukchon Hanok Village
Address: Bukchon Cultural Center, 105 Gye-dong, Jongro-gu
Transportation: Subway, Anguk station, line 3, gate number 2. Then go down and walk about 300m to reach the village.
It can be said that Bukchon Hanok is the most beautiful historic district in the city where tourists can wander through the small streets and observe up close to the ancient traditional houses (meaning "Hanok" in Korean) with a variety of shapes and sizes.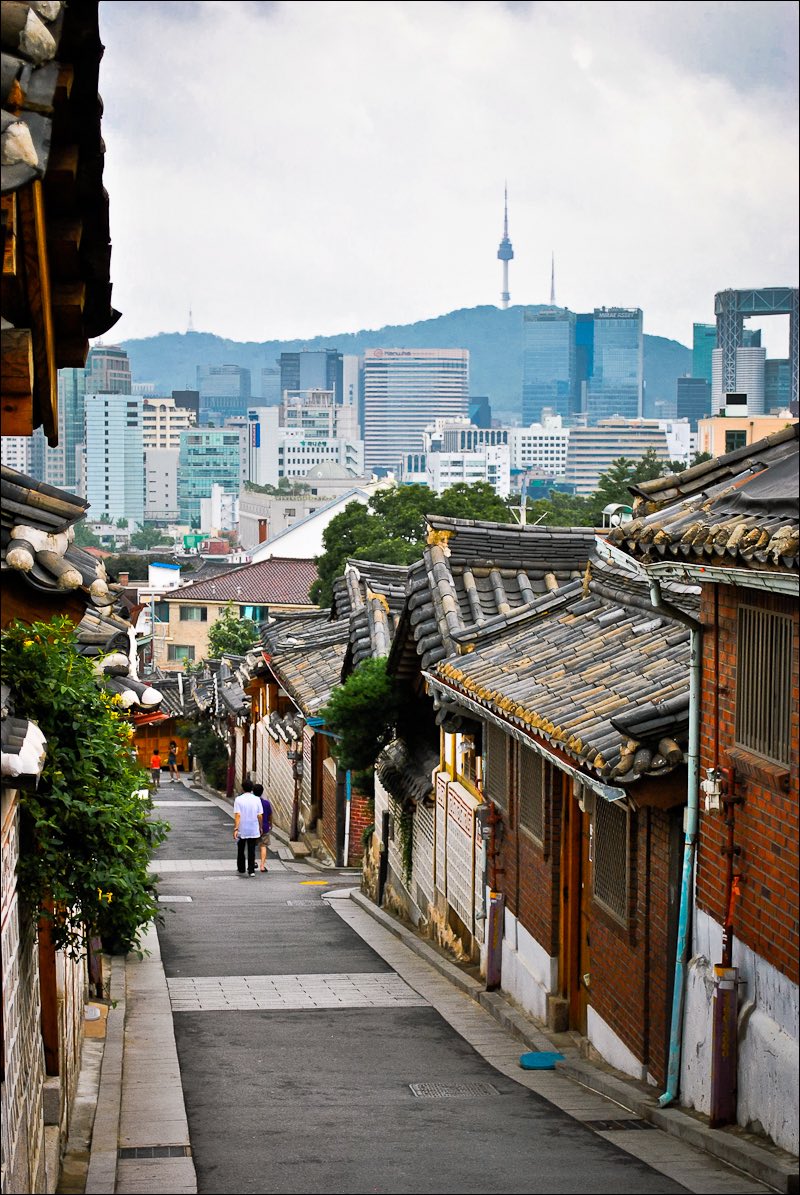 It is not difficult for you to return to an ancient scenery, as you wander through this picturesque old town. On either side of the road are two palaces – Gyeobok on the west and Changdeok to the east – the village with the largest number of privately owned Korean traditional chalets in Seoul.
Do not forget to keep an eye on about 5-6 alleys restored with ancient architecture such as gardens, exterior decorations on the walls and dark colored clay roofs. The neighborhoods are also adorned with quaint cafes, art galleries and restaurants. Remember to visit Wood & Brick (address: 6 Shinmunro, 1-ga, Jongno-gu) which specializes in serving the superb ravioli lobster. The shop is located right on the way down to the Art Sonje Center Gallery (at 370 Sinpyeong-dong, Gyeongju).
Namdaemun Market
Address: 21, Namdaemunsijang 4-gil, Jung-gu, Seoul
Transportation: subway. Hoehyeon Station, Line 4, Gate 5.
Other means: Blue bus: 103, 104, 105, 21, 401, 500, 505, 604… Green bus: 0013, 0211, 7015… Yellow bus: 01, 02.
First opened in 1964, Namdaemun Market is the largest traditional market in Korea with a wide variety of items.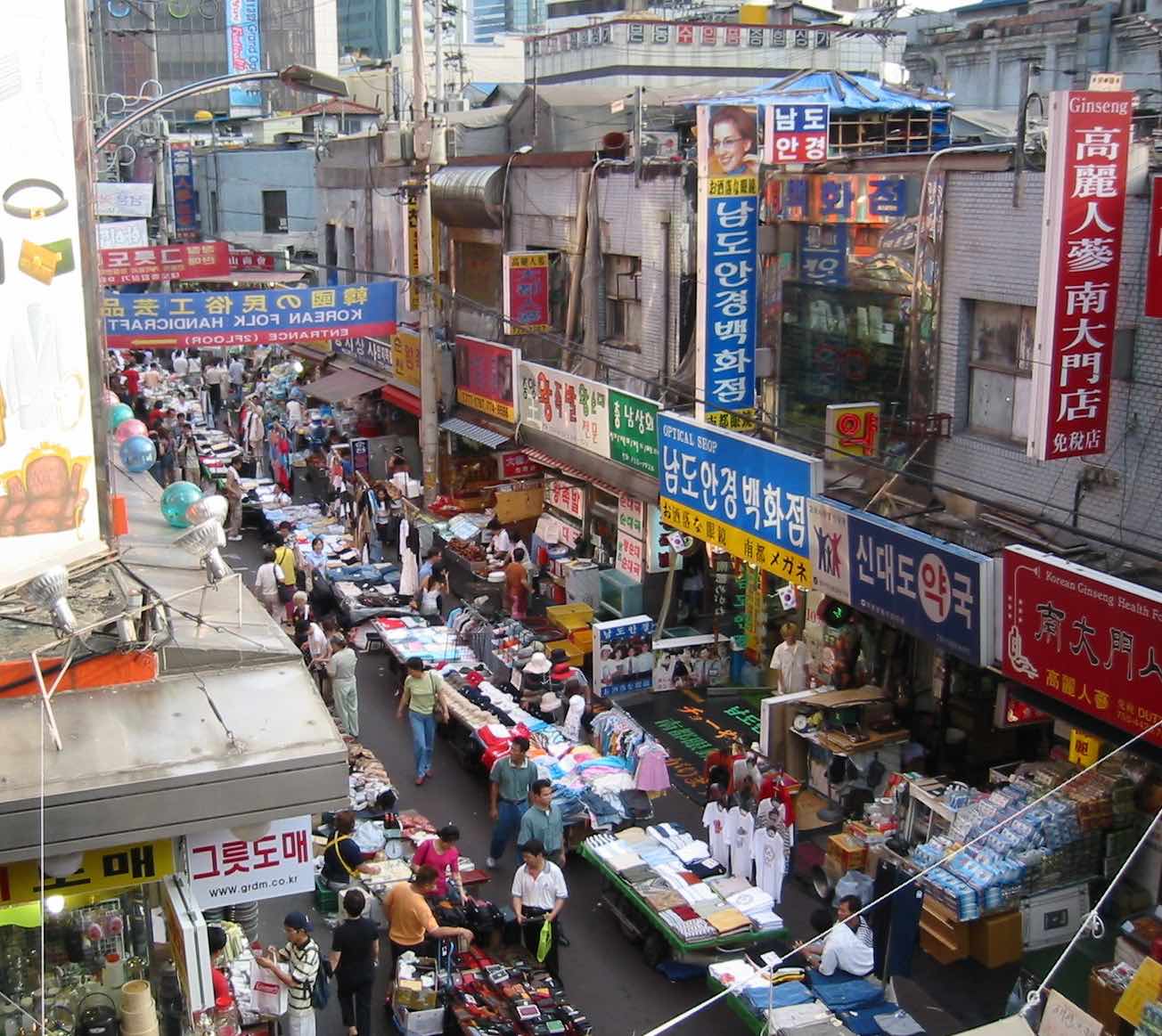 The market is a great place for you to choose clothes, home appliances, fabrics, jewelry, accessories, toys, food, flowers, stationery and fishing equipment, mountain climbing … with reasonable prices.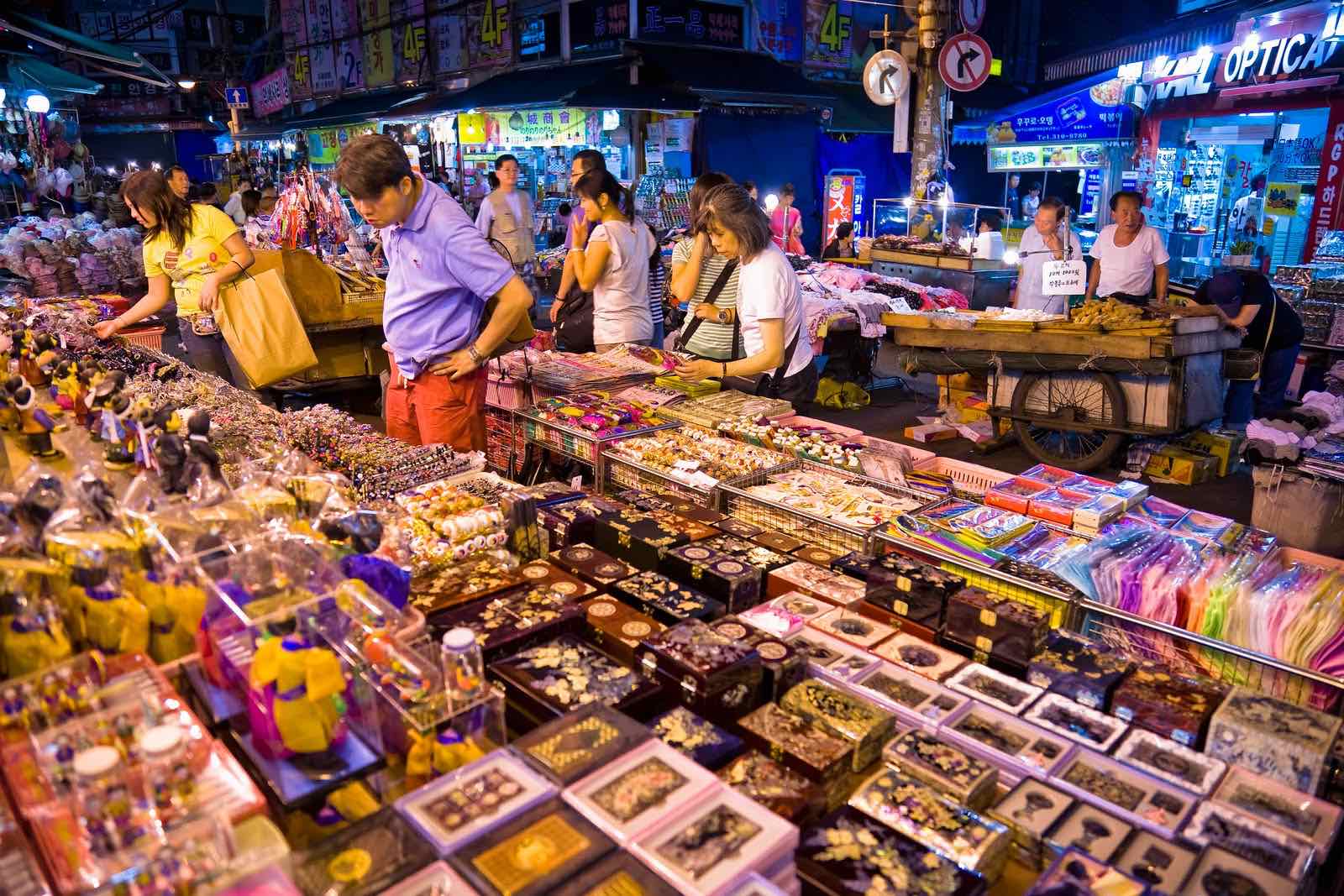 This famous market is always full of buyers and sellers. If you feel a bit hungry, don't be afraid to stop by the food stalls in the market and try mandu gook – a simple dumpling soup that tastes wonderful.
Above are 7 special interesting places that you and your loved ones should not miss out when visiting Seoul.