5 Best Hue Dishes
The city also has over 30 different varieties of sweet soups (che) made from coconut milk and a variety of ingredients such as pomegranate, taro, and sweet corn. The most common che in Hue is lotus seeds sweet soup, which is made from the seeds of lotus flowers found in Tinh Tam Lake. Read on for our exhaustive list of must-try dishes in Hue, catering to almost every taste.
Banh Loc Goi (Tapioca Dumplings)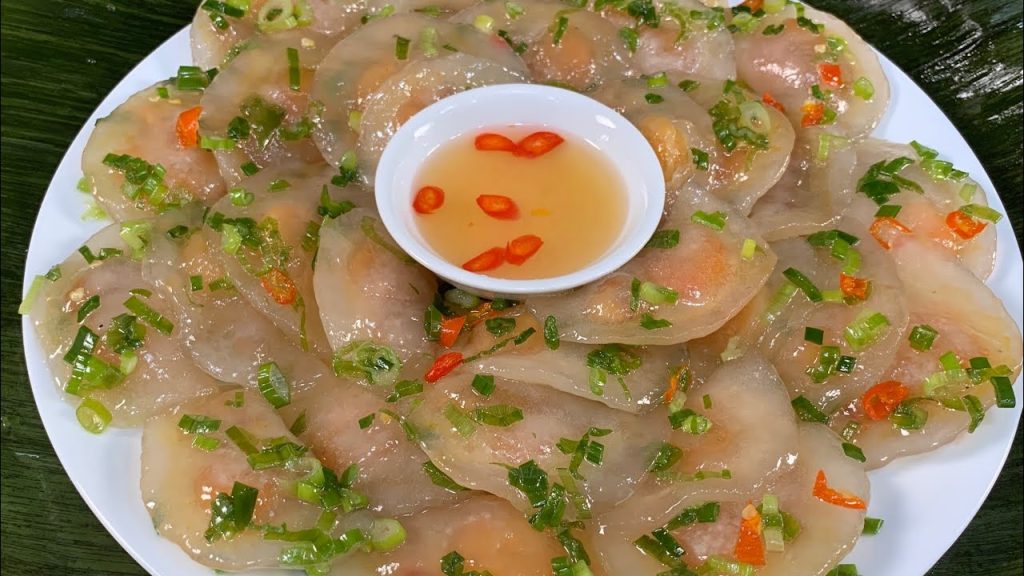 Banh loc goi, which is made with tapioca starch rather than rice flour, is stuffed with marinated shrimp and milled pork before being covered in oiled banana leaves and steamed until finished. Simply unwrap the banana leaf and dip it in a platter of nuoc mam pha, a sauce made with vinegar, shrimp stock, fermented fish sauce, honey, and fresh chilies, to indulge this Hue snack.
Bun Thit Nuong (Vermicelli Noodles With Grilled Pork)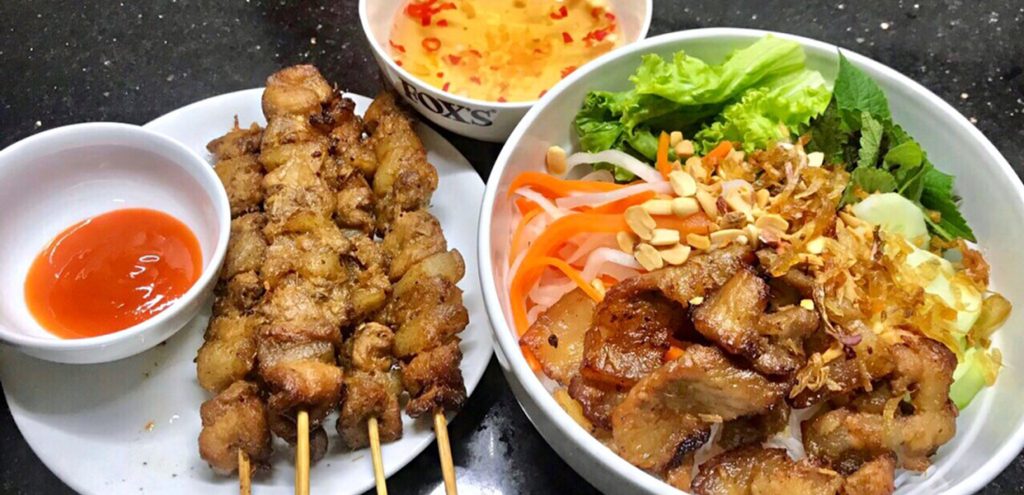 Rice vermicelli noodles, grilled pork, cabbage, cucumbers, beansprouts, pickled daikon, basil, mint, minced peanuts, and deep-fried spring rolls make up Bun thit nuong. This hearty dish is priced at VND 20,000 and up and comes with pickled vegetables, fresh lettuce, and fermented fish dipping sauce on the hand. Pour the sauce over the noodles for an extra kick of flavor, much like the locals.
Banh It Ram (Fried Sticky Rice Dumplings)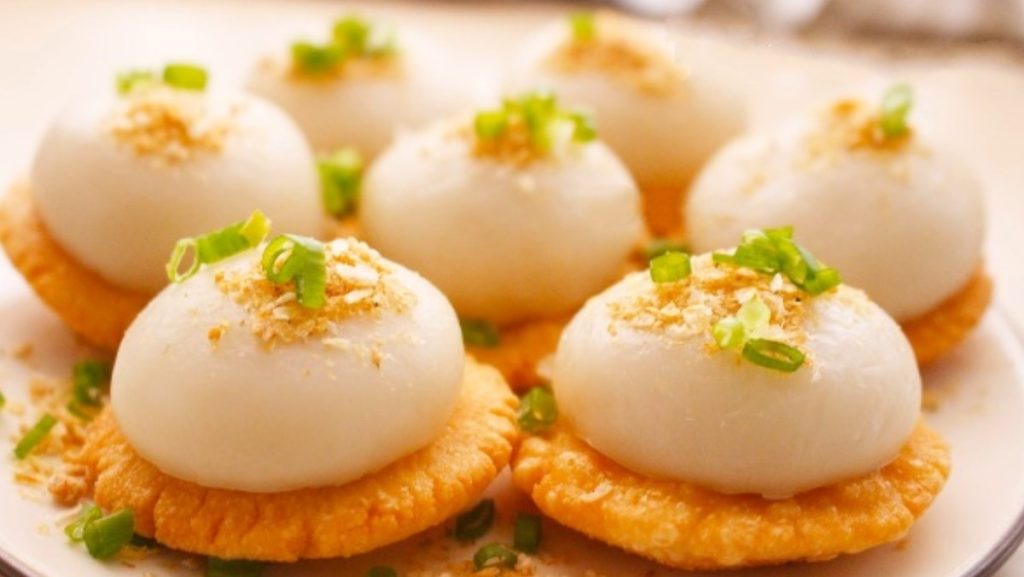 Banh it ram is a Central Vietnamese specialty that combines a steamed sticky rice dumpling with a crispy sticky rice patty. The dumpling is topped with a savory combination of green scallions, shrimp, and pork, similar to a Japanese mochi but consumed as an appetizer rather than dessert. At a small joint, a platter of six banh it ram dumplings costs about VND 30,000, but rates are higher at more upscale restaurants and hotels.
Va Tron Salad (Hue Fig Salad)
Va tron salad, which combines boiled figs, sliced carrots, mushrooms, and onions with either shrimp or shredded pork, was once a meal prepared exclusively for royalty in Hue. While it is traditionally eaten at family dinners and weddings, there are several Vietnamese restaurants that serve this special dish during the year. This particular variety of green fig is only found in Central Vietnam, making it a must-try for first-time Hue travelers. Our favorite way to serve va tron salad is with fermented shrimp paste, roasted sesame seeds, and fried shallots.
Che Hat Sen (Lotus Seeds Sweet Soup)
Che hat sen is one of Hue's many local sweets, consisting of lotus seeds and green rice flakes in a sweet broth. Because of its refreshing powers, locals mostly drink it in the summer to beat the sun, but you can enjoy it pretty much any time of year. Che Hem on Hung Vuong Street is one of the most widely recommended dessert shops in Hue, where you can get a generous portion of che hat sen for around VND 3,000.