15 Best Places To Visit In Thailand (Part 2)
7, Thai Street Food
Thailand is home to many different kinds of street food. However, every street in every city will have various different stalls selling their wares. From Pad Thai to Som Tam (papaya salad) to grilled meats it is all available at any time of the day. Thai's rarely cook at home. When looking for a food stall to eat at a good choice is to follow the locals to see where they are eating.
8, Have a Water Fight During Songkran
Songkran is the traditional Thai New Year. People celebrated each year in April across the entire country and runs from the 13th to the 15th.  These days things have changed a little. And huge water fights tend to break out bringing entire cities to a standstill. With many businesses closing for the entire duration. Where ever you are in the country during this time of the year prepare for a soaking as there is no escaping the party.
9, Visit Khao Yai National Par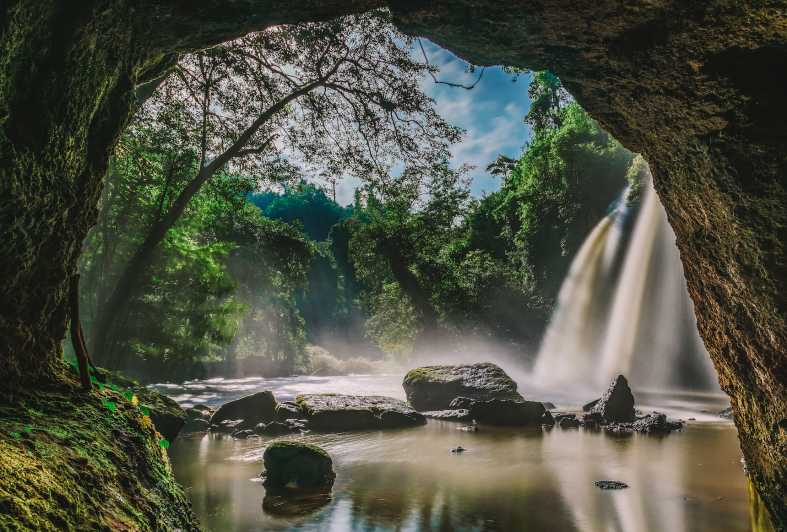 Khao Yai is the third largest in the country. Covering an area of 2,168 square kilometers. The park comprises of rain forests as well as grasslands which all adds up to the large number of animals you can see. There are an estimated 300 species of birds in the park as well as bears, elephants, deer's, gibbons and macaques. There are a couple of waterfalls in the park which are well worth a visit as well and are easily accessible by car.
10, Take a Trip to Wat Arun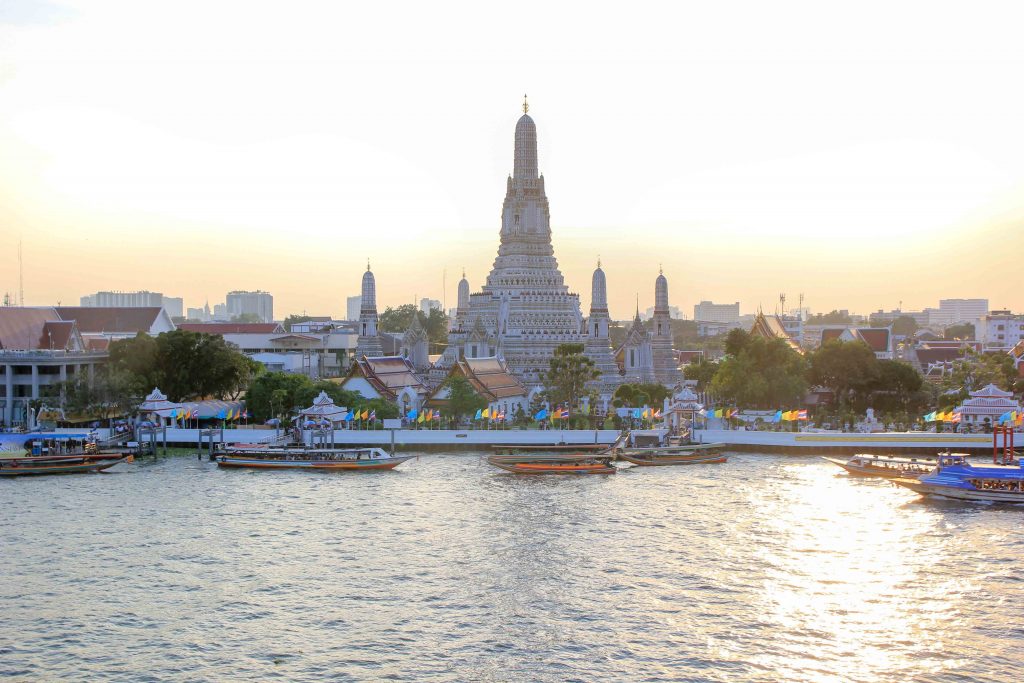 Thailand is home to over 31,000 Buddhist temples. This particular temple Wat Arun is named after Aruna, the God of Dawn. The temple sits on the banks of the Chao Phraya River. It is one of the most stunning sites you can see. The tower is 79 meters tall and has been covered in colorful porcelain and ceramic tiles making for a mesmerizing sight.
11, Visit Chiang Mai Night Bazaar
During the day the Chang Klan Road is just an ordinary road in Chiang Mai. Full of tourists, shops, guest houses and Tuk Tuk drivers. But at night a transformation takes place. From dusk until midnight hundreds of stall holders line the 1km stretch of road and turn the area into a shopper's paradise. Everything is for sale including various different designer products (mainly fake). You are expected to barter with the street sellers for whatever you choose to buy which all adds to the fun of the Bazaar. It does not matter what the weather is like or what day of the year you choose the market will always be open.
12, Go to a Full Moon Party
Legend has it that a group of tourists realized one day that the most beautiful view of the full moon was from the beach of Koh Phangan. So they decided to hold a party. From that day on it became an institution. Today up to 30,000 revelers travel to the beaches of Koh Phangan to celebrate every full moon with a party. The parties are a riot of color, music and nonstop drinking that seems to last forever. When you need to take a break from the dancing you can take a rest in one of the surrounding bars or go for a swim in the warm Gulf of Thailand.
 13, Go to Doi Suthep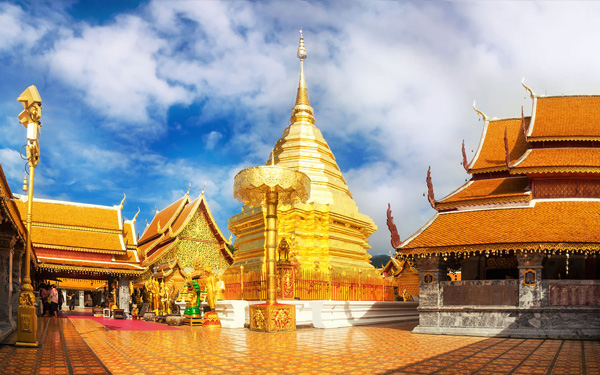 Doi Suthep is a mountain that stands at over 5400 feet. The reason most people travel to Doi Suthep is the view. The view over all of Chiang Mai which is staggering and worth the journey on its own, but also to visit Wat Phra That Doi Suthep. Which is a temple dating back to the 13th century. At the temple there is a large white elephant shrine which has a whole story about it which you can learn about whilst at the temple.
14, Visit Railay Beach
Railay beach is situated in the south of Thailand in Krabi. It is not accessible by traveling through the mainland as the huge limestone cliffs cut it off from society. The only way to get there is to get a boat. The stunning beaches will relax you like no other. There is not a single car here as there are no roads to drive on. So it will just be you, your guests, beautiful white sand and the other relaxed tourists.