Where to go at Christmas in Hanoi? Here are recommended destinations.
"Where to go at Christmas in Hanoi?" is a common question among teenagers when Noel is coming. Although most of them are not Catholic, enjoying the freezing atmosphere on X-mas day together has become a habit of Hanoi citizens. Today, Focus Asia Travel will give you some recommendations of the best places to visit at Christmas in Hanoi.   
St. Joseph's Cathedral
Address: 40 Nha Chung- Hang Trong- Hoan Kiem
Having been built for more than 100 years with the gothic ancient architecture, this church is recognized as a significant symbol of Hanoi. The Church has been decorated carefully since the beginning of December. If you want to take photos easily and comfortably, come here a few days before Christmas day. Besides, if you prefer to experience the atmosphere of Noel night, then pay a visit on December 24th evening. It will be very crowded.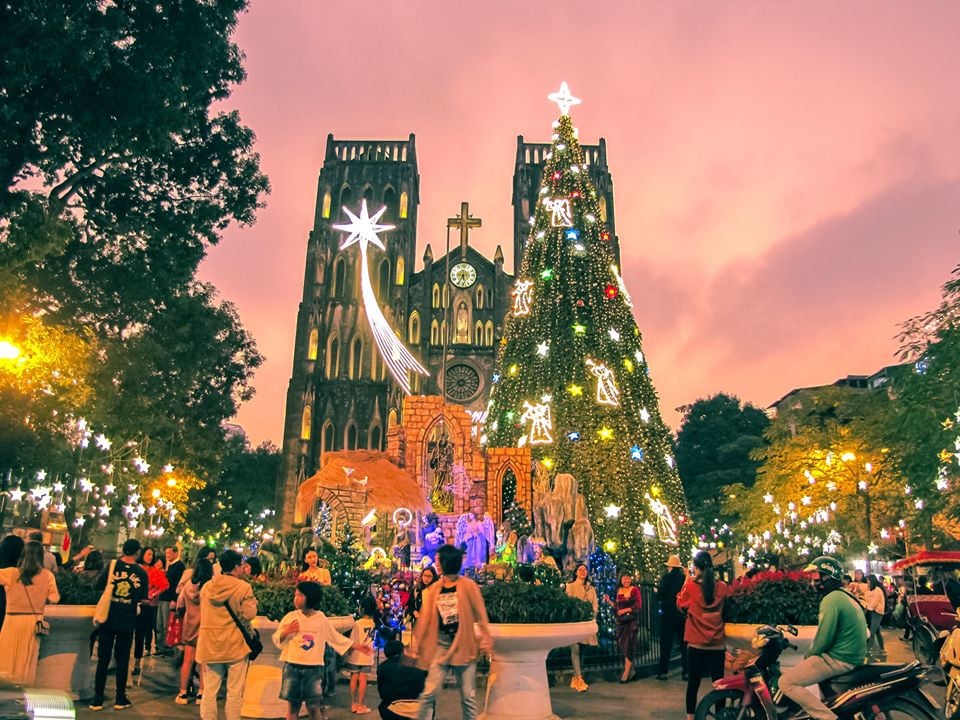 Hang Ma Street
Hang Ma Street is not only a place for shopping but also a popular check-in place on holidays. The road is filled with colorful decorations shining under the yellow lights, which is such an amazing scenery. To avoid stucking in a crowd, you should come here on weekdays from 5 to 6pm and don't forget the most beautiful studio at 78 Hang Ma. If you want to stay a little long to take more photos, you'd better give the owner 50.000VND for service.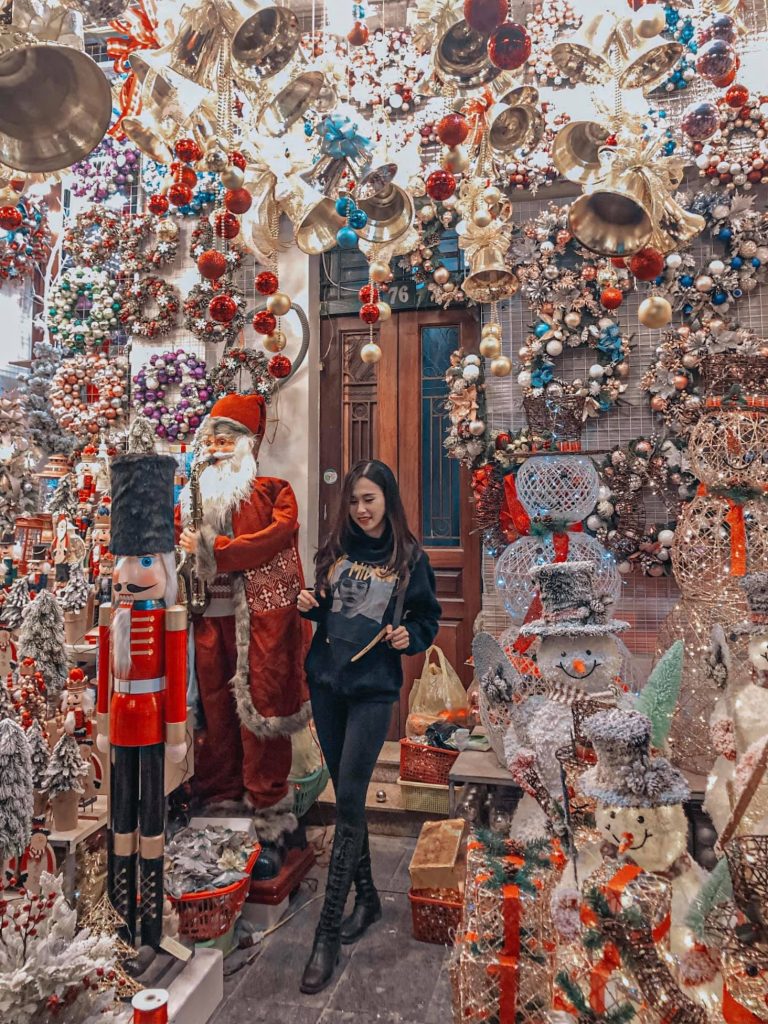 Ecopark
Inspired by Vietnamese bamboo bud, Ecopark has skillfully designed a  twenty-meter Noel Bud equipped with modern color sensors. It is covered by Northern European houses with thick snow, which gives the feeling of both familiar and unprecedented. This is one of the most ideal destinations for your family on the weekend. Along with taking photos, you can enjoy other outdoor activities such as camping, BBQ parties…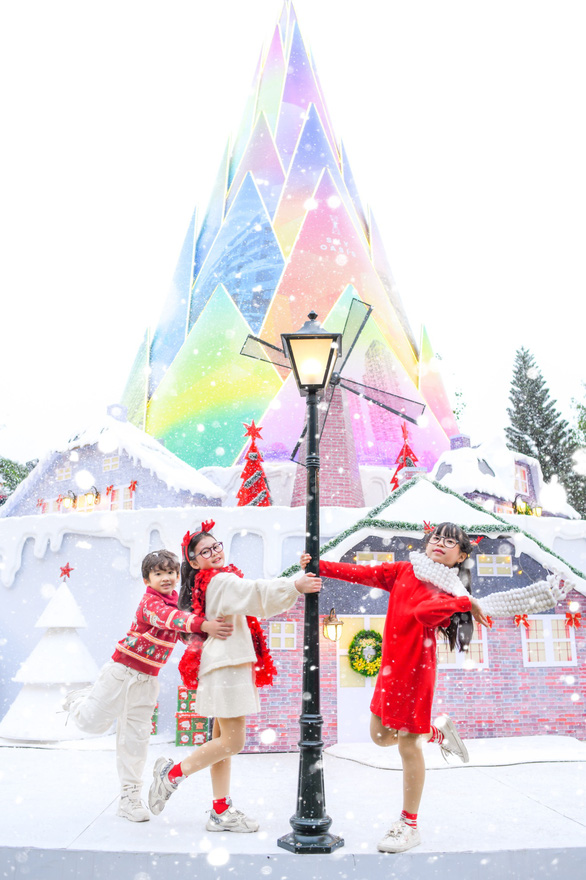 Sofitel Legend Metropole Hotel 
Every year, Sofitel Legend Metropole hotel always hosts amazing projects for Christmas. In order to celebrate the 120th holiday, this hotel has prepared a pine which is 15 meters high together with more than 500.000 lights hanging around the area. Moreover, there is an attractive luxury buffet night party in the Christmas theme. Enjoying the dinner time with your family in a cozy place will be a definitely meaningful experience at the end of this year.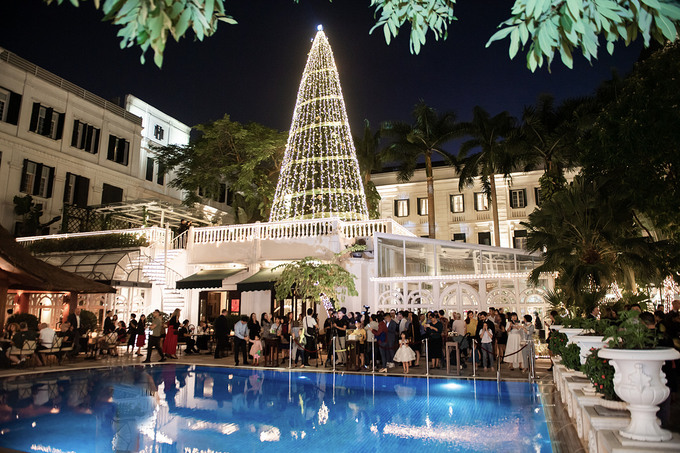 Shopping center
Shopping centers are the most common places for relaxing for the citizens, especially during holiday time. You can come with your family or your friends to enjoy the delicious food or have a walk around the brilliant shops inside. There are some recommended centers: Royal City, Times City, Aeon Mall…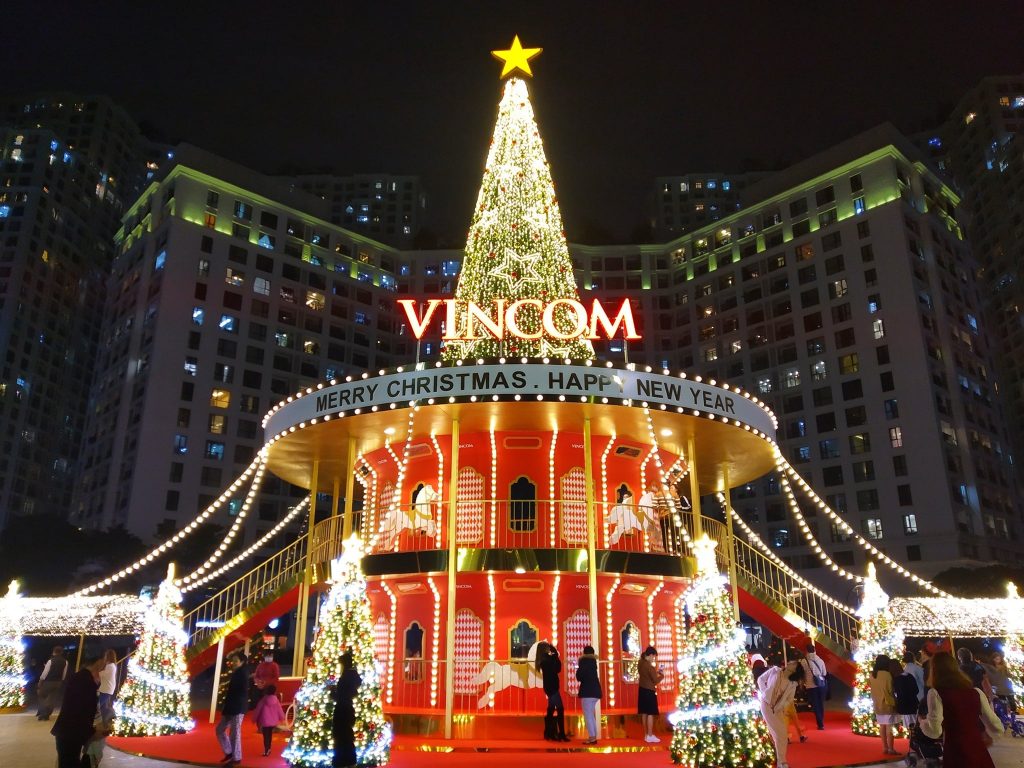 The coffee shops with Noel concept
Coffee shops play important roles in the hang-out times of teenagers in Hanoi. Therefore, a lot of shops are focusing on the outlook which is relevant to Christmas time to attract more guests by using the decoration following the Noel concept. In addition, there are a lot of special combos added. Here are some significant coffee shops that Focus Asia Travel want to recommend to you:
Laika Cafe
Address: 64 Duong Lang- Dong Da Street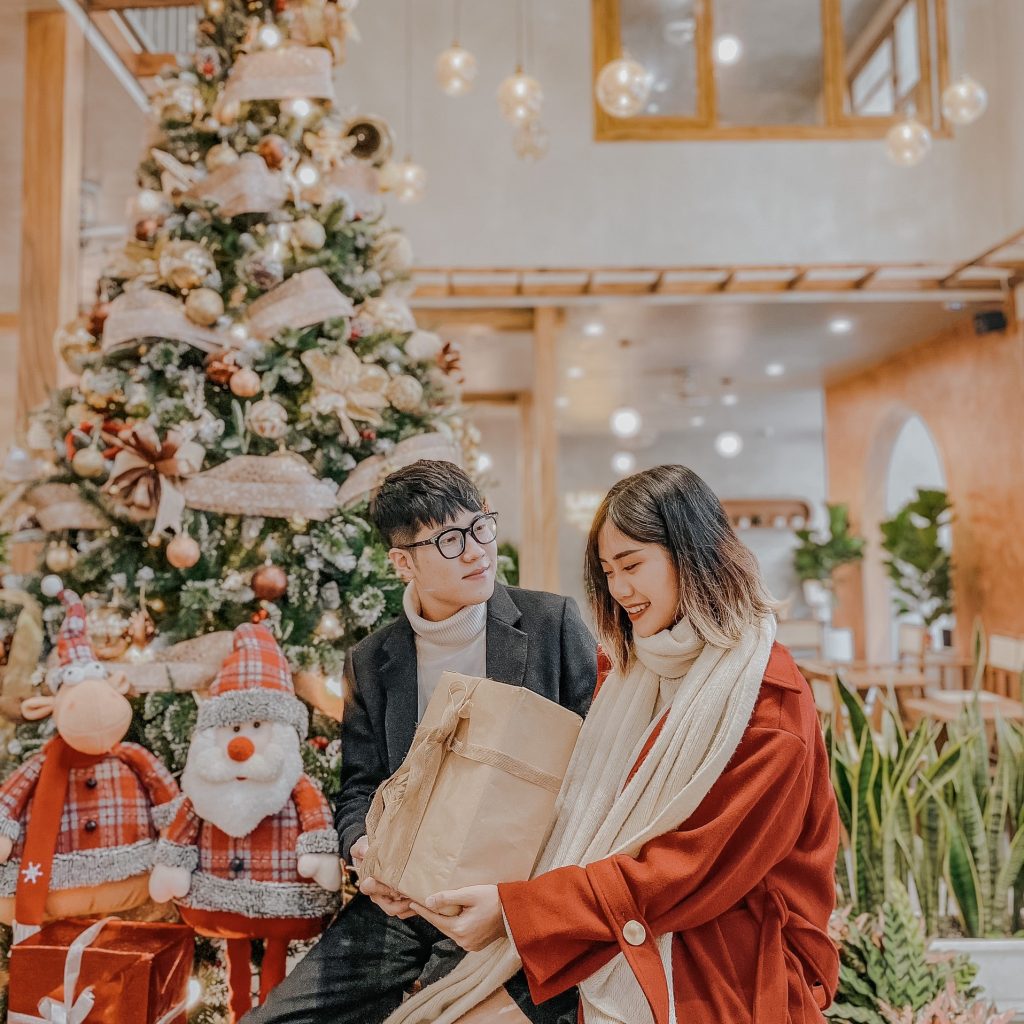 Oromia Coffee
Address: 08 Tay Ho, Quang An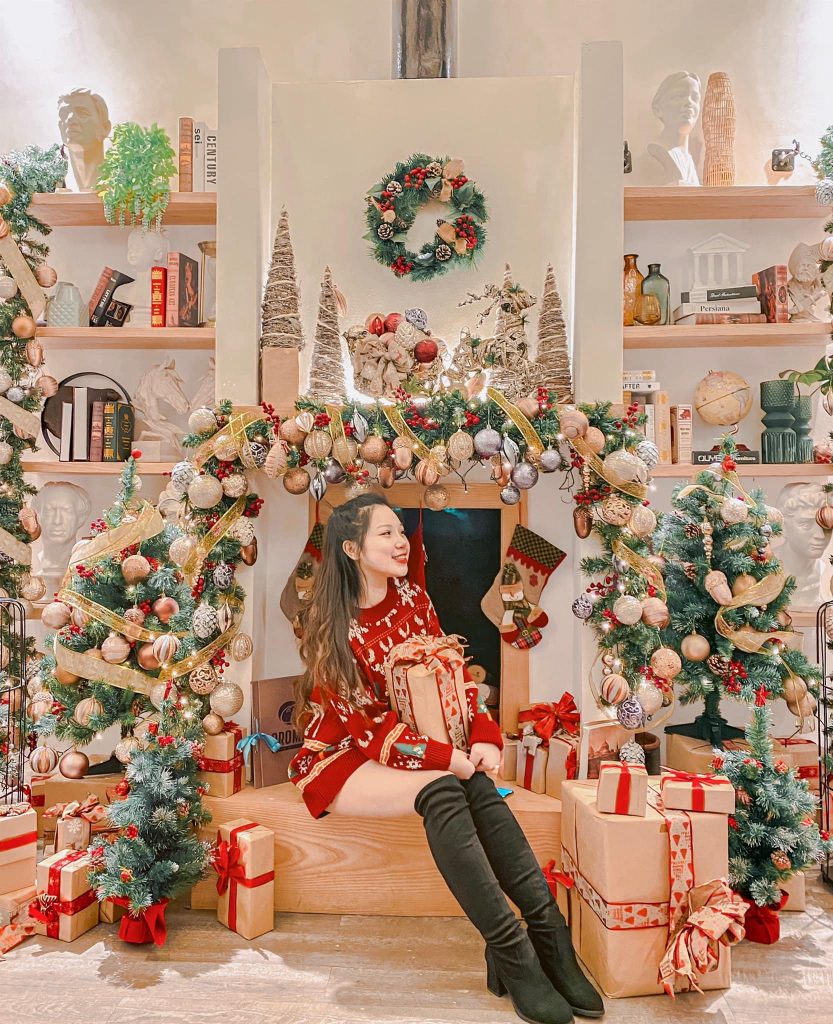 Café De Flore 46
Address: 46 Nguyen Truong To- Ba Dinh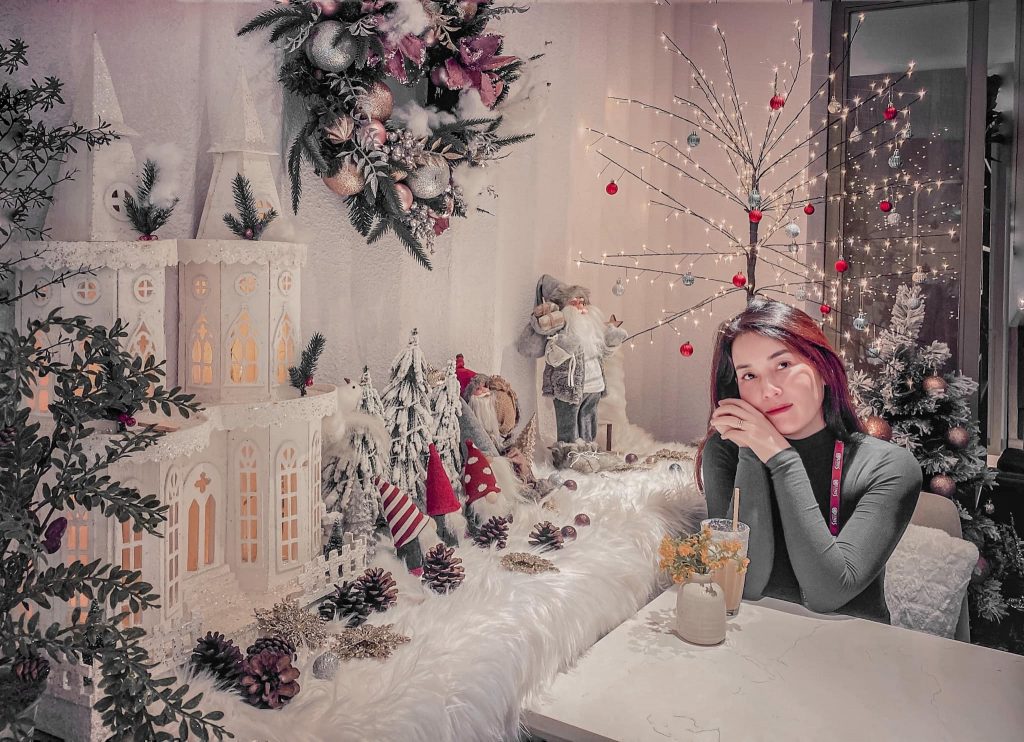 Hope that you have got the answer for the question "Where to go at Christmas in Hanoi?" according to the information provided. Focus Asia Travel wishes you a Merry Christmas with family and friends. Don't forget to contact us if you want to enjoy Noel at other places like Ha Giang, Sapa…