Travelling Danang in December
There are many questions about Da Nang tourism in December, because this is a tourist destination that you should come at least once in your life. So let's find out why travelling Danang in December is different from in other months.
What is the weather like in Da Nang in December?
Da Nang tourism in December is not the peak season, but the weather is quite cool. The temperature falls between 20 ° C – 28 ° C.
December is the last time of the rainy season so it is normal to see rain during the travel. You should check the weather before going to avoid heavy rain. Every time, each weather type brings different experiences, so don't miss Da Nang because of the rain.
The pros when traveling to Da Nang in December
Advantages
The weather is cool so it is better to go out than the summer time.
If you go to Danang at Christmas, you will be able to welcome Christmas with an extremely vibrant atmosphere, especially in the Asian Park.
Bathing is okay, but it depends on the day.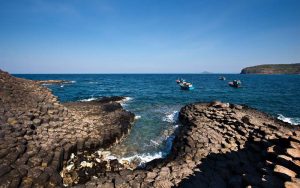 What should be worn in December?
Coats: You need to bring coats. If visiting Ba Na Hills, it is definitely indispensable.
Shoes: bring sneakers for a long day of sightseeing. If it rains, the sandals or slippers are the best choice.
What to bring: umbrellas, hats, raincoats. 
What is special about Da Nang in December?
One of the most prominent features when traveling in December is the Christmas holiday. Da Nang is more splendidly decorated with Christmas trees in tourist resorts or restaurants.
You can have all the sights on this occasion such as Ba Na Hills , Asia Park Asia, Ngu Hanh Son, Hoi An, etc…
Another place you can go out around the city center is the coffe shops along the Han River to watch the beauty of the 6 shimmering bridges.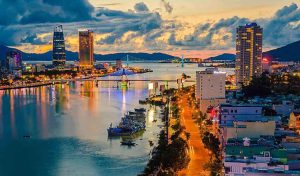 In addition, you can not ignore the miniature French -European Village in the heart of Da Nang. Here, you will experience the beautiful architecture of Renaissance Europe in Vietnam.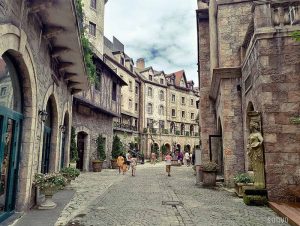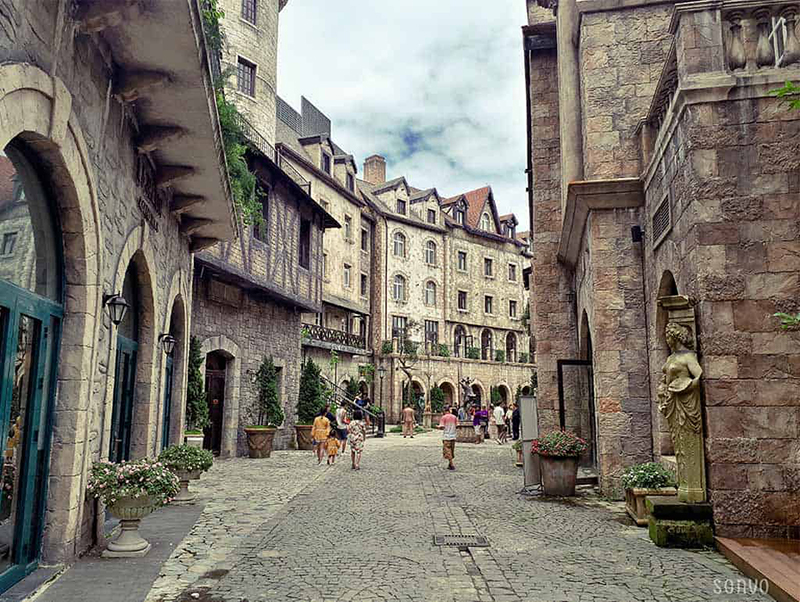 If you go to Danang without visiting Hoi An, it is such a shame. The ancient, rustic and peaceful town always receives many love from travelers all over the world. Each town also has a hint of nostalgia.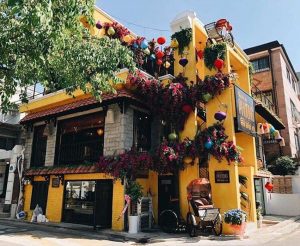 It is flawed without mentioning this cult bridge in the past-  Golden Bridge. The bridge brings Vietnam closer to foreign tourists. Last year, Da Nang has entered the top 100 World's leading destinations by the magazine Time.
Above are a few suggestions for Da Nang travel in December that Focus Asia Travel offers. Although the weather is a bit erratic, do not ignore many interesting points in this worth-living city.