Tourist destinations around Hanoi
If you want to travel but have just a little time, it is best to choose tourist destinations around Hanoi. Let's follow Focus Asia to find out more information of tourist attractions near Hanoi.
Tourist attractions near Hanoi
Tram Mountain 
Tram Mountain is about 25km from Hanoi to Hoa Binh, Phung Chau Commune, Chuong My, Hanoi. Known as "the rocky plateau in the heart of Hanoi", Tram mountain attracts young people to visit and camp because of the majestic, pristine and important rocky landscape that is completely free.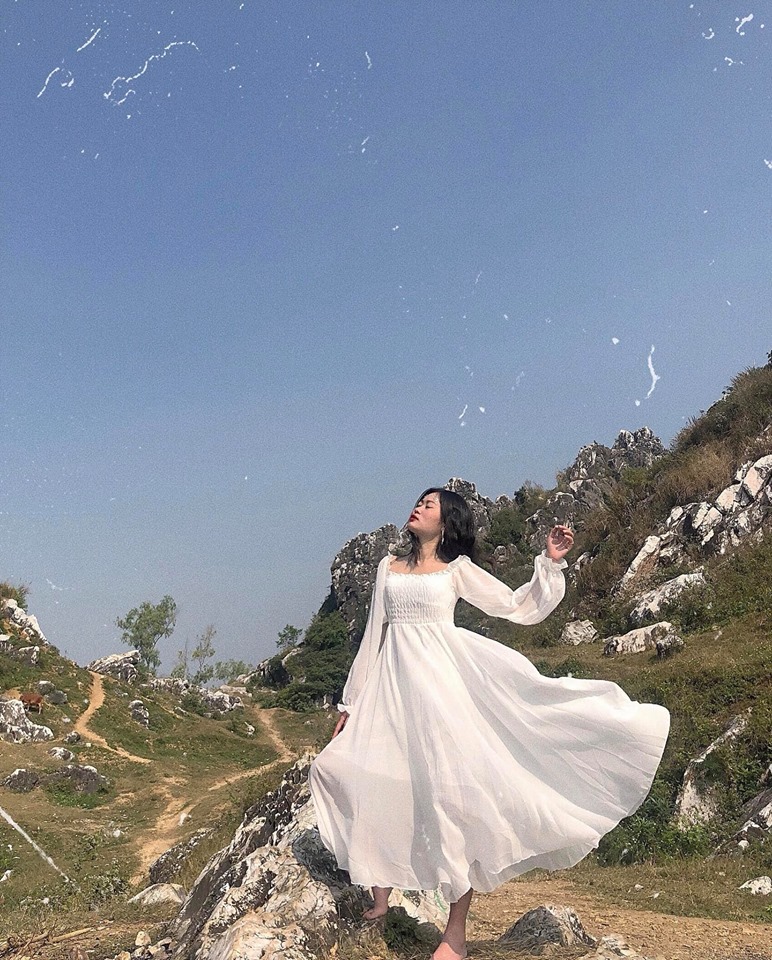 In addition to conquering Tu Tram peak, Long Tien cave, going to Tram mountain, you can also visit 3 beautiful pagodas – Tram Pagoda, Hang Pagoda and Vo Vi Pagoda. For a 2 day- 1 night trip, people have to spend only about 300000 VND.
Ham Lon Mountain
Ham Lon Mountain is probably a familiar name for those who like exploring. The mountain is only 40km from Hanoi in the direction of North Thang Long Expressway. Coming to Ham Lon Mountain, you can go for 2 days: day 1 to Nui Bau lake, day 2 to Ham Lon. The cost for this trip is only about 400000 VND/ person.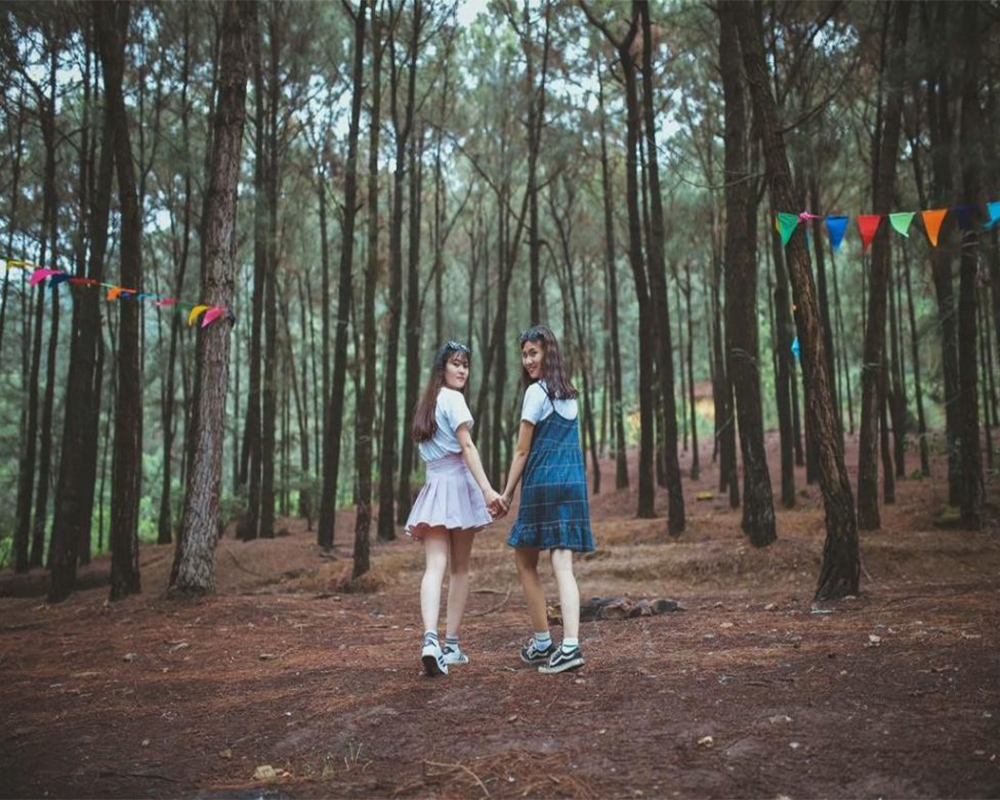 Ba Vi National Park
Ba Vi National Park is considered as an ideal tourist destination because of its spectacular view that touches everybody' heart. To go to Ba Vi moutain, people have to go through the very steep and winding mountain passes. This trip will bring you the most relaxing moments due to the cool weather and fresh air here.
There are many resorts here but if you go in a group, camping will bring you the most interesting emotions.
Location:  Tan Linh Commune, Ba Vi District, Hanoi. About 50km from Hanoi.
Note:
If camping overnight at pine hill, the fare per person: 50,000 VND / person
You should bring baked goods, drinking water, and refuel before entering Ba Vi National Park.
The road to the mountain is quite steep and winding.
Dai Lai
Dai Lai tourist area in Vinh Phuc province, 40km from the center of Hanoi city. Due to its convenient location and cool fresh natural scenery, Dai Lai Lake is one of the famous tourist destinations near Hanoi that many tourists choose.
Estimated fee: 300.000- 400.000 VND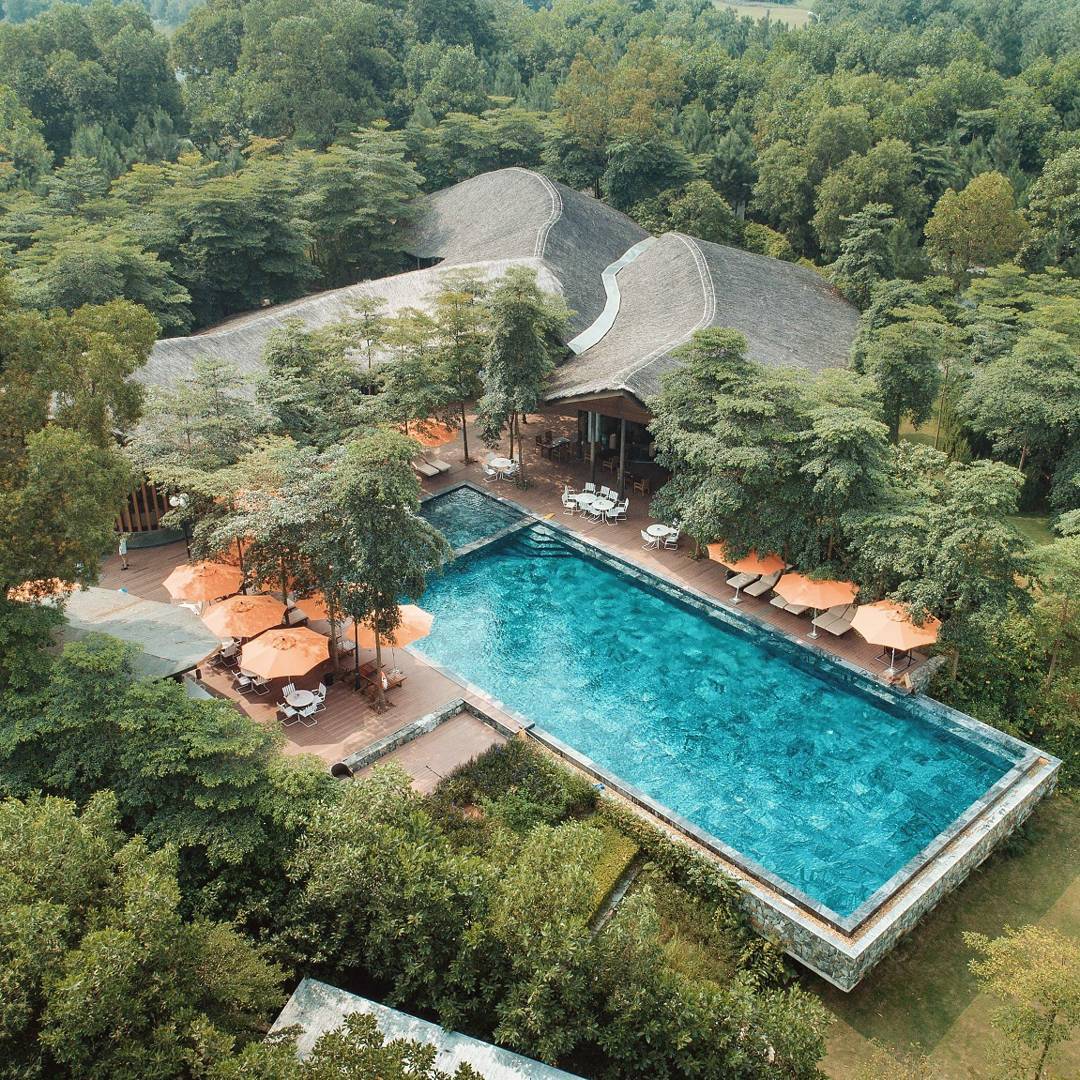 Bat Trang pottery village
As the oldest and most famous pottery village in Vietnam's craft villages, Bat Trang is the favorite spot for many visitors to experience the traditional culture here. Bat Trang Pottery Village is located on the Red River, Gia Lam district, outside Hanoi (About 10km from Hanoi).
The most interesting point of Bat Trang: you can directly visit the artists who make extremely rich ceramic products. Especially, you are able to manually nibble on favorite products with only 10-20 thousand VND cost.
Interesting sights:   When visiting Bat Trang pottery village, you should visit other favourite places such as: Bat Trang pottery market, Bat Trang ancient village, participating in making pottery, Minh Hai resort, Van Van house, etc.
Tam Coc Bich Dong 
Tam Coc – Bich Dong, also known by other names such as "Ha Long Bay on land" or "Nam Thien Nhi Dong". As a key national tourist area in Vietnam, it is about more than 90 km south of Hanoi.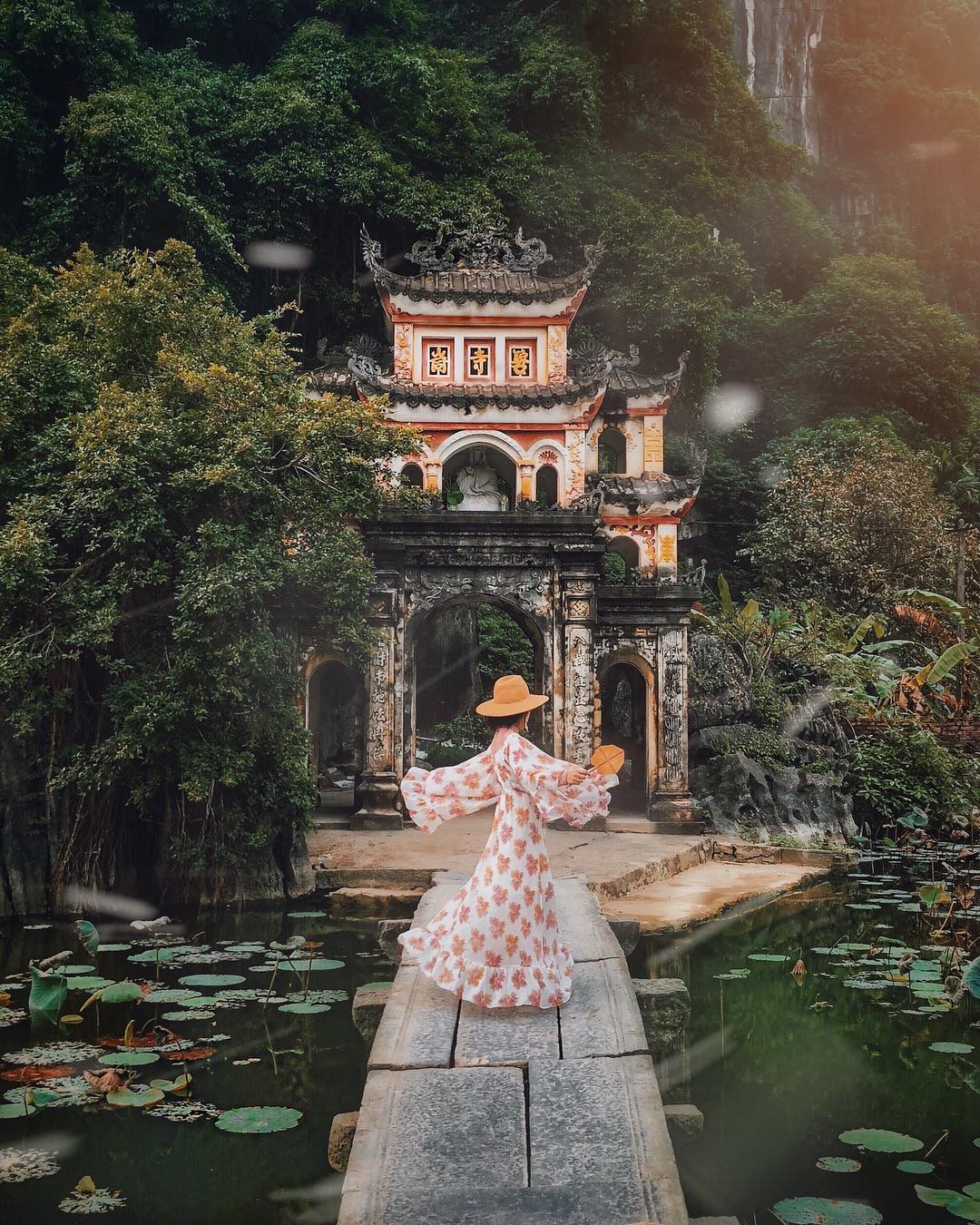 Vietnam Ethnic Village Of Culture & Tourism
Located about 40 km away from Hanoi, it is a part of Dong Mo tourist area, Son Tay, Hanoi, the cultural – tourism village with diverse mountainous terrain along peaceful valleys and lakes. Vietnam National Village for Ethnic Culture and Tourism is the ideal destination for you to visit and travel as well as to learn more about the culture of Vietnamese ethnic groups.
Duong Lam ancient village
The ancient village has a history of about 1,200 years with many houses dating back up to 400 years. One special thing about the village is that most of the buildings here are made of laterite and mud, two materials that are abundant in the area. Laterite is used on house walls, gates, wells, temple walls, and so forth. The mud is taken from ponds. Apart from its historical and tourism values, Duong Lam ancient village is an important place for scientists to study resident communities in ancient agriculture. The village gate, banyan, well, communal house are important factors in classifying Duong Lam ancient village.