Tourist attractions in Ha Giang
Ha Giang always attracts tourists by its rustic and idyllic beauty. You should go to all 15 tourist attractions in Ha Giang below to feel the beauty of this rocky plateau.
1. Hoang Su Phi
May (flood season) or September (ripe rice season) are both beautiful times to travel to Hoang Su Phi. At Hoang Su Phi, there are terraced fields going up to the clouds and sky, scattered with golden fields and small roofs of ethnic people hidden in trees. Every afternoon, when sunset falls, the clouds of the sky are mixed with smoke radiating from the roof, making the scenery of Ha Giang peaceful. Hoang Su Phi is considered as the most beautiful terraces rice field in Vietnam.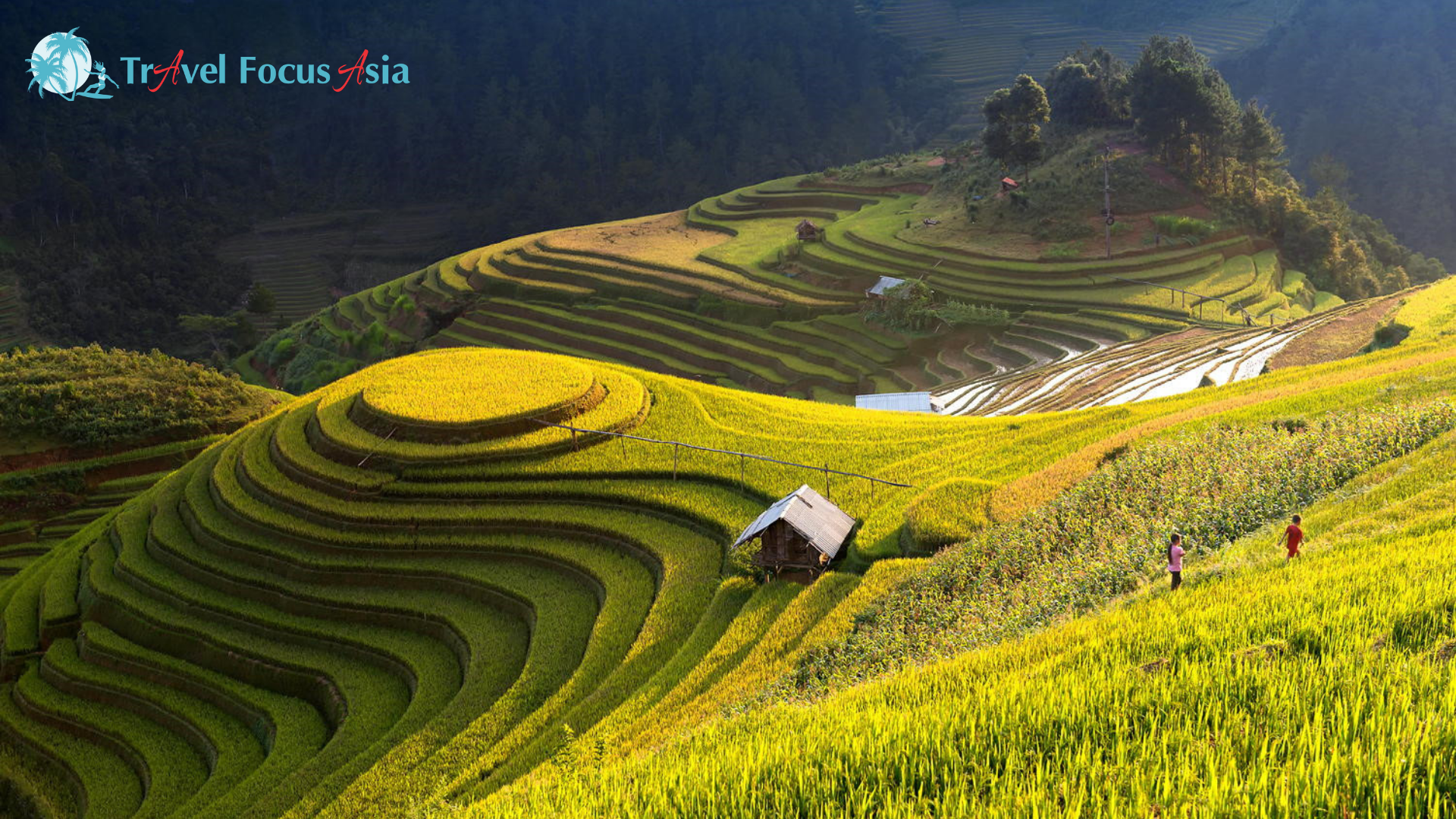 2. Ma Pi Leng Pass
Ma Pi Leng Pass is located on Happy Street connecting Dong Van and Meo Vac. This is known as the most beautiful road in this rocky plateau. If you come to Ha Giang and want to drive around the sky-high rocky mountain, do not hesitate to come to this pass. Furthermore, this tourist destination is like a great challenge for adventure lovers.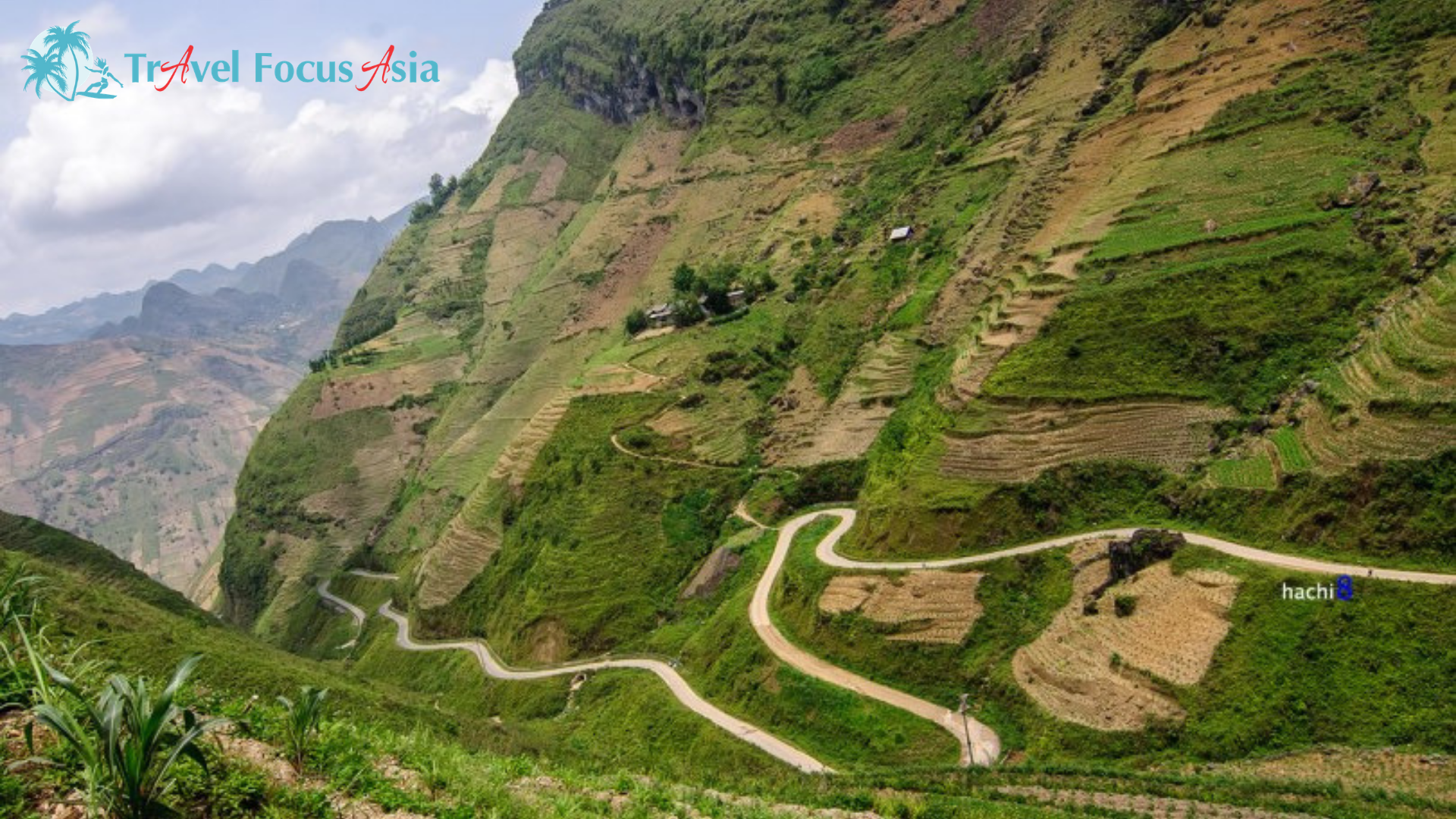 Standing high above and looking away are thousands of gray layers of the mountain, the fanciful white of clouds and the abysses. Here, especially, there is a rocky outcrop protruding on the Ma Pi Leng pass, which is the place to fully feel the immense grandeur of this tourist destination in Ha Giang. Here you can see how small you are and feel the great beauty of your home country. Go through the pass to reach Meo Vac district then turn to Yen Minh to Ho Chi Minh City.
3. Dong Van Stone Plateau
Dong Van Stone Plateau is a tourist destination in Ha Giang that is no longer strange to all Vietnamese people. If you come to Ha Giang, it will be such a pity if you do not come to Dong Van Stone Plateau.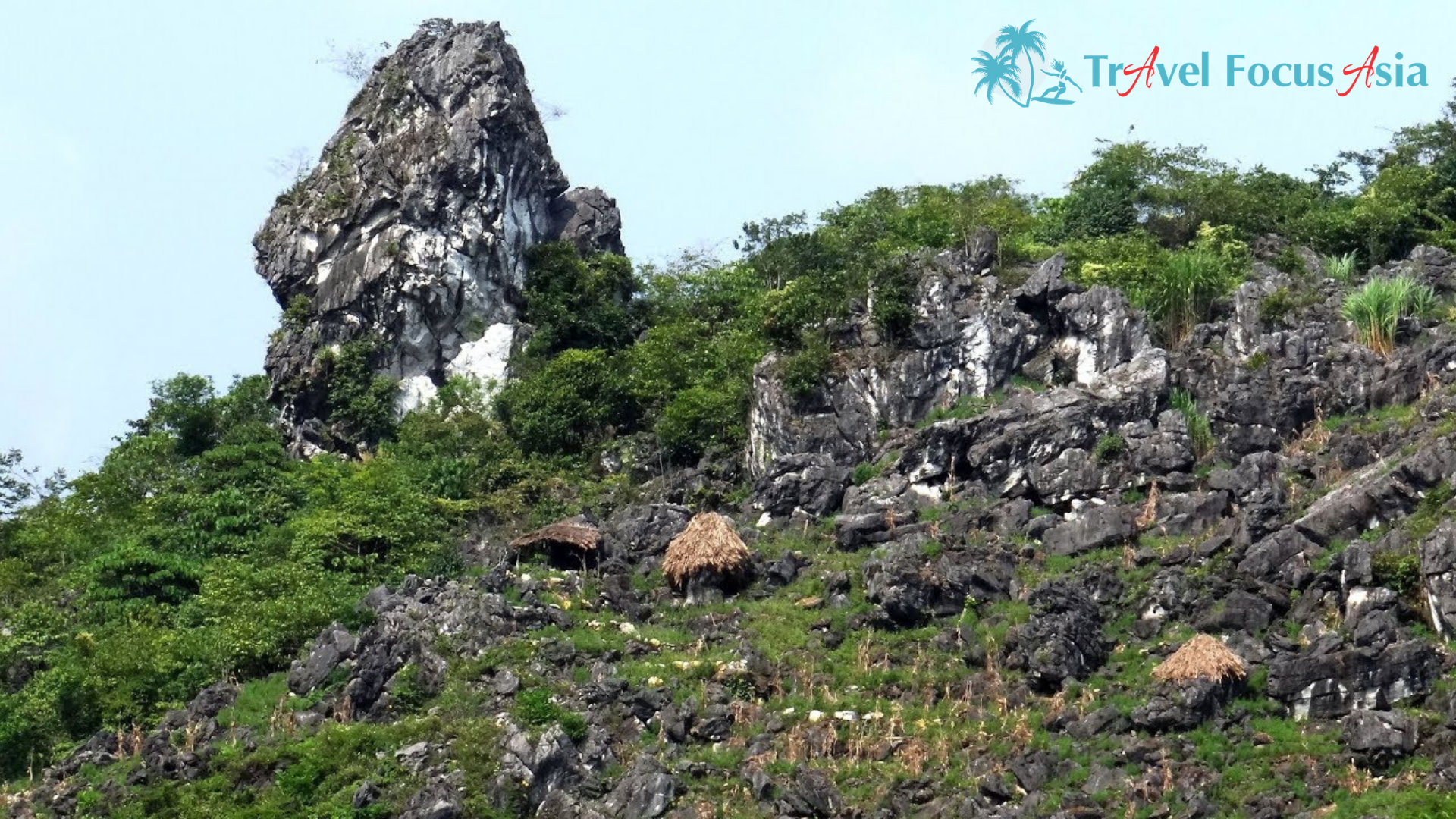 Dong Van Stone Plateau is also home to a majestic and unique natural spectacle and keeps a very unique cultural mark of the H'Mong, Lo Lo, Pu Peo and Dao ethnic groups. This place is also home to many national scenic relics that have been recognized such as: Architectural relic of the King, Lung Cu flagpole, Dong Van old town, Ma Pi Leng pass, Quan Ba ​​Twin mountain etc.
4. Pho Bang – Yen Minh
Pho Bang is home to ancient houses with unique architecture. The fields on both sides of the road in Pho Bang are filled with triangular flowers. On the way to Pho Bang, you will pass through a valley of roses and a large triangular field along the roadside.
5. Valley of Charisma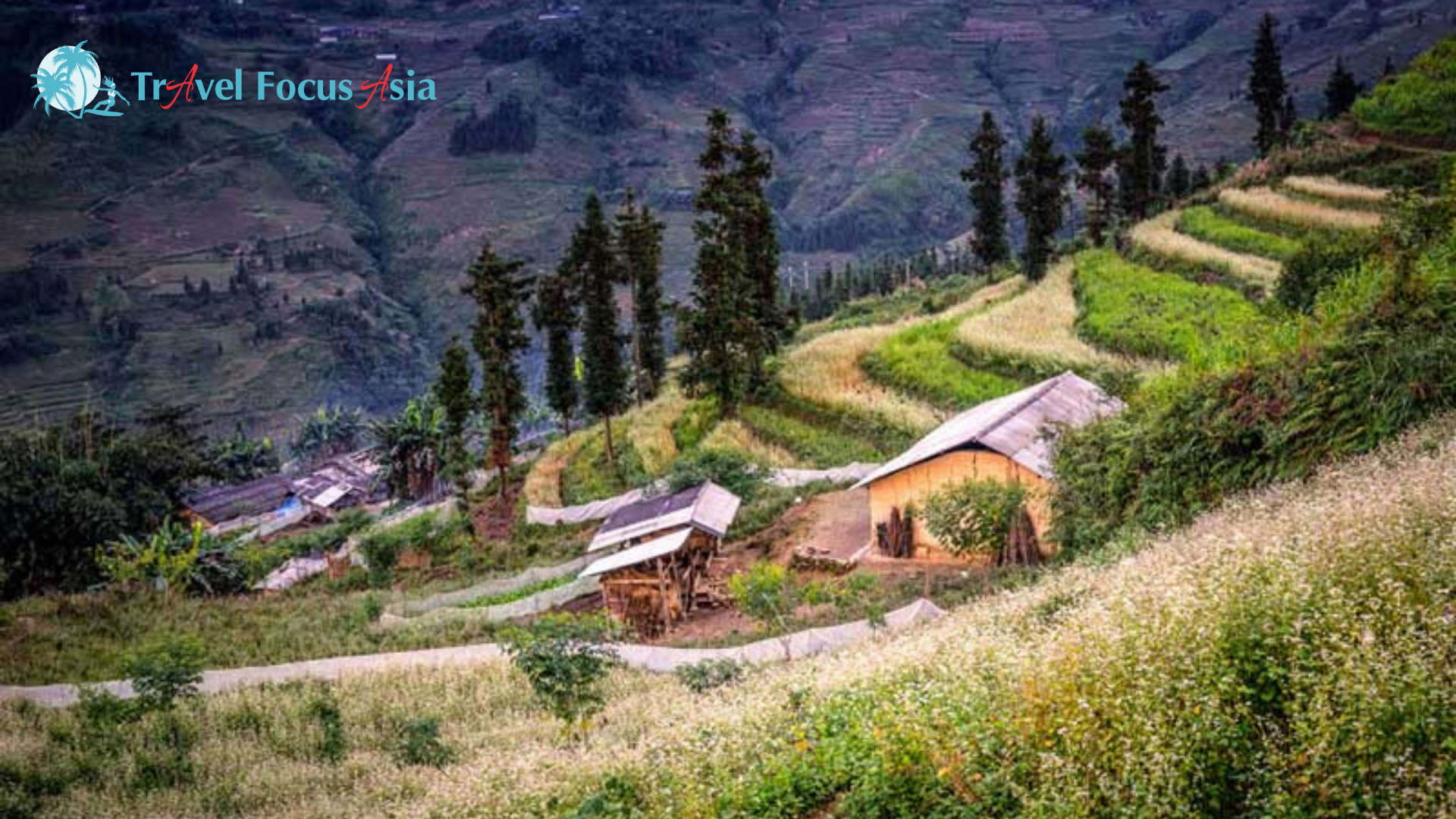 Sung La is known as one of the most famous tourist destinations in Ha Giang due to its blooming flower gardens. Sung La Valley is a flower in the middle of a rocky plateau, attracting tourists by the rustic beauty, tranquility of small roofs, green corn fields, and gentle triangular flower strips. The scenery of Sung La is a special characteristic beauty of the mountainous region.
In the Sung La valley, there is Lung Cam village where life is still intact. You can easily see the plain things such as: people wear baskets to get vegetables, carry babies, weaving linen, … Lung Cam is currently home to more than 60 households, in which, Lo Lo village is the place with the rustic color. It is also known for having served as the setting for the movie "Pao's story" in the nearly 100-year-old house. Coming to Lo Lo village, visitors will cross a road stretching with triangular flowers. In January and February every year, around Pao's house, there are plum blossoms, pear blossoms, etc. Behind the canopy of flowers is a house tinged with time. The entrance to Pao's house also has a beautiful valley of roses.
6. Meo King Mansion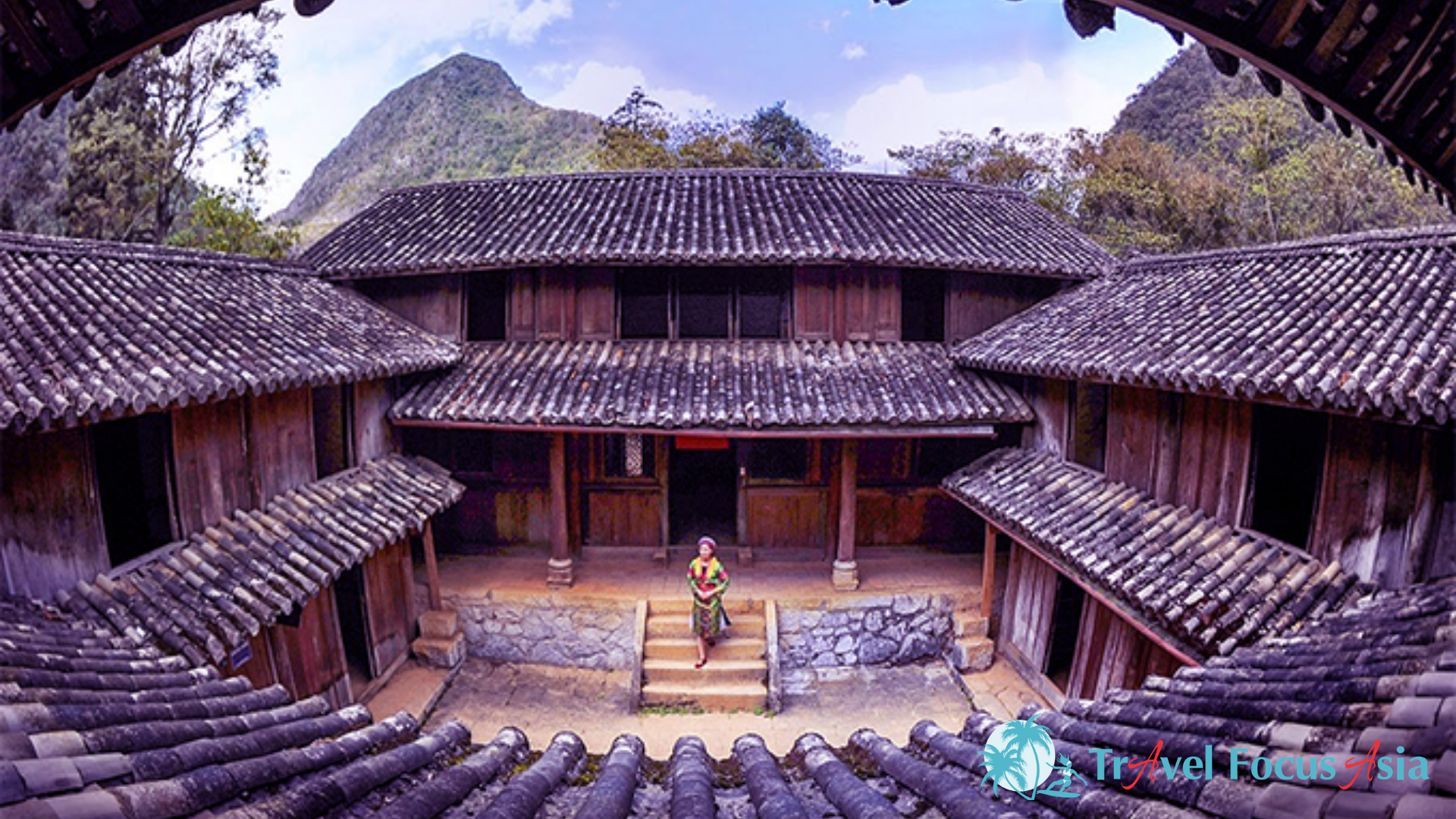 The Vuong family residence is located on top of a small hill whose the entrance is lined with old, straight samu trees. The villa has a unique architecture, influenced by three architectural backgrounds: Chinese, Mong and French. This compound is recognized by the State National Monument in 1993. In 2004, the family "Wang" decided to dedicate this mansion to the state of conservation. Standing on the mansion, looking down the attractive pig valley below, visitors can easily see the magnitude of the mansion.
7. Dong Van Ancient Town
The old town is nestled in the middle of a valley with four surrounding rocky surfaces. The old town has only 40 roofs, arranged together under the rocky mountains. At night, the old town is quiet. If you go to this old town in the middle of the lunar month, you will see a very different old town with red lanterns, in addition to a number of activities such as displaying ethnic brocade, demonstrating and selling traditional dishes. Early in the morning, sitting under a small roof, enjoying a cup of hot coffee in the middle of the mountainous region is a very interesting experience.
8. Lung Cu flagpole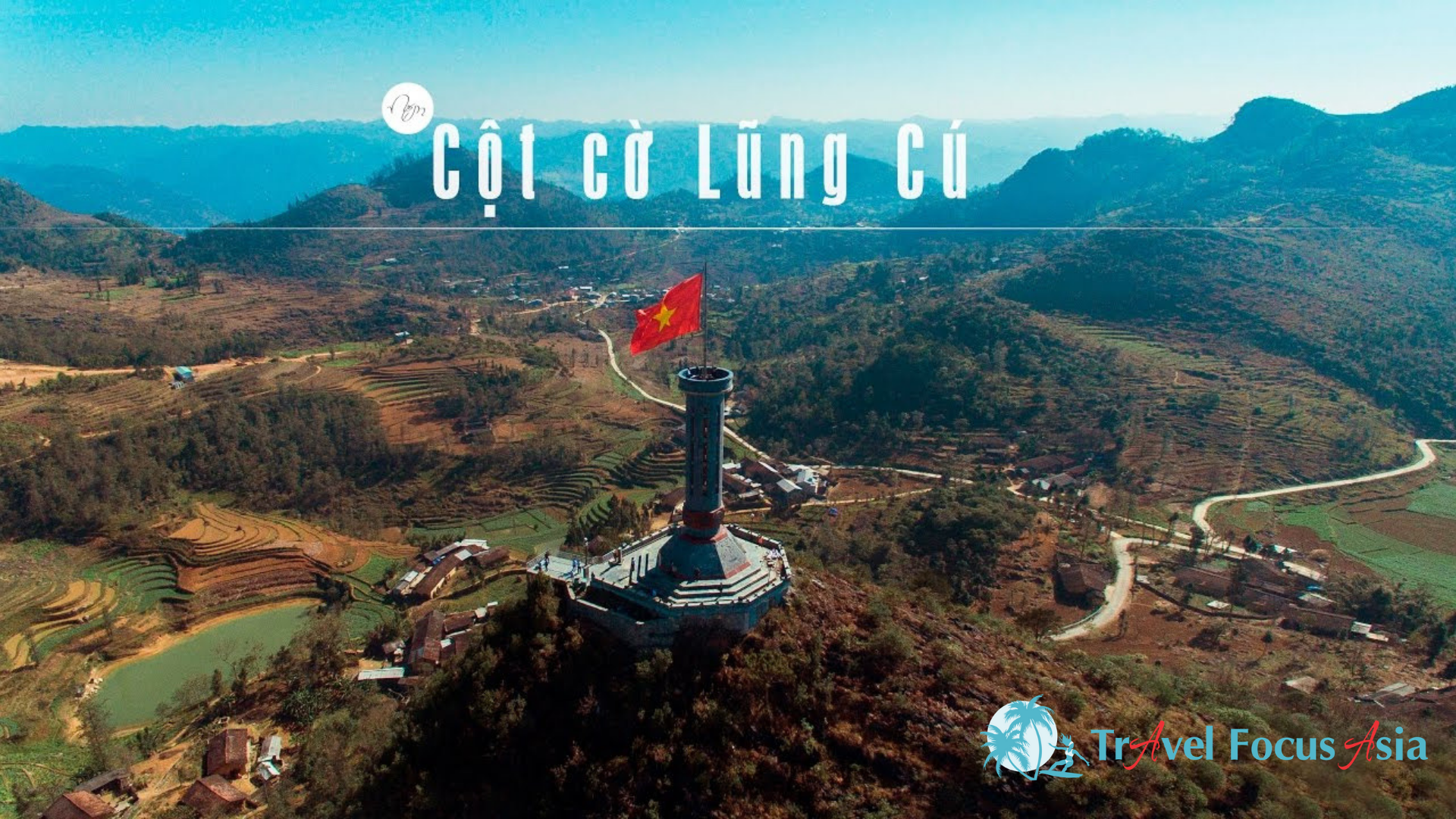 Located about 24km from the centre of Dong Van district, is a tourist destination that is meaningful for domestic visitors. Being known as "a high forehead of the motherland" where marks the extreme North of our country, Lung Cu is an interesting place for those who love learn history. From its top, visitors can see the whole of beautiful and spectacular landscape.
If someone asked you where to go in Ha Giang ? I will not hesitate to answer: That is Phien market. Participating in this market, you will definitely feel the breath and soul of the ethnic people here. Ha Giang markets usually take place according to the lunar calendar. If you go to Ha Giang and have chance to visit one of the following markets, you will be quite lucky.
Pho Cao back ward market (going through Yen Minh near Pho Bang)
Pho Bang market (the intersection of Sung La entering)
Sa Phin market (right near the Vuong palace)
The fairs are held early and end at noon. Besides, the shops are sold into different areas such as brocade dresses, vegetables, Chinese medicine, food, shoes, pig underarms, Mong dogs, etc.
10. Cam Son Mountain
This Ha Giang tourist destination is located right near the city. The way up the mountain is Thanh Long stream, Tien stream, .. The water stream is cool all year round. On the mountain, there are large lakes and caves such as Ong The cave, Ong Ho cave, Thuy Tien cave, etc.
11. Yen Minh pine forest
Running through Can Ty commune, passing Quang Ba twin mountains for about 40 km then passing through winding roads will reach Yen Minh pine forest. This Ha Giang tourist destination is known as beautiful as Dalat. Here, the green pine trees, soaring in the middle of the mountains whispering in the wind, will make the tourists' heart flutter.
12. Quan Ba ​​mountain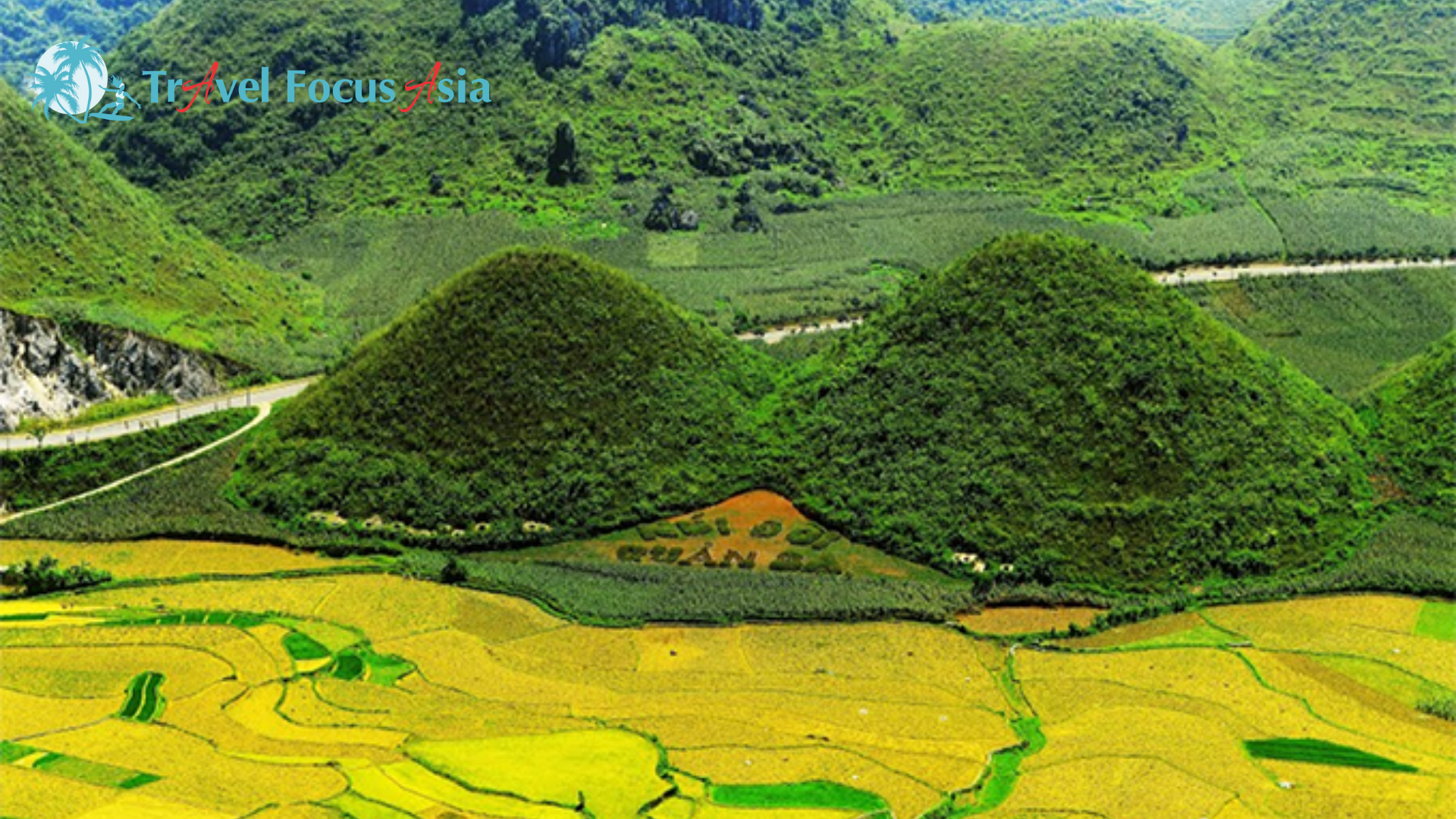 It is not known when the people here called this unique pair of mountains with the name "Double Mountain". At the foot of Nui Doi is the rice field of Mount Doi Quan Ba. During four seasons, the landscape here changes color exactly as Co Tien changing clothes. The landscape of the Nui Doi area is therefore always attractive to tourists from near and far.
13. Lung Khuong Cave
Lung Tuy cave is located in Dong Van district, about 10km from the center of Quan Ba ​​district. This Ha Giang tourist destination is known as the most beautiful cave in Ha Giang, with a length of about 300. Inside there are many splendid and beautiful stalactites. It is a pity if you go to Ha Giang without visiting this beautiful cave.
14. Sam Pun border gate
Sam Pun border gate in Meo Vac district, Ha Giang is a place where young people and many adventurers come to "check-in" at landmark 450.
15. Noong Lake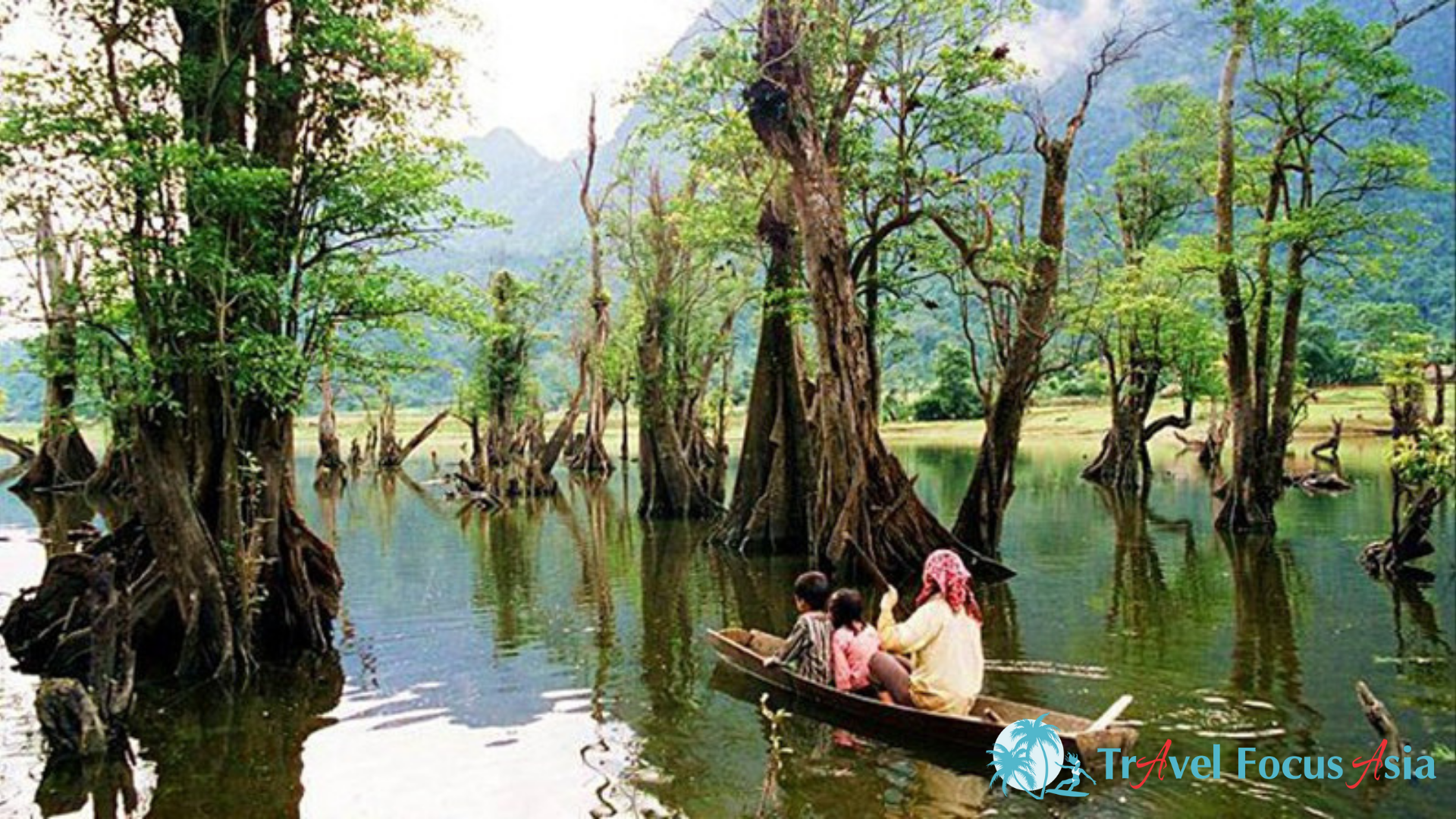 Noong Lake is a natural lake, with clear, cool water, adorned with floating trees on the water. In autumn and winter, the lake is flooded with mist and floating clouds, creating a very poetic scene. In the summer, the water of the lake is green, clear which is is an interesting tourist destination and a check-in spot for many young people across the country.
Traveling to Ha Giang is a great thing, but going all 15 tourist attractions in Ha Giang will make your trip perfect!