Top 8 Picnic Tourist Areas in Nha Trang 2020
Nha Trang city has left an impression on visitors with a beautiful coastal city with stretches of white sand. Besides that, there are also Nha Trang eco-tourism areas which is suitable for those who want to choose a quiet, natural place to relax. Focus Asia Travel  would like to introduce to you 8 places that you should not miss.
1. Hoa Lan Stream
Located 30km northeast of Nha Trang city, Hoa Lan stream Resort is located on Hon Heo peninsula with an altitude of 700m above sea level.
This place has many large and small waterfalls with many different shapes. The tallest waterfall here is over 350m high.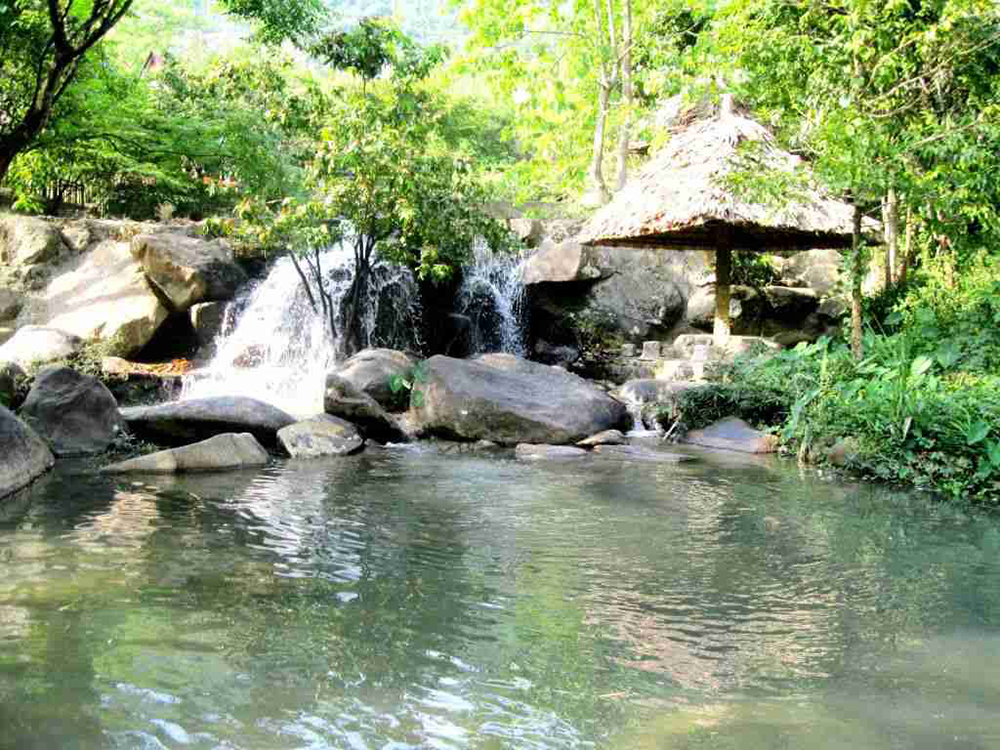 The name "Hoa Lan stream" of the resort is called according to a stream flowing through. This stream is like a silk thread connecting Hon Heo peninsula with Nha Phu lagoon – 2 famous scenic spots in Nha Trang.
After flowing through the rapids, this small stream pours into Nha Phu lagoon, which creates life for the small peninsula.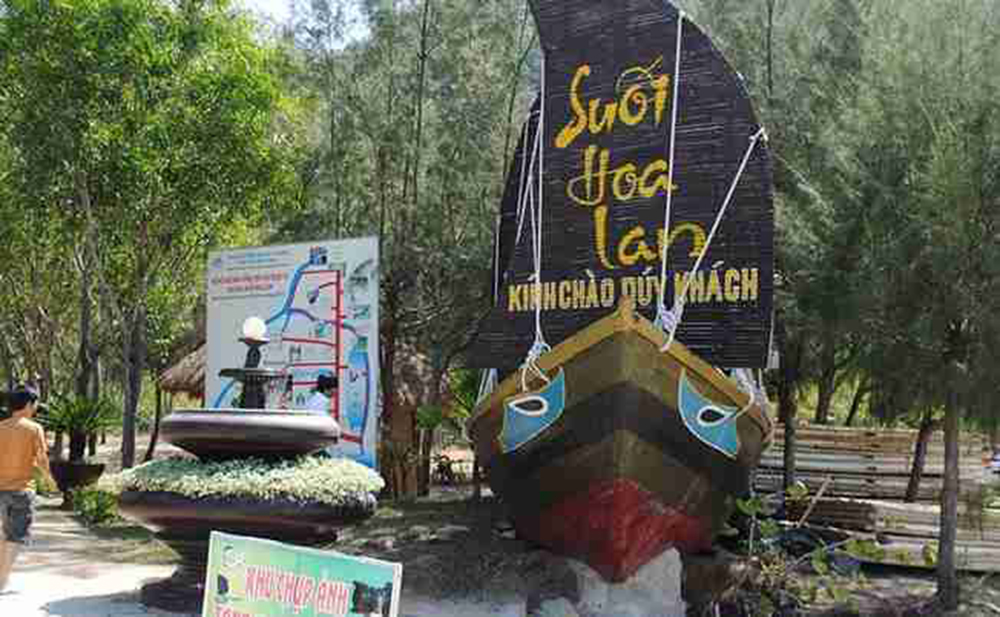 This place is also a famous tourist destination in Nha Trang due to its traditional Huong Viet cuisine restaurant with country dishes and special wines of the three regions.
Many types of tea, cakes from all over the country also appear at this dining place, making visitors extremely interesting.
2. Wonder Park Nha Trang 
Located on Nguyen Tat Thanh Boulevard, about 14 km south of Nha Trang city center, near Cam Ranh Airport.
With a land area of ​​more than 43 hectares, Nha Trang Tourist & Entertainment Area (Diamond Bay) is located in an area with natural terrain, harmoniously combining hills, plains, rivers and sea, creating many landscapes. attractive, poetic, contains many potentials for tourism, especially ecotourism.
The climate is cool all year round. The traffic is convenient, so visitors can come here easily.
Unlike its appearance, Wonderpark's inner beauty and richness have made many visitors surprised by the variety of tourist services.
3. Hon Ngoc Viet tourist area.
Hon Ngoc Viet eco-tourism area is located in the north of Hon Tre island, in Vinh Nguyen ward. This area is considered as one of the beautiful scenes in Nha Trang attracting many tourists.
Hon Tre Island is a famous place in Nha Trang thanks to its prime location with charming feng shui leaning against the mountain, looking at the sea. In addition, this place also converges beautiful, wild beaches, fresh water; smooth white sand strips in an immense, poetic natural setting.
On the beaches of Hon Tre Island, rows of leaf huts appear for tourists to spread themselves in the sun or participate in many attractive sea sports activities such as water polo, windsurfing, water motorbikes, scuba diving … with many ages.
4. Hundred Eggs Tourist Area
In order to meet the needs of domestic and foreign tourists, PONAGA Co., Ltd. has invested in building Hundred Egg Mud Bath Resort with a total area of ​​more than 23 hectares, including Mud Bath Area, Resort and Area entertainment.
Hundred Eggs Mud Bath Resort not only gives visitors satisfaction and convenience from a variety of services, modern architecture, fresh and green natural environment, but also reproduces the the unique, delicate, characteristic and meaningful of the beauty of Champa culture ..
5. Nhan Tam eco-tourism area.
30km west of Nha Trang city, in Dien Xuan commune (also known as Dat Set), Dien Khanh district, Khanh Hoa province. Nhan Tam Ecotourism Area stretches over 15 hectares of fruit farm for four seasons, green and bustling with birds.
6. Thap Ba hot spring – Nha Trang Ecotourism
Nha Trang – Khanh Hoa is a convergence of attractive and enchanting tourist sites, attracting a large number of domestic and foreign tourists every year. Especially, here, the health resort combined with the treatment of Thap Ba hot spring is an attractive tourist destination.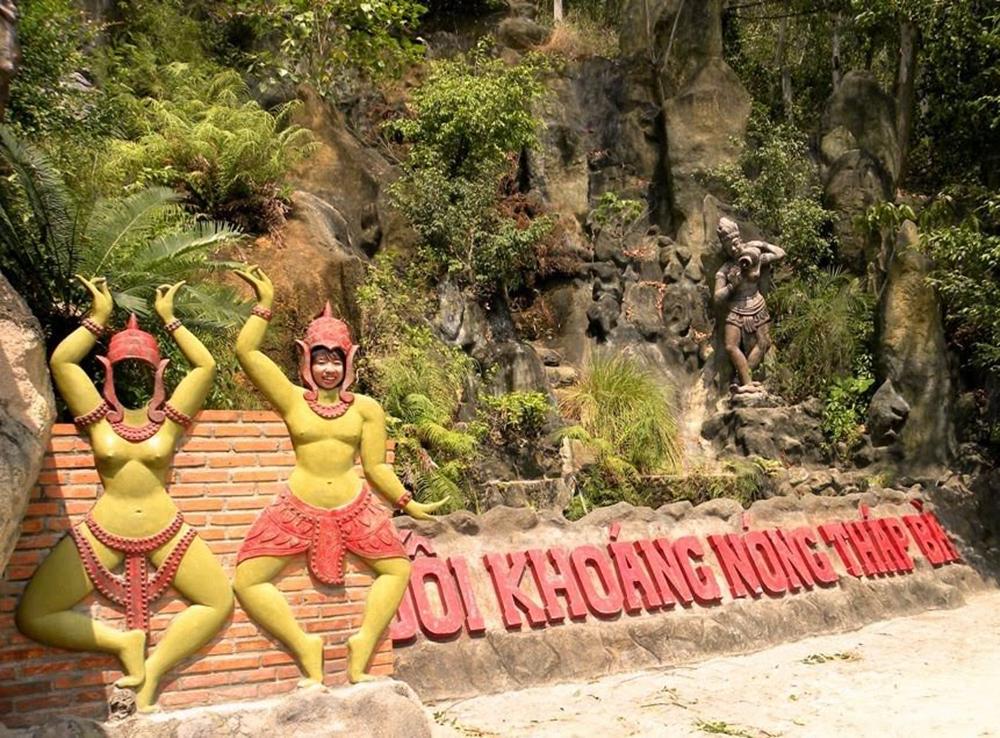 Anyone coming to Nha Trang is also eager to come to this hot tourist spot ..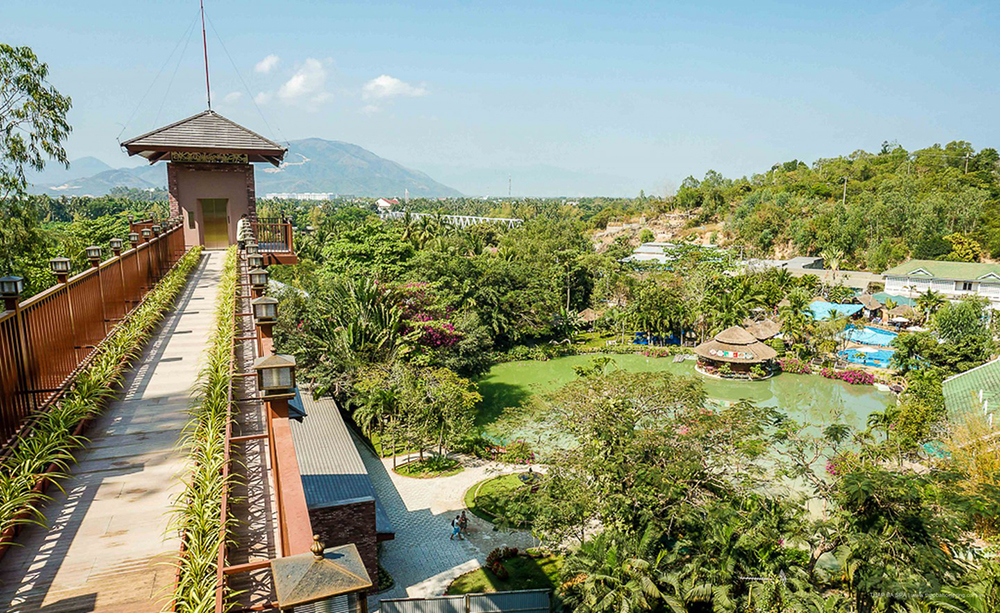 7. Cai River Eco Picnic Area.
From Ma Vong, passing Dua bridge about 1km with red light, green light, turn right at the center of Vinh Thanh commune, straight to the junction of the road to Vinh Phuong, the way down to Vinh Ngoc, visitors will come to the Cai River ecological picnic area.
Coming here, we like to immerse ourselves in the peaceful and peaceful natural scenery of the village with bamboo cottages on the banks of the river. The green is the ideal place to relax after a week of hard work, to enjoy the peaceful feeling. mean and love with loved ones.
Price huts 100k, rent boats 50k / hour.
In addition, you have the need to serve food, fruit and drinks, we are ready to serve at an affordable price.
8. Hon Thom Sand Village Picnic Area.
The first impression that gives you unforgettable emotions of the Village Cat – Hon Thom picnic area is to be immersed in a village right next to the city center. Nha Trang with soaring bamboo rows, green garden, vegetable beds or the sound of cicadas, the singing of birds …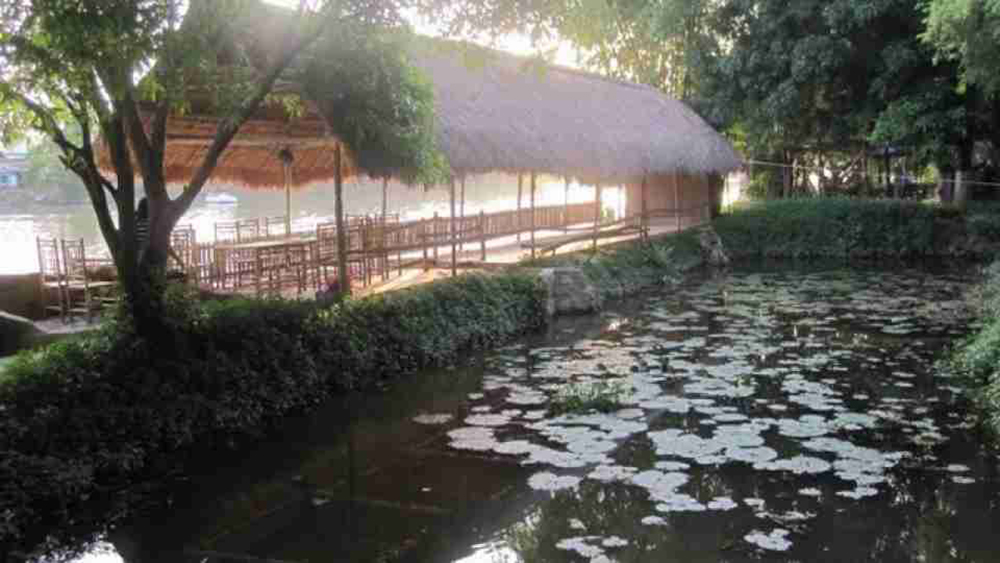 Not only immersed in a quiet space, enjoying the fresh countryside atmosphere, at Lang Cat – Hon Thom picnic area, you also have an exciting experience with water sports: fishing, Kayak, Trimaran sailing, windsurfing, water motorbikes or attractive folk games such as cockfighting, cricket fighting, fish fighting … and are served with rustic and country specialties at a price reasonable.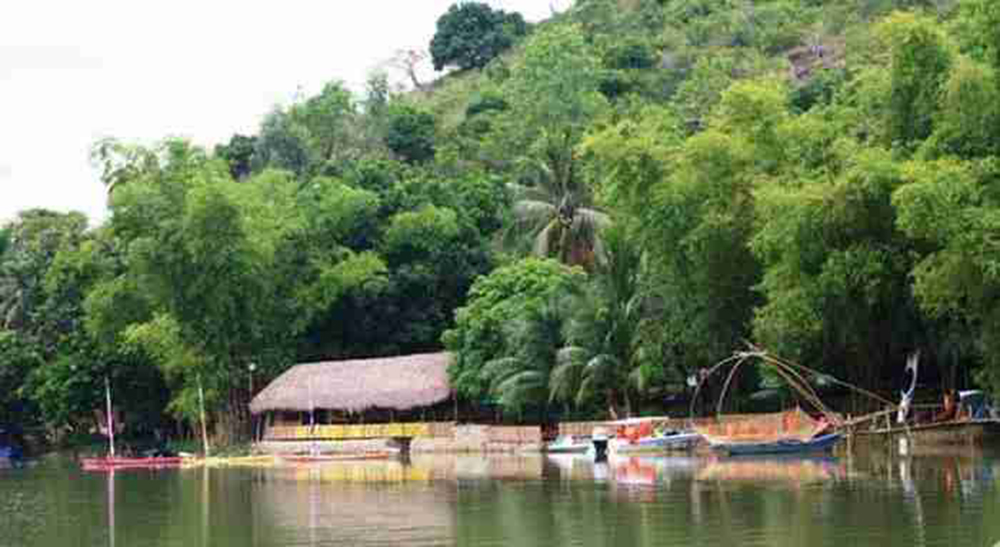 Above are 8 outdoor resorts that many families choose to have fun or picnic. Focus Asia Travel  hopes you have a memorable trip with your family here.